Valid Proton VPN Coupon: Save up to 20% Today (Tested October 2021)
Last Updated by Chase Williams on October 01, 2021
While there are currently more VPN options than ever, many upper-tier VPNs maintain premium prices, which can make them less affordable for some. Fortunately, many of these VPNs have coupons and discounts available to help reduce the cost.
The majority of VPNs offer lower prices when you commit to their services for
more than one month
.
ProtonVPN
, which is certainly a
higher level VPN
with a lot of impressive features, is not an exception.
Currently, ProtonVPN is offering 20% off when you sign up for one of their services annually.
For instance, their Basic subscription is $5 a month if you're billed monthly, but if you sign up for a year and pay upfront, it'll cost you $48, which is a saving of $12 (20%.)
Let's take a look at all of their monthly prices.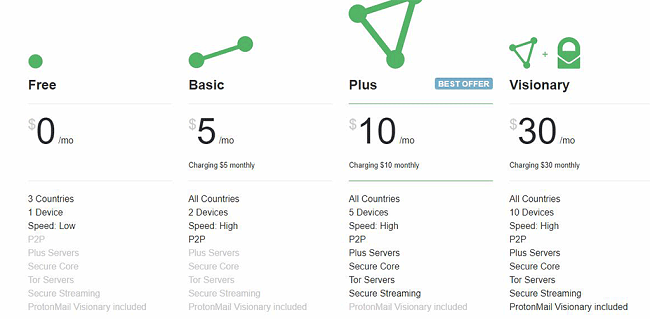 As you can see, ProtonVPN offers a free service, a basic level, and two upper-level services that have higher costs, but also provide many more features.
At the top right of the prices screen, you can switch the prices to Annually. Doing so will show you the following: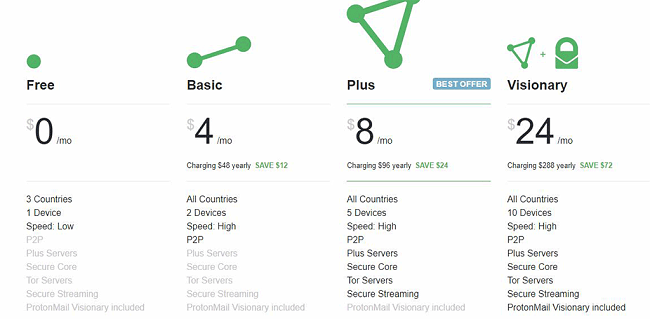 So, the ProtonVPN coupon won't save you that much on the basic tier, but if you opt for the Plus or Visionary plans, the 20% discount can save you anywhere from $24 to $72.
How to Tell If This Is a Real and How to Spot the Fakes
When you search for VPN coupons, the results will return many expired and fake codes.
Some sites use counterfeit discount coupons as a way to collect personal and financial information. Unfortunately, these kinds of sites are also known to host malicious ads and malware.
Here are some crucial aspects to look at when searching for VPN coupons.
1

Source of the Coupon
It's relatively easy to identify reputable websites, and most sites that offer links to VPN coupons or discount codes have plenty of non-coupon content on their site, like reviews, news, blogs, etc. Websites that are comprised entirely of coupons and discount codes are often sketchy.
It's also helpful to look at the actual URL. If the site's URL has "https," it's probably safe.
2

Coupons That Cost Money
If you come across a website that makes you pay for a coupon code or VPN discount or requires a paid membership to access them, it's a scam. Don't waste your time and money.
3

No Link to the Store's Website
Legitimate coupons almost always have a link back to the store/product/service's website. In many cases, the VPN company is advertising their discounts and coupons on someone else's site.
Do your best to see if you can trace the link back to that particular VPN provider.
Is ProtonVPN Secure?
Very much so. ProtonVPN offers two different variations of OpenVPN and uses AES-256 for network traffic, 2048-bit RSA for key exchange, and HMAC with SHA256 for message authentication.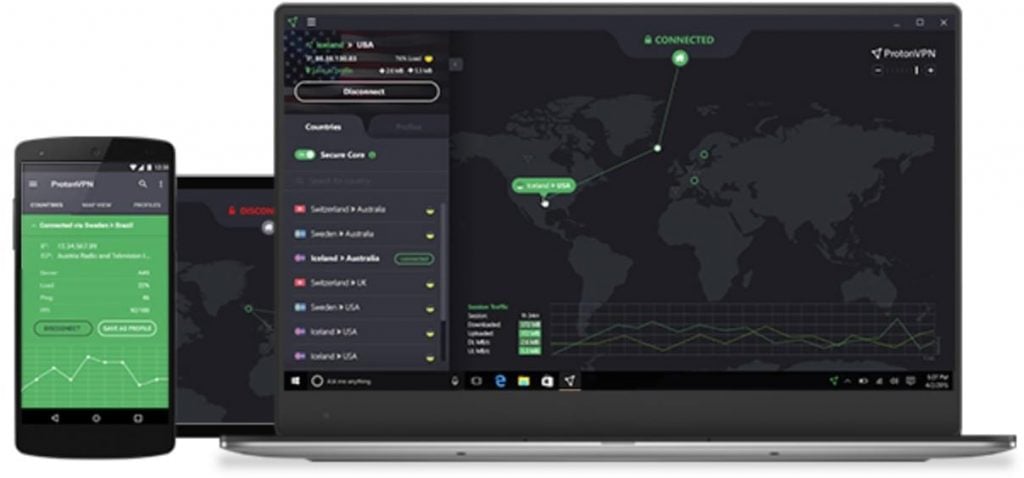 The top two tiers of ProtonVPN also offer something called Secure Core, which weaves your device's traffic through several separate servers before it leaves ProtonVPN's network.
The service also includes a kill switch in case your VPN connection fails, and they never keep logs of your activity. ProtonVPN also prevents DNS leaks and offers the added security that comes from the aforementioned Secure Core.
Other Features
Speeds
ProtonVPN has become one of the better VPNs when it comes to rates. We experienced no buffering when streaming Netflix and YouTube, even when using HD. Server speeds are relatively consistent regardless of what country you're using.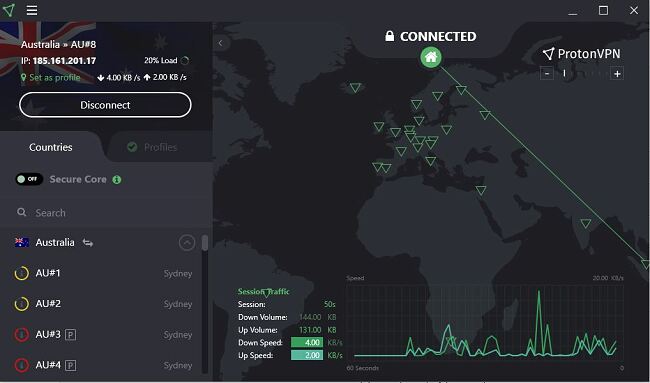 ProtonVPN servers are optimized at
1Gbps bandwidth as a minimum
, with many
supporting 10Gbps connections
.
Servers
With 390+ global servers in over 32 countries and counting, ProtonVPN offers a good range in major countries, with multiple cities in most of them.
A server network like this provides plenty of options for bypassing geo-restrictions, and allowing better scope for new neutrality and censored content while maintaining anonymity.
Pricing
ProtonVPN's prices are slightly above average for what they offer. The free tier is relatively decent for what it is, and the $4 tier is adequate.
However, if you want to take full advantage of what ProtonVPN offers, and justify using it over other top-rated VPNs, you'll have to go with the two more expensive tiers.
The 20% coupon certainly helps, but it does come with a full year commitment upfront.
Connect up to ten simultaneous devices
30-day money back guarantee
Unlimited bandwidth
Multi-Platform compatibility
Can I Get ProtonVPN for Free?
ProtonVPN does offer a free version, but as you can guess, it's pretty limited. While you still have access to their security and encryption, you get lower server speeds and access to just three server countries.
Is Torrenting Allowed with ProtonVPN?
Absolutely. P2P is offered on any of ProtonVPN's paid tiers. They also have a guide to using ProtonVPN for torrenting on their site.
Does ProtonVPN work with Netflix?
You can use ProtonVPN to watch Netflix, but you are restricted to using servers based in the United States, United Kingdom and Germany. As well as unblocking Netflix, ProtonVPN now allows you to access your favourite shows on Disney+, HBO and Prime Video.
Final Word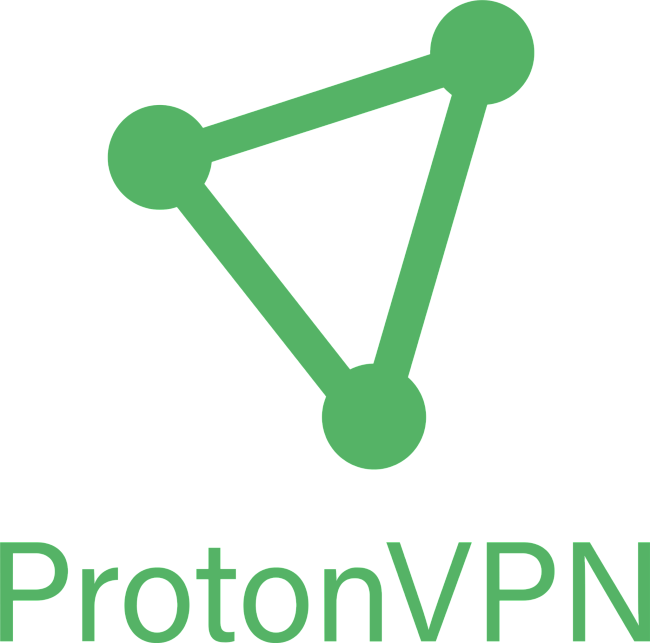 ProtonVPN
is one of the better VPNs that has debuted within the last few years. On top of offering
high-level security
, it also has a stable interface, is easy to use, and includes unique features like Secure Core.
Add to that ProtonVPN's ability to unblock Netflix and high speeds, and you can see why it's a great choice.
The slightly higher prices are offset by using the 20% coupon, and you can cancel and get your money back within 30 days if you're not satisfied.
So, if you've been considering trying out
ProtonVPN
,
make sure to take advantage of the annual 20% off coupon
. After all, you can still get a refund if it's not the VPN for you, so it's worth a try.