Best VPNs for Russia- Which Still Work? Updated After Huge VPN Ban
Last Updated by John Bennet on April 01, 2019
Russia is continuing to try and close off their citizens from accessing a free and open internet.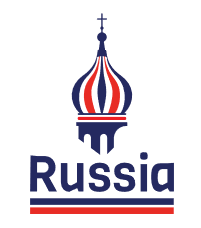 In April 2018, the Russian government announced that it would block 50 proxy and VPN services to restrict Telegram access. Without specifying exactly which VPNs had been blocked, the authorities ramped up their assault on VPN providers in the country.
And, as the tensions between Telegram and the government persist, more and more VPNs are being blocked in Russia.
In late March 2019, a report from the Kremlin said that Russian authorities have instructed Roskomnadzor, the agency in charge of supervising the online activities in Russia, to contact the leading VPN services and instruct them to either block users from certain websites or face the consequences.
The vendors that received this notice are: NordVPN, ExpressVPN, HideMyAss VPN, IPVanish VPN, VyprVPN, TorGuard, Kaspersky Secure Connection, Open VPN, and Hola.
So far Vypr has vowed not to cooperate with the Russian ban and continue to provide service through it's Chameleon protocol. TorGuard was the first to remove their servers from Moscow and St. Petersburg, but are planning on setting up servers in the region to help users still connect with fast speeds.
NordVPN also responded in a blog post that they are unable to comply with the Russian edict and have also shredded all their Russian servers, rather than restrict sites that users can visit.
We reached out to the customer service staff at several of these VPNs and they assured us that if you can still use their service if you're in Russia. You'll just have to connect with a server outside the country.
The Telegram Ban
Any VPN service that has the ability to bypass Telegram restrictions are being targeted and blocked. This means many users around the world are unable to connect to servers in Russia and are forced to find a VPN provider that works in that territory.
Luckily, we've compiled a list of the top three VPNs that still work in Russia and are able to overcome government restrictions.
The Russian telecommunications watchdog Roskomnadzor blocked over 50 VPNs and proxies in a bid to block access to Telegram. Back in April '18, the Russian government requested that Apple and Google remove the encrypted messaging app Telegram since it failed to provide encryption keys to Russian agencies such as the Federal Security Service.

These agencies required these keys to access user messages to gain intel. Neither Apple nor Google commented on whether they would follow through with the government request.
Telegram has since tried to evade the government by moving some of their services to alternate host servers, but it doesn't appear to have been enough. In retaliation, Russia blocked more than 15.8 million IP addresses which in turn affected services such as gaming, retail, banking, and others.
There was also another issue – VPNs. The top premium VPN providers have the ability to bypass almost all blocked websites, services and apps.
So as a result, the Russian government went one step further and proceeded to ban various VPNs in a bid to completely eliminate this problem, but they didn't release which ones.
Which VPNs Work
Fortunately, VPNs are incredibly resilient and are doing their best to maintain their presence in Russia. We have tested countless VPN services to see which ones work and which don't. The parameters for this list are as follows:
the VPN must bypass the Russian block
the VPN must allow you to access Telegram
the VPN must provide you with a strong connection and fast, reliable speeds.
Here are our top 3 recommended VPNs that you can use in Russia.
AES 256-bit encryption
2,000+ servers in 148 locations in 94 countries
Impressive speeds
ExpressVPN is regarded as one of the best VPNs in the world. First of all, they have available servers in Russia that allow you to bypass any geo-restrictions, especially the block that prevents access to Telegram.
Furthermore, ExpressVPN not only secures your data with an AES 256-bit encryption, but they also help you maintain complete online anonymity by having a no logging policy. ExpressVPN doesn't store any information or activity logs that pass through their servers, this includes usernames, passwords, search history, etc.
While ExpressVPN provides complete security, they also retain second-to-none speeds throughout. During tests, performance has been consistent and reliable over both long and short distances.
As this VPN service is available on most platforms including Windows, MacOS, iOS, and Android, you'll have no trouble accessing the Telegram messaging service from anywhere in the world.
AES 256-bit encryption
5,144 servers in 62 countries
25 servers in Russia
Another top player on the VPN market, NordVPN boasts an unbelievable level of security. Their AES 256-bit encryption is used by the US military, the NSA, and many major corporations.
On top of this, NordVPN offers a double VPN option that provides you with twice the protection, which makes for an impenetrable fortress of security.
By using NordVPN, you can easily bypass Russia's VPN block and access Telegram. There are over 60 countries you can connect to, allowing you to browse and stream your favorite content from around the world.
NordVPN is constantly adding servers to their list making it easier for you to surf the internet without fear of being detected or blocked.
AES 256-bit encryption
3,000+ servers in 60 countries
Supports up to 7 devices simultaneously
CyberGhost VPN is a great VPN for those looking to access Telegram. They boast over 3,000 servers in 60 different countries, so you can connect to a server in a different location and bypass the geo-restricted content set in place by the Russian government.
You can also connect up to 7 devices on the same account, so there are no vulnerabilities between devices if you choose to access your data on a laptop, phone, or tablet. This means that your whole family can access Telegram at the same time.
CyberGhost also offers advanced security features in the guise of AES 256-bit encryption, fast speeds, and a 45-day money-back guarantee.
Final Thought
Regardless of which VPN you choose from our list, you will be able to bypass Russian blocks and use Telegram. What's more, you have the ability to access a variety of content from around the world with a completely secure connection.
With the VPNs listed above all offering a trial period or money-back guarantee, why not try one out for yourself!