The 5 Best (100% FREE) VPNs For Mac in 2019
Last Updated by Gray Williams on June 10, 2019
Contrary to popular belief, Apple devices are not immune to viruses or attacks. Mac users are somewhat oblivious to the dangers their laptops can hold due to the lack of security measures they possess. Just like with Windows, safeguarding your device through a Virtual Private Network (VPN) is a must.

While Macs are safer than most laptops on the market, the fundamental security problems lie within the internet. Although Windows devices are an easier target for spies and hackers due to their broader audience, significant security breaches can also be found on Macs – the most common being the KRACK attack.
The KRACK attack affects every device connected to a Wi-Fi network, this includes a Mac. Grave security breaches like this are not only an immediate threat but serve as a reminder that extra precautions should be taken to ensure you are safe and protected while using your Mac online.
However, selecting the right VPN isn't an easy task. There are many free VPNs available online today, but will they be able to protect your Mac? We're here to help guide you in the right direction, so take a look at our list of the 5 best for Mac.
5 Best free VPNs available for Mac.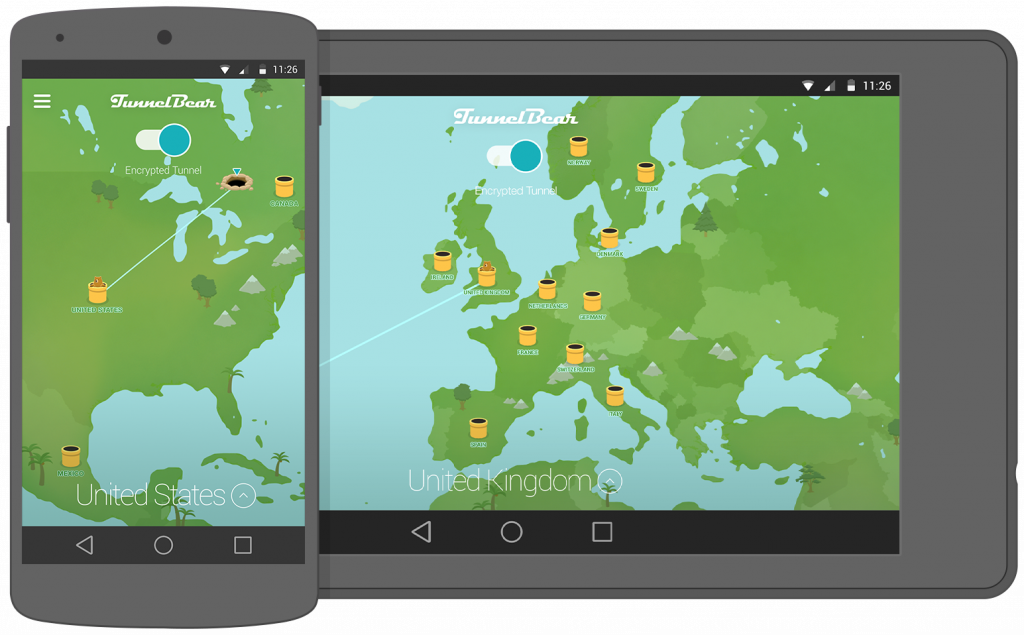 When it comes to free VPNs TunnelBear VPN is considered the best VPN on the market. You have to be careful when using free VPNs because many will sell your information to third parties or install malicious software. Luckily, TunnelBear doesn't fall into that category. Ever since they were acquired by security leaders McAfee, the level of cybersecurity TunnelBear provides is second to none.
As a trusted source, TunnelBear offers both a free and paid for service. If you opt for the free version, you are limited to 500MB of traffic per month which means you must be careful when deciding what information you would like to protect.
TunnelBear also provides the most servers from our list with around 1,000 servers in over 20 different locations. You will also have the ability to connect up to 5 devices on the same account. This means you can secure your MacBook, iMac, iPhone, iPad and iPod all at the same time.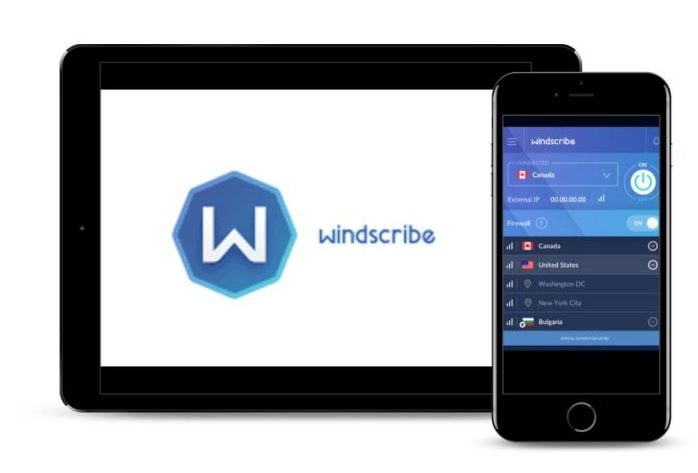 Windscribe VPN offers both free and paid for VPN packages. The free VPN version provides a staggering 10GB of bandwidth every month.
Windscribe has one of the largest data caps on the market to date. And if you are a social media guru, your allowance can be raised by 5GB simply by tweeting about their service. Plus you will get another 1GB every time you refer a friend.
With a zero log policy, Windscribe doesn't store IP stamps, connection logs or visited sites. When the VPN is in use, and you are actively connected to a server, your username is stored but then deleted around three minutes after disconnecting from the session.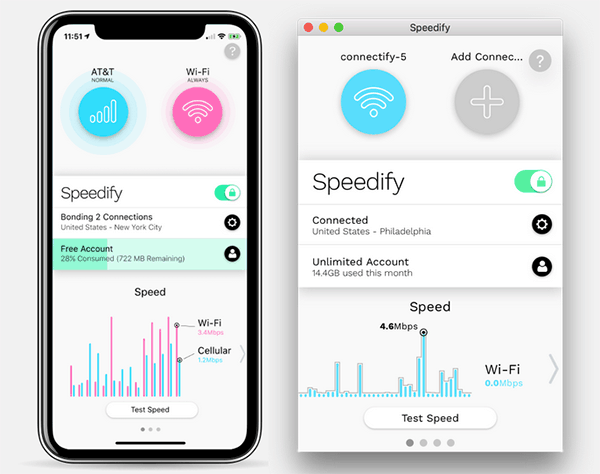 The name of this VPN represents exactly what it strives to achieve – speed. SpeedifyVPN aims to deliver safe and secure encryption while at the same time allowing you to browse at the fastest speeds possible.
Having the fastest connections out of all the VPNs on our list, Speedify is particularly useful when streaming on your Mac or Apple device. By combining the fastest forms of connection such as fixed broadband and tethered 3G/4G, this VPN claims that its turbocharging technology makes things run much faster.
The only difference between Speedify's free and paid for services is that your data cap is limited to 4GB of data for the first month and 1GB for the following months. What do those GB allowances cover, you ask? The GB allowance may not be enough for some, but it is more than enough to secure yourself when sending important emails or managing your financial accounts online. By being able to utilize all the available Speedify servers, you have the ability to change your location to whatever or wherever suits you.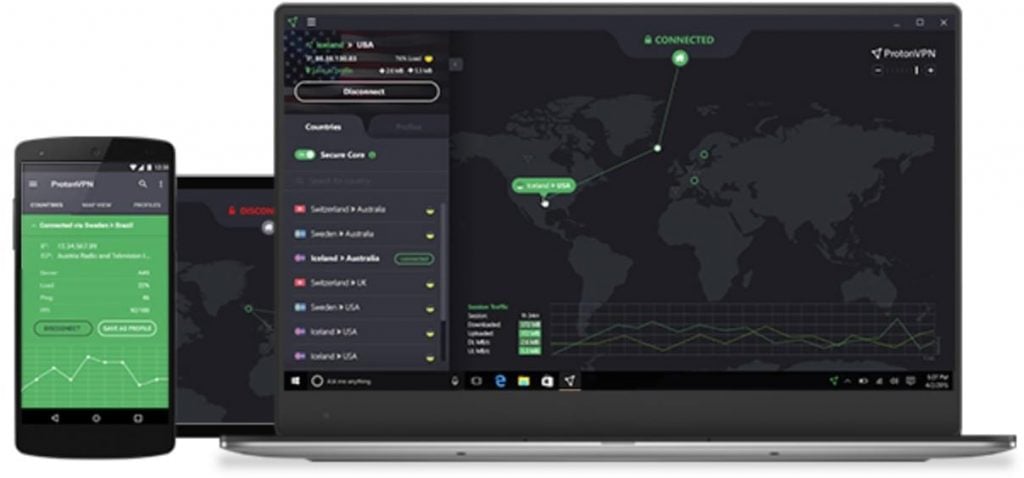 ProtonVPN is a renowned service that is considered one of the best. Proton VPN offers a free version alongside the paid for option, with both providing users with a top service.
Proton VPN's free version has no bandwidth restrictions, resulting in unlimited usage and no data caps. This means you won't have to pick and choose what data you secure, allowing you to stay connected as long as you wish while being 100% safe online at the same time.
Although the free version has some significant benefits, it will only allow you to connect one device to the VPN and have the choice of three different locations to choose from. Furthermore, free users get lower priority when it comes to connection speeds as opposed to paid users.
When it comes to using your Mac, Proton VPN is an excellent free service option that allows unlimited safety and security online.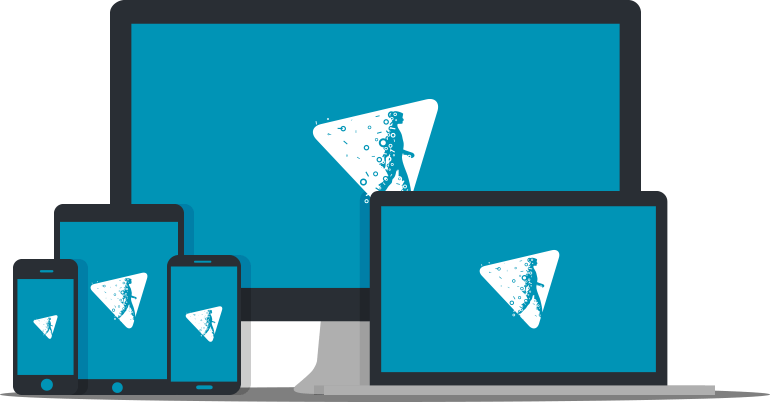 Hide.me VPN provides you with 2GB of data per month with good speeds and a secure platform. One thing to consider with the free service is that you only have a choice of three locations rather than the 30 offered to paying subscribers.
The benefits of using Hide.me as a free service is that the provider doesn't throttle your connection, which gives you access to the highest speeds the VPN has to offer.
Hide.me also offers 24/7 technical support that can be utilized by both free and paid for users. So if you are having any connection issues or problems with using the VPN on your Mac, there is help available whenever you need it.
How To Use A VPN On A Mac
Once you have chosen the VPN that suits your needs, to connect, you need to enter configuration settings in network preferences.
Some VPNs will give you a settings file, which can be imported and hooked up to your connection. If they don't offer this option, you can set up your VPN manually by following these steps;
Choose

Apple menu

, then

System Preferences

, then

Network

.

On the left-hand side, you can

select your VPN

Click the VPN Type pop-up

Configuration menu,

click it, and then choose a configuration, depending on the network you are connecting to. Give the VPN service a name and then click create.
L2TP – a

Point-to-Point Tunnelling Protocol

extension, used by service providers to enable the VPN over the internet

IPSec – AKA Internet Protocol Security, a set of security protocols for your VPN.

IKEv2 – a protocol available exclusively via IPSec, and sets up a security association
Choose

a server address

for your VPN and enter it along with

the account name

for the connection

Authenticate your VPN in

Authentication Settings,

using your username and password for the VPN

For access to advanced settings, specified by your network administrator, click

Advanced

to choose additional information such as session options, TCP/IP settings, DNS servers, and proxies.

Click

Apply,

then

OK.
Once completed, you will now be able to access the internet protected via a VPN, according to your personal preferences and VPN service.
Final thought
Ultimately, regardless of how current or "secure" your Mac is, using a VPN for added security and/or protecting your data is a necessity in today's digital age.
Each VPN selected on our list above is credible, trusted and will keep your Mac safe from cyber threats, hackers and viruses. Regardless of which VPN you choose, it's important to remember that you must protect your Mac while surfing the World Wide Web.
Ends