5 Top Alternatives to Google – Private Search Engines (2022)
Last Updated by Sarah Barnes on May 01, 2022
Standard search engines track and record all your online searches!
Google, Yahoo, and Bing, among others, keep a record of your:
IP address
Unique identifier
The search terms you use
These platforms use data collection tools and, at times, share your data with third parties. In other words, they might abuse your privacy without your knowledge.
Google is the king of data collection. We've compiled a list of how much data google collects on their users and what can be done about it.
Unfortunately, there is no way to stop the collection of your information when using these search engines. The good news is that you can protect your privacy while searching the web by using private search engines.
Private search engines don't track or share your personal information. They allow you to browse the web privately and safely.
We will show you more about the benefits of using private search engines and which are the best on the market today.
In addition to alternative search engine we also compiled a list of alternatives to popular Google apps.
Private Search Engines That Offer the Most Privacy
Now that you know why you should use a private search engine to browse the web, let's check out some of the best services available today: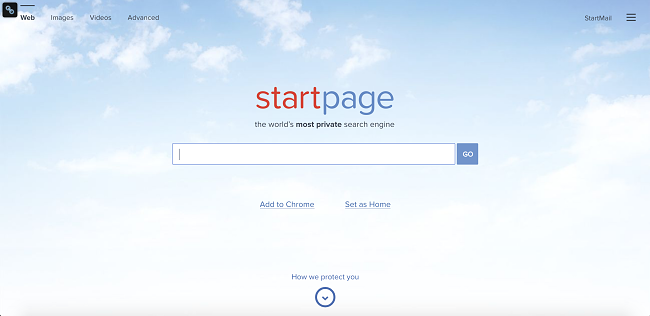 Based in the Netherlands, StartPage is a great alternative to Google search results. Aside from offering privacy, t
he search engine comes with various filtering options.
You can also search for videos and photos privately.
StartPage uses a proxy. Meaning that it doesn't use your IP address to collect personal data. Additionally, the private search engine has a strict no logs policy and It doesn't share any information with third parties.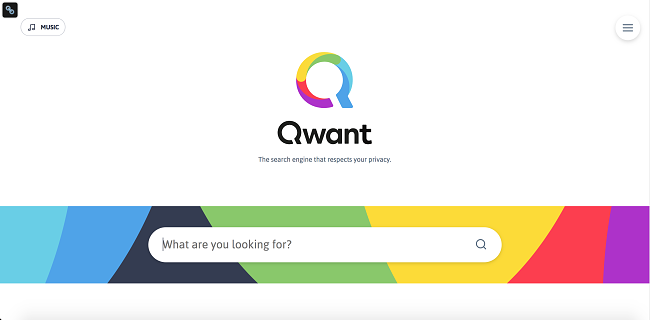 Qwant has the most user-friendly and stylish interface of all the private search engines we've seen. The search engine categorizes searches by social media, news, and web results. Each category publishes snippets of the most relevant news stories and world events.
The company doesn't track user information and protects data from third-party companies. Qwant is under French jurisdiction. The country has stricter data privacy restrictions than others such as the United States.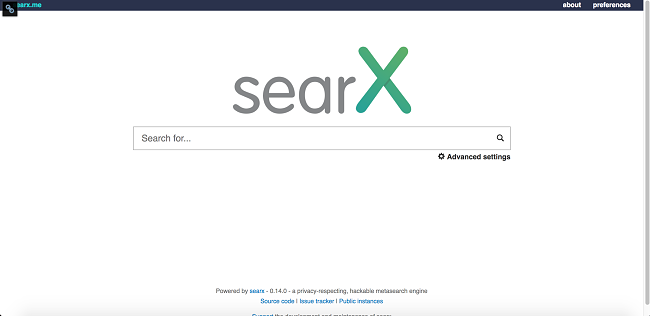 Searx is a 100% open source metasearch engine which allows users to work together to improve the software every day. You can customize your Searx experience.
The search engine comes with a preference section that allows you to customize:
General information such as the search and interface language
The search engines information you're searching for comes from:

The plugins you enable
The answering modules
Cookies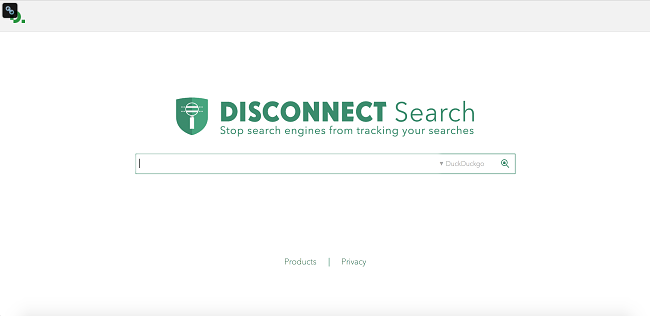 Disconnect sources its results from search engines such as Google, Bing, and Yahoo, among others. The company's privacy statement states:
"We don't collect any of your personal info, including your IP address, other than information you voluntarily provide."
While they don't collect IP addresses, where is the line when it comes to "information you voluntarily" provide?
Does this mean that Disconnect saves searches and personal information you input yourself?
Unfortunately, the answers to these questions aren't clear.
Despite this, Disconnect comes with some impressive privacy tools, one of which is a Virtual Private Network (VPN). With the Premium plan, you get a secure VPN that encrypts traffic and masks your location.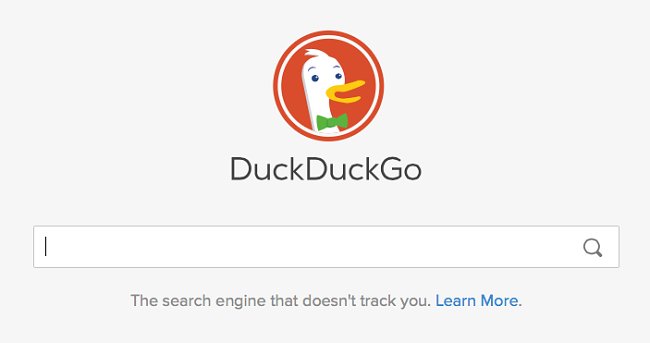 DuckDuckGo saves searches but doesn't store IP addresses or unique user agent strings. This means that while they do save information, they don't do it in a personally identifiable way.
While the service is better than other popular search engines, search terms can convey personal information. For example, by saving searches they may know your:
Name
Address
Birthday and age
Social security number
Despite this, the company says it only saves searches to improve the system rather than gain information about users. DuckDuckGo has a close partnership with Yahoo and generates search results from over 400 online sources.
3 Reasons You Should be Using a Private Search Engines
Private search engines offer many benefits, but we have listed three of the most important ones here:
1. No Third-Party Tracking
Often, search engines track data and share your information with third parties, which then use to send you targeted ads. Hundreds of companies around the world have access to your information.
Private search engines help you browsing data stay confidential. The company doesn't track your searches. This means they keep it from companies wanting to sell you their products or services.
2. Hide Your Location
Traditional search engines record your IP address every time you log on. With it, they can track your exact location and as a result, you may encounter geo-restrictions with some online content.
By using a private search engine, you can browse the web freely. You can access content that may not be available in your country.
3. Protect Your Personal Information
If you close your computer without logging out of your accounts, threats can still access your information. This applies to accounts such as:
Social media platforms
Online banking accounts
E-commerce websites
Many private search engines log you out when you turn off your computer, or it goes into sleep mode. This keeps your information safe from data thieves, as well as nosy friends and family members.
VPN

s: An Alternative for Online Protection

Private search engines are an affordable way to keep your personal information safer while browsing the web. However, they're not perfect. With this in mind, you should consider combining browsing on private search engines with a top VPN service.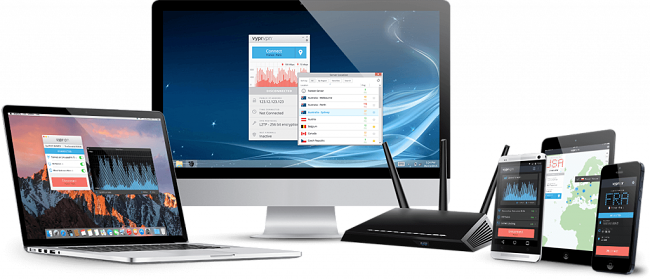 The best VPN services allow you to:
Hide your IP address
Connect to a server in a location of your choice
Protect your data from third parties and hackers
There are thousands of different services now available to choose from. We recommend you to opt for a company that is not part of the 5-9-14 Eyes, a group of countries that share signals intelligence. Also, make sure the service has servers in different locations around the world.
Bottom Line
Private search engines are a great way to keep your information safe while browsing the web. Not only this, they stop third parties from gaining access to your information and sending you annoying ads.
We recommend Start Page as the best alternative to Google and other popular search engines, but all the private search engines above will also offer more protection than public ones.
If you want to keep your personal information safe, we suggest for you to use a private browser with a great VPN service. This second layer of protection will keep your online activities safe from prying eyes. It will also allow you to access information with network and geo-restrictions.