8 Browsers That Will Protect Your Privacy in 2020
Last Updated by Benjamin Walsh on July 01, 2020
Browsing the internet has become an integral part of our lives; whether it's work, shopping, banking, or just social, we've developed a dependency on being able to get online.
Consequently, personal, private, and financial information, is continuously transmitted to and from our devices, and as the internet is ever-evolving, so are the dangers that threaten users daily.
Hackers, cybercriminals, and malicious content are becoming ever-more present online, and it's vital that we protect ourselves.
At the foundation, having a safe and secure browser can protect you from the lurking dangers, and in this article, we'll outline eight of the best browsers available, plus some tips on how you can maximize online security and privacy.
Top Browsers
1. Brave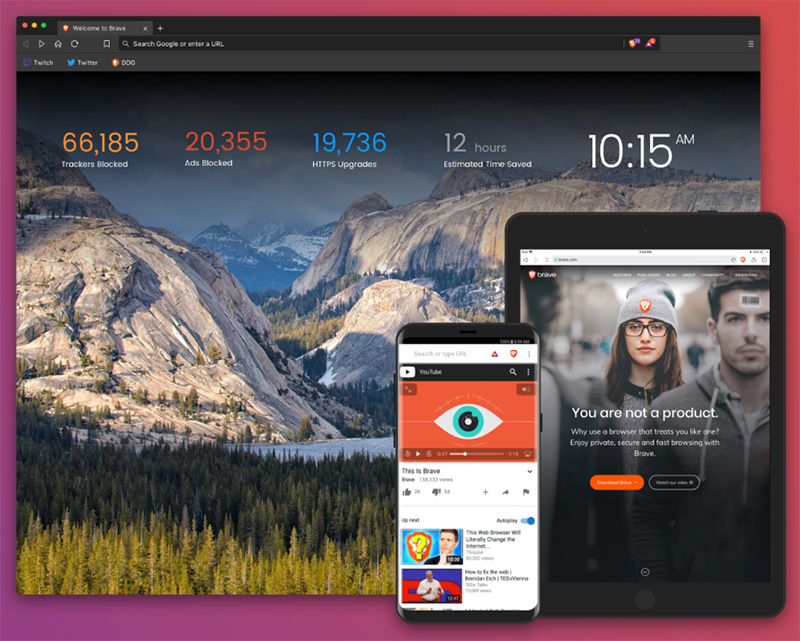 Highly customizable
Packed with security features
Default ad-blocker
Brave's settings give you the ability to choose what data you want to delete when you close the browser. The minimalist design of Brave enables you to customize your browsing experience to focus on security over all else; however, it doesn't support as many extensions as other services.
Brave offers a default ad-blocker, as well as the ability to secure unencrypted sites with HTTPS when you deem it relevant. Additionally, Brave's private browser uses Tor which prevents specific links appearing.
2. Chromium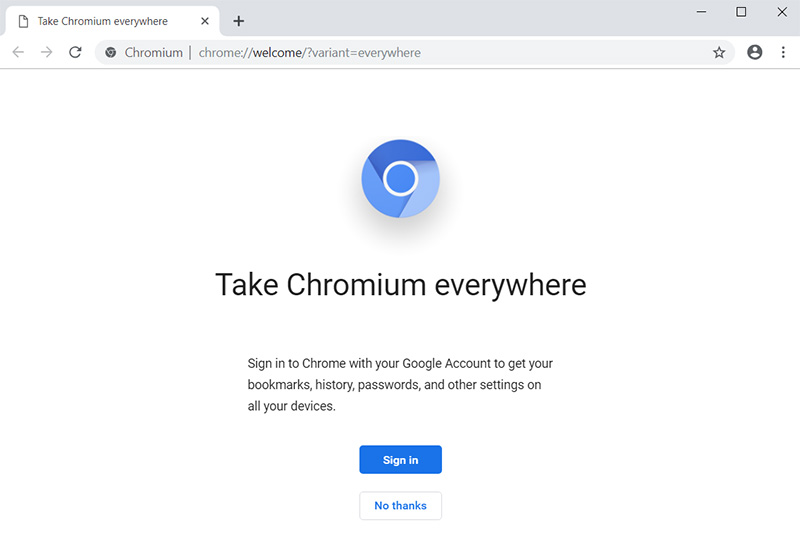 Daily Updates
Purely open-sourced
Unclear privacy policy
Chromium is completely open-sourced which caters more towards privacy and security.
The browser is regularly updated, sometimes daily, to remain up-to-date, and the only downside is that you have to implement the updates manually.
3. Epic Privacy Browser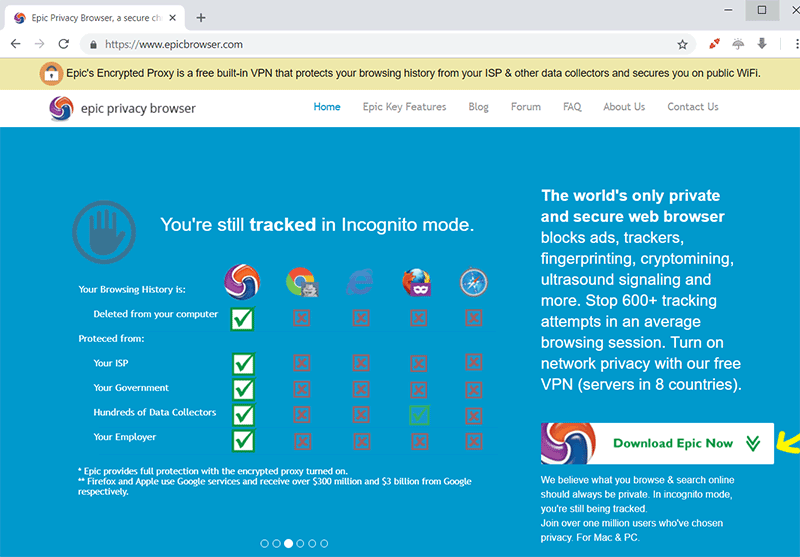 Removed Google services
Packed with security features
Doesn't support add-ons
Epic Privacy Browser is open sourced, but what gives this browser the advantage is that all Google services are disabled and removed so they can't track or monitor your activity or store your information, which is great for your privacy.
To add to its security features, Epic always operates in private browsing mode as well as having a default Do Not Track feature. Furthermore, after you close the browser, cookies, trackers, and all other search-related data is deleted.
Unfortunately, this browser doesn't allow you to install add-ons to increase your security and privacy further, as the company claims extensions are a significant risk to privacy.
4. Tor Browser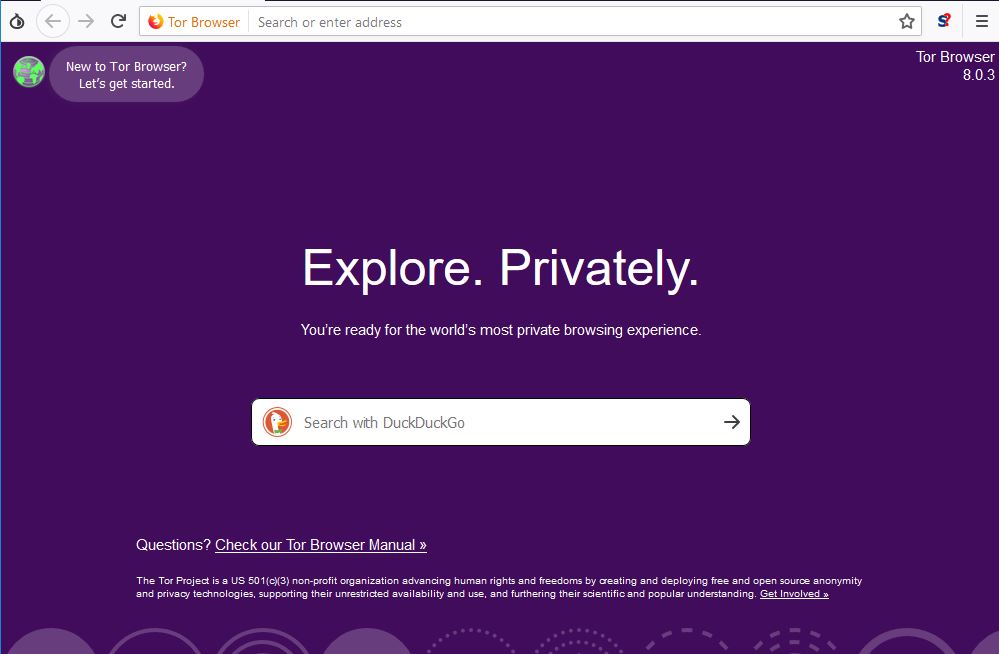 Very secure
Encrypts your data
Sluggish performance
Tor might be a popular browser with hackers, but that doesn't necessarily mean it's dangerous or harmful in any way. Actually, it is one of the safest browsers out there.
The Tor browser is entirely managed by volunteers, committed to maintaining online security and privacy. When you use Tor, you are provided with multiple levels of encryption which obscures your IP address, location, and activity.
Unfortunately, because of the layered platform Tor utilizes, performance is slow, and the interface is complicated. This browser is excellent when you know how to use it, but it isn't recommended for those that aren't familiar or tech-savvy.
5. Firefox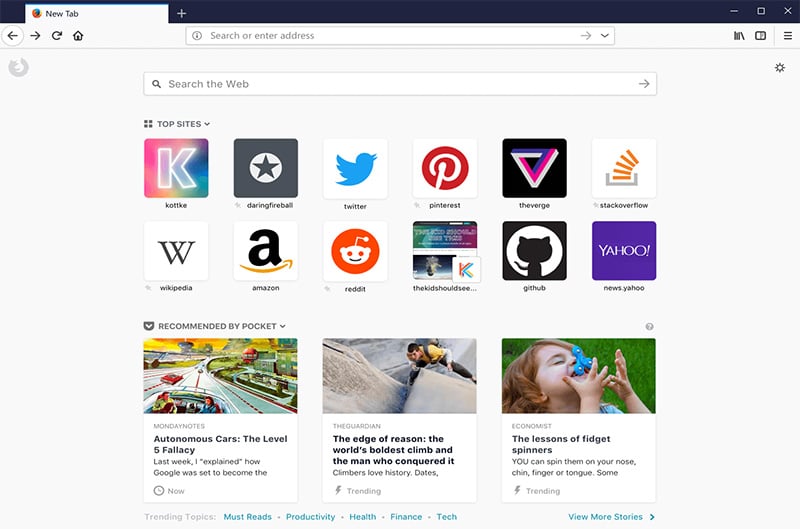 Non-profit
Packed with security features
Do Not Track feature
Firefox is developed by the non-profit organization, Mozilla; who are committed to the privacy and security of their users, and, therefore, data is never collected or shared with third-parties. In general, Firefox is a flexible browser that supports a range of extensions and is easy to use.
Firefox offers features security-minded internet users will find useful, like phishing and malware protection, blocking dangerous websites, and add-on installation warnings, not only protect you from malicious content but also make you aware of how dangerous the internet can be. Among other great add-ons, Firefox has a Do Not Track feature which forces ad networks to honor privacy at the user's discretion.
6. Google Chrome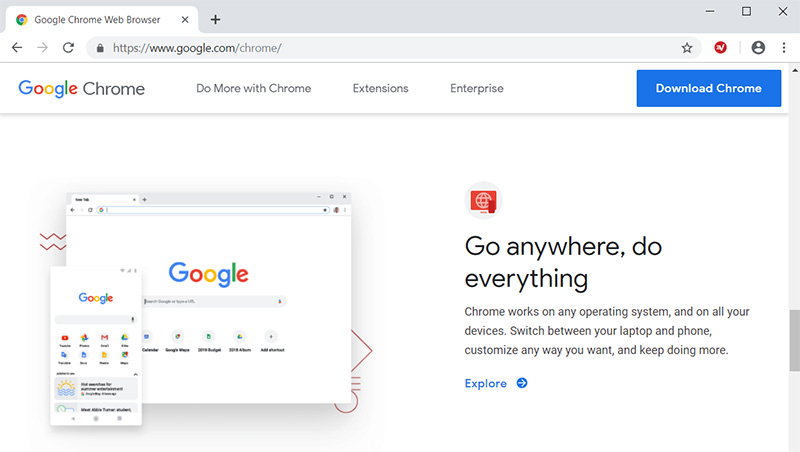 Regular automatic updates
Large library of security extensions
Google collect info on you
As the most popular internet browser available, Chrome is reliable, efficient, and easy-to-use, and the long list of available extensions makes protecting your device a breeze.
Chrome's auto-update feature ensures your browser always has the latest security features. Google maintain their security by inviting hackers to find vulnerabilities while Chrome engineers work quickly to resolve the issues. Additionally, Chrome's safe browser alerts you before you visit any potentially threatening websites.
Although Chrome is a leader in security, the service does lack privacy. There is a Do Not Track feature, but you can't prevent Google from collecting data. It is suggested Chrome is a way for Google to obtain information by monitoring and storing activity logs.
7. Safari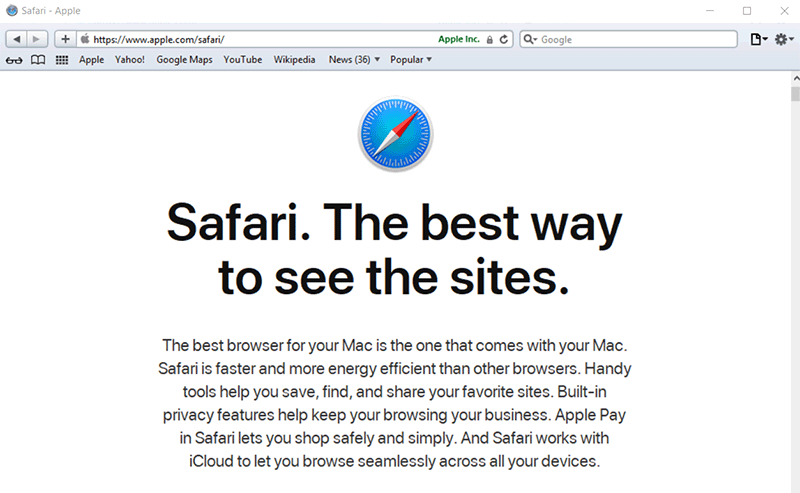 Websites run separately
Danger alert
Third-party cache prevention
Safari is only available for Mac and iOS, but it is one of the most secure internet browsers available.
Updates for the browser are few and far between, but the manner in which each tab runs separately is very secure, and the browser will notify you of the risk before you enter a suspicious site.
To help you stay anonymous online, Safari prevents third-parties cookies in your cache as well as providing a Do Not Track feature. If this isn't enough, there are extensions to improve your browser's security.
8. Opera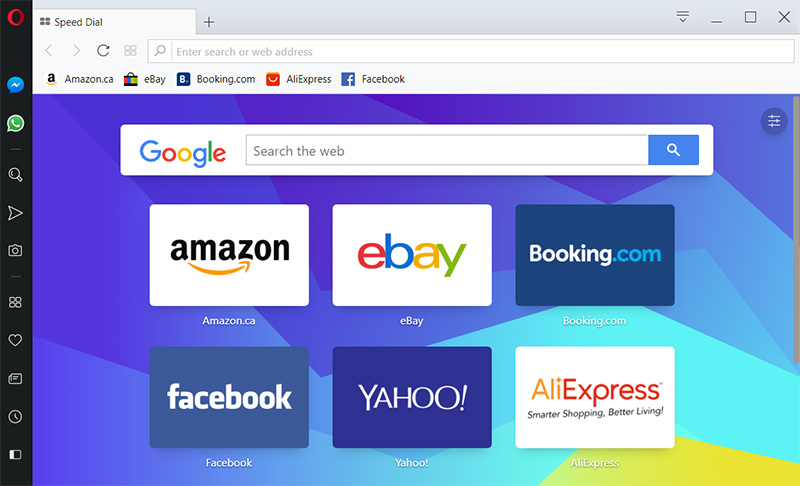 Build-in VPN
Fraud and malware protection
Privacy is not a particular focus
Opera is not as popular as other major browsers, but is underrated regarding efficiency, and, overall, Opera is secure, fast, easy to use, and offers many of the same services as the alternatives.
The most effective security feature of Opera is the integrated VPN, which is ideal for securing your browser against any potential online threats. However, if you're looking to bypass geo-restrictions, there are only five locations to choose from; the US, Canada, Netherlands, Germany, and Singapore.
Additionally, Opera also has fraud and malware protection, an ad-blocker, and privacy features like Do Not Track, and the option to block third-party cookies.
Other Ways to Stay Private and Secure
Just using a secure browser alone doesn't mean that you'll be entirely protected against any potential threats, and there are further steps you can take to ensure your safety.
1VPN
A VPN should be used in addition to a secure browser to ensure an added layer of encryption and anonymity. We recommend a premium VPN service over any free accounts as they offer more substantial protection and features.
Some recommended services:

Rank
Provider name
Our score
Price
Top Choice

Top Choice

Top Choice

2Private Search Engine
You can also try using a private search engine to maximize your online anonymity.
DuckDuckGo
Regarded one of the best, it is a popular search engine that can help maintain your privacy.
StartPage
StartPage are big advocates of privacy and security. Their privacy policy states "We don't track you. We don't profile you. Period.".
Searx.me
Searx.me doesn't generate a user profile, doesn't collect or store data, and doesn't share any information with third-parties.
3Anonymous Email
If you want to complete your online anonymity, you could use an anonymous email service. There are free and premium accounts available, and despite a few minor features, either can anonymize your emails and personal information.
ProtonMail
GuerrillaMail
CounterMail
If you take these simple precautions to protect and anonymize yourself on the internet, you can ensure complete security online. By doing this, you can browse with added peace of mind.