How to Fix EA Anthem Lags (And 10 More Common Problems)
Last Updated by Joel Timothy on June 19, 2022
The popularity of Anthem has been gaining momentum in the last few months. However, the game has been suffering from lag issues, and a few other gremlins that impair playability, and the overall online experience.
How to Fix Lag in Anthem with a VPN
When a game responds slowly online, there can be several causes. One of the common reasons why EA Anthem players all over the world have been complaining is a slow response from the connected server. The issue can be solved by using a VPN.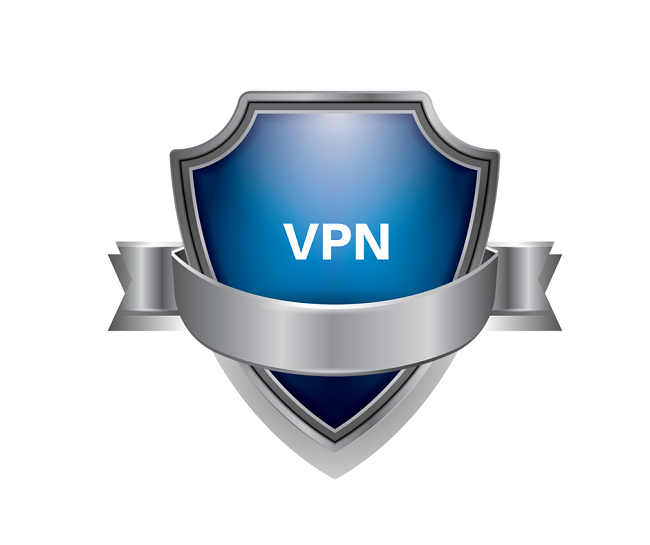 For example, when you are playing with gamers in different countries, you'll experience significant lag. To
solve
this, you can
connect your VPN to the region where the other players are located.
The ISP server you use can cause lag when playing Anthem, and connecting to a VPN server near you can result in more fluid gameplay. Check out our reviews of the top gaming VPNs at the end of this article.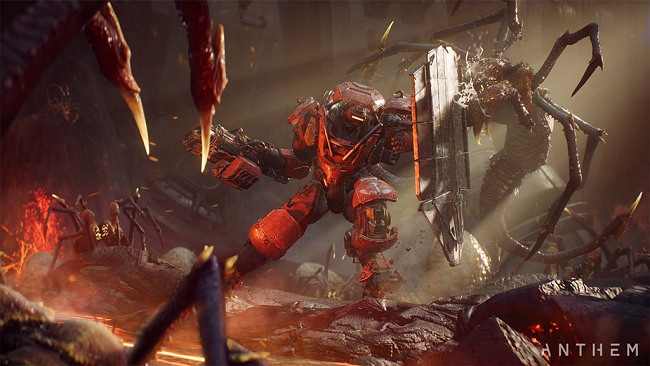 Three Best VPNs for Anthem
Before you choose a VPN for Anthem or any other game, there are important factors to consider:
Large Server Networks




The VPN you choose needs global servers to give you the freedom to connect to any region. You can also take advantage of this to access games early.

High speeds




You don't want a VPN to impair your connection; that can create new problems rather than solve existing ones. Only the VPNs that are super-fast are suitable for gaming.

Privacy & Security




Any good VPN should offer you a private and secure environment, as well as avoid any potential security threats like DDoS.
Considering the above factors, here are the best VPNs for Anthem.
1ExpressVPN-Best VPN for Gaming

3,000+ global servers
Unlimited bandwidth
In-build speed test
ExpressVPN is widely regarded as the best VPN for 2019 thanks to its powerful performance and excellent clients. The VPN is one of the fastest VPNs in the market, and it has an impressive server network across 160 locations in 94 countries.
You can connect to any region of the world to reduce lags and even enjoy early access to games. Apart from that, you'll enjoy maximum privacy and security as Express VPN doesn't keep any logs, and it uses AES 256-bit encryption.
The VPN can be installed on Windows and Mac OS, and if you are using a console, there's a dedicated applet for routers. You can subscribe using our special deal below and get 49% off alongside a 30-day money-back guarantee.
2
IPVanish– Superfast Speeds

1,300+ global servers
Unlimited bandwidth
Lighting-fast speeds
IPVanish VPN is another superb VPN for gaming because it has excellent speeds, and owns its entire server network. Their server network consists of 60+ countries, all distributed across major gaming regions covered.
IPVanish doesn't keep any logs, and it also offers military-grade encryption standards. There are also many security features, and one account allows you to connect up to 10 devices simultaneously.
The VPN has great clients for desktops and laptops, and it can also be installed on a router. To help you get started, here's a deal that offers 57% off IPVanish. Your subscription will be covered with a 30-day money-back guarantee.
800+ global servers
Unlimited bandwidth
Unlimited devices
Surfshark VPN is another excellent Anthem gaming VPN. The VPN is one of the fastest in the market, and it offers some excellent features. Currently, it has a network that consists of 50+ locations.
SurfShark is registered in the BVI and keeps zero connection and usage logs. Its security is also top-notch, and there are many customization options. One of its key selling points is that it offers apps for all devices, including Xbox and PlayStation.
SurfShark is surprisingly cheap if you go for a long-term plan. You can even use it at just $1.99 a month with the link below. Your purchase will be covered with a 100% 30-day money-back guarantee.
Note: Apart from gaming, you can also use your VPN to stream on Netflix, Hulu, or any other geo-restricted services. The VPN will also help you beat ISP throttling, which can happen if they notice that you are using a lot of bandwidth gaming.
Six Tips to Reduce Lag in Anthem
If a VPN doesn't solve your Anthem lag, then you need to consider other factors.
Fix 1:
Check if your System meets EA Anthem Requirements
To play Anthem smoothly, you need to have a powerful system if you are using your PC or Mac. Here are the official system requirements for Anthem.
ANTHEM MINIMUM SYSTEM REQUIREMENTS
OS: 64-bit Windows 10
CPU: Intel Core i5 3570 or AMD FX-6350
RAM: 8 GB System Memory
GPU: NVIDIA GTX 760, AMD Radeon 7970 / R9280X
GPU RAM: 2 GB Video Memory
HARD DRIVE: At least 50 GB of free space
DIRECTX: DirectX 11
ANTHEM RECOMMENDED SYSTEM REQUIREMENTS
OS: 64-bit Windows 10
CPU: Intel Core i7-4790 3.6GHz or AMD Ryzen 3 1300X 3.5 GHz
RAM: 16 GB System Memory
GPU: NVIDIA GTX 1060/ RTX 2060, AMD RX 480
GPU RAM: 4 GB Video Memory
HARD DRIVE: At least 50 GB of free space
DIRECTX: DirectX 11
Fix 2:
Optimize your in-game settings
If your system meets the above requirements, try optimizing the game's display settings.
To do that, go to Settings> Display Settings.
In Full-Screen Mode, select Full Screen;
In V-Sync, choose Disabled.
Now go to Settings> Graphics Settings.
In Motion Blur, select Off
In Depth of Field, select On
In Chromatic Aberration, select Off
Go to Settings > Advanced Graphics Settings.
In Graphics Quality, choose Custom;
In Anti-Aliasing, choose TAA
In Ambient, choose HBAO
In Texture Quality, choose High
In Texture Filtering, choose High
In Mesh Quality, choose Medium
In Lighting Quality, choose Medium
In Effects Quality, choose High
In Post-Processing Quality, choose High
In Terrain Quality, choose High
In Vegetation Quality, choose Medium
You can now check to see if your lag problem has been solved.
If not, try these options:
Fix 3:

Close background processes that may be taking up computer resources. Examples are Antivirus or Windows updates.
Fix 4:

To get a more stable connection, use an Ethernet cable instead of WiFi.
Fix 5:

Update your graphics driver. If you don't want to do it manually, you can use Driver Easy.
Fix 6:

If you are using PS4 or Xbox One, switch your NAT type from Strict (Type 3) or Moderate (Type 2) to Open (Type 1). This can be very effective in improving your network status.

Ten Common Anthem Problems and How to Fix Them
After many years in production, Anthem has had a launch troubled by various glitches, with gamers complaining of System level crashes, leaving them fearing that the game might brick their consoles.
BioWare, the studio behind the game, has been working on various patches since the launch, and we recommend installing the latest patches.
However, if you continue to face the same problems, you can still solve them yourself.
1. How to Fix Anthem Crashes
BioWare has released a patch that has solved system-level crashes, so if you still have the issue, you need to update immediately.
If the crash occurs when you start the game and try to go to the Forge, avoid the Forge at first. Instead, go to Freeplay and complete Prospero's mission. After that, head back to Fort Tarsis and talk to Prospero. From there, you can go to the Forge.
2. Fix Stuck Javelin in Anthem
When playing your Javelin can get stuck, especially when it encounters foliage, rocks or terrain and a glitch occurs. If this happens for you, open your map and choose 'Respawn.' That should free you.
3. Fix Anthem Crafting Problems
If you're not able to craft, the workaround is first doing a mission for Prospero. Crafting will then be unlocked, and from there, you can use the store.
4. Fix Anthem Shards Not Appearing
This error mostly occurs on PCs. If it has affected you, EA advises that you delete Origin's AppData. To do so:
Close Origin and Anthem then delete these folders:
C:\Users\(user)\AppData\Local\Origin
C:\Users\(user)\AppData\Roaming\Origin (You'll need to 'show hidden files' to see the files therein)
Restart Origin and Anthem.
5. Fix Anthem EA Access Problems
If you're having trouble downloading the Anthem EA Access trial, first make sure your premium membership is active. If it is and you still can't see the game, refresh the EA Access Hub by opening EA Access and then holding LT, RT, and Y to refresh.
When you see it, click view, and download the game using the three dots menu.
6. Fix Anthem Connection Problems
If you can't connect to Anthem, you can start by checking the status of PSN and Xbox Live.
If they're online, try connecting to another game. If it connects, check out EA Help or Anthem on twitter to see if there's anything they have to say about the issue.
If there's no issue with the game, you need to troubleshoot your connection. Here are the official guides for troubleshooting PS4 and Xbox network issues:
Apart from that, you can try the good old shutdown and restart. It may work wonders for you.
7. Fix Slow Anthem Loading Problems
Generally, Anthem loads slowly on the PS4 and Xbox One. EA acknowledges the problem, and the only solution, for now, is to upgrade to PS4 Pro and Xbox One X.
You can also try loading Anthem on an external SSD.
8. Fix Anthem Download Problems
Some users have reported being stuck at 42% when downloading on PC. According to one user, ending the task with task manager and then starting Origin as admin worked. Another user deleted all the dx and vcdredist files, restarted Origin, and the download continued.
If your download is just plain slow, try using an Ethernet cable instead of a wireless connection. If this doesn't work for you, restart your console or computer and router, then restart the download.
9. Fix Anthem Installation Problems
If you're having trouble installing Anthem, one of the possible reasons is that you do not have enough space. In such a case, you can free some space by deleting another game, or you can attach an external SSD.
If there's space, and the game is still not installing, try turning your console or computer off. Unplug the power cable for a minute, and then turn it on again.
10. Fix Anthem Legion of Dawn Rewards Problems
You should be able to collect your Legion of Dawn rewards as long as you have an Origin Access Premier membership. If not:
First, complete the tutorials.
Talk to Prospero at his stall in Fort Tarsis.
Complete his mission.
Talk to him again.
Open the Store.
Claim your items in the Rewards tab.
If this doesn't work, you need to uninstall the Legion of Dawn Edition Upgrade, and Anthem Pre-Order bonus DLC from your gaming device. After that, re-install them. Be careful not to uninstall the whole game.
Final Word
Anthem is a blockbuster release from EA, but it's marred with lags.
If these are taking the fun out of the game for you, get one of the best VPNs for gaming and connect to a server near you.
You can also try the other solutions given above, and Anthem should run smoothly after that.