Watch the 2019 NBA Finals Warriors vs Raptors For Free From Anywhere
Last Updated by Chase Williams on July 18, 2019
For the fifth straight year, Steph Curry has led the Golden State Warriors will represent the Western Conference in the NBA Finals. They are still waiting for the conclusion of the Eastern Conference Finals to see whether they will meet up with Giannis and the Bucks or Kwahi and the Raptors.
The NBA Finals will begin on May 30th and will be broadcast on ABC in the United States.
However, if you're outside the US, streaming the games can be challenging. The first thing you will need is a VPN, this is software that changes your IP address to make it appear like you are in the US. Once you're "in the US" you will be able to access websites that would otherwise be blocked.
Watch the NBA Finals with NordVPN
If you have a cable subscription (or a family/friend who is willing to share their account details with you) you can connect the VPN to a US server and live stream directly through the ABC website.
If you don't have a cable subscription we'll show you how to connect to OTT streaming sites like Hulu Live and YouTube TV to watch the 2019 NBA Finals.
How to Watch the NBA Finals on ABC.com (Cable Subscription Required)
If you have access to a US cable subscription, this is the way to go. There is no charge, other than your subscriptions fees, to stream ABC live. Although, you will need a VPN to get around the geo restrictions, with a 30-day money back guarantee you will be able to watch the entire series and return the VPN for a full refund.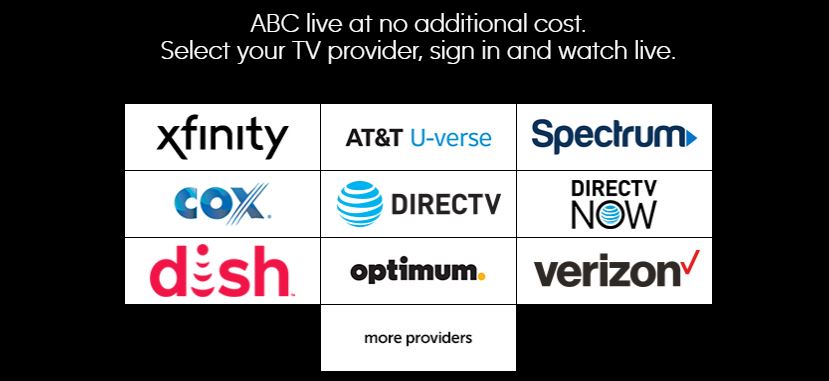 Get a fast VPN with US servers. We strongly recommend NordVPN because they have Smart Play technology, which is ideal for streaming.
Connect to a US server
Go to ABC.go.com and click on the "Live" button on the menu bar.
Log in with your cable provider details and enjoy the NBA Finals
Watch the NBA Finals with NordVPN
How to Watch the 2019 NBA Finals on Hulu Live (7-day free trial)
ABC is one of the channels that will get if you have Hulu Live, which makes it a great solution for watching the NBA Finals.

Get a VPN that can bypass the Hulu Live geo block. We've tested ExpressVPN on Hulu Live and had no trouble accessing the site and watching live sports in HD.
Connect with a US server
Log in, or create, a Hulu Live account and root for your favorite team
Watch the NBA Finals with ExpressVPN
How to Watch the 2019 NBA Finals on YouTube TV (5-day free trial)
With YouTube TV you can watch ABC without needing a cable subscription. If you're outside the US you will need a great VPN to access or create an account.

Get a VPN that can access YouTube TV. We tested NordVPN here and the streams were excellent.
Connect to a US server
Login or create an account with YouTube TV and enjoy the games.
Watch the NBA Finals with NordVPN
Can You Really Stream the 2019 NBA Finals for Free
While we haven't found a single (legal!) site that is streaming the NBA Finals for free, we do have a hack that will get you the entire series for free.
For starters, the VPNs that we recommend include a money back guarantee. You can purchase it before the Finals and you'll have plenty of time to cancel (or test it out and see the value in keeping it) after the series is over, and get a full refund.
Next, since the Finals will last a minimum of 9 days, you'll need to take advantage of the free trials from both Hulu Live and YouTube TV. Start out with Hulu Live and watch the first few games, and just cancel it before you get charged. Then, just before the next game starts, get YouTube TV and enjoy their 5-day free trial. This can be a bit of a hassle, but you'll end up saving a lot of money, which should make it worth it.
There are pirated streams that you may be able to find, but in our experience, the streaming quality isn't great and you can get bombarded with ads. If you do decide to go that route, you should still a VPN to protect your computer from hackers and receiving any fines for watching copyrighted shows without permission.
Can You Use a Free VPN to Stream the NBA Finals
I get the draw to downloading a free VPN to watch the Finals, but in the end, it will cause you more frustration than it's worth.
There are 2 main issues that will stop you from watching the Finals with a free VPN.
Limited speeds and bandwidth. Free VPNs place a cap on the amount of data, either per day or per month, on their free product. Streaming a basketball game will easily go through that limited data in no time.
Unable to bypass geo blocks. ABC, Hulu, and YouTube TV all have sophisticated programs in place to block people from outside the US from accessing their page. Free VPNs are easily recognized as VPN servers by these sites and access is instantly blocked.
Using the Free Trial hack will allow you to get a premium VPN for free for a limited time, but long enough to watch the entire series.
4 Best VPNs to Stream the NBA Finals
Rank
Provider name
Our score
Price
NBA Finals Schedule
The NBA Finals are scheduled to start on May 30th, but the dates haven't been announced yet.
Eastern Conference Standings
| | | | |
| --- | --- | --- | --- |
| Seed | Team | Wins | Losses |
| 1 | Milwaukee Bucks | 58 | 20 |
| 2 | Toronto Raptors | 55 | 23 |
| 3 | Philadelphia 76ers | 49 | 28 |
| 4 | Boston Celtics | 46 | 32 |
| 5 | Indiana Pacers | 46 | 32 |
| 6 | Detroit Pistons | 39 | 38 |
| 7 | Brooklyn Nets | 39 | 39 |
| 8 | Miami Heat | 38 | 39 |
Western Conference Standings
| | | | |
| --- | --- | --- | --- |
| Seed | Team | Wins | Losses |
| 1 | Golden State Warriors | 52 | 24 |
| 2 | Denver Nuggets | 51 | 25 |
| 3 | Portland Trail Blazers | 49 | 28 |
| 4 | Houston Rockets | 49 | 28 |
| 5 | Utah Jazz | 47 | 30 |
| 6 | Los Angeles Clippers | 47 | 31 |
| 7 | San Antonio Spurs | 44 | 33 |
| 8 | Oklahoma City Thunder | 44 | 33 |