How to Close PrivateVPN & Get a Refund – Results Will Surprise You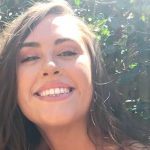 Last Updated by Mackenzie Pringle on April 28, 2020
PrivateVPN is a brilliant choice if you're looking for a VPN that's great for security, streaming, and torrenting.
The simple and intuitive interface along with servers dedicated to protecting your privacy make it an exceptional service.
Some feature highlights include:
100+ servers in 60 countries
Unlimited bandwidth
Unlimited speed
2048-bit encryption with AES-256
PrivateVPN is currently offering an incredible deal that will save you a significant amount of money if you choose one of their more extended services.
If you follow this link, we can provide you with a coupon to gain access to this great deal.
However, you may be questioning just how excellent PrivateVPN is. It's hard to commit to a more extended service without knowing their money-back guarantee policy stands true.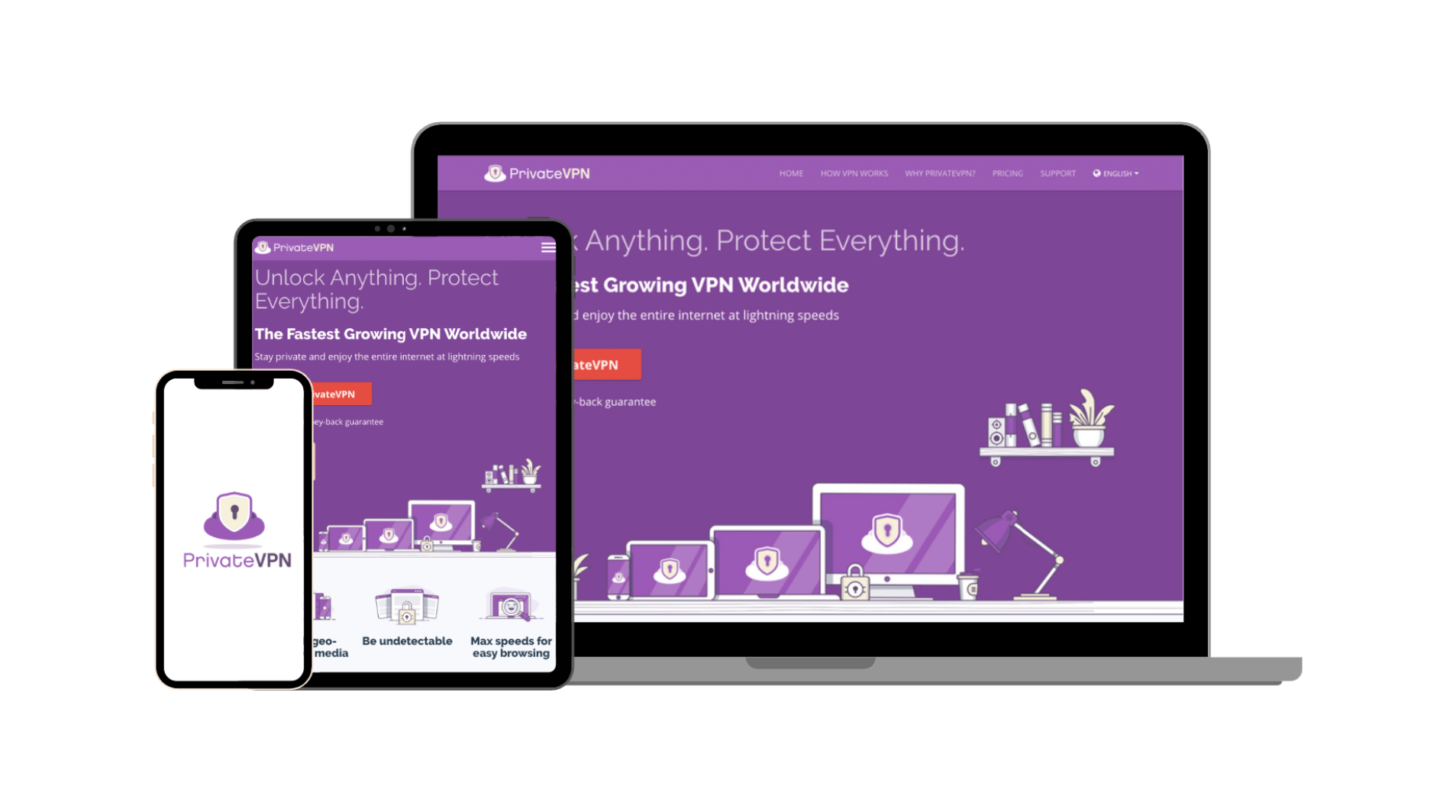 Thankfully, we can attest that PrivateVPN can be trusted with their claim of a 30-day money-back guarantee.
If you keep reading, we'll show you exactly how to get a full refund for this VPN if you decide it is not right for you.
Try PrivateVPN Risk Free Today
Five Steps To Close PrivateVPN And Get A Refund
The steps to closing and getting a full refund with PrivateVPN are straightforward and easy to follow. However, there are a few catches.
Following are the steps you'll need to close PrivateVPN and get your money back:
Go to the Support tab on PrivateVPN's website.
On the left, select the Contact Us page.
Enter your name, email, and a message asking for a refund.
Wait for a confirmation email from PrivateVPN.
Your refund will be processed within five days of the confirmation email.
Simple enough. However, PrivateVPN has a couple of basic requests you'll need to complete before they issue your refund.
We were surprised to find that out that PrivateVPN will not refund you if you've surpassed their limit of 100GB of bandwidth.
After doing a little digging, we saw that their money-back guarantee clearly states that if you don't limit your usage to less than 100GB during the first 30 days of use, you are not eligible for a refund.
Secondly, you should understand that PrivateVPN will ask you for a reason why you want a refund on their product. They aren't pushy or a hassle about it, but they do require it before your refund is processed.
Overall, getting a refund from PrivateVPN is easy, and you can trust that if you don't like their service, you will get your money back.
Try PrivateVPN Risk Free Today
Why You Should Keep PrivateVPN
There are many reasons why you should give PrivateVPN a second chance if you weren't initially happy with their service. The two most significant include:
1. Torrenting Capabilities
PrivateVPN has exceptional servers particularly when it comes to torrenting. We tested them out and found no leaks with their service while torrenting so you'll be 100% safe from any hackers or cybercriminals lurking on the sites.
We torrented over 50 movies and TV shows and couldn't fault PrivateVPN through this process.
2. Security And Privacy
Like most premium services, PrivateVPN has nothing but the best security features to ensure your privacy and complete anonymity. You'll have 256-AES encryption, IP/DNS leak protection, an automatic kill switch, and a zero logs policy.
We understand that PrivateVPN has its faults, no VPN is perfect after all, but we find that their benefits and strengths outweigh the negatives.
Four Alternatives To PrivateVPN
If you're sure that PrivateVPN isn't the right service for you, you're going to need another VPN to replace it. We've gone to the trouble of handpicking the four best alternatives for PrivateVPN.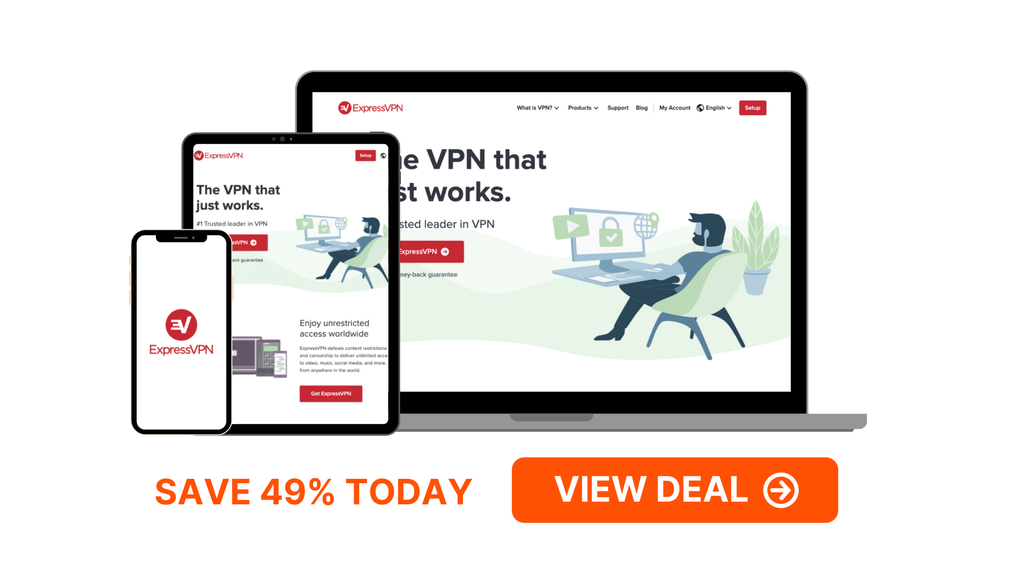 More than 3,000 servers in over 94 countries
Unlimited bandwidth
Fastest speeds on the market
Unblocks Netflix and other streaming sites
ExpressVPN is a leader in today's market and is well-known for its lightning-fast connection speeds. With this service, you'll never be frustrated by lag, loading, or buffering as its effect on your internet connection is barely noticeable. In some situations, ExpressVPN can even improve your speeds as it will prevent your ISP from throttling your connection.
ExpressVPN doesn't just focus on its speed either and has robust security and privacy protocols in place too. They provide you with great features like IP and DNS leak protection, an automatic kill switch, 256-bit AES encryption, OpenVPN, L2TP/IPSec protocols, and a strict no logs policy. You'll be able to trust this VPN to protect all of your information and can give you full peace of mind even when accessing your finances while connected to a public Wi-Fi network.
ExpressVPN's impeccable speeds and ability to easily bypass geo-blocks makes it a great choice if you're looking for a VPN that can stream Netflix. Their servers can reliably access any streaming site like Hulu, Amazon Prime, BBC iPlayer, and Netflix in a heartbeat and allow you to stream your favorite shows and movies whenever you want.
ExpressVPN is compatible with all major platforms such as Mac, Windows, iOS, Android, Linux, and even some routers. You can connect up to five devices at once with ExpessVPN making sure you're protected on all fronts. ExpressVPN servers are so advanced they can even sneak past the Great Firewall of China with little hassle.
If you're still unsure about their service, ExpressVPN offers all users a 30-day money-back guarantee, allowing you to test them out for yourself before committing to a subscription.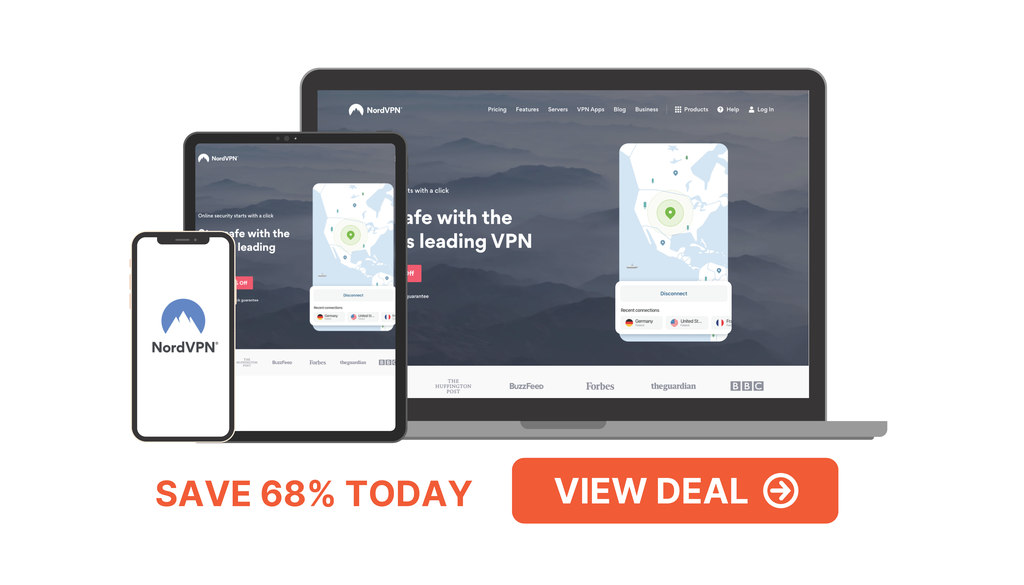 5,000+ servers in over 60 countries
Military-grade encryption
SmartPlay
24/7 customer service
When looking for a premium quality service, it's hard to go past NordVPN. They provide you with only the best security, speeds, and privacy.
You'll be able to securely browse the web with military-grade security, with 256-bit AES encryption, a kill switch, double VPN tunneling, IP/DNS leak protection, CyberSec, and a zero logs policy. They'll ensure your personal information is always hidden from hackers, cybercriminals, government agencies, and ISPs.
NordVPN is also available on a wide variety of devices with dedicated applications for Windows, Mac, iOS, Android, and Linux. Their installation process is straightforward, and their apps are easily navigated which is perfect for anyone unfamiliar with VPNs. NordVPN will also protect up to six devices at once, allowing your entire family to stay safe while online.
Most VPNs struggle with bypassing geo-restrictions and unblocking popular streaming sites like Netflix, however, NordVPN thankfully isn't one of them. You'll be able to gain access to all your favorite shows and movies whenever you want with this VPN. NordVPN also has servers, known as obfuscated servers, which are specifically designed to sneak past the strict firewalls put in place by countries like Russia, China, and Iran, where internet censorship laws are robust.
We think NordVPN is one of the best services in today's market, but don't take our word for it. You can try out their service completely risk-free and cash in on their 30-day money-back guarantee if you don't feel they're the right fit for you.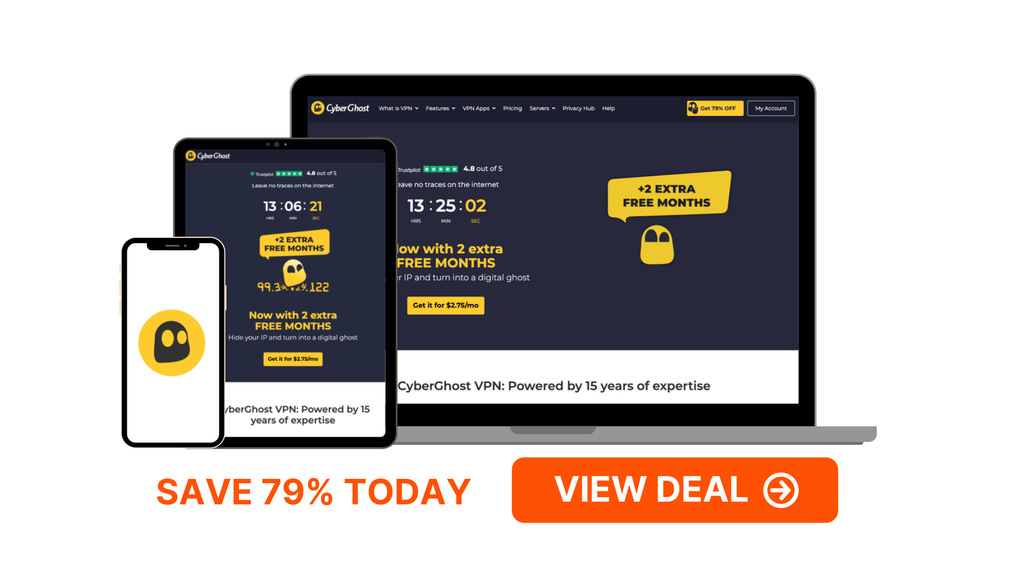 3,500 servers in over 55 countries
Unlimited bandwidth
24/7 customer service
Protect up to seven devices at once
CyberGhost VPN is a brilliant option if you're looking for a premium quality VPN on a budget as pricing is affordable.
CyberGhost, like any quality service, will provide you with impeccable security and you'll have access to features like 256-bit AES encryption, IP/DNS leak protection, OpenVPN, L2TP and IPSec protocols, an automatic kill switch, and a zero logs policy. CyberGhost is genuinely dedicated to protecting your personal information from prying and giving you complete anonymity while browsing the web.
While we're impressed with the high level of security and privacy CyberGhost can provide, our favorite feature is their round the clock customer service. No matter how little your issue, CyberGhost's tech team is there to walk you through it and give you helpful advice 24/7.
With CyberGhost, you'll have no trouble accessing streaming sites like Netflix to watch your tv shows and movies whenever you desire. Their extensive range of worldwide servers ensures you can always bypass the geo-restrictions these sites have in place. That paired with their fast speeds will make your streaming experience enjoyable and without buffering or loading screens.
This VPN is compatible with Mac, Windows, Android, iOS, and Linux devices and will allow you to connect up to seven devices at once. CyberGhost also offers users a generous 45-day money-back guarantee to test out their service and decide for yourself if they're right for your needs.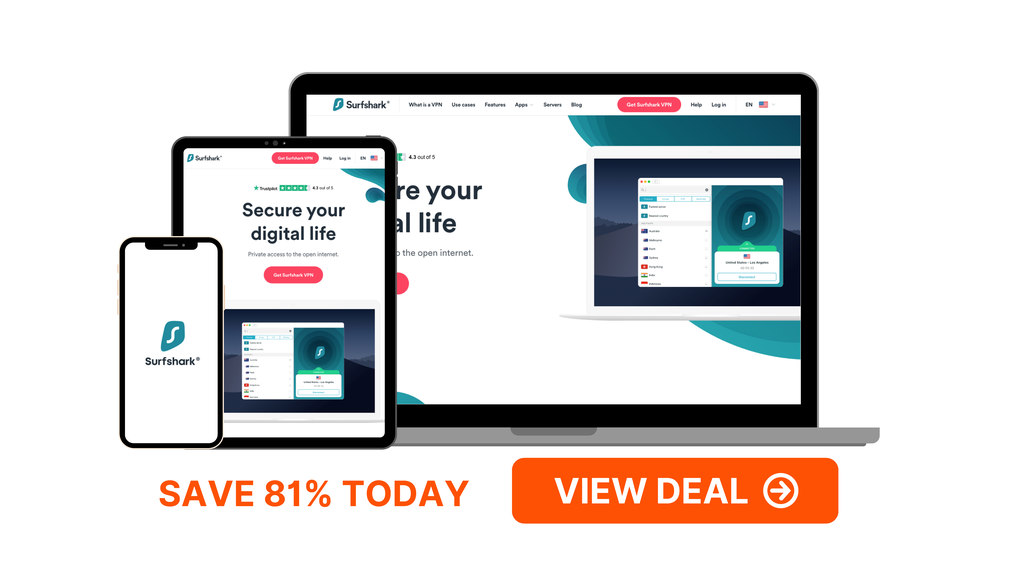 Over 800 servers in 50 countries
Unlimited simultaneous devices
Built-in adblocker
Independently audited
SurfShark VPN is the latest front-runner when it comes to premium VPN services. Despite being a newer service, they have stood up to their competitors and shown us what a great VPN can do.
Surfshark offers some unique features from their MultiHop mode, which allows you to send your traffic through multiple countries for an added layer of security, to CleanWeb, which is a built-in adblocking service, designed to protect you from any unwanted ads or malware. In Camouflage mode, you'll even be able to hide the fact that you're using a VPN from your ISP, which we find extraordinary.
We also love their Whitelister feature, as it allows you to list a few sites or apps that can bypass the VPN. If internet freedom is your real goal, you'll be pleased to know that SurfShark shares this view and you can satisfy your needs with their NoBoarders mode.
When it comes to security Surfshark doesn't lack, and they will provide you with industry-leading AES-256-GCM encryption, IP/DNS leak protection, secure IKEv2/IPsec as a default protocol, OpenVPN protocol, a kill switch, and a robust no logs policy you can trust.
Surfshark is one of the only premium quality VPNs that allows you to protect an unlimited number of devices simultaneously. They also have apps on Windows, Mac, iOS, Android, Chrome, Firefox, Linux, and FireTV.
Servers can still give you reliable access to geo-blocked sites like Netflix and Hulu. If you don't believe us, we encourage you to take full advantage of their 30-day money-back guarantee.
Conclusion
In the end, if you feel like PrivateVPN isn't the right service for you, there are plenty of other options.
No matter what your desires premium services like ExpressVPN, NordVPN, CyberGhost, and SurfShark will have you covered.
Personally, we'd have to
recommend NordVPN
as our top choice for they are a great all-rounder VPN.
With NordVPN, you know you'll be receiving nothing but the best security, privacy, and protection.