The 100 Biggest Technology Fails Since 2011

Last Updated by Valentine Milner on November 21, 2018
With the announcement by Google they are finally shelving Google Plus, their failed attempt at competing with Facebook, it got us to thinking about some of the other major tech fails over the past few years.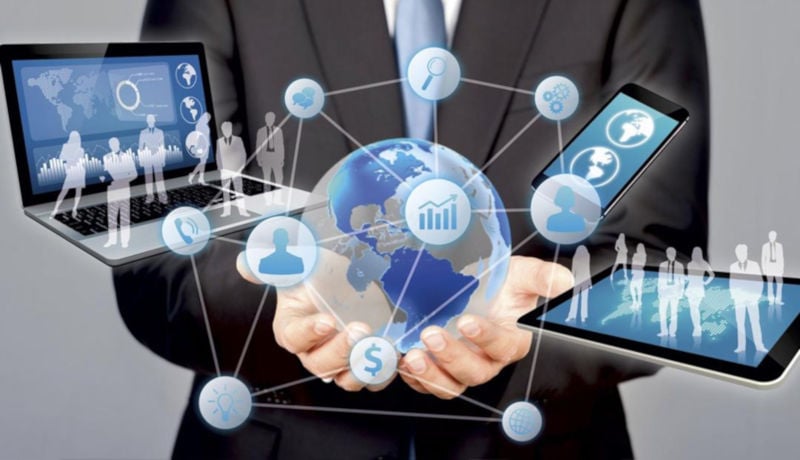 Yes,
we have seen certain products, companies and technologies that have 'dramatically' flamed out
.
Here, we will show you all the great technological burnouts in history in their order of 'uselessness.' Take a look!
Biggest Smartphone Disappointments So Far!
Smartphones have become one of the most popular gadgets in the world today. We love using them because of the tremendous amount of features they provide. Sadly, they've become a 'hot-bed' for the largest technological failures in the last decade. Below are some of the serious cases that we've found:
1
Windows Phone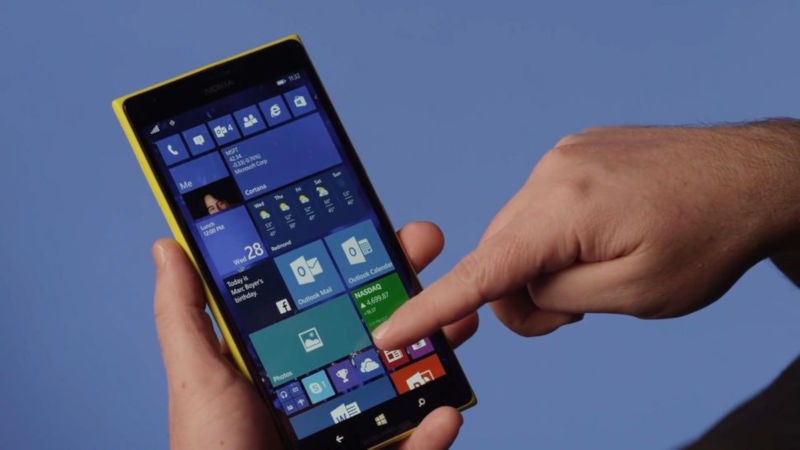 Microsoft's Windows 10 mobile or windows phone was able to 'survive' for a good number of years before it was eventually taken off the market in 2017. While the Windows mobile platform was a good idea, and some Lumia handsets worked pretty well,
the company struggled to drag mobile users away from iOS and the ever-popular Android.
Furthermore, little to no support from mobile app developers and the consistent lack of exciting features made sure that the mobile industry market was an area that Microsoft was not going to conquer. That's why in July, 3 years after the introduction of Windows 8, the company finally dropped its support for their windows phone version.
2
Blackberry Storm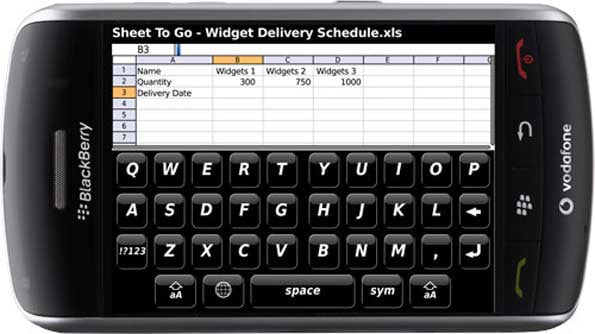 After the arrival of the iPhone, the smartphone industry leader at the time, Blackberry, dismissed the notion or idea of using touchscreen phones. Why? Well, they claimed that users will always want to use keyboards. So, when people started getting iPhones and Android devices,
Blackberry introduced a phone which had both a touchscreen and keyboard
. They called it the Blackberry Storm.
However, despite such an intriguing title, this rather odd mechanism failed immensely. The company had to replace almost 1 million sold devices incurring losses amounting to at least 500 million dollars. Its market share kept on decreasing later, and finally, it stopped making these phones!
3
Amazons Fire Phone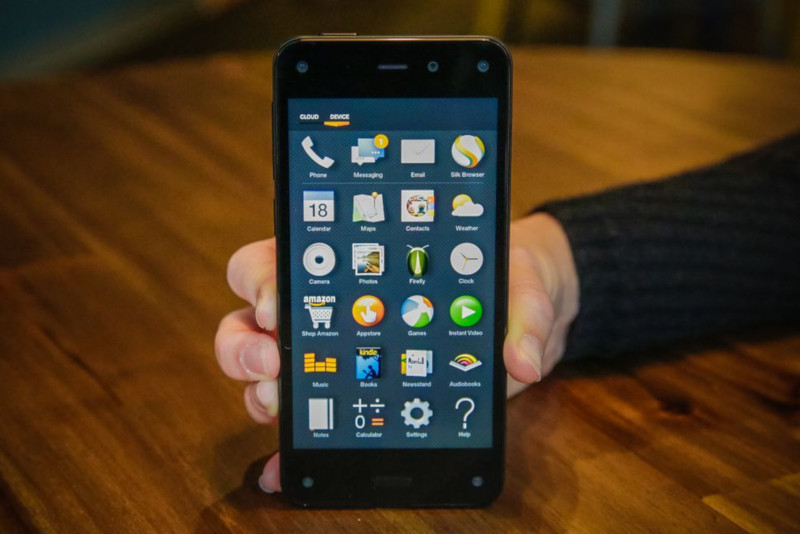 After success in its Kindle Fire tablets, Amazon thought it could replicate such growth by introducing the Fire Phone. However,
just like the Windows phone, it failed to impress mobile users who were already satisfied in using the Android and iPhone models
. It tried to solve this by slashing its prices, but this too didn't work. Eventually, they abandoned these devices in 2015, after a series of losses.
4
Samsung's Galaxy Note 7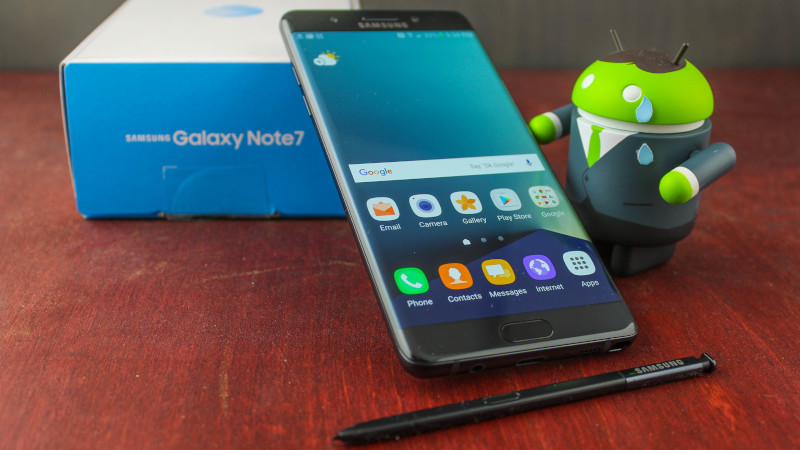 When it comes to Smartphones, here is arguably the most severe technological failure that we've seen in the recent past. They were well-received at first, but
they started exploding because of faulty batteries.
Samsung had to recall millions of these devices and later canceled the entire flagship program. However, despite this huge setback, the initial demand for the brand-new Galaxy S8 is quite robust showing that the brand wasn't 'hurt' by the S7 scandal.
Serious Operating System Failures
Over the past couple of years, we've used a host of operating systems. While some have helped us to complete work efficiently, others have disappointed us greatly. Here are the versions that were slow, sluggish, bloated and buggy.
5
Windows Vista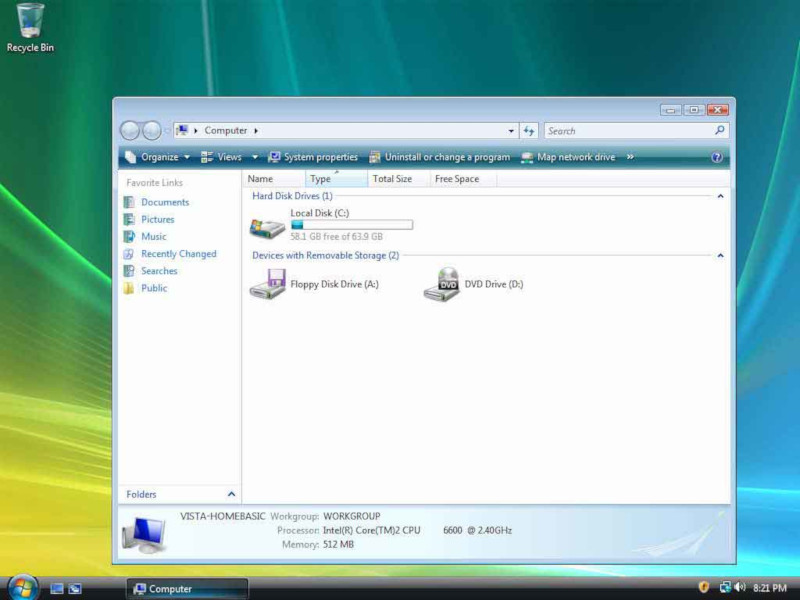 Here's the latest flop from Windows. Although it was the first operating system to implement the desktop user interface that windows currently uses, it's become extremely slow with several hardware compatibility problems. Such has forced many people to return to the safe Windows XP then Windows 7 (once it was introduced).
6
Windows ME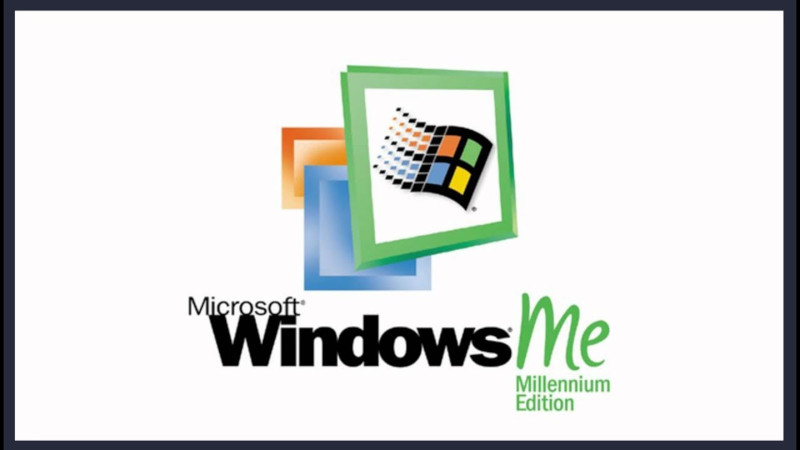 After the release of
Windows 2000, Microsoft felt the need to release the Windows ME version later that year
. Sadly, it
ended up being
unstable, slow and buggy.
The situation was so severe that the company only sold it for one year before it finally 'pulled the plug.'
7
JavaOS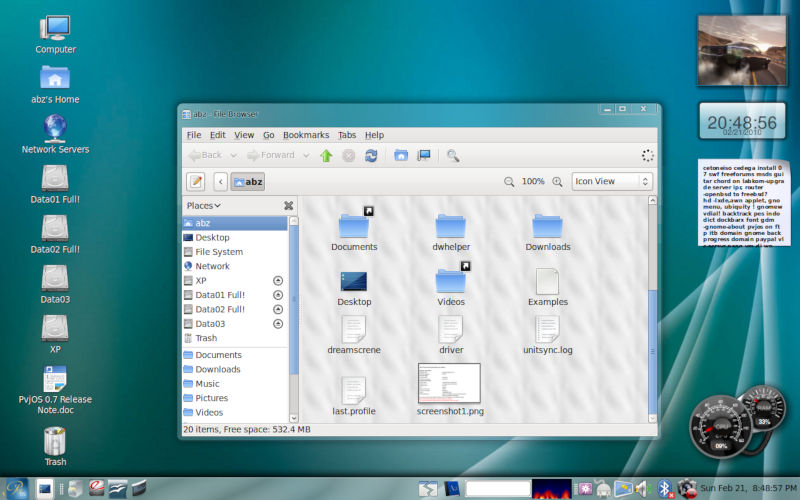 IBM and Sun teamed up to make the Java operating system for embedded systems. From the onset, this was a terrible idea. Among the many faults of this OS
, its language was sluggish and eventually, it was terminated after only three years.
Despite this, open-source developers continued with its development, releasing Java-based operating systems like JX and Jnode.
Biggest Social Network Flops
A majority of people, especially those living under the age of 35, love using social networks. Whether it's Twitter, Facebook, or Snapchat, it's become evident that we can no longer do without them. However, for one reason or another, some have failed to grab onto, or retain, enough users to make it viable long term.
8
MySpace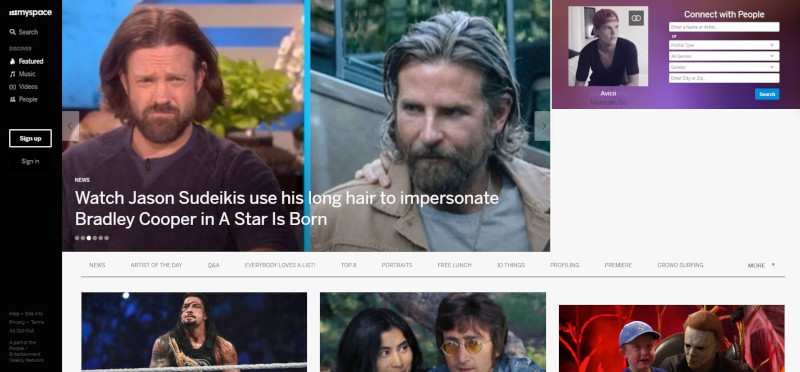 From 2005 through 2008 Myspace was the most social networking site in the world. There were several factors that led to the collapse of MySpace – most notably the rise of Facebook as the king of social networking.
MySpace attempted a comeback in 2010 but it was too little too late for this once great social network. The company had failed to grow with their core users, and the site quickly looked dated and just didn't have the same features, friends, and ease of use that Facebook offered.
9
Google Plus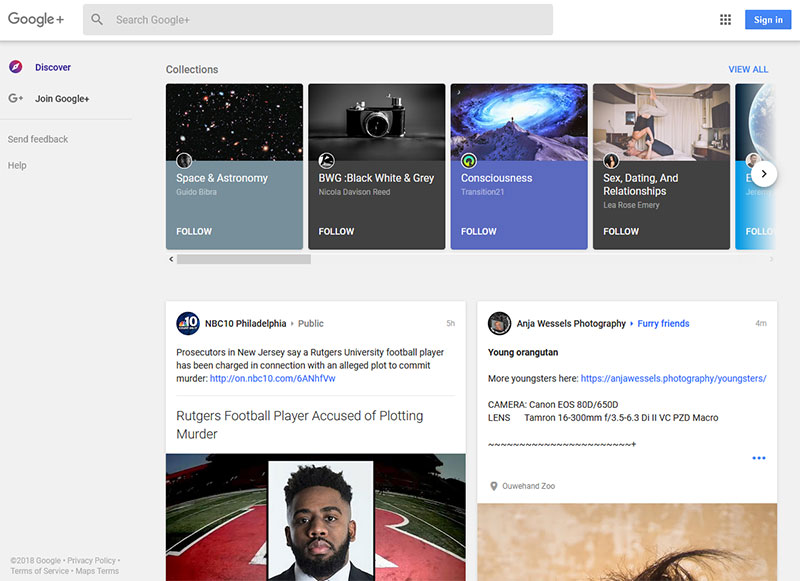 For years Google tried to create a social network to rival Facebook. Enter Google +, a messaging service that was meant to provide competition for Facebook let the whole world down tremendously.
First, it failed mainly because people couldn't stop using their favorite social media sites. Besides, although it was a better version of Facebook users kept being added into events just because they mentioned a particular topic. This was quite annoying and disturbing to people who were already used to using other 'simpler' social media websites.
Most Famous Smart Device Failures
The so called 'smart' machines are meant to make our lives easier. Most are developed to help us get things done quickly and efficiently. However, while some have been quite impressive, we have seen other promising devices that never reached the heights of expectations. These include:
10
HD DVDs

In 2002, NEC and Toshiba came up with
the HD DVD as the improved high-capacity model of DVDs.
The only problem was that at the same time,
Sony in partnership with other top electronic companies came up with Blu-Ray. These devices became vast competitors of HD DVDs.
Sony already had its movie studios and a wide range of media partnerships. Therefore, it was able to convince other leading studios to create their movies in Blu-Ray. By 2008, companies had already withdrawn their support for HD DVDs, and Toshiba sank incurred more than 1 billion dollars in losses.
11
Google Glass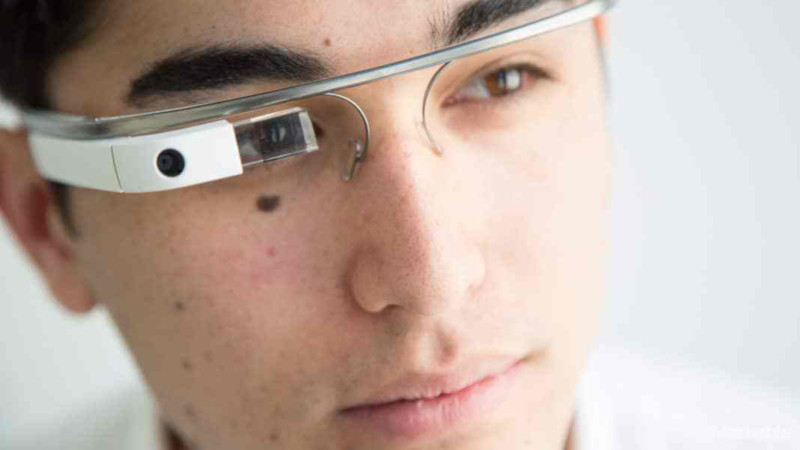 In 2013, Google introduced Glass through the limited 'Explorer' program. The following year, the company went on to offer the reality device to members of the public. Although its initial price was high, Google had the plans of lowering it for commercial launch.
A majority of technology enthusiasts termed it as the next big thing in the computing platform. Unfortunately, Google had not considered the different privacy implications of 'installing' cameras on the faces of its users.
Companies banned this technology from all their establishments, while other consumers didn't love it's somewhat awkward appearance and high cost. Google eventually terminated Glass back in 2015, but has promised to bring another next generation version in the future!
Apple Tech Failures That Shocked the World
12
Apple 111
This computer was so bad that Apple had to replace all 14,000 of them after consumers kept complaining about its performance.
13
Apple Lisa
The company introduced Apple Lisa to replace the faulty Apple 111, but it was too costly at a time when Macintosh and IBM based PCs were more affordable.
14
Apple Newton
Here's an Apple device that was quite promising, but its faulty features together with its inflated prices made it rather unpopular with the public.
15
Pippin
This computer or gaming console came at a time when Apple was going through the most severe financial and creative periods. It was unaffordable and problematic despite having some of the most innovative features.
16
Copland
Copland's development was quite erratic, its backward compatibility didn't quite work out, and its early tests were just buggy.
17
Apple USB Mouse
Although this device was quite stylish, it was hard to grip, it had a vague button, and no one knew the direction it pointed.
18
Power Mac G4 Cube
Here's another Apple product that was just too costly for consumers to buy plus it came with huge quality control issues.
19
iPod Hi-Fi
This is another product that showed a lot of promise but instead, failed to meet the expectations of the public. Muddy frequencies, critical missing features like a built-in radio and high prices led to its discontinuation only a year and a half after its initial launch.
20
Apple TV
While many people have their different opinion about Apple TVs, one thing that's clear is that its limited disk space (only 40GB) and a high price tag doesn't fare too well with consumers.
21
iCloud
This cloud service had severe challenges when its user's private photos were all leaked online.
2017's Biggest Technology Fails
22
Fake News from Twitter
Struggling to keep up with other social media websites, Twitter has been on the receiving end for spreading news filled with hate using President Trump's twitter account which is worth 2billion dollars in market value.
23
Juicero
This technology by Doug Evans was potentially impressive, but it only squeezed fruits to make juice something that could quickly be done manually.
24
KnightscopeK5
This robot was designed to discourage wrongdoers with its wide-range of cameras, but people were not comfortable with sharing the public space with these 300 pound cones of security.
25
Seeso Can't Compete
NBCUniversal attempt at joining the cord cutting digital streaming revolution with over 2,000 hours of new and archived comedies never really caught on. Despite the millions of dollars invested, and $4.00 a month subscription plan, Seeso was shut down less than two years after it launched.
26
Facebook's Oculus Rift VR
The Oculus Rift was introduced with great fanfare, but hasn't been able to live up the hype. It doesn't compare well to the other VR headsets in the same price range and sales have been dismal. Despite this, Facebook's CEO is still hopeful it will turn around in the coming years
27
Google Tango
This software failed because it was overly ambitious plus the fierce competition it got from Apple's ARKit technology.
28
Snapchat Spectacles
Although they were one of the hottest things in the tech industry, they failed because you couldn't share direct posts from your glasses. They were also too costly!
29
GameStopped
A forward thinking idea that was meant to revolutionize the gaming industry ended up being shelved because of power limitations.
30
Wireless Pixel Bud Earphones
These devices were not comfortable, and the sound quality was quite poor.
31
LeEco
This company was set to take on the most famous in Tech like Netflix, but administration challenges led to its closure with its remaining businesses trying to rebrand themselves.
32
Essential Phone
This device started well but a lot of delays including an incident where it released user information belonging to 70 customers, created a path to its eventual collapse.

2016 Major Tech Fails
Other than the exploding Samsung Galaxy Note 7, 2016 saw other severe failures in technology. These include:
33
Samsung's Washer Recall
Just like the Galaxy Note 7, the Washer also had a lot of design flaws like vibrations that led to them falling apart causing a considerable risk to their users.
34
Virgin Media Complete Internet Failure
Total internet blackout faced Virgin Media Internet users during the festive period in 2016 especially those based in the south western parts of London.
35
Amazon Warehouse
Although Amazon makes our work more accessible by delivering products straight to us in record time, the cost of annual spending was quite high in 2016 mainly because they spend almost 250 million dollars to pay for the 'Grand Tour,' a car show hosted by former the Top Gear presenters.
36
Data sharing by WhatsApp and Facebook Fiasco
To deliver more relevant ads, WhatsApp announced that it had teamed up with Facebook to share user data, something which Facebook later denied causing massive problems with the European Union and ICO. WhatsApp has since been bought by Facebook for 19 billion dollars.
37
The GroPro Karma Drone
Two months after it was first launched, GoPro had to recall this drone as many of them lost power shortly after taking off.
38
Equifax Data Breach
The one company that should invest heavily in cyber security is a credit reporting agency. Instead after failing to repair a leak on their websites, hackers had access to names, birth dates, address, and social security numbers for 145 millions users.
39
The Double Hack of Yahoo!
Shockingly, from 2014-2016, Yahoo! had been hacked several times compromising the personal details of over 200 million users. Some of the data was found to have been sold by the hackers on Dark Web.
40
Microsoft Windows 10 Updates
From 2016, Microsoft started forcing updates using sneaky tactics something that made many people furious as they often spoilt computers or rendered them useless.
41
Lack of Headphone Jacks in Apple's iPhone 7
No one knows why Apple chose to launch a device with no headphone jack but what's clear is the low sales it got from introducing such devices.
42
Gawker
The Gawker blog collapsed mainly because of a leaked sex tape plus other legal disputes and controversies.
Serious Technological Failures in 2015
Now, here are the top tech menaces that hit humanity back in 2015. We found some of them quite had to believe.
43
Hoverboards
This device was one of the hottest gift items in 2015, but sadly, its exploding lithium batteries, saw it go up in flames.
44
Theranos
This piece of tech made it easier to conduct blood tests by only taking a few drops of your blood, but after facing too many questions on the accuracy of its tests, the company withdrew this device.
45
Coal Power
Coal is a technological innovation that goes back to the late 19th century. However, in 2015, it faced massive pressure for its carbon emissions which cause catastrophic climatic changes.
46
Gene-Edited Human Embryos
Chinese scientists tried to create human embryos using CRISPR a gene-editing method, but poor scientific knowledge on the issue and the fact that no one should play 'God' saw it receive huge public criticisms.
47
Yahoo's Poor Technological Innovations
We've already seen how Yahoo hurt its users in 2016, but a year before that, it introduced messaging apps filled with flaws and investors had to call for tons of fixes.
48
Collection of Phone Records by The NSA
Whether you were suspected of being a criminal or not, the NSA grabbed and stored your mobile phone records in an effort of solving crime, but this was just flatly illegal.

Most Significant Tech Flaws and Failures in 2014
2014 was another year filled with tech disappointments. Let us go through some of them!
49
The EEG Exoskeleton
The challenge here was that the brain signals were supposed to be taken by an EEG cap. However, those signals were not strong enough to drive any exoskeleton.
50
Heartbleed
This was a bug that affected routers which websites used to protect their customer's personal information. It went on to steal over 4.5 million patient records from one of the top hospital networks.
51
Aereo
Aereo seemed like a brilliant idea, for $12 a month you could stream TV shows from the major US networks straight to your phone or tablet or get them on demand. Unfortunately, the networks felt this was a violation of their copyright and the US Supreme Court agreed.
52
STAP Cells
A team from Harvard University and Japan claimed it could transform cells into stem cells by bathing them in acid, but it turned out to be false.
53
Microsoft's Fitness Gadget
Although it was initially meant to keep your fitness in check, this device was filled with tones of design flaws like mediocre battery life and buggy pairing.
54
Sapphire iPhone Screens
iPhone hired GT advanced technologies to create Sapphire iPhone6 screens which would offer better endurance, but the 1 billion dollar project fell through as the company was unable to meet the required timeframes.
55
Jelly
This was an app that was meant to use locations, interactive maps, photos, and people to give answers to different questions but sadly, it didn't catch on and was later transformed into something else.
56
Uber's Rough Start
While the ride sharing company is performing well now, back in the 2014 the future of this company was bleak at best. The issues included assaults by the drivers, ordering rides from their competitors only to cancel it, and threatening the executives of their biggest rivals.
57
Silicon Valley Racist and Gender biased Tech Companies
A place that consists of significant tech industries like Facebook, Twitter and Google only hired white and male workers with only a small majority of people comprised of black and Hispanic employees.
Shocking Tech Flops in 2013
Do you want know the technologies which flopped considerably in 2013? Well, here are our picks for the major technological failures back then.
58
Healthcare.gov
This technological innovation showed complete lack of foresight by not giving the public the means of evaluating their different healthcare insurance options. Eventually, it became quite unpopular with the public.
59
Facebook's Phone Fail
HTC's first smartphone started as one of the most intriguing concepts but ended up being an undeniable disaster mainly because of heated competition in the mobile industry.
60
Death of RSS Feeds
The growth of Facebook and Twitter saw Google kill its Reader service in July 2013, but this didn't go too well with its users.
61
Snowden
Edward Snowden released thousands of National Security Agency information to the Washington Post and Guardian showing how US-based technological agencies illegally collected private user data.
62
The Surface RT from Microsoft
The company introduced this technical idea to improve its troubled PC/tablet hybrid but had to take a 1 billion write-off to cover its unsold inventories. The innovation didn't go as they expected.
63
The Galaxy S4 launch
Molly Wood called the commencement of this device as 'Shockingly sexist and tone-deaf' because of its offensive typecasting and lame sketches. Although it had favorable sales, it destroyed the company's overall goodwill.
64
Yahoo Mail
Users of this messaging service were not happy when its inboxes all of a sudden showed up looking like those of Gmail while some emails mysteriously would disappear.
65
iPhone 7
Although iPhone 7 had some amazing features and its appearance was even more appealing, it was filled with crashes, lags and glitches.
66
Sabre
This travel booking online system caused many flight delays and cancellations for almost millions of passengers and to make matters worse, it was during the holiday season.
67
Walmart Glitches
When shoppers of Walmart in October saw computer equipment worth 500 dollars being sold at 8.99 dollars, they decided to buy as many as they could. However, this was just an online computer glitch.

Worst Performing Technological Devices and Innovations in 2012
While some thought that the world would come to an end in 2012, the tech industry saw some of the most severe failures in technology. These include:
68
Apple Maps
This app looked pretty awesome, but many of its users found that the app wasn't efficient, for example, sometimes the Washington Monument appeared as if it was submerged in water bodies.
69
Facebook's IPO
The company's stock release was hugely hyped, but by September 2012 it had 'shrunk' below 18 dollars.
70
Airtime
Even though it was created by the people who helped in the development of Facebook, this Web Chat tool kept on crashing from time to time.
71
Online Coupons
Inbox fatigue, useless offers and poor return on investments were some of the key reasons which saw this promising tech innovation incur a lot of losses. It even had to lay off almost 400 of its employees.
72
Nexus Q
This was another fantastic idea from Google which again failed to impress the public who didn't know what it was all about.
73
Effects of the Stop Online Piracy Act
This law was sponsored by members of Congress who wanted to stop Online Piracy by shutting down websites which illegally sold movies and music as well as other user content making sites like Facebook, Reddit, and Google shut down their activities in January 2012 in a bid to oppose this move.
74
Social Discovery Applications
These apps were meant to bring people with similar interests together but many users especially women found them to be slightly creepy.
75
Color
This application was created to help people share photos with those around them, but its users failed to find anyone for whom they could share with.
76
Zynga
The creator of many social games announced that it would be laying off almost 5% of its employees in 2012 and it later shut down its studios in Boston, England, and Japan.

15 Huge Tech Disappointments in 2011
Our 2011 technological devices flops is filled with products and features between November 2010 and December 2011. Take a look!
77
The Daily
Here's another innovation that suffered from its hype. It's an iPad-only paper that was supposed to be the future of tech but sadly, this never happened.
78
The Gmail iPhone Mobile App
Google released a crappy app that was too buggy and eventually, it had to pull the plug.
79
The Motorola Atrix Laptop
Considered too 'hot' for its age, this Android Phone was designed to power laptops, but it flopped tremendously.
80
The Palm Veer
This touchpad phone called Veer was too small something which many mobile enthusiasts don't love.
81
Facebook Deals
Facebook thought it could join LivingSocial and Groupon in its tech deals but later pulled the plug after a series of terrible sales.
82
Jawbone Up
A gadget that could give you your entire health status sounds pretty exciting, right? Well, the only flaw is that it was quite fragile and could break easily.
83
Google Chromebooks
A web-based and lightweight application was quite overpriced and inefficient.
84
Twitter's #dickbar
Twitter tried to force crappy topics down the throats of its users through the #dickbar, something that was not well received. It later gave up on it quickly!
85
Facebook Email
This didn't do much of what it was created to do. It neither marginalized emails nor did it transform the messaging service. Since then, we've not seen or heard much from it.
86
The Motorola Xoom
This is another failed tablet which didn't sell well even after huge hype and expectations from both Motorola and Google.
87
HP's TouchPad
Interestingly, this device was only in the market for seven weeks before HP later killed it.
88
Netflix's Qwikster
When Netflix decided to offer DVD services through Qwikster, the idea was highly ridiculed and eventually, the company abandoned the idea.
89
The BlackBerry PlayBook
This was arguably the biggest flop in 2011 as it just couldn't compete with Amazon, Android or Apple.

Failed VPNs That You Should Avoid!
We'll close our list by looking at some faulty VPNs. They are meant to mask your privacy so that you may access restricted sites by hiding or changing your IP address. They should also keep your online activities private, but sadly, some of them have significantly been failing in their roles. They are:
90
Hola
This VPN turned the PCs of most of its users into what we call exit nodes and sold the bandwidth to third-party entities.
91
HotSpot Shield
The software intercepted then redirected traffic to partner sites, a good example being advertising companies.
92
Facebook Onavo VPN
This software collects your traffic data to boost products and services from Facebook as well as to create better user experiences.
93
The Free VPN from Opera
This is not a 'normal' VPN it's a web proxy which collects data and makes it available to third parties.
94
VPNSecure
DNS leaks and IP leaks are things that are not new with VPN secure. So, if you want total online privacy, then you should keep away from this software.
95
Zenmate
After carrying out extensive tests, we found this VPN to suffer from IP leaks plus it responded slowly to such findings.
96
SuperVPN
This is arguably the most affected VPN by Malware that we've come across. In fact, we found at least 13 cases of malware like Trojans.
97
Betternet
This VPN's code contains 14 different third-party tracking libraries, and it even states in its terms and conditions that it has the right to sell all or any of its user's logging information.
98
HatVPN
This software has close to 10 malware something which many users fail to discover until it's too late.
99
The One Click VPN
This is the last faulty technological innovation in our long list it hardly encrypts user traffic and also has a lot of viruses. Yes, it's nothing short of being an awful security tool.
100
Cross VPN
This VPN had 11 cases of malware found within its coding system, specificallya large number of Trojans.
Conclusion
Here are the technological devices and software that you should be wary of as they'll most certainly disappoint you in the end. While some have gradually improved their services, they are still somewhat unreliable and inefficient.
Now, if you've come across any of them, then we apologize for the pain you had to go through. Hopefully, the years to come promise to bring innovations that are acceptable to the public for their high performance, durability, and effectiveness.