How to Watch YouTube Premium from Anywhere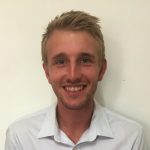 Last Updated by Benjamin Walsh on March 12, 2020
YouTube Premium has all the perks and benefits that came with the former service, with a few more features sprinkled on top.
With premium, you get to watch exclusive content, including YouTube Originals, as well as gaining the freedom to use YouTube without having to sit through countless ads, for both video and music.
YouTube Premium's reach is gradually expanding, but unfortunately, it's not available everywhere.
Take a look at the locations that are covered here
If you're currently traveling or live outside of the appropriate regions, you won't be able to use YouTube Premium, unless you use a VPN.
In this article, we'll show you what's available on the service, how it differs from YouTube TV, how a VPN can help you access this paid service. We'll all summarize which VPN you should choose.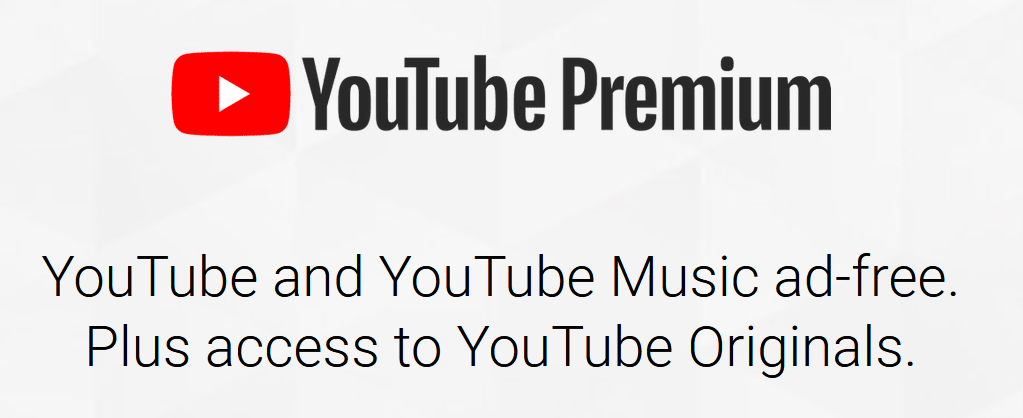 Three Steps to Watching YouTube Premium from Anywhere
Get a VPN. ExpressVPN is our top choice because of the easy to use apps, fast speeds, and ability to bypass the toughest geo restrictions.
Connect with a server in a country that has access to YouTube Premium.

Create an account or log in to your current account and start streaming.
Why You Need a VPN to Access YouTube Premium
While YouTube Premium is available in over 30 countries, there are many places the service is blocked. A VPN can assign you an IP address in a remote location, making it appear as if you're in an alternate location.
With your new IP address, you should be able to bypass any geo-blocks that are used by YouTube Premium and stream the shows and movies that you want.
Choosing the Best VPN for YouTube Premium
There are a few factors that you need to consider before purchasing a VPN.
It has to be able to bypass detection by VPN blockers.
While most VPNs will impair the connection speed on your devices, you'll want a VPN that doesn't limit speeds.
No data limits. Usually a problem with free VPNs; they have either a daily or monthly data limit, making it nearly impossible to watch an entire episode.
1
ExpressVPN – Best VPN for streaming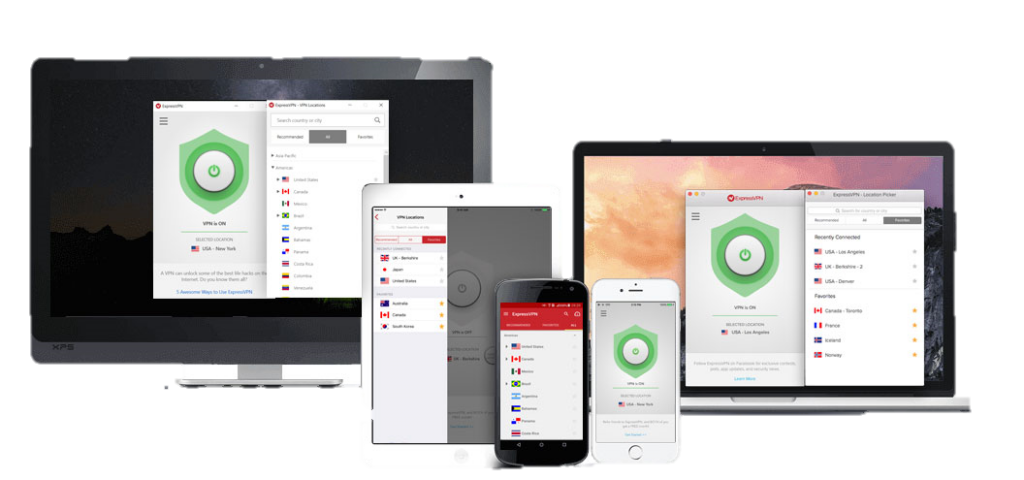 Excellent performance and fast speeds, ideal for streaming YouTube Premium

3,000+ servers in 160 locations, spanning 94 countries

Servers in YouTube Premium countries

30-day money-back guarantee
Known across the globe as one of the best VPNs in the world, ExpressVPN boasts a wide range of servers and unmatched speeds over long and short distances.
Using Express VPN, you can
watch all the YouTube Premium content you want without it feeling like you're even using a VPN
.
You could connect to the US, the UK, Argentina, South Korea, India, South Africa, and many more available locations. Choose the server you want and click connect.
A monthly subscription to will cost $12.95 per month, but you can save money by choosing the 12-month option which works out at $8.32 per month. If you're not happy with ExpressVPN's service or you want to cancel, there is a 30-day-money-back guarantee.
Watch YouTube Premium with ExpressVPN
2
NordVPN – Smart Play technology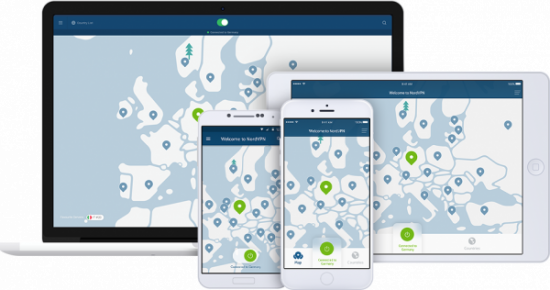 SmartPlay technology; optimized servers for streaming

5,000+ servers in 60 countries

Servers in YouTube Premium available countries

30-day money-back guarantee
NordVPN offers excellent performance but also enhances your experience through SmartPlay technology. With this intuitive technology, NordVPN's servers are optimized for streaming.
You won't have to worry about experiencing interruptions or buffering when watching YouTube Premium. Additionally, you can
connect up to six devices at the same time,
so your family and friends can watch too.
With 60 countries on the list, you can connect to a magnitude of YouTube available locations. Using NordVPN means you'll never have any issues finding a strong connection.
NordVPN costs $11.95 per month, but you have the option to select longer, more cost-effective plans. The cheapest option is the 3-year plan. This will save you a whopping 75% and will only cost $2.99 per month.
Watch YouTube Premium with NordVPN
3
CyberGhost VPN – Fast, reliable, and easy to use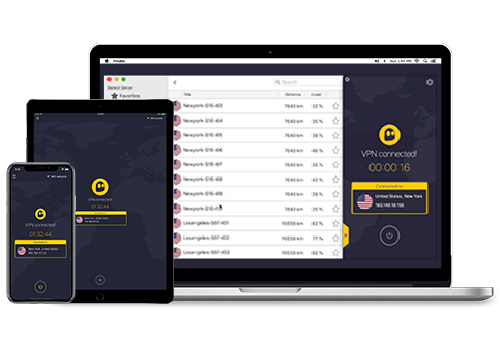 3,600+ servers globally in 60 countries

Works with YouTube Premium

Unlimited bandwidth

Easy-to-use interface with a dedicated streaming section
CyberGhost VPN enhances streaming through a dedicated section on the app. In this section, settings are optimized for streaming so they can provide you with a smooth viewing experience. You'll never experience interruptions through ISP throttling.
There are over 3,500 servers to choose from in 60 countries, so there's plenty of YouTube available countries. You can connect to Chile, Ireland, Japan, Norway, and more.
CyberGhost is the perfect VPN for those who are less interested in the technicalities and intricacies of a VPN and want to stream their favorite YouTube content, ad-free. The easy-to-use interface makes understanding and navigating the app a breeze, leaving more time for videos.
Watch YouTube Premium with CyberGhost
What You Get with YouTube Premium
YouTube Exclusive Content
You can watch exclusive YouTube content such as YouTube Original shows and movies from your favorite and beloved YouTubers, and that's only available on the paid membership.
You can watch series' like Vsauce's Mind Field, Scare PewDiePie, weird City, and the actioned packed Cobra Kai.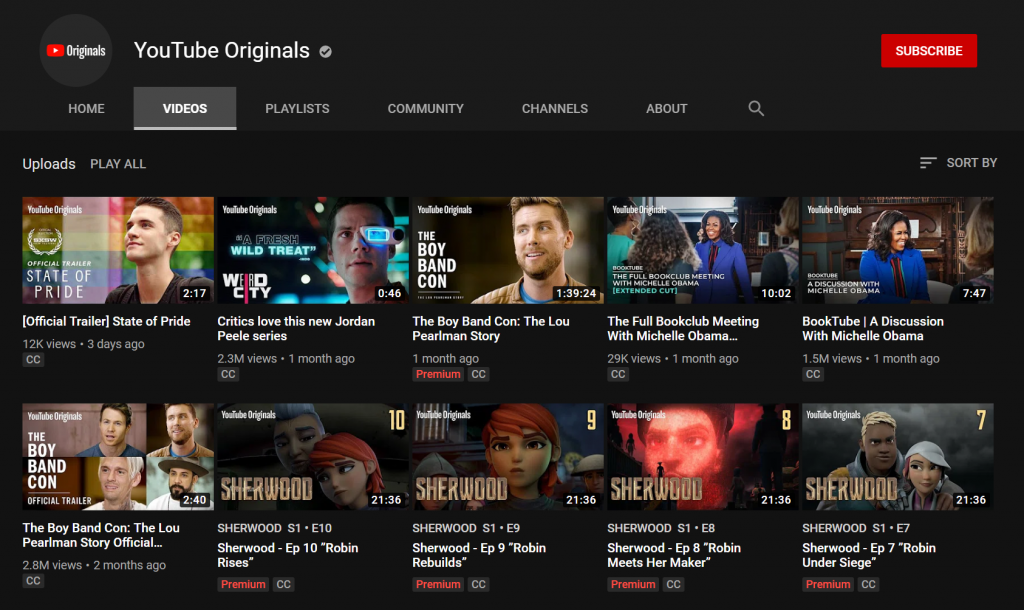 YouTube Music, Kids, and Gaming
As a competitor to Spotify and Apple Music, YouTube Music offers a vast library of artists, songs, and albums either on the website, or using their YouTube Music app. With this service, your music is ad-free, downloadable, and available to play in the background. This is something that has been requested by users for years.

With YouTube Kids app,
children can watch content to their little heart's content, without the fear of them clicking on something they shouldn't
.
Also, you get exclusive access to YouTube Gaming, which is a streaming site much like Twitch.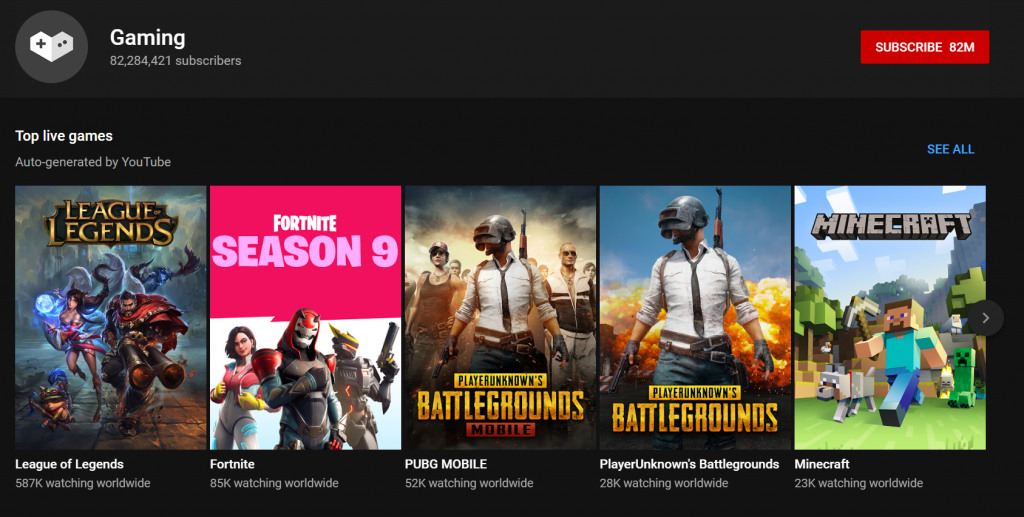 Ad-free, Downloadable Content
Once you sign up for YouTube Premium, everything on the site becomes entirely ad-free, so you don't need to waste precious minutes watching ad after ad when you could be watching your favorite content.
Furthermore, everything is downloadable. This includes YouTube videos, music, and Originals. This is perfect if you travel a lot, take the train, bus, or fly. Choose the things you want to download, and they'll be readily available for you to pick up and go.
Differences Between YouTube Premium and YouTube TV
When you're looking to sign up to YouTube Premium, make sure you don't accidentally subscribe to YouTube TV instead. They are two different things.
Where YouTube Premium provides you with a quality on-demand streaming service, YouTube TV aims to replace your TV service.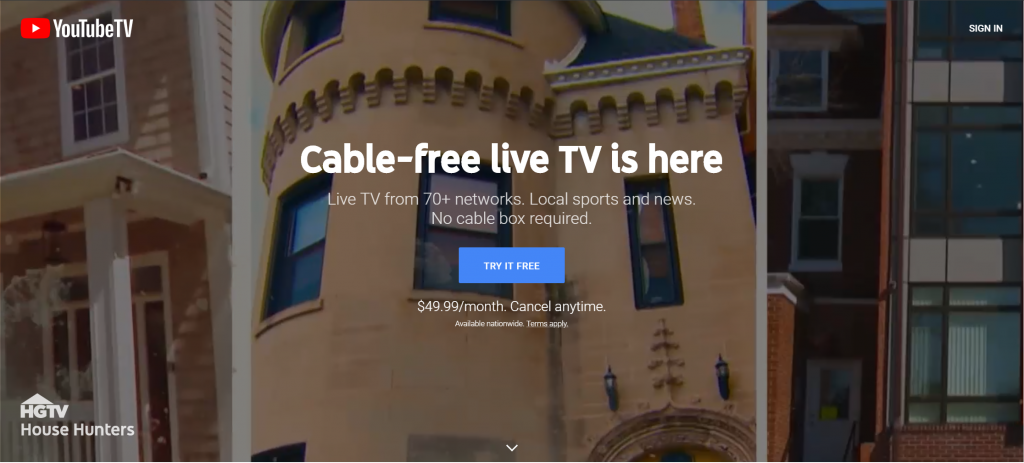 As a TV replacement service,
YouTube TV gives you access to broadcast networks, cable-TV channels, and live news
. With this service, you get the four major US broadcast networks including
ABC, CBS, NBC, and Fox
.
Furthermore, depending on your location, you'll be able to watch channels such as AMC, BBC America, The Disney Channel, ESPN, FX, Telemundo, Animal Planet, and more. There are also optional add-ons you can choose for a little extra.
YouTube TV prices start at $49.99 per month. With this, you get to use six accounts per household, and you can cancel your subscription at any time.
YouTube Premium is much cheaper at $11.99 per month with your first month free. There is the option to choose a family or student plan which can save money in the long run.
So if you're looking for an on-demand, streaming experience where you can watch your favorite YouTube content ad-free with an offline option, YouTube Premium is for you. However, if it's live TV from major broadcasters you want, you should subscribe to YouTube TV.
No matter which one of these VPNs you choose, we can guarantee you'll be able to watch YouTube Premium anywhere in the world without interruptions

.