The 4 Best VPNs in Saudi Arabia to Bypass Online Censorship

Last Updated by Thalia Oosthuizen on October 23, 2020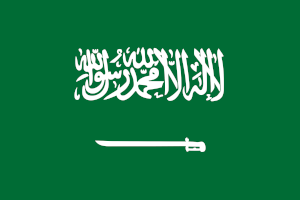 When looking at countries that have very
low Internet freedom, Saudi Arabia
is at the top of the list. Saudi Arabian citizens are subject to complete surveillance. Saudi Arabia has around
70% Internet penetration rates
, but social, political, and press content is blocked, and those found on restricted sites are
arrested
. With a massive number of websites being blocked and restricted for residents and visitors to the country, it's no wonder VPNs are number one in regard to Internet freedoms.
VPNs mask your location and encrypt your traffic, making it almost impossible for hackers, cyber-criminals, surveillance agencies, and governments to track what you are doing. When looking at the best VPNs for Saudi Arabia, there are a few key features that must be considered. Stability and the speed of a VPN is just the beginning of features to look for within a VPN. Having servers in a variety of locations, strong encryption, a no-logs policy, ease of use, and apps for major platforms are also vital features to consider when looking into investing in a VPN.
Only the best VPNs on the market are able to provide their users with safe, reliable, anonymous protection in the country. This is why you need to use one of the following 4 best VPNs in this article so that you are protected at all times.
Here Are The

Best VPNs

To Use For Saudi Arabia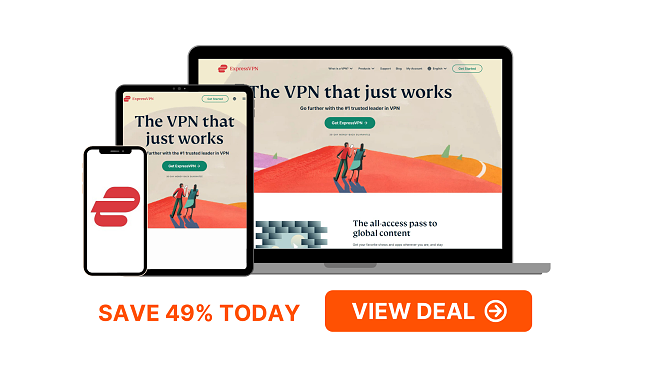 ExpressVPN is known as one of the safest, fastest, most secure VPNs available. This VPN offers excellent speeds and strong, firm privacy policies that keep you safe and anonymous online. While ExpressVPN is not the cheapest, it offers features that make it well worth the money. You can effortlessly access various sites and apps from Saudi Arabia without worrying that your traffic is being monitored.
ExpressVPN has over 2000 servers in more than 90 countries while offering unlimited bandwidth and data. The 256-bit encryption is very reliable, and you can use up to 5 devices simultaneously. With a 30-day money back guarantee, you can try ExpressVPN out risk-free?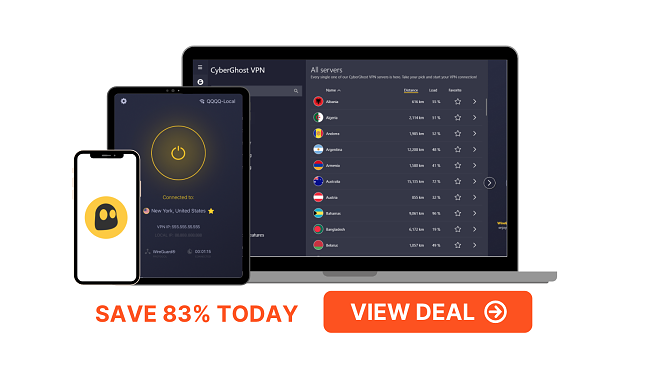 CyberGhost VPN is one of the most straightforward VPN software to use. CyberGhost has a strong 256-bit encryption that you can use with up to 7 devices at the same time on one account. With a strict no-logs policy your data is ensured safe, even when accessing content in Saudi Arabia. It has over 2200 servers in more than 60 countries, giving you far and wide coverage.
CyberGhost also accepts cryptocurrency payments; this also keeps your identity safe and anonymous. The connection speeds are super-fast with unlimited bandwidth, and it has a kill switch that protects you if your server should unexpectedly drop. CyberGhost offers a 30-day money back guarantee on all pricing plans as well as a free 7-day trial.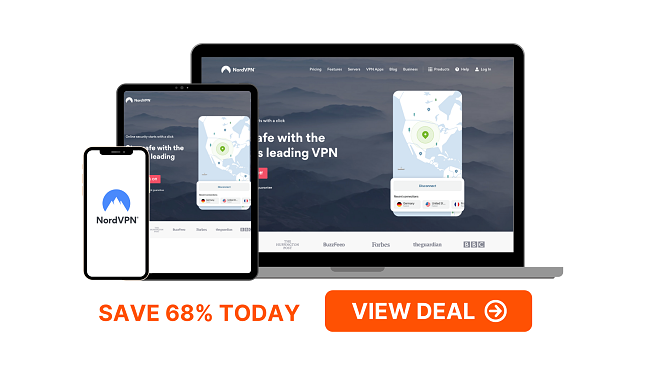 This VPN is a modern service that has all of the best security features. NordVPN is one of the best VPNs available on the market having over 4200 servers located in more than 60 countries. All these servers allow you to access almost any content you want easily, even when you are in Saudi Arabia.
NordVPN has exceptional double encryption that enables you to browse without being tracked or hacked. Also, this VPN has a strict no-logs policy, high connection speeds, and a friendly customer support team that responds to inquiries quickly. You can use NordVPN on up to 6 devices simultaneously. With all of their pricing packages having a 30-day money back guarantee, why wouldn't you want to try them out risk-free.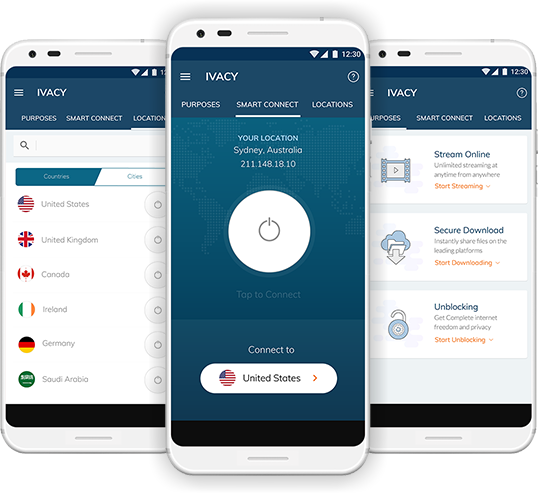 This Hong Kong-based VPN has more than 450 servers in 50 countries. This is a smaller network, but it is very secure. IvacyVPN has 5 different tunneling protocols as well as 256-bit encryption and the fantastic 'Stealth,' which protects your VPN connection from being detected. It also has a kill switch and divided tunneling.
IvacyVPN has reliable connections with no throttling and unlimited bandwidth. You can use up to 5 devices at the same time, and IvacyVPN has apps for all the major platforms as well as routers, Roku, and smart TVs. Plus, IvacyVPN has a 7-day money back guarantee.
Censorship in Saudi Arabia
Sadly, Saudi Arabia is ruled under a strict theocratic monarchy. This means that many things are decided by the royal decrees. The ruling house has established incredibly strict rules about morality, ideology, upbringing, and distribution of information.
Saudi Arabian authorities are continually trying to prevent online commentary while also restricting access to online content. This is probably why more than 30% of Saudi residents using the internet regularly use a VPN that keeps them secure, safe, and anonymous online. Many reporters and bloggers have been arrested and imprisoned for opposing the strict censorship and authoritarian policies that limit so many people from freedom of speech.
Internet censorship has been firmly placed in Saudi Arabia since 2001. It has also been vigorously monitored, and many sites blocked since the Internet became available in the country. Mass media, books, news sites, and social media are censored to residents as well as visitors to Saudi Arabia. All traffic into and out of the country are closely monitored using proxy-servers.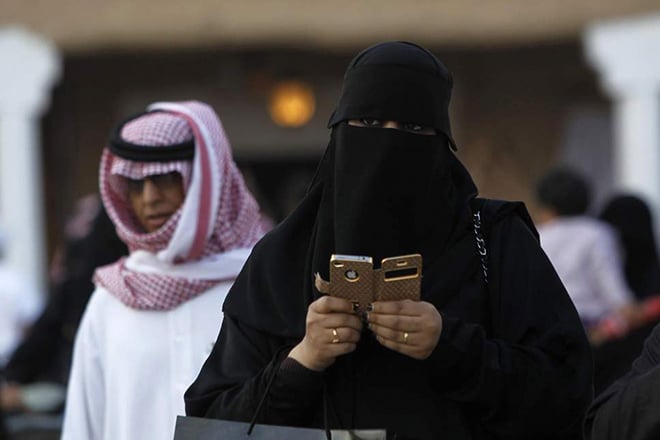 There was also a particular service explicitly created to block websites that the ruling dynasty deemed inappropriate. Any citizen in the country is allowed to report a site that they believe should be banned. These requests are sent to the Communications and Information Technology Commission where around 1200 reports are received daily, of which about half get solved.
Having Your Privacy and Security In Mind
Online freedom in Saudi Arabia is non-existent. Residents and visitors are all subject to many restrictions and blocks with almost no access to many of the popular websites and services that we take for granted in censorship-free countries.
The VPNs that we listed in this article will help you bypass the restrictions placed on residents, and will also keep you safe and anonymous when accessing online content.
If you are not sure which of these VPNs will work best for you, give them each a try as all of them come with various money back guarantees, and start enjoying surfing the web safely and securely.