Unblock Fortnite with a VPN
While Fortnite might be one of the hottest games to play, it's often blocked in colleges, schools, and workplaces. This leaves many people turning to a VPN to get in on the action.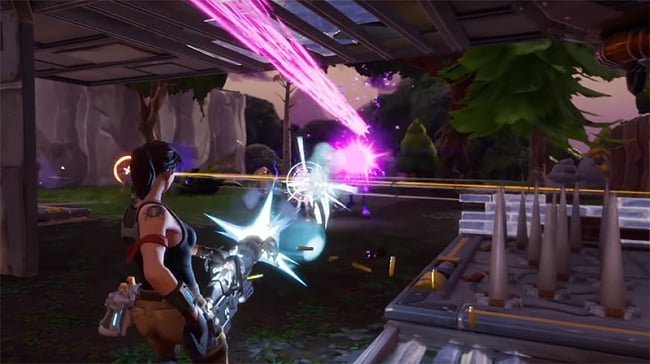 Because Fortnite also utilizes anti-cheating software, Epic Games began banning some VPN services.
We'll show you how to unblock Fortnite with a VPN and get back to playing faster.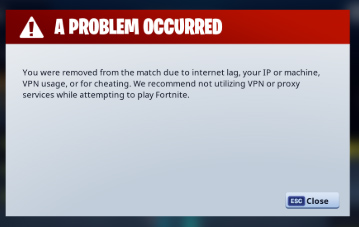 If you attempt to use a VPN service that's not on our list, you'll probably run into this error message. Let us show you how to handle this and get back to playing faster.
Unblock Fortnite at School, Work, Etc.
If you want to play at work, school, or college, here's what you need to do:
Download one of the VPN providers listed below.
Open your app and connect to a server.
Once you're connected, your activities are anonymous.
Open Fortnite.
Start playing.
It's that simple. You can play Fortnite from anywhere, on any device, whenever you want as long as you use a premium VPN service.
Picking the Best VPN for Fortnite
Since every VPN service is different, there are some that aren't suitable for playing Fortnite. Some of the providers focus on speed while others are more concerned with security, and to pinpoint which ones are best for playing Fortnite, and we looked for the services with the following criteria:
An extensive collection of servers available
Low-latency, high-speed connections
Undetectable by the anti-cheating system at Fortnite
Strong security and encryption protocols
A user-friendly logging policy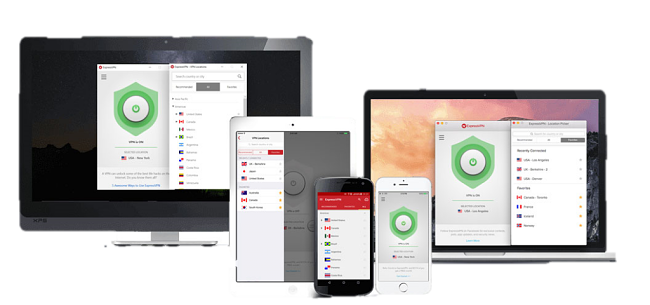 Unlimited bandwidth
2,000+ global service
94 server locations
24/7 Customer support
ExpressVPN is one of the fastest VPNs around, and you'll have no lag while playing Fortnite. Many people use it to stream their favorite shows and experience no buffering, and Fortnite utilizes far fewer resources than that, so you'll have no trouble winning your next game, whether you operate on Android, Windows, iOS, MacOS, or Linux.
If you care about security, you'll appreciate the protocols used to keep you safe, including 256-bit encryption set by default. They also offer DNS leak protection, a kill switch, and they hold no activity logs.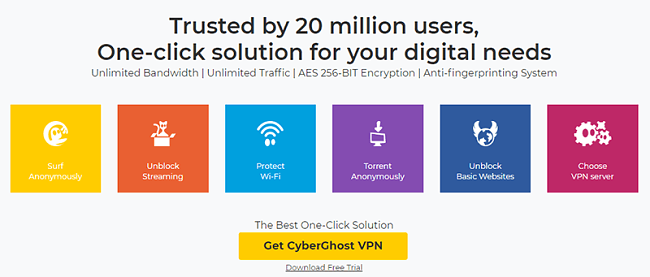 Unlimited bandwidth
3,000+ global servers
Connect seven devices simultaneously
45-day money-back guarantee
CyberGhost VPN is simple to use and great for gaming. Because many people utilize the provider for unblocking their favorite streaming platforms, CyberGhost dedicated some of the servers specifically for unblocking Netflix, ESPN, and Amazon Prime Video.
For security purposes, you have access to 256-bit encryption, an automatic kill switch, plus DNS/IPv6 port forwarding leak protection. The company maintains a strict no-log policy, so everything you do remains private.
There's minimal setup required to use CyberGhost. Download the appropriate MacOS, Windows, Android, or iOS app or configure it to work with routers or Linux devices.
Using a Free VPN to Play Fortnite
It's tempting to use a free VPN provider, be we advise you to avoid it. Firstly, they don't offer many server options, so you won't get the speeds you need to play smoothly. Secondly, Epic Games invested time in detecting users with a VPN, and since only a few services work reliably, you face having your account permanently banned if discovered.
Free VPN services don't provide access to the software out of kindheartedness. Like any business, they need to make money, and if they aren't charging customers, the money comes from the ads they place, the tracking and selling of your information, or worse.
The whole purpose of a VPN is to protect yourself online, but free services pose more of a threat. Additionally, very few of them encrypt your traffic affectively. We've seen lots of shady business happening through free VPN services; it isn't worth the risk.
Using a VPN but Still Blocked from Fortnite
There are three different ban types in Fortnite based on:
IP address
hardware of your device
account.
A VPN only bypasses the IP bans by giving you a different address through the use of another server.
Hardware bans are difficult to bypass, but it's still possible. You could read how to use software to change your HWID, but we don't support that. Instead, go to a different device and reinstall your operating system.
If you end up with an account ban, there's nothing you can do other than get the ban overthrown by the staff at Fortnite.
Limiting the Chance of a Fortnite Account Ban
If a Fortnite account ban concerns you, there are some steps to take to minimize the chances of that happening to you.
Don't pay for anything. This means you'll need to avoid buying a Game Pass, V-Bucks or cosmetic skins. You'll only receive access to the Battle Royale game mode.
Follow your VPN provider on social media. That's where they announce releases of service upgrades to their detection measures. They'll often announce which servers to use or advise when to stop playing as they employ new rules temporarily. There usually isn't much downtime while the provider figures out how to work around new detection features.
Final Thoughts
Fortnite is a fun game to play, but with the blocks, many people find it difficult to access it while at school, work, or with a VPN.
Thankfully, the premium VPN services we reviewed all have the technology to make gameplay possible. Sign up for one of the services and get back to enjoying the game you love.