Need an Egyptian IP Address? Here's How to get one from anywhere
Last Updated by John Bennet on May 30, 2019
Not all countries are created equal in the Arab nations of Africa and the Middle East.
Egypt
is among those at the top of the power balance. Its economy is the most diversified in the Middle East and in 2016 it became the second-largest economy in Africa, trailing only Nigeria.
Home of the Suez Canal and the River Nile, Egypt is a powerhouse of waterways set in a massive desert.
Because of this power, people seek to use Egyptian services like banks and bill pay systems along with watching Egyptian television from outside of the sovereign state's borders, something that you cannot do without an Egyptian IP address.
However, there is one workaround that will allow you to access all of these resources no matter in the world you are presently located.
Reasons to Have an Egyptian IP address
What services can you access when you acquire an IP address from Egypt? Here are a few ideas.
Access to Egyptian banks:
Most Egyptian banks block IP addresses from outside of the home country to avoid cybercrime and hacker attempted attacks. However, there are plenty of Egyptians who work or travel abroad who still want to be able to take care of their money while they're gone.
Better exchange rates for visiting Egypt:
If you're head to Cairo to see life in the big city or to Giza to see the Sphinx and the Pyramids, you'll likely want to get some local currency. But, Egyptian currency exchanges are set up to offer a better price to their own citizens than to foreign visitors. With an Egyptian IP address, the exchange will think you are looking to trade another currency in for Egyptian dollars and give you a better rate of exchange.
Stream Nile TV International:
Unless you live in Egypt or have a satellite dish available, you're going to need help watching Nile TV International. Its shows include Panorama News, Mondays, Front Line, Open to Question, Arab Affairs, Business World, Nile Cruise, Cairo Watch, and Egypt Today.
Exclusive Egyptian documentaries:
You might think the likes of National Geographic Channel have the best access to secrets of the Sphinx, the Pyramids, and more, but they don't compare with the homegrown documentaries and specials. The Egyptian government gives all access to its own TV networks, which produce amazing entertainment and educational programs on the powerful history of ancient Egypt.
What Should You Look For in a VPN?
Just like any product or service, there are different strata of quality in VPNs. Some cost nothing but have dubious practices surrounding what they do with your personal information. Others are at the high end of the monthly price range; whether or not they are worth the fee is up to the individual user.
If you're seeking to use a VPN to generate an Egyptian IP address to access the above services or any other task, there are certain criteria that you must be sure are part of the package.
The first of these qualities is a high number of available servers in the country you're looking to gain access to.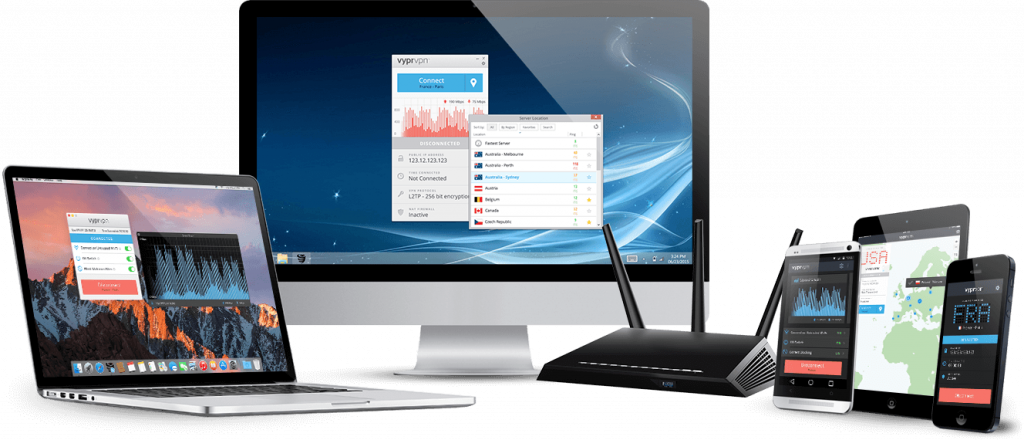 VyprVPN is a good example of this, as it boasts more than 200,000 available IP addresses spread across 700 servers in 70 countries.
There's no doubting you'll have your pick of IP addresses in Egypt and any other country you might want to browse. VyprVPN's not all about size, however. It also has a robust security package featuring a zero-logging policy, 256-bit AES encryption, and its own NAT Firewall to withstand large-scale attacks.
A second quality to look for is a VPN that is strong when it comes to unblocking content.
Some private companies elevate their security beyond the mere checking of an IP address to ensure you're trying to gain proper access. This is one of the reasons VPNs brag so much when they can unblock a site like Netflix.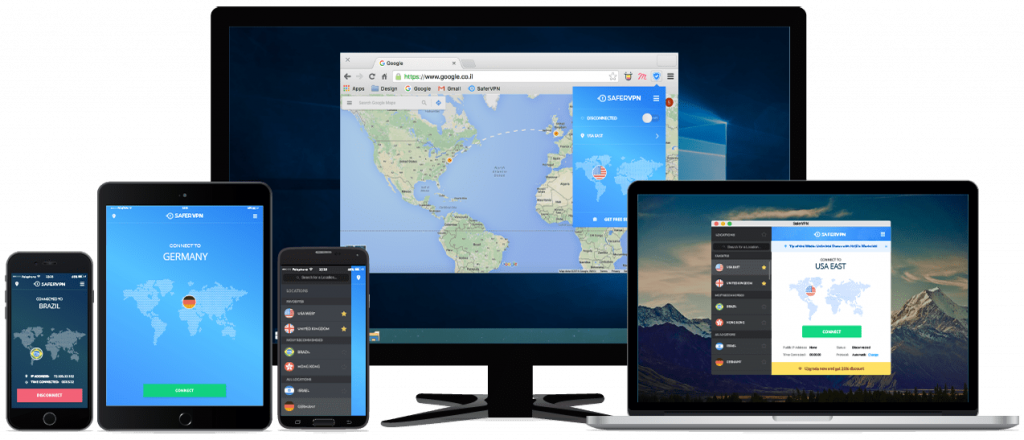 SaferVPN has a strong track record of easily unblocking content around the world. It also supports both OpenVPN and IKEv2 and has a 30-day money-back guarantee.
The last thing you want to experience when streaming content from another country is be hit with a bandwidth throttle.
Some VPNs do this when you've used "too much" bandwidth in a set time period.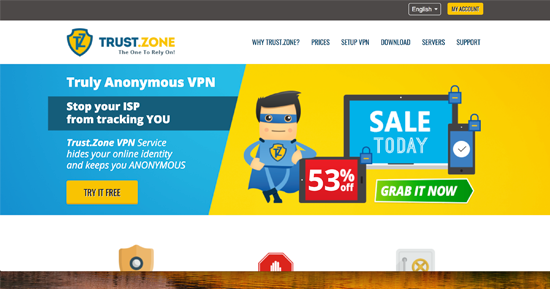 Trust.Zone VPN is just the opposite, with unlimited bandwidth coming standard. It has a no-logs policy and is great for beginners, offering an easy-to-use interface.