5 Best VPNs for your Small Business and 2 to Avoid (Updated October 2020)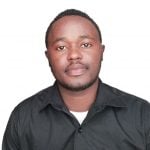 Last Updated by Joel Timothy on October 01, 2020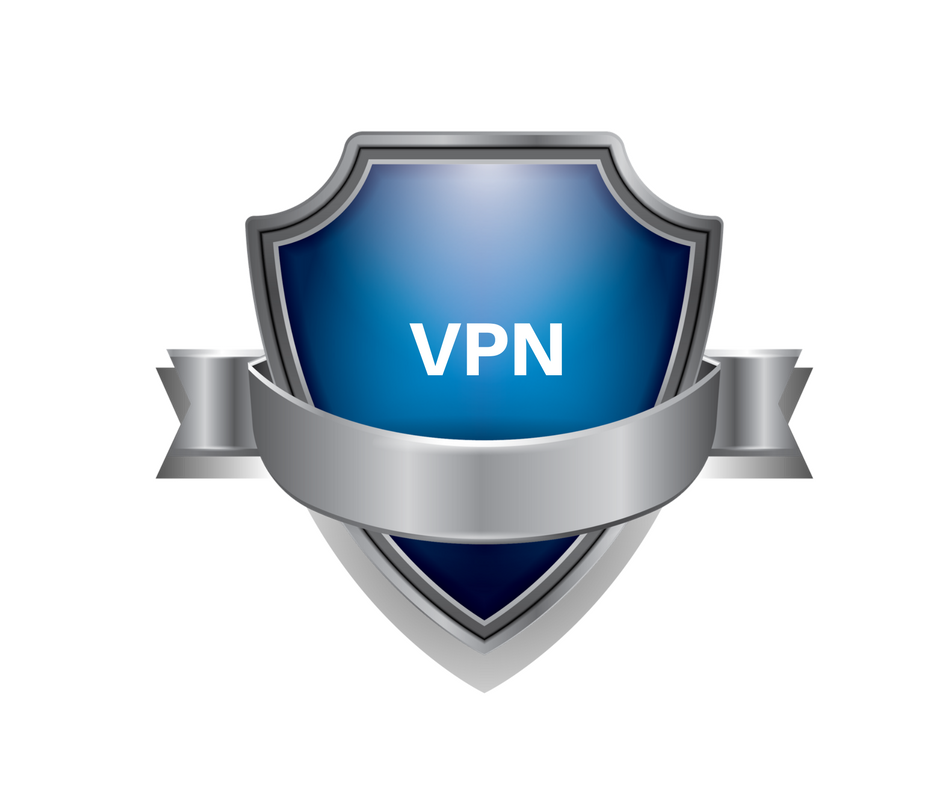 Cybercrime
has been on the increase, and it's more crucial than ever for
small to medium businesses to protect their data
.
Gone are the days only large organizations were under threat of Cybercrime. According to reports, 43% of cyber-attacks now targets small businesses.
While the large organizations are quick to implement new technology and security standards, the same can't be said for smaller enterprises. Therefore, most end up being subjected to phishing, identity theft, ransomware, among others.
Without proper security standards, a business can easily fall victim of cybercrime and malware, and that's while you should always secure your data as well as communications.
One of the best security tools is VPN. A VPN encrypts your traffic and securely transmits it through a remote server. The benefit of implementing a VPN in your small business is that it's affordable, easy to set up and manage, and it can also be scaled to fit your growing organization.
It will then make your data out of reach for malicious third-parties, and even the snooping eyes of the ISP and government.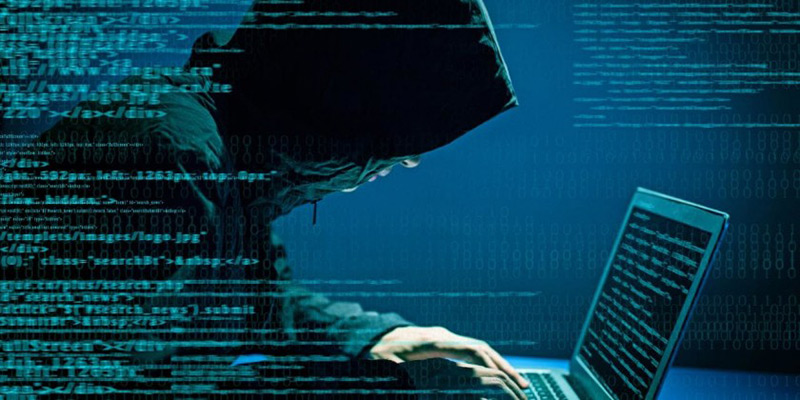 In this guide, we have analyzed and brought you the 6 best VPNs for your small business, and we'll also tell you which ones to avoid.
6 best VPNs for your small business
Shared gateways in 35 locations
Unlimited data
30-day money back guarantee
Perimeter 81 is a cloud-based alternative to the regular corporate VPN, and it's the best VPN solution to your growing business.
The VPN is a business version adaptation from the team behind SaferVPN, and it makes online security simpler for your employees. With Perimeter 81, you can set up your business computers with secure remote access over unlimited locations. Therefore, all connections will be secured with military-grade encryption.
The servers are fast and connections are stable, helping to ensure that data is always protected. One great thing about Perimeter 81 is that it has a cloud appls and web management console which can be used to monitor all network activity and team access.
It's easy to use, and in case of any trouble, you'll have access to 24/7 priority customer support.
Secure your Business with Perimeter 81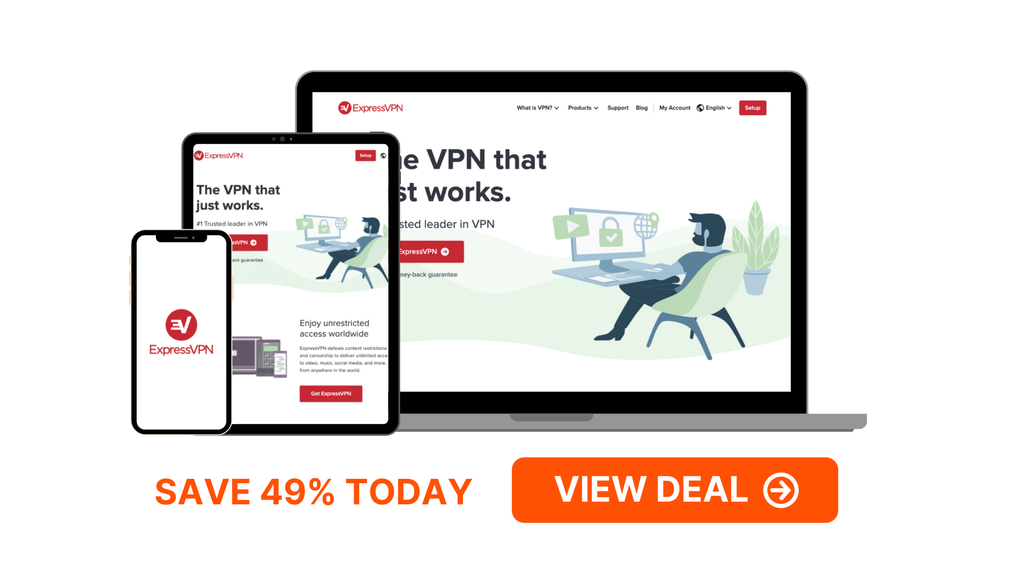 3,000+ global servers
Unlimited bandwidth
Unlimited speeds
ExpressVPN is the leader in the VPN market and one of the best VPNs for small businesses. The VPN is known for its excellent personal VPN service, which can be easily adapted for small businesses.
Apart from its super speeds, the VPN employs excellent security using AES 256-bit encryption. There are also other security and privacy features like an automatic Kill Switch, and DNS as well as IPv6 Leak protection.
However, ExpressVPN offers up to only five simultaneous connections, and so to use it on more, you need to install it at router level. Thankfully, the VPN provides easy to install applets for various routers, and this makes it easy to enjoy 24/7 protection.
When you make a subscription, you will be entitled to a 30-day money-back guarantee.
Secure your Business with ExpressVPN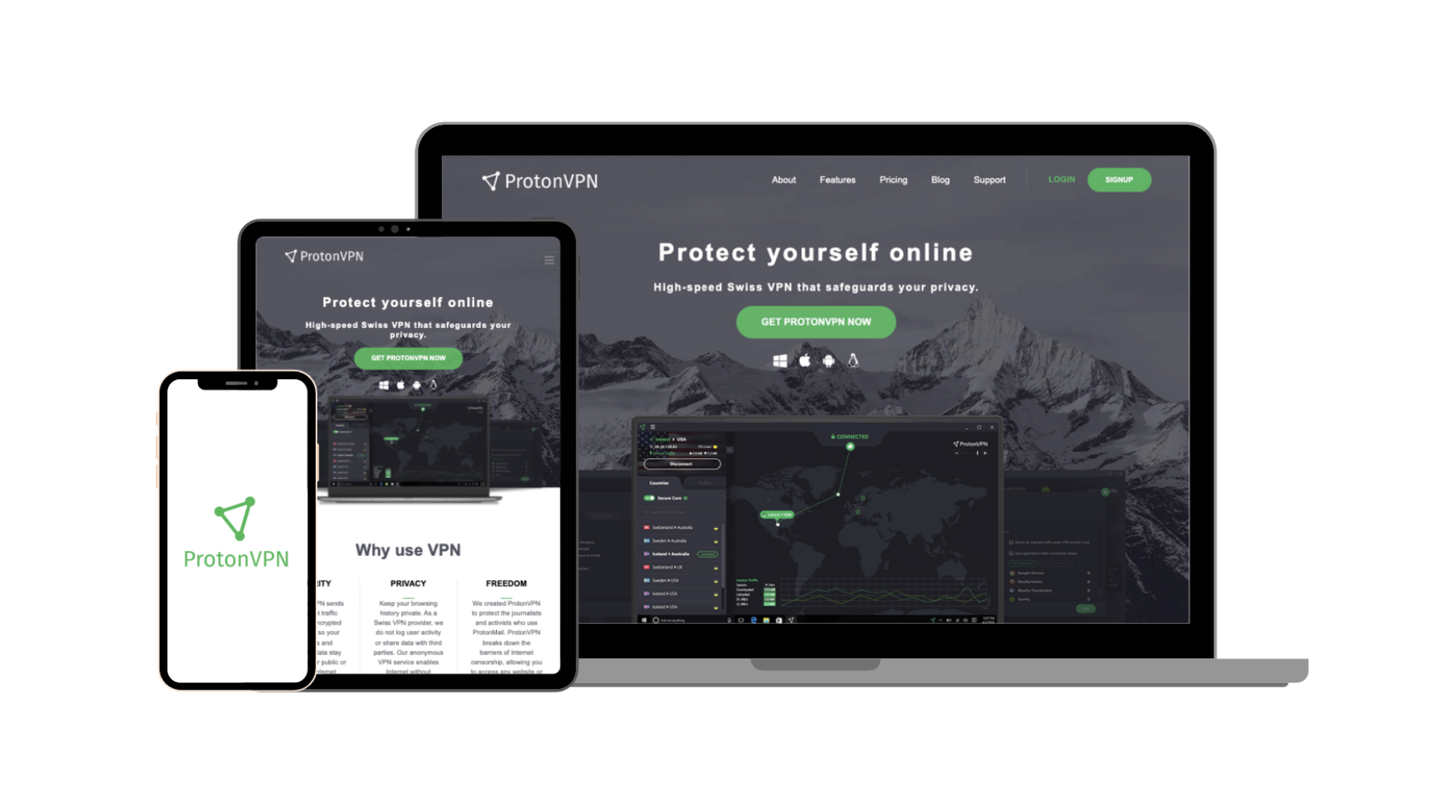 400+ global servers
Unlimited bandwidth
High speeds
ProtonVPN was developed by CERN scientist as a project to keep their communications secure. From there, it has grown into one of the more well-known VPNs, and they have continued to focus their attention on securing communication for small businesses.
Every ProtonVPN license includes up to ten simultaneous connections, which is perfect for a small business that only needs to secure the connection for a small team of employees.
The VPN uses 256-bit encryption and 2048 RSA, HMAC key exchange, to ensure that hackers or competitors can't get their hands on your company's private information.
Secure your Business with ProtonVPN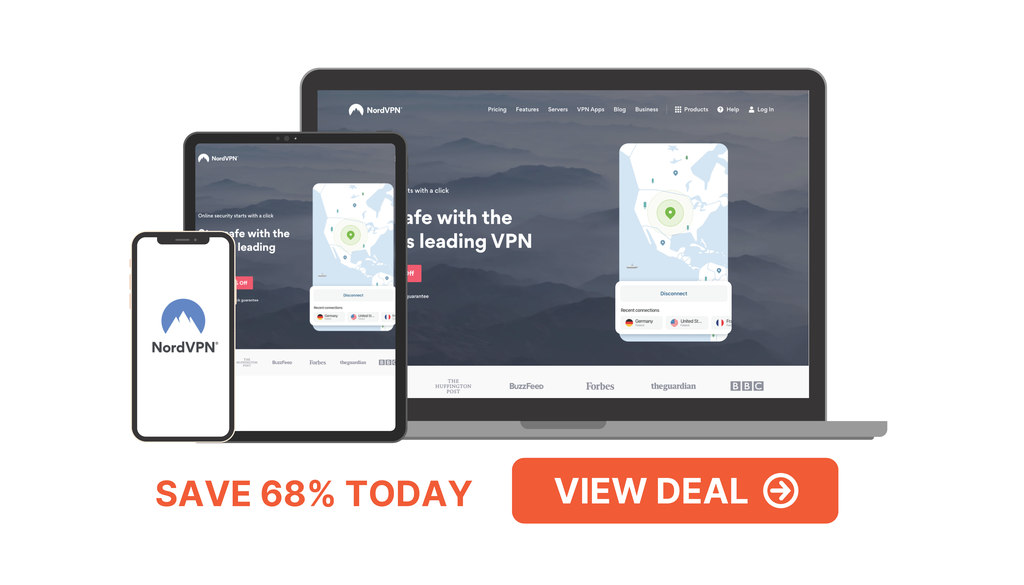 5,000+ global servers
Unlimited bandwidth
CyberSec
NordVPN is known for its excellent security standards and features, as well the largest server network available.
The VPN has an enterprise plan that is intended to be used by small and medium business to secure their data. With NordVPN, corporate users can benefit from the excellent privacy as well as a dedicated VPN server for internal use.
Further, the VPN provides a dedicated account manager for business account holders, and you will benefit from an assigned IP address for each NordVPN business user.Apart from that, the VPN also offers double VPN, automatic kill switch, Tor over VPN, P2P, Socks5 proxies, DNS leak protection, and a zero-knowledge DNS.
Furthermore, there's a 30-day money-back guarantee, and in case of any trouble, you can get assistance 24/7.
Secure your Business with NordVPN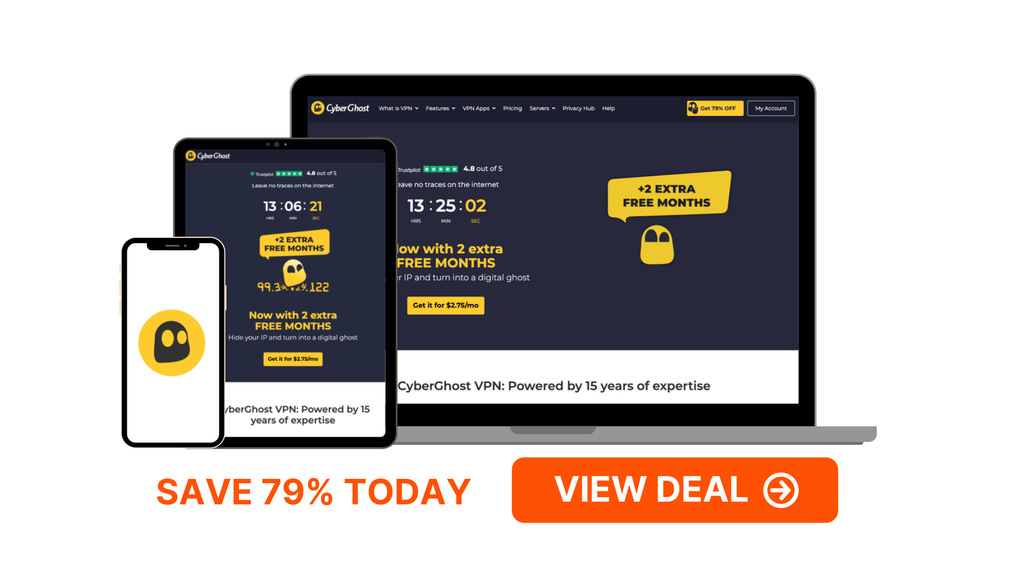 3,600+ global servers
Unlimited bandwidth
45-day money back guarantee
CyberGhost is a Romania-based VPN that has greatly improved over the last year to become one of the best VPNs for personal and both business use.
Though the VPN doesn't have a business package, it's quite suitable for business thanks to its security standards and
up to seven simultaneous connections.
The VPN uses AES 256-bit encryption and the industry-standard OpenVPN to secure all your data. With their network of servers in 60 countries, you'll be able to connect remotely all over the world.
CyberGhost also offers great privacy as the VPN doesn't keep any logs whatsoever. Further, your security will be enhanced by CyberGhost's pre-protection additions, like an ad, malware, and a tracking blocker, as well as DNS and IP leak protection.
Secure your Business with CyberGhost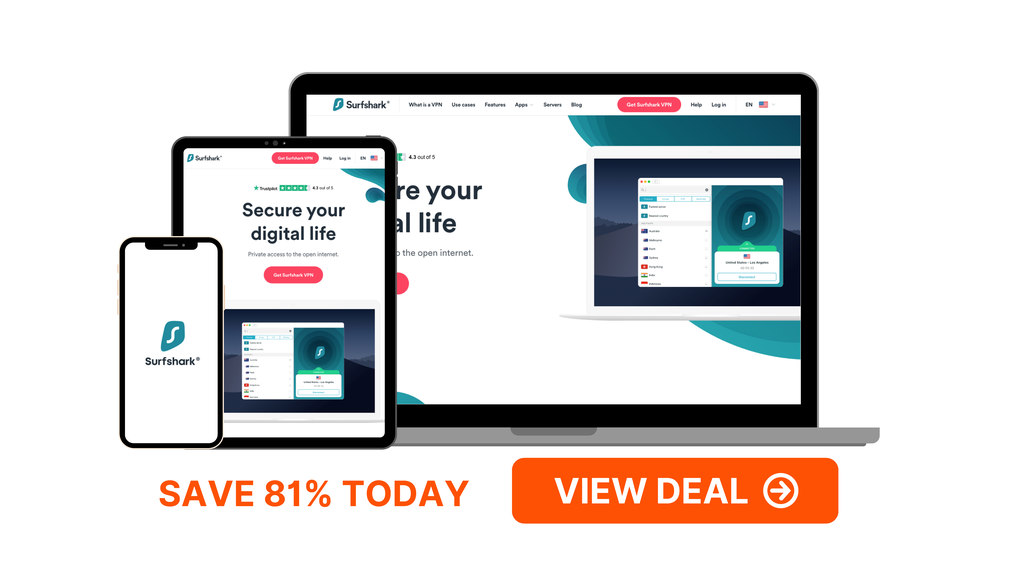 800+ global servers
Unlimited bandwidth
NoBorders mode
SurfShark is new, but the VPN's functionality and speeds have seen it become quite popular in just a short time. Further, it's one of the best priced small business VPNs.
One of the factors that make SurfShark VPN suitable for small and medium businesses is that it doesn't limit the number of devices that you can connect. You can secure all desktops laptops and even mobile phones in your business.
SurfShark also takes security seriously as they offer AES 256-bit encryption, together with features like an automatic kill switch, DNS & IP leak protection, and CleanWeb. The latter is very useful for business as it ensures there are no ads, trackers, malware, and phishing attempts.
With a subscription, you will be entitled to a 30-day money-back guarantee.
Secure your Business with SurfShark
Two VPNs to avoid for your small business
Hola
Hola VPN refers to itself as collaborative (P2P) internet that works by "sharing the idle resources of its users for the benefit of all." Instead of using the regular client to VPN server connection, Hola VPN tunnels your connection to other users in the network.
Whenever you select a specific region using Hola, you are connected to another Hola user in the same region, instead of a VPN server.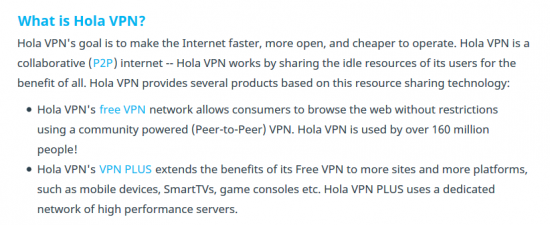 You should avoid Hola at all cost is that when you connect your business computers, because other users are able to connect to your computer, and even use your IP address to facilitate internet access. With such a connection, you expose your business to a lot of online threats from malicious individuals, and that's something you don't want to do.
Betternet
Betternet is a free VPN, but has recently added a Premium upgrade option. With the free version, you won't be able to select a server, and you will be subjected to ads that may have you install an app or watch a video. Though the premium subscription can have you do away with these, it's still not worth investing.
First, you only get 11 servers in 10 countries, which makes it one of the smallest VPN networks. Additionally, there have been concerns that Betternet may not be secure as it seems, despite claiming zero logs & robust security.
In 2017, reports from an academic study on VPN apps found Betternet to be one among the VPNs that either inject malware/adware on your device, or they don't provide the security they advertise. Installing Betternet on your business computers is potentially a security risk, and so you should stay away from the VPN.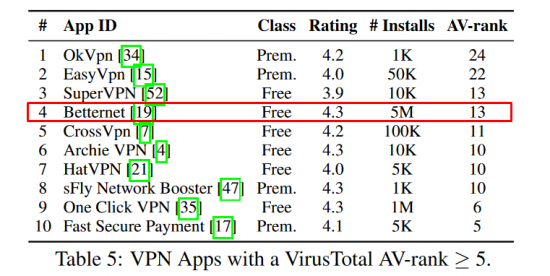 Why you need a VPN for your business
Cybercrime
Even large organizations like Facebook have had their security breached, and so there's every reason to protect your business further. Protecting your devices, passwords, networks, systems, etc. from threats like viruses, malware, and hackers, is essential.
VPNs go a long way into protecting your company network from any exposure to attacks. With the encryption levels provided by the above-listed VPNs, your data can't be intercepted, as you will have created a solid layer of security.
Remote work
If your business involves working remotely or travel, you will need a VPN. Remote workers need to access the company's intranet. Formerly, this was provided through hardware VPNs, but software VPNs now offer a better, flexible, and scalable way to accomplish this.
A VPN can provide employees with a dedicated IP address, which will allow them to access your office network from any region. From there, they can deploy secure remote access, and you won't have to spend money on expensive networking gear. It will also be useful if you are on a business trip and you want to access content that may be geo-restricted.
VPNs are Affordable
Many small and medium businesses do not have the money to install complex security infrastructure to make their users and data safer. Investing in a VPN makes great sense since, with an account, you can easily secure your data and devices.
How does a VPN Protect Data?
To provide security, a VPN encrypts all the traffic from your device using data encryption protocols, of which OpenVPN is the industry standard. After encryption, the data is tunnelled to a VPN server, facilitating internet access.
Upon connection, the server will spoof your online profile and provide an alternative IP address. If you have chosen your VPN provider well, nobody will be able to identify you, and your connection will be anonymous.
A VPN connection is usually safe from hackers and prying third-parties like the ISP and even government. OpenVPN AES 256-bit encryption can't be bypassed, and so you won't have to worry about data interception.
What's to look for in a Business VPN
Speed


You don't want to slow down your network and have your business processes taking forever to complete. Different VPNs have different speed rates, and so ensure you get one that only has minimal impact on speeds. Here's a list of the fastest VPN providers.

Simultaneous connections




The VPNs we have listed above allow different numbers of simultaneous devices, ranging from three to unlimited. The VPN you choose should depend on the number of devices that you'd like to secure.

Easy, Cross-Platform Functionality




You need to ensure that the VPN you choose isn't too complicated for your employees to use, as some of them aren't tech savvy. Also, select a VPN that can be installed on laptops as well as tablets or smartphones.

Security




One of the major reasons for using a VPN for your business is to secure your devices and network, and so ensure that you have a VPN that uses reliable encryption standards. Preferably, have a VPN whose protocols you can switch.

Customer Service




You can have a VPN that meets the above criteria, but it won't be good enough without proper customer service and support. You are bound to face a few issues while using the VPN, and so the provider should be offering 24/7 support service.
Why you shouldn't use a free VPN for business
Free VPNs provide you with a chance to enjoy the benefits associated with VPNs without having to pay anything out of your pockets.
However, there have always been concerns about free VPNs, and there have been issues like selling your data, injecting malware/adware, etc.
VPNs are expensive to run, and nobody runs one for charity. The providers have to make money either way, and you surely don't want that money to be at the expense of your business.
Here are a few reasons why you should avoid free VPNs.
Many keep data logs
Some sell data
Weak security standards
Susceptible to DNS and IP leaks
Small server networks
Bottlenecked Speeds
Limited bandwidth
Unreliable connections
Little or no customer support
Final Word
Keeping data safe, particularly for small to medium businesses, is a key factor for the growth and success of a business in today's world.
With the right VPN for your business, you can ensure that your devices, network, and data are well protected so that you can worry about other aspects of developing your business.