How to Cancel NordVPN and Get a Refund in 2020 (Only 4 Steps!)
Last Updated by Chase Williams on September 22, 2020
If you want to cancel NordVPN and get a refund quickly, don't waste your time following extra steps on other sites. Many of them will tell you to cancel your automatic recurring payments first — but this is simply not necessary.
I signed up for the 1-month plan and went through the whole refund process to find the fastest way to get my money back. I've listed the 4 simple steps that I used to get my refund within 7 days. I'll even show you how to deal with customer support so you avoid any unnecessary trouble.
If you're ready to replace NordVPN, I highly recommend ExpressVPN. Its features are just as good (or better than) what NordVPN offers. As a bonus, ExpressVPN has a "no-questions-asked" 30-day money-back guarantee which ensures you'll have zero hassle getting a refund.
Quick Guide: 4 Steps to Get a Refund From NordVPN
Ask for a refund through live chat or email.
Briefly explain why you want to cancel.
Wait for your refund.
Step-By-Step Instructions to Cancel Your NordVPN Account
1. Log into your NordVPN account with your username and password.
2. Click on the chat icon with the question mark on the bottom right of the NordVPN website. Then, select either "Email" or "Live Chat" to get in contact with a customer support representative.
You can get a refund either way, but I've found that the process is faster through live chat.
Tip: The live chat form is much shorter and easier to fill out, which is great if you want to get things done quickly.
3. Explain why you want to cancel.
The NordVPN customer support representative will try to troubleshoot your issues first as they want to try and retain you as a customer. So you'll need to explain your reasons for wanting to cancel. Once they understand that you no longer want to use the product (and there's nothing they can do to help), they will give you your money back.

I asked for my refund through live chat. The customer support agent was very friendly and genuinely wanted to know if there was any particular issue he could help me with. After I explained that I didn't need the service anymore, he processed my refund immediately without further questioning. There was no hard-sell at all!
4. Now that your refund request has been processed, all you have to do is wait. The amount of time it takes to receive your refund depends on the payment method you used. Generally, this should take no longer than 10 business days.
Warning: You May Not Be Eligible for a Refund!
There are some instances where NordVPN will not process a refund. For example, if you try and make a claim after 30 days, you won't be able to get your money back.
Also, NordVPN won't be able to process your refund if you purchased NordVPN through iTunes or the Apple app store. You'll need to contact Apple directly and the refund will be based on their terms and conditions.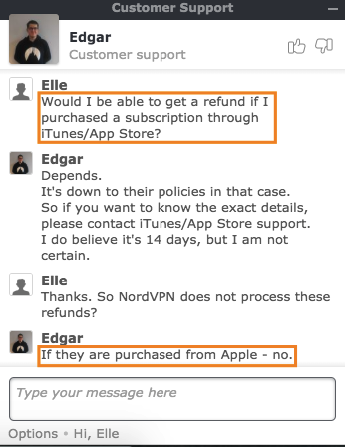 Before you buy from resellers or third-party vendors, do check their refund policies to ensure the money-back guarantee is still honored.
Try For Free: 4 Best Alternatives to NordVPN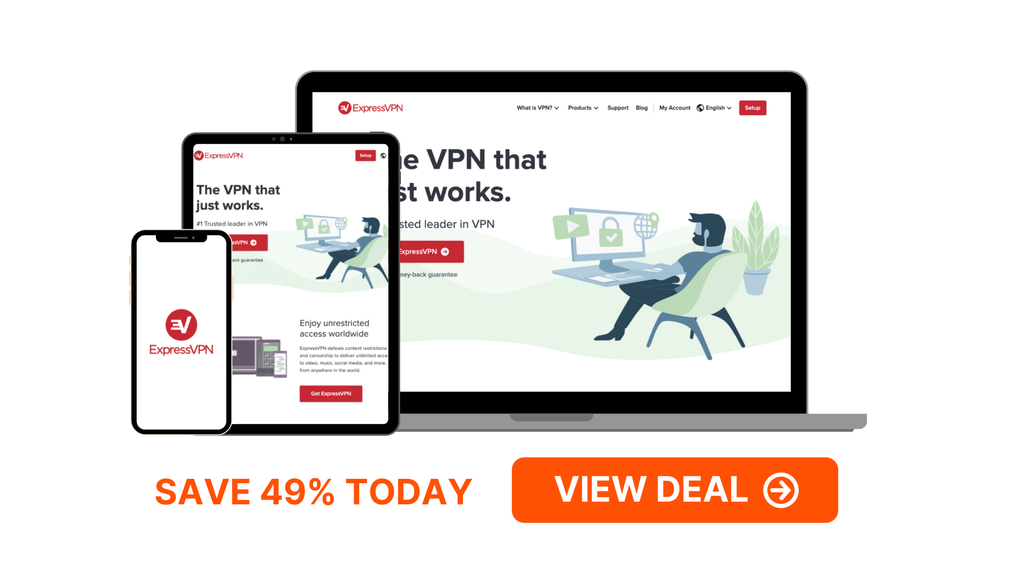 Key Features
3,000+ servers in 90+ countries ensures fast speeds and global content access
Military-grade encryption keeps you safe online
No-logging policy ensures your data is never stored
Torrent safely with fast speeds
5 simultaneous device connections
NordVPN may have more servers than ExpressVPN — but ExpressVPN wins with speed. In all my tests, ExpressVPN consistently delivers fast speeds that allows me to stream and torrent with very minimal buffering (most times, there's none at all).
ExpressVPN has military-grade security protocols that rival NordVPN's features. When I'm switching between different servers, the automatic kill switch stops my internet traffic for a few seconds while it connects to a new server. Because of this, I know my data is never exposed. In addition, ExpressVPN has never failed a DNS leak test, so you can always be assured that your information remains protected. ExpressVPN's TrustedServer Technology also deletes all your data from their servers every time you log out, so none of your data is ever stored.
If you ever need to get around online censorship or access blocked content, you'll be glad to know that ExpressVPN is one of the few VPNs that reliably unblocks restricted sites. Even Netflix's advanced VPN-detection technology was no match for ExpressVPN.
This is also one of the few VPNs that works against China's firewalls — even NordVPN can't do that!
When it comes to refunds, ExpressVPN wins with its "no-questions-asked" 30-day money-back guarantee. All you have to do is request a refund using the 24/7 live chat and you'll get your money-back without having to answer any questions.
ExpressVPN unblocks: Netflix, Amazon Prime, Hulu, BBC iPlayer, and more
ExpressVPN works on: Mac, Windows, Linux, Chromebook, Android, iOS, Chrome, Firefox, Safari, Playstation, Xbox, and Nintendo Switch
September 2020 Update: ExpressVPN has dropped prices so you can save up to 49%! This is a limited offer so be sure to grab it now before it's gone. See more deal information here.
5,500+ servers in 90+ countries specialized for streaming and torrenting
Strong security encryption protects your data
Strict no-logging policy keeps your online activities safe
Anonymously torrent without exposing your IP address
7 simultaneous device connections
Cyberghost has a huge number of servers, which means you'll always get fast speeds as overcrowding is highly unlikely. I found that I was able to Netflix and download torrents with minimal lags and practically zero buffering time.
CyberGhost also offers unlimited bandwidth so you can stream, torrent, and game without any restrictions. Its specialized servers for streaming and torrenting will save you time trying out different servers for the best connection.
When it comes to security, CyberGhost is certainly one of the top VPNs you can trust. Military-grade encryption and no-logs policy keeps your data private and safe from malicious parties like hackers. There are also blockers in place so you don't have to worry about malware or annoying ads.
CyberGhost offers a 45-day money-back guarantee so you can test it for yourself risk-free. You can always get your money-back if you don't feel it is the right VPN for you.
CyberGhost unblocks: Netflix, Amazon Prime, BBC iPlayer, and more
CyberGhost VPN works on: Mac, Windows, Linux, Android, iOS, Chrome, Firefox, and Safari
CyberGhost's Latest Deal September 2020: Get an 18-month subscription for the price of the 12-month plan — which means you get 6 months completely free! Prices start at only $2.75/month. See more information on this offer here.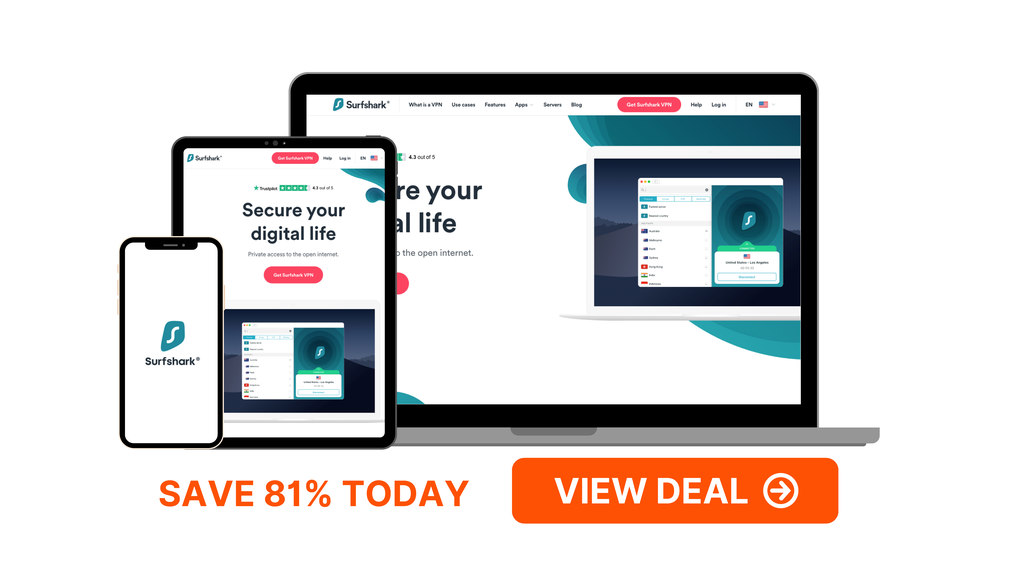 Key Features
1,000+ secure servers in 60+ countries
Advanced encryption keeps you safe from malicious parties
Trustworthy no-log policy keeps your browsing history private
Dedicated P2P servers for torrenting faster
Connect an unlimited number of devices simultaneously
While NordVPN can only connect up to 6 devices, you can secure unlimited devices with a single Surfshark subscription.
For its super affordable price, I was happy to find that Surfshark doesn't compromise on security. The VPN was able to hide my real IP address on both my phone and laptop, so my personal information was always protected. Its CleanWeb feature also blocks harmful malware, so you never have to worry about viruses or phishing. It has a strict no-logs policy that will never log your online activity.
Surfshark has a 7-day free trial for iOS, Android, and macOS users and a 30-day money-back guarantee. The cancellation process only takes a few minutes and you'll get your money back within a week.
Surfshark unblocks: Amazon Prime, Hulu, BBC iPlayer, and more
Surfshark works on: Mac, Windows, Linux, Android, iOS, Chrome, Firefox, Playstation, Xbox, and Nintendo Switch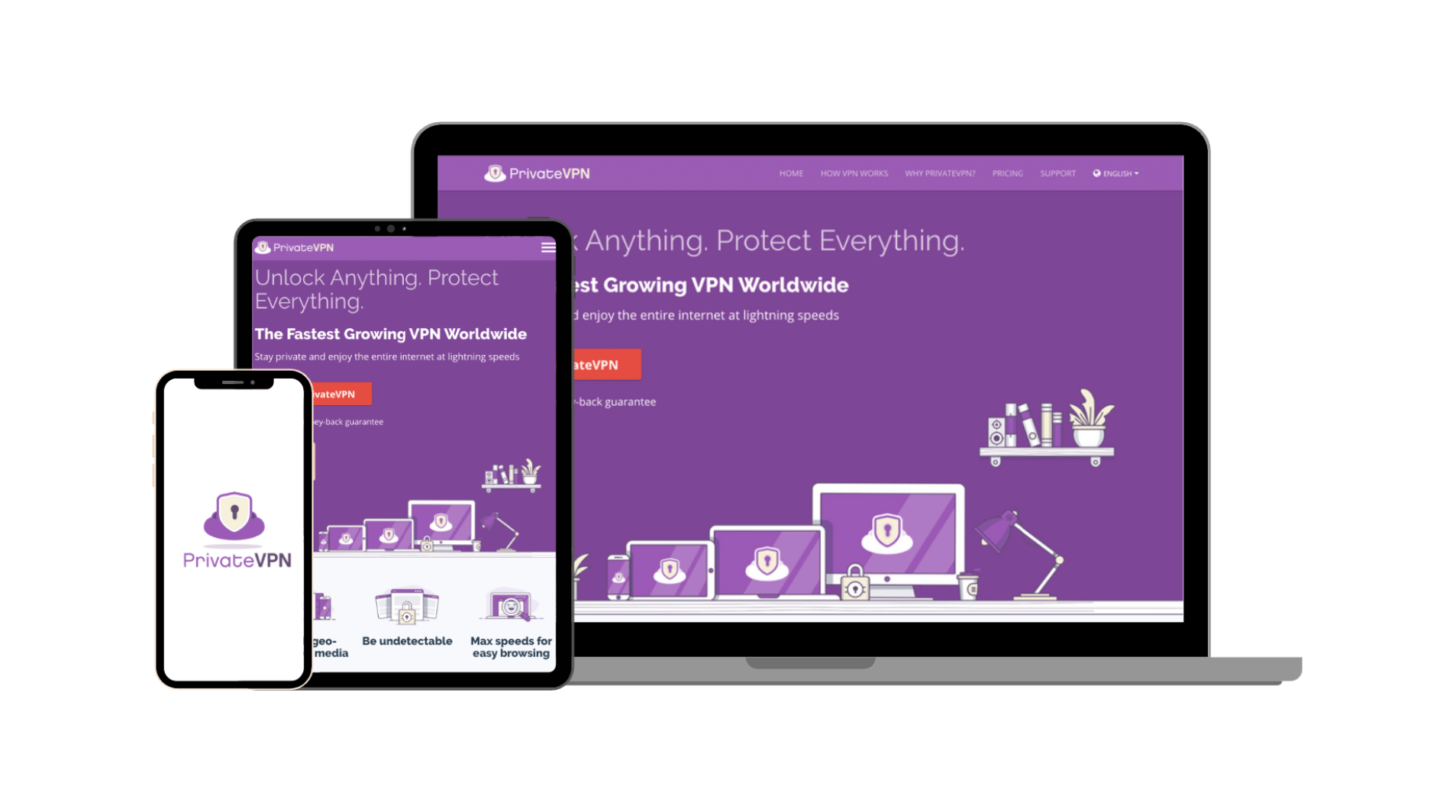 Key Features
150+ servers in 60+ countries
Military-grade encryption protects your files from hackers
No-logging policy means your data is not stored
Allows unlimited P2P file-sharing
6 simultaneous device connections
PrivateVPN reliably unblocks streaming services, allowing you to stream your favorite shows anywhere you go. With its unlimited bandwidth, you can watch non-stop episodes of your favorite series on Netflix. I was also able to watch an episode of Doctor Who on BBC iPlayer by switching to a UK server.
PrivateVPN can also get around China's strong firewalls, which is impressive as major VPNs like CyberGhost and NordVPN are not able to.
You can test this VPN out using the 7-day free trial or the 30-day money-back guarantee. If you request a refund through the live chat or online form, you will get your money back within 5 business days.
PrivateVPN unblocks: Region-specific Netflix, Amazon Prime, Hulu, HBO, BBC iPlayer, and more
PrivateVPN works with: Mac, Windows, Linux, Android, iOS, Chrome, and Firefox
Common FAQs on Getting a NordVPN Refund
🤓 How many days do I have to request a refund from NordVPN?
You have a 30-day period (from your subscription start date) to get a refund from NordVPN. This is clearly stated in its 30-day money-back guarantee and refund policy.
😅 Can I get a refund after 30 days from subscribing?
Unfortunately, no. NordVPN's refund policy is only valid for 30 days from when you purchased the VPN so you won't be able to request a refund after that.
🤑 Can I get a refund if I purchased through iTunes or the App Store?
NordVPN doesn't process refunds for a subscription purchased from Apple. You'll have to request a refund from Apple's support team.
Can I get a refund if I purchased NordVPN through a prepaid card or a gift card?
No. Payments made with a prepaid card or gift card can't be refunded.
Can I get a refund if I purchased from Amazon, BestBuy, StackSocial, or another reseller?
Unfortunately, NordVPN can't refund purchases from any resellers. You'll have to request a refund from your reseller and they will process your refund based on their policies.
Find the Right VPN for You
While NordVPN wasn't the right choice for you, you shouldn't put yourself at risk by being without a VPN at all.
I recommend ExpressVPN as a great alternative. It has a friendlier user interface than NordVPN, and it offers a "no-questions-asked" 30-day money-back guarantee.
You can try ExpressVPN risk-free for 30 days, and if you don't like it, customer support will process your refund straight away!