Alternatives to DramaFever to Watch Korean Dramas in 2022
Last Updated by Brittany Hall on August 01, 2022
As of October 2018, DramaFever.com, a popular video streaming site for Korean dramas, Latin Telenovelas, and Asian shows, has been shutdown.
This shutdown was inevitable after the licensing fees increased substantially on many of the site's shows. On the website, visitors are now met with a thank you letter from the DramaFever team explaining that they had no choice but to close for business reasons.


Fortunately for fans of the
streaming service
, there are a
number of alternatives available
for you to get your fix of the K-drama scene.
In this article,
we've compiled a list of the top four alternatives for DramaFever
so you don't have to miss out on your favorite shows. Just like DramaFever, some of these alternatives are geo-restricted and may only be available with a VPN. We tested them all with
ExpressVPN
and had no trouble watch every episode we tried.
Best Alternatives for DramaFever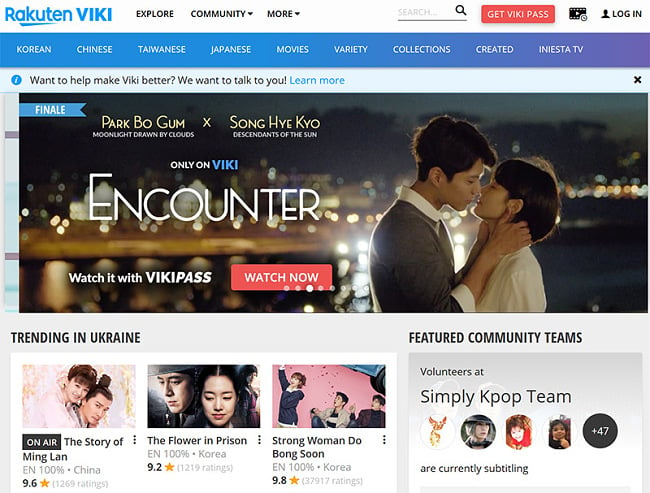 Viki is one of the most popular alternatives for DramaFever out there and is a combination of the two words "video" and "wiki." Viki is a global TV website that draws millions of users to discover and watch
global prime time shows and movies in over 200 languages
.
There is also a mobile app so you can watch your favorite shows wherever you want. Viki offers a wide variety of Korean dramas in HD quality and subtitles are also included in the majority of videos.
While many shows are available to viewers around the world, this is not the case for them all. Due to licensing issues some shows are geo-restricted to certain countries. For example, the popular show "Heirs" show is restricted to European countries while "Medalist Lawyer Heir" is available outside Europe.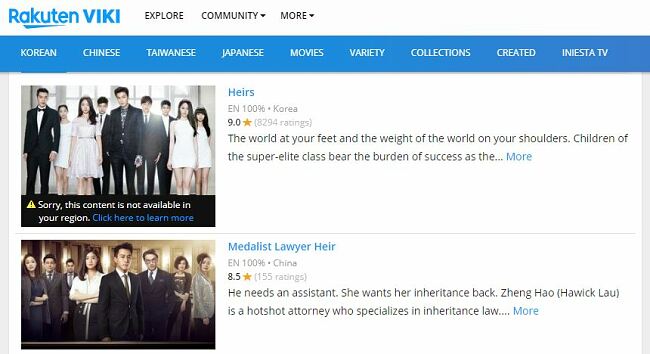 If you want to enjoy all the drama the Viki has to offer you'll want a VPN like ExpressVPN that has servers in over 90 countries, excels at unlocking content, and has high speed servers that are perfect for streaming.
Watch K-Dramas with ExpressVPN

Viu is a good alternative to DramaFever for anyone looking for a
very user friendly streaming service
. The service features a
clean interface and a quick loading media player
. Viu is often considered to be an "
over-the-top
" streaming site, offering
Asian dramas
,
entertainment news
,
anime
,
and variety programs
.
Unlike Viki, which has some videos available everywhere, Viu is geo restricted to the following countries:

We used ExpressVPN and connected to a Hong Kong server and had no problem watching any show for free. The site loaded in Chinese, but there is the option to view the page in English.
Watch K-Dramas with ExpressVPN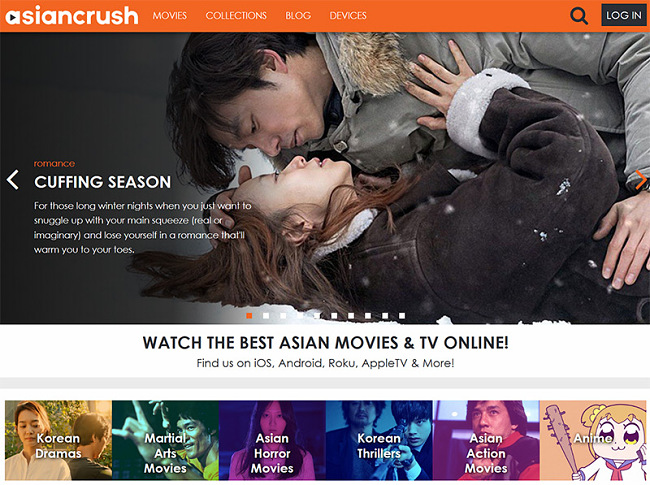 AsianCrush
is another popular DramaFever alternative that
offers all of the latest in Asian entertainment
. The streaming service is available on
Android
,
iOS
,
AppleTV
,
Roku
,
and more
. Users can watch
the latest
Korean dramas
,
Asian horror films
,
action movies
,
martial arts movies
,
anime
,
Korean thrillers
, and much more.
AsianCrush boasts a clean user interface with categorized views of video content. HD videos on the site have subtitles built in.
When we first tried watching a K-Drama we got the following error message:
You do not have permission to access this video. Code:598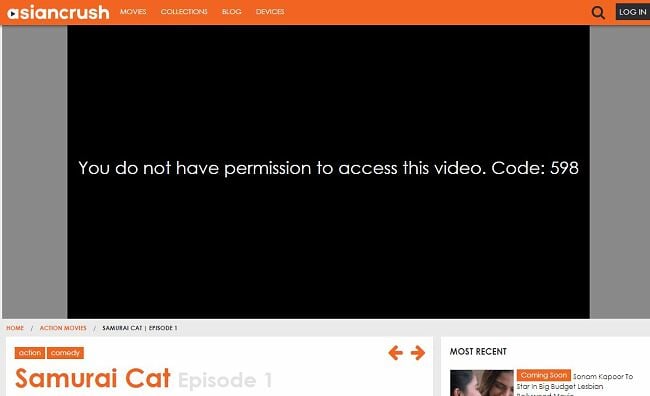 We did a google search to try and find out what Code:598 was but couldn't find any results
. When we turned on the
ExpressVPN
to the US server the error message was gone and we were able to watch the Samurai Cat without a problem. So it seems like Code:598 is AsianCrush's geo block of users outside the US, and now you know how to avoid seeing it.
Watch K-Dramas with ExpressVPN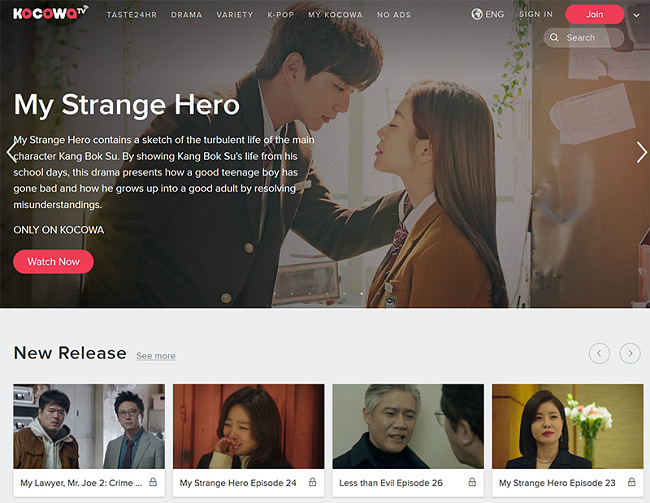 Kocowa is a premium video streaming service that
provides Korean television programs outside South Korea
. Video entertainment include
Korean dramas
,
K-Pop shows
,
variety shows
, and more. The app is available for
Android devices
,
iPhones
,
iPads
,
and Chromecast
.
If you're located in the US then this might be the best choice for you, as the most current Korean Variety and K-Pop shows are streamed in high quality and with English subtitles just six hours after airing.
We had no trouble watching any of the shows we tried without using a VPN, however, we did come across posts on Reddit and other forums that mentioned some shows are geo blocked if you're located outside of the US. As with the other 3 alternatives we've reviewed, if you come across a show that isn't available in your location you should be able to watch it with ExpressVPN.
Watch K-Dramas with ExpressVPN
How to Watch K-Dramas with a VPN
While geo-blocks are annoying, they have become the new reality for people trying to stream content online. The easiest way to unblock the websites and watch whatever you want is with a VPN.
A
Virtual Private Network or VPN can let you access all of this video content with ease
by simply connecting to a server in whichever country you need to be located in. If you've never used a VPN or don't know what it is, be sure to read through out
VPN Beginner Guide
.
Follow these simple steps to gain access to your favorite DramaFever alternatives by using a VPN:
Sign up for a VPN – Our recommendation is to go with ExpressVPN. It's fast, reliable, and easy to use.
Connect to server in a country that doesn't block the site. You can use a US server for all the sites except Viu, which we connected with a Hong Kong server and had great results.
That's all there is to it. Just visit any of these great DramaFever Alternatives and enjoy.
If you don't want to use ExpressVPN, perhaps you're looking for something cheaper or you just want to compare with others before you buy it, here are the top 2 VPNs that we've reviewed for streaming:
Top Choice
Conclusion
In our opinion, you can't go past Viki with its vast library of options to choose from. However with this list of the top four alternatives for DramaFever, all you have to do is pick the one you like best.
Some of these streaming services are free, while other charge a subscription fee, but all let you enjoy your favorite Korean dramas and other Asian video entertainment.