Valid Trust.Zone VPN Coupon: Save up to 71% Today (Tested October 2020)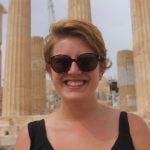 Last Updated by Sarah Barnes on October 01, 2020
VPNs keep you safe and anonymous online, and Trust.Zone provide an excellent service. If you want to benefit, there's a monthly fee, as with all high-quality VPNs. However, there are genuine ways to save a lot of money.
We can recommend a valid Trust.Zone coupon that will allow you to save up to 70% on your subscriptions, and explain how to use it.
The Trust.Zone SUPERSALE Deal
Trust.Zone is currently offering 71% off a two-year plan. The special offer means instead of paying $8.88 a month; you can enjoy membership for just $2.66. Better yet, the company isn't limiting its service. In fact, you'll get all the features you normally would – just make sure to enter the code SUPERSALE for your extra savings.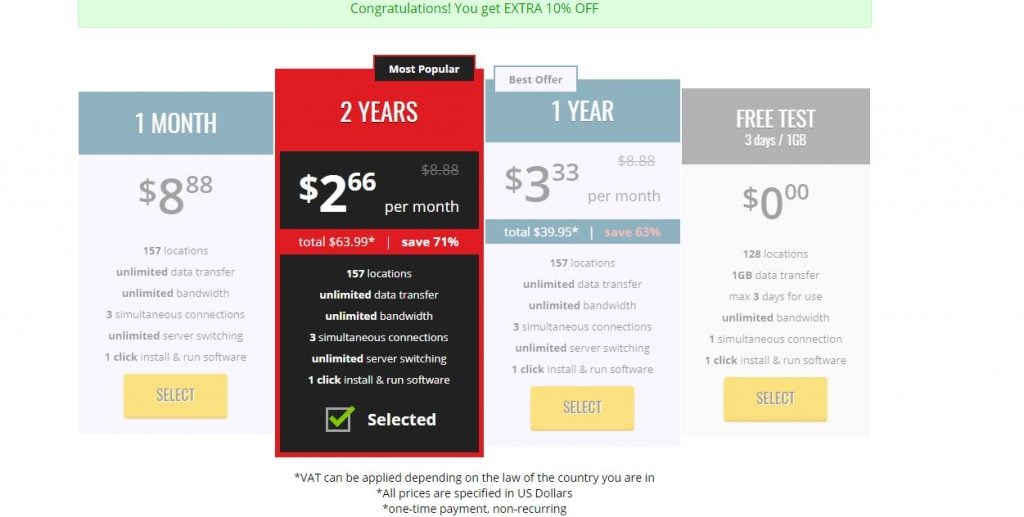 Paying With Cryptocurrencies and Adding a Coupon
In addition, the company also offers a 10% discount if you pay with cryptocurrency, including Emercoin, Verge, and Bitcoin. Furthermore, you can get an additional 10% off the overall price of your subscription.
Follow our guide on how t
o benefit from all additional discounts.
Visit the Trust.Zone website
Select the 2-year plan
Select the 'Bitcoin' or 'Cryptocurrencies' payment option
Click on 'Add Coupon'
Type in 'SUPERSALE'
Click on 'APPLY'
Once you've followed all these steps, tick the box to certify that you've read and agree with the company's terms and conditions followed by 'BUY NOW' to complete your purchase.
Beware of Fake Coupons
Today, there are dozens of fake, clickbait coupon sites. Sites like these are created by advertising networks to generate traffic and increase revenue. These coupons do not work and should not be trusted.

Hungry Up? This is just one example of a fake Trust.Zone coupon we found online
We've tried and tested the SUPERSALE coupon for further reductions on Trust.Zone purchases. It works. We check all coupons before sharing them with our readers to ensure you get the best prices when buying VPN services.

Security and Privacy
Trust.Zone is based in Seychelles, outside the 5, 9, and 14-eyes alliances. Combined with a strict no logs policy, this means data is never logged and, therefore, can't end up in the wrong hands.
Also, Trust.Zone uses the latest security protocols and encryption options. The service allows you to choose between two tunneling protocols, one of which is OpenVPN; the industry standard.
In addition, all browsing data is encrypted with the highest standard 256-bit encryption, with IP/DNS leak protection.
Speed and Servers
Trust.Zone clearly states that you may experience a loss of speed when using the service. That said, connection speeds using both EU and US servers performed well, despite being a little slower.
The server network continues to expand year on year. Currently, there are
177 servers in 91 locations worldwide
. An expansive server network allows you to bypass geo-restrictions on some of the most vigilant websites, like Netflix.
Torrenting and Peer-to-Peer (P2P) Sharing
While many VPN services limit or ban P2P sharing, Trust.Zone is all for allowing you to go by your day-to-day activities online without any limitations. The company enables torrenting on any of its servers with no restrictions whatsoever.
Installation and User Interface
Trust.Zone is easy to get started. Just pay for your subscription and download the application for your device. Within minutes of clicking the download link on the company's official website, you'll be able to test it out. The user interface is simple to understand and navigate.
To connect, open the app and click the yellow shield. Once you're connected to a server, the shield will turn green. To choose a specific server, click on the server icon and select your preferred location.
Customer Support
When it comes to any tech product, you want to know that you'll get support when needed. Unfortunately, Trust.Zone only provides customer support between 6 am and 4 pm GMT from Monday to Friday. Worse yet, you only have the option to send a ticket through the website's contact form. There's no phone number or live chat.
Bottom Line
Despite limited options when it comes to customer service, Trust.Zone is a stellar VPN that allows you to do everything from watching your favorite shows to downloading and sending files. We highly recommend the service and believe that it's well worth the financial investment, especially with the huge discount you can currently get.