Best Video Calling Apps in the UAE (THAT REALLY WORK)
Last Updated by John Bennet on June 22, 2022
Voice calling apps are certainly one of the best ways to stay in touch with friends and family, whether at home or abroad.
These apps allow you to make voice and video calls to anyone else who uses the app, allowing you to communicate wherever you have an internet or data connection — without the need for a phone contract.
Unfortunately, there are still a handful of countries who actively restrict freedoms within their borders—primarily in regards to internet censoring—making it close impossible to use many of the most popular voice calling apps in the world.
Despite presenting itself as an innovative and forward-thinking oasis in the middle of the desert with famous cities such as Dubai and Abu Dhabi, the UAE is surprisingly oppressive and restrictive to its own people and expatriates — below that shiny and alluring exterior.
If you are visiting the UAE for work or vacation you might have trouble using your usual voice calling app. Luckily, there are ways you can safely access your favorite sites so you won't have to miss any work calls or friend catch-ups while in the UAE.
Why Are Voice Calling Apps Blocked in the UAE?
Voice calling apps fall under the UAE's backwards and utterly non-modern internet censorship laws, which includes many other social media apps alongside blocking certain streaming websites as well.
This means even if you're visiting the UAE on business, as many now do, you are still blocked from using them.
List of Voice Calling Apps in the UAE
Skype
Skype is the app that started it all, and is available on every major platform and operating system.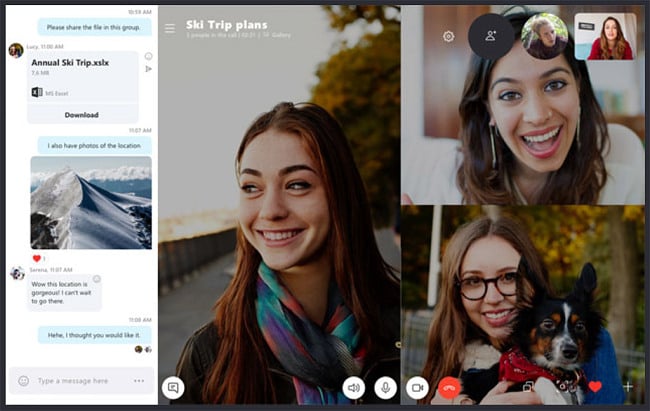 Aside from
voice calling
, Skype also provides
free high-quality video chats
for up to 25 people at once, and allows for the
sending of texts, videos, photos, and other multimedia files
.
WhatsApp
WhatsApp is the world's most popular messaging app, with over 1.5 billion users.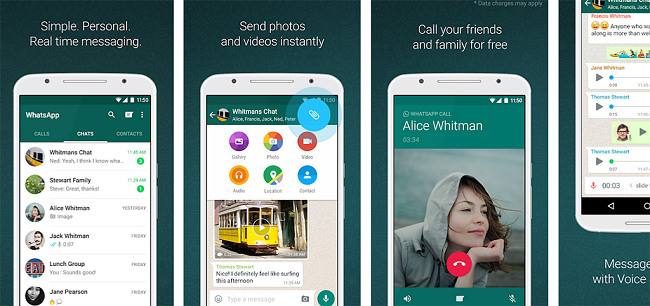 Although it started off as a messaging app, WhatsApp now
supports voice and video calls
as well, and can be used on everything from desktop computers, to smartphones.
Google Duo
Google Duo is still relatively new, but has already become one of the best voice and video calling apps you'll find. The interface is incredibly simple and easy to use, and you can now chat with up to 7 people at one time, along with sending various files back and forth.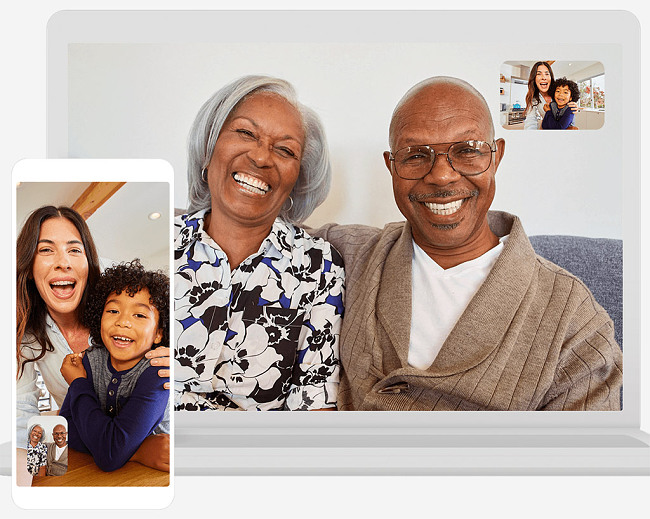 You can use
Google Duo on both iOS and Android devices
, along with Google Chrome's browser on any platform.
Facebook Messenger
Facebook Messenger started off as a simple way to message your Facebook friends, but now it's practically become its own entity that's separate from the core Facebook platform, since you no longer need an active Facebook profile to use it.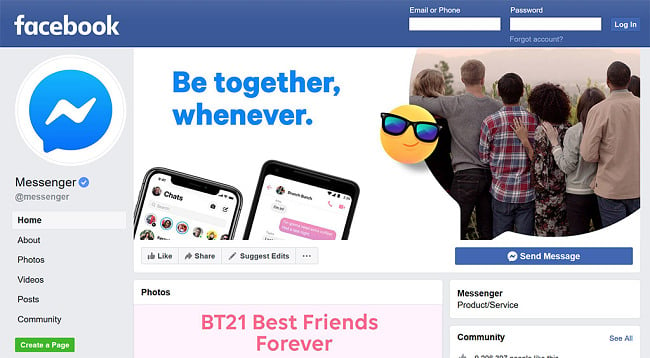 With Facebook Messenger, you can not only
send messages
but do
live voice and video chats
as well.
Viber
Viber is a great voice and video calling app that's perfect for use within the UAE. The entire app is encrypted to protect your communication and identity, and makes calling as easy as possible: just tap on the video button next to your friend or family member's name to instantly call them.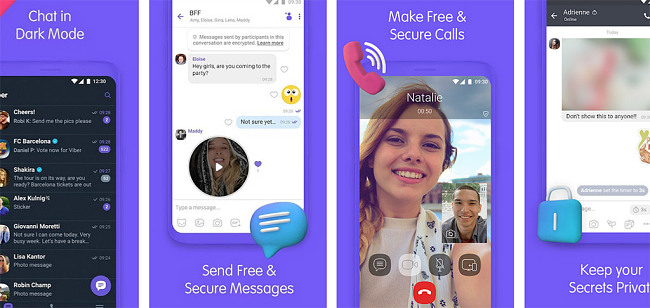 Calls are free to users inside the same country
, but do note you'll need to buy credits to call outside the country. Viber is available on Android, iOS, Windows, Mac OS, and Linux.
How to Get Voice Calling Apps in the UAE Using a VPN
All of the above listed voice calling apps are all great for different reasons, but if you're not using a VPN with them, you won't be able to use them at all.
When you're traveling to the UAE, obtaining and installing a VPN before using a voice calling app is always a requirement.
By using a VPN, you can make your IP address appear to be from your home country which will allow you to safely access your voice calling apps.
Here are the steps for how to get voice calling apps to work in the UAE:
Choose a VPN service
Sign up for, download, and install the VPN app to your device
Launch the app and log in
Select a server outside the UAE
Download your voice calling app of choice
Enjoy unrestricted voice and video calls
5 Best Free VPNs for Voice Calling Apps in the UAE
The vast majority of reputable and effective VPNs require you to pay for the service. Although these subscriptions tend to be fairly cheap, there are those who may not be able to pay at the time. These people can choose to go with a free VPN instead.
We tend to shy away from recommending free VPNs for a few reasons.
First, the free versions typically have very limited features, and will also restrict bandwidth most of the time, which limits what the VPN can do.
Secondly, free VPNs sometimes fail to offer the protection they advertise, and can impose pop-up ads and possibly even malware.
With that said, there are a handful of free VPNs worth using for voice calling purposes in the UAE.
ExpressVPN – 30-day money back guarantee
Although ExpressVPN does not have a free version, they do offer a 30-day trial. ExpressVPN is the most popular VPN in the world, and offers an array of features for a very affordable price, such as:
Over 3000 servers in 94+ countries
Unblocks Netflix, Hulu, and more
Fast speeds that support HD streaming
User-friendly interface
Military-grade encryption
We highly recommend ExpressVPN for all of your VPN needs, which includes voice and video calling.
Try ExpressVPN Now – Risk Free
Final Thoughts
The UAE has gone to great lengths to restrict internet use and certain platforms within the country.
By using a VPN with voice calling apps, you can safely make the calls you need while visiting the UAE. In fact, no matter where you are using a VPN for any online activity will ensure your personal data is private and safe from hackers, trackers, or malware.