What is IPv6 and Why You Should Care
What is an IPv6 Address?
Internet Protocol Version 6 is the most recent network layer protocol; systems which allow communication to transfer over a network. Although conceptualized in 1998, it only began to replace IPv4 in 2017.
IPv4 is a 32-bit decimal number containing four number strings, each two to three digits, identifying your device and location. A typical IPv4 address appears like this: 192.168.0.1.
If you want to look up your IPv4 address, you can do that here.
The expectation was that by 2010, all variations of unique IPv4 addresses would be in use.


In response, a new network layer protocol was created to allow additional unique addresses, and that was the start of IPv6.
IPv6 is a 128-bit address containing eight strings of four digits separated by colons. A typical address looks something like this: 2018:0ab6:84a2:0000:0000:7a2b:0271:7435
Types of IPv6 Address
There are three types of IPv6 address.
Unicast – one-to-one communication, a single source transmitting data to a single destination.
Multicast – one-to-many communication, a transmission received by a group of devices as the destination.
Anycast – similar to multicast, however, the source chooses the closest destination of many for transmission.
Advantages of IPv6
Advantages include:
More available addresses
Improved connectivity in p2p networks
Faster speeds
Auto-configuration
Routing efficiency
Strong security
Higher conversion rates
Disadvantages include:
IPv4 remains more popular
IPv6 and IPv4 can't communicate directly and requires a server
VPN providers have been unresponsive in upgrading servers to support IPv6
Due to the many advantages of IPv6, the majority of network engineers, data centers, tech companies, and mobile carriers utilize IPv6. IPv6 is the preferred choice for professionals, and it should be for the average user as well.
Does IPv6 Leak Your Identity?
When using a VPN provider, you're assigned an alternative IPv4 address which protects your privacy and provides online anonymity. If you attempt to communicate with an IPv6 server, there's a possibility that your real IP address might be revealed, exposing your identity.
Using the best VPN for iPv6 leak protection keeps you secure online. Here are our top three choices when it comes to superior providers.
3 Best VPNs

that Protect Your IPv6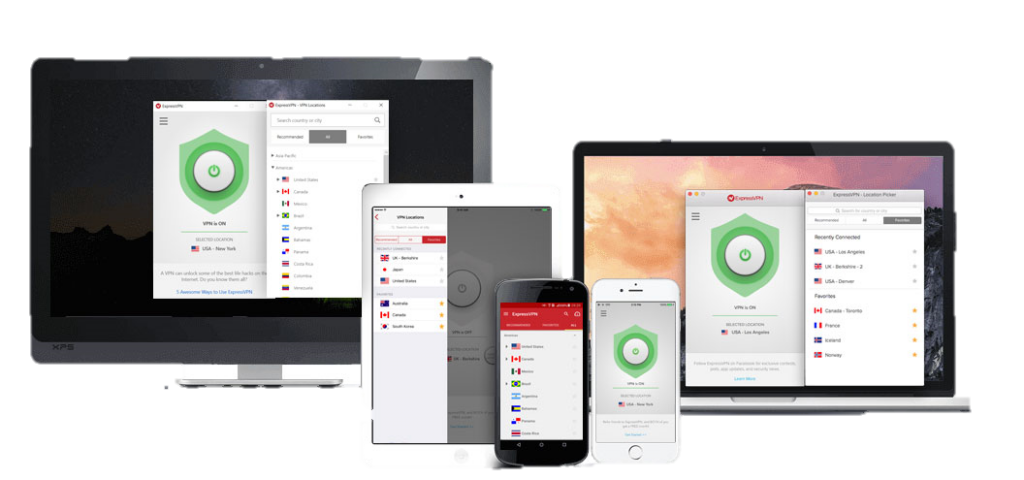 IPv6 leak protection
No connection logs
Unlimited bandwidth
Access to over 2,000 server locations
Easy-to-use interface
30-day money-back guarantee
Not only is ExpressVPN one of the fastest on the market, but they are also serious about security. They protect customers with 256-bit AES encryption, an automatic kill switch, and split tunneling.
Connection supports multiple devices simultaneously, and there is a complete 30-day money-back guarantee, so you have nothing to lose by giving them a shot.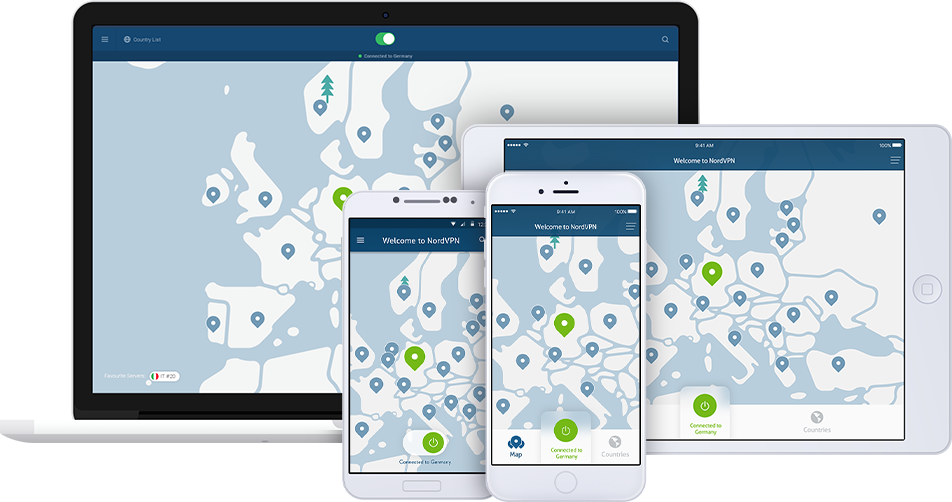 DNS leak protection
CyberSec
Double VPN
Unlimited bandwidth
A massive network of available servers
30-day money-back guarantee
NordVPN is always listed as one of our main choices because they offer access to almost 5,000 servers worldwide, and the network continues to grow.

They have some unique features such as military-grade encryption, CyberSec, Double VPN, and DNS leak protection. You can take advantage of the 30-day money-back guarantee, and try out the service before you commit.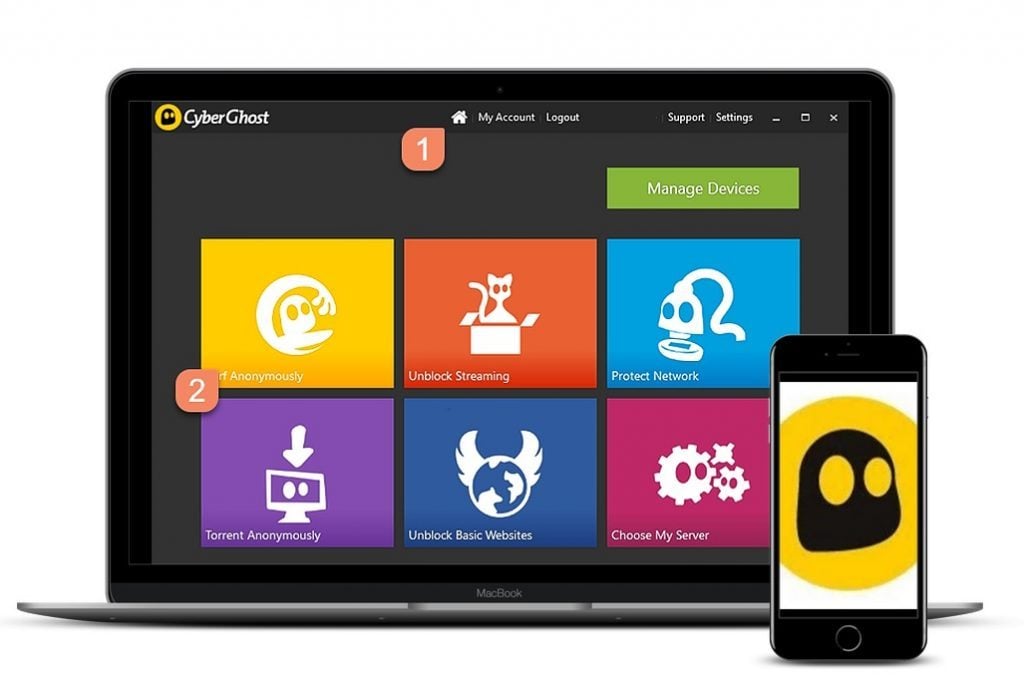 DNS and IP leak protection
Automatic kill switch
No logging policy
256-bit AES encryption
Unlimited bandwidth
30-day money-back guarantee
CyberGhost provides an extensive list of servers worldwide with more than 3,000. Additional online security provided by the ad and malicious content blockers is a bonus, and a simultaneous connection is supported on up to seven devices simultaneously. CyberGhost provides a 30-day money-back guarantee.
Test Your VPN for an IPv6 Leak
Necessary tests are available online, but they don't identify all problems, like brief reconnection leaks, or similar issues. You need an advanced test to ensure your VPN utilizes the correct setup.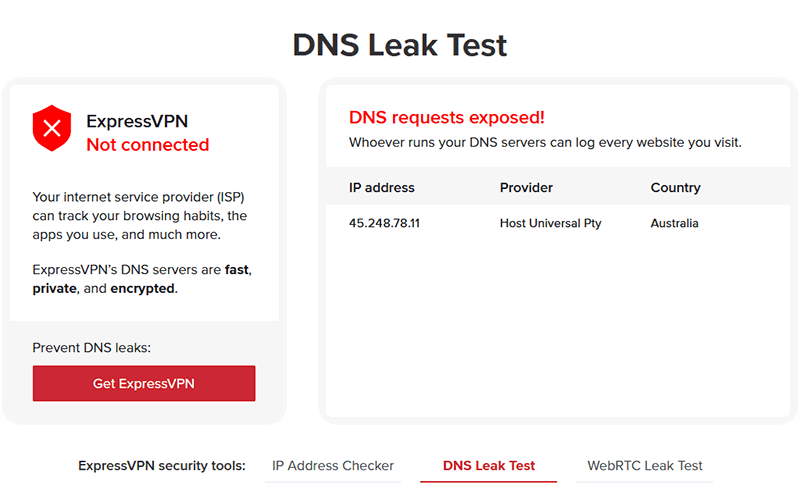 ExpressVPN has one of the most in-depth leak testings around. To look for an active leak, you'll want to follow these steps:
Connect to your VPN server.
Go to the IPv6 testing site and see if the IP address and location listed are yours or if they are showing the VPN provided IPv6 and location.
For an example of how the tunnel responds to interruptions; disconnect your WiFi or Ethernet cable while running the VPN. Then retest.
Reconnect and load different websites while testing as well.
If you recognize unusual readings while using a VPN, report them to the provider immediately.
If you don't have ExpressVPN you can use any of these testing sites using the same steps listed above:
Protect Yourself Online
Utilize one of the best VPNs for protection to ensure that your online activity remains private. With one of our top three choices, you won't have to worry about your security.
Try out one of the VPNs with complete peace of mind since all three offer 30-day money-back guarantees.