The 3 Best VPNs For Croatia
Last Updated by Benjamin Walsh on June 19, 2022
Can't access content in Croatia? Take advantage of a VPN to bypass restrictions and improve your security at the same time.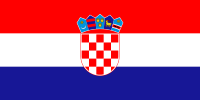 Though small,
Croatia remains one of the more open countries in the world in regards to internet freedom
. Croatia is an EU member state, so the majority of laws and regulations fall under EU directives.
However, internet freedom in Croatia isn't absolute. There are certain geo-restrictions in place, as well as hackers and cybercriminals who look to steal personal information. Not to mention governments and Internet Service Providers (ISPs) who track and monitor your activity.
If you use a VPN, you can overcome all of these issues and maintain your freedom on the internet at the same time.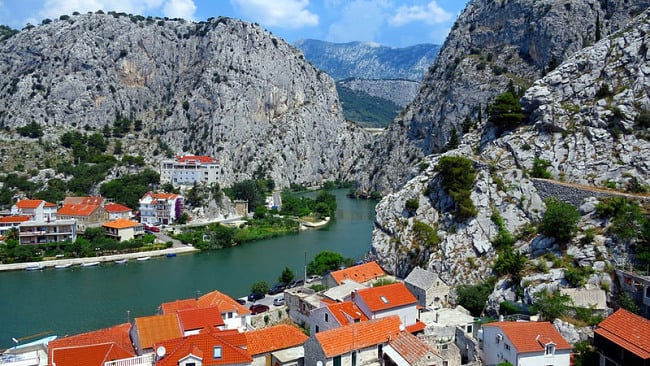 Choosing The Right VPN For You
When researching what VPN is best for you, it is essential to know what you want to use the VPN for.
The following 3 VPNs all have their own unique features to cover each aspect of internet freedom in Croatia.
Those features include:
Protection from hackers and cybercriminals.
Overcoming geo-restrictions.
Streaming your favorite content.
More than 2,000 servers worldwide
256-bit encryption
An automatic kill switch
ExpressVPN is without doubt an excellent VPN for streaming in Croatia. ExpressVPN is one of the quickest VPNs available, having super fast speeds. You can also set your location to almost anywhere in the world and browse the internet freely and uninterrupted. When using ExpressVPN, you'll feel like you're not using a VPN at all. Over long and short distances, performance remains consistent.
Not only do you get a high-quality performance, but ExpressVPN also has a no throttling policy. Often ISPs throttle your bandwidth limiting streaming speeds and forcing you to pay more for a better connection. With ExpressVPN's no throttling policy, you keep full bandwidth, maintaining the best connection possible and eliminating that horrible buffering.
The choice of more than 4,889 servers in 63 countries
DNS leak protection
An automatic kill switch
NordVPN is highly regarded as one of the most secure VPNs on the market. This VPN focuses on security over speed, making it the go-to VPN for protecting yourself against hackers and cybercriminals. NordVPN offers an AES 256-bit encryption used by the US military and the NSA. NordVPN also includes a double VPN option that is ultra-secure to reinforce your security and protect you from potential attacks.
Other additional features are an automatic kill switch and a zero log policy. With the automatic kill switch, the VPN will cut your device's connection to the internet should your connection drop. As a result, governments and ISPs are unable to monitor your activity. Furthermore, NordVPN doesn't track or store user information thanks to their zero log policy, keeping you anonymous while browsing.
2,852+ servers in 60 countries
Supports up to 7 devices simultaneously
Easy-to-use interface
CyberGhost VPN is a great VPN for those looking to unblock geo-restricted content in Croatia. They boast 2,852+ servers in 60 different countries which will allow you to connect to a server within a different location to bypass almost any restriction in place.
You can connect up to 7 devices on the same account. Not only does this keep everyone you are traveling with safe and secure but it also makes sure there are no vulnerabilities between devices if you choose to access your data on a laptop, phone, or tablet.
CyberGhost's easy-to-use interface lets you select the activity you want. The client then chooses the options best suited for you based on what you request. Once that step is done you will then be automatically connected to the server. This is perfect for those that aren't too familiar with VPNs as they can easily navigate the menu and clearly select the option they want without confusion.
Internet Freedom in Croatia
In Croatia, EU directives labeled as "promoting data protection" affect the results of search engines. This limits what you are able to view regardless of what search engine or website you are operating through.
For example, pictures containing nudity are prohibited, even if they are for artistic or medical purposes. Like other countries in the European Union, there are some regulations that Croatia must follow, like upholding intolerance toward forms of hate speech and violent intentions.
If there are any websites or content unavailable in Croatia that you would like to access, simply connect your VPN, change your location to one elsewhere in the world and browse.
Media Content in Croatia
There isn't much choice of media content available in Croatia. Music streaming platforms such as Spotify, Apple Music, and Pandora are unavailable. Moreover, you cannot access Netflix as the TV and movie site is more associated with western Europe.
Television streaming is prevalent in Croatia, and almost all channels you find on TV, you can find online too. However, this content is geo-restricted and only available in Croatia.
Through the use of a VPN, you can bypass Croatian geo-restrictions and access streaming content available in other countries.
VPN – Don't Leave Home Without One
Although Croatia is relatively open in regards to internet freedom, there are some restrictions you can easily bypass with the help of a VPN. Each of the above VPNs listed has their own unique way of helping you overcome these restrictions.

No matter which one you choose, you are able to browse and stream with added peace of mind. Don't just take our word for it. Go try one out for yourself today!