How to Access Grindr in Turkey — Quick Fix for June 2021
Last Updated by John Bennet on June 01, 2021
Members of the lesbian, gay, bisexual, and transgender (LGBT) community in Turkey do not have many of the same rights and acceptance as they do in the Western world.
There are different legal restrictions on them, including same-sex relationships and marriages; different standards for service in the military; and different standards for discrimination and what can be done to legally stop it.
That makes living as a LGBT person difficult especially when it comes to meeting, connecting, and dating new people. Every year since 2015, the Istanbul pride parade has been banned and the
capital city of Ankara bans all LGBT or LGBT rights related events
.
While one would think the Internet would be a good refuge for members of the LGBT community, that is not the case in Turkey. The country's strong Muslim beliefs translate into some of the harshest Internet censorship among developed countries.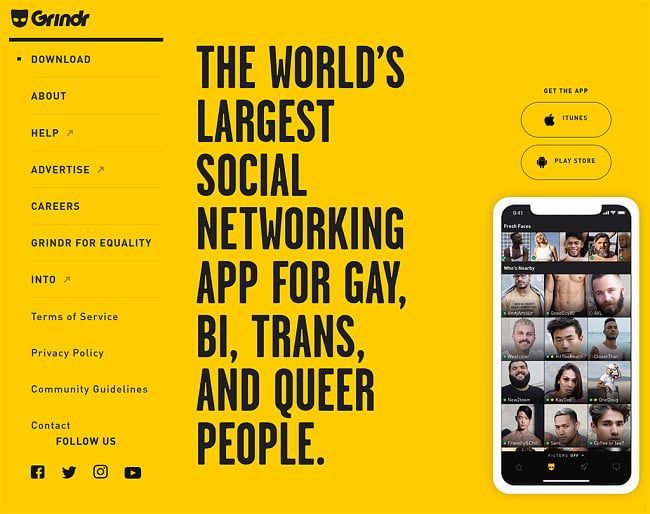 Turkey's Internet Censorship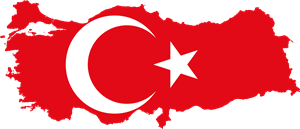 Turkey
not only blocks certain websites, such as the
LGBT social network Grindr
, it also performs
Deep Packet Inspections (DPIs)
which lets their censors block certain content from sites, not just the sites themselves.
This practice can also be used to target individuals from breaking Turkish law. Grindr celebrated its 10th anniversary in March 2019 but Turkish citizens cannot access it from their home-based ISPs as it is one of dozens and dozens of websites blocked by the Turkish government's Internet security protocol.
But just because it is banned in Turkey does not mean there are not hundreds and hundreds of the Turkish LGBT community with profiles on Grindr right now.
How a VPN Works With Grindr in Turkey
Short for Virtual Private Network, a quality VPN provides safe access to a range of apps and sites (including Grindr). It does this by hiding your real IP address, so you can anonymously browse the internet through an encrypted connection. The encryption turns your web requests, uploads, and downloads into a sort of code, random characters that cannot be viewed by any third party without a decryption key. It is virtually impossible to decrypt a message once a certain level of encryption is used.
Extra security features make sure you are able to maintain a very fast connection speed, and that your history is not recorded by the VPN or any other device. This means no one can spy on your browsing history, including advertisers, hackers, web trackers, and other malicious third parties.
My team and I don't condone participating in any illegal activities, but to date, there have been no public cases of foreigners being penalized by the Turkish government for using a VPN with Grindr. The common practice is that Turkey fights VPNs by technologically blocking the services.
Best VPNs for Accessing Grindr in Turkey
Key Features:
3000+ servers in 94+ countries, including over 75 countries that work with Grindr
Built-in speed test helps you find the fastest servers for lag-free swiping
Use Grindr on up to 5 of your devices
24/7 live chat and customer support
30-day money-back guarantee
To prove that it doesn't record or store any of your data, ExpressVPN completed a full security audit with an independent third-party. Its servers in Turkey were even raided during an investigation and no data on customers was found. I also like that ExpressVPN's TrustedServer technology prevents servers from ever writing data to a drive.
A speed test tool helps you find the fastest server right away, so you never miss out on a match due to connection problems. Better yet, you can try ExpressVPN risk-free with its included money-back guarantee. This gives you 30 days to test it out and if you're not fully satisfied, you can get a full refund — no questions asked.
Try ExpressVPN with Grindr risk-free
Key Features:
6900+ servers in 90+ countries gives you thousands of options to unblock Grindr
Built its own servers, so no third-parties can access your data
Use Grindr on multiple devices with 7 simultaneous connections
24/7 live chat available on the website for help at any time of day
45-day money-back guarantee is the longest in the industry
I'm impressed that CyberGhost built its own server network to ensure your data remains safe. With this level of security, you never have to worry about your Grindr account being exposed. Since running its own servers prevents third-parties from being involved, the potential for your data being leaked goes way down. Even if the servers were accessed, its zero-logs policy doesn't record anything that can connect your activities on Grindr with your real identity.
CyberGhost is compatible with the most common device types, including Windows, Mac, iPhone, iPad, Android, Linux, and others. It also has the longest money-back guarantee of any VPN in the industry — you have 45 days to try it risk-free and make sure it works on all your devices with Grindr.