How to Stream the 2019 Bahrain Grand Prix for Free
Last Updated by Benjamin Walsh on May 06, 2019
Airing on March 31st, 2019, the Bahrain Grand Prix is set to be a thrilling experience for drivers and spectators alike. The 2019 season is looking to be packed with action as top dogs such as Lewis Hamilton, Sebastian Vettel, Kimi Räikkönen, and Max Verstappen battle it out for the top spot.
We found a free live stream through Brazil's GloboPlay channel, but in order to access it, you either need to be in Brazil or subscribe to a VPN with servers in Brazil. We'll also show you a few different ways to access premium live streams around the world for free.
3 Steps to Watch the 2019 Bahrain Grand Prix for Free
Brazil's GloboPlay has a free live stream that you can access with a VPN from anywhere. It's important to note that the broadcast is in Portuguese, so if you don't understand the language you may want to either turn down the volume or check out the other options below.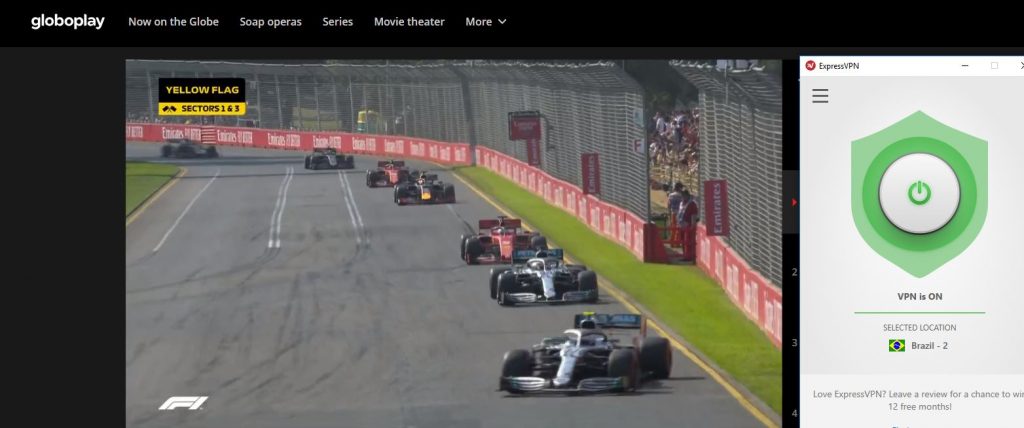 Get a VPN – We tested ExpressVPN and was able to stream using the Brazil- 2 server
Connect to a Brazilian server
Create a free account on GloboPlay and enjoy the stream
If you don't understand Portuguese, you can use Chrome's translation feature to help navigate the page easier.
Watch the Bahrain Grand Prix with ExpressVPN
Formula 1 2019 will be broadcasted on a number of channels across the globe, however, this doesn't mean that these channels will be available in your country. Races can be streamed on paid streaming services such as:
10 Alternate Ways to Stream the Bahrain Grand Prix
If you prefer to watch the Grand Prix in a language you understand we found several alternate ways to watch. These are not necessarily free, but many do come with a free trial. These sites are also restricted to a specific location, so if you're traveling and can't access your account, a VPN will help
Sky Sports F1 (UK)

ESPN (US) – You can get an ESPN stream through Sling, YouTube TV, or Hulu Live

Fox Sports (Australia)

BeIN Sports (Middle East)

Sky NZ (New Zealand)

TV3 (Denmark)

Sky Italia (Italy)

Canal+ Sport (France)

Super Sport (South Africa)

Sky Deutschland (Germany)
However, as previously mentioned, if you're situated in a location outside any of the countries mentioned above, then you're going to have some trouble accessing any of these streaming sites. This is where a VPN comes in.
How a VPN Can Help You Watch the Bahrain Grand Prix
VPNs come with a myriad of benefits that help secure your devices online from potential threats such as hackers and cybercriminals. But, they also give you the ability to watch your favorite content no matter where you are in the world.
By using a VPN, you can change your location by connecting to a server elsewhere on earth. These servers are provided by the VPN you choose. When you connect to one of these servers, your device's IP address changes to mimic that of the server. Therefore, when you visit a website, it is tricked into thinking you're in the same location as that server.
For example, if you want to want to watch the Bahrain Grand Prix, you can simply connect to a server in the UK, Austria, New Zealand, India etc., visit their dedicated F1 streaming site and watch the racing as if you were actually there. Additionally, your connection is safe from any threats that may be lurking online.
3 VPNs for Streaming the Bahrain Grand Prix
There are plenty of VPNs out there to choose from, but only some can provide you with a quality streaming experience. When considering which VPN to go for, you need to consider speed, performance, and server count. Below, we've selected our top VPNs that go above and beyond to give you the best service possible.
ExpressVPN – Ideal for live streaming sports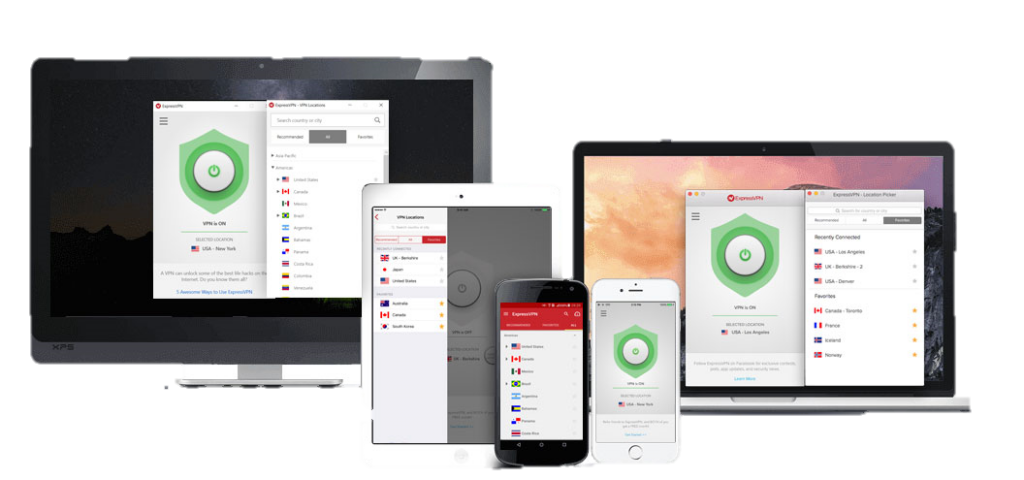 Bypasses geo-restrictions

Incredible performance ideal for streaming

3,000+ servers in 160 locations, spanning 94 countries

30-day money-back guarantee
One of the fastest and most popular VPNs available, ExpressVPN is the ideal option for streaming the Bahrain Grand Prix. Over both long and short distances, ExpressVPN's connection has proven time and time again to be strong, meaning you won't have to worry about interruptions. Additionally, there are servers in over 94 countries to choose from so you can connect to any country that will be broadcasting the race. A monthly subscription will set you back $12.95 per month, but there is a 30-day money-back guarantee should you want to cancel.
Stream the Bahrain Grand Prix with ExpressVPN
NordVPN – Smart Play technology creates an optimal streaming environment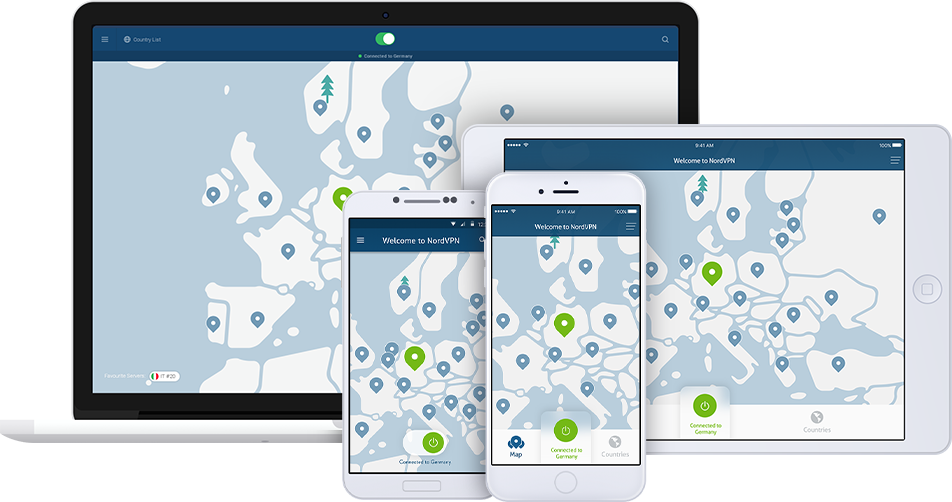 Smart Play technology – optimized servers specifically for streaming

Servers in all F1 available countries

5,000+ servers in 62 countries

Connect six simultaneous device connections
NordVPN is arguably the safest VPNs in the world due to AES 256-bit encryption and double VPN. But on top of this impeccable safety comes Smart Play technology. Smart Play Technology enhances your connection speeds when streaming so you can watch the Bahrain Grand Prix lag free. Furthermore, with a number of servers all over the world, including those broadcasting F1, finding a strong connection won't be a problem. The monthly subscription is slightly cheaper than ExpressVPN too at $11.95 per month with a 30-day money-back guarantee.
Stream the Bahrain Grand Prix with NordVPN
CyberGhost – Optimized servers for streaming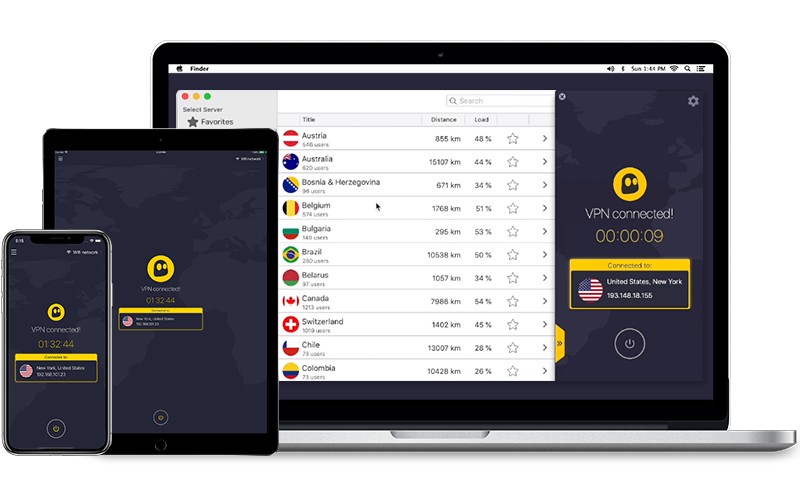 3,000+ servers globally

7-day free trial

Unlimited bandwidth

Easy-to-use interface with a dedicated streaming section
If you're not too familiar with VPNs, CyberGhost is the best option for you. The user interface is simple and the menus are easy to navigate. There is a dedicated streaming section with optimized servers so you can watch the Bahrain Grand Prix at high speeds with minimal chance of buffering. Additionally, with a no throttling policy and unlimited bandwidth, you don't need to worry about your data being cut-off during the 15th lap.

Stream the Bahrain Grand Prix with CyberGhost
Regardless of which VPN you choose from this list, we can guarantee that you will be able to stream the Bahrain Grand Prix easily from anywhere in the world.