Downloading the application was straightforward and simple
. Once we signed up for an account the system suggested which application was best for our operating system. However, we could have picked from the list of apps. Once downloaded, the by following the onscreen prompts we had it installed within a couple of minutes.
There is no need to customize VyprVPN for it to run correctly on your computer. For the less than tech-savvy, this is a blessing. However,
we were pleased to find in the options menu the ability to make quite a few adjustments
if we needed. Tech gurus will enjoy being able to customize DNS settings.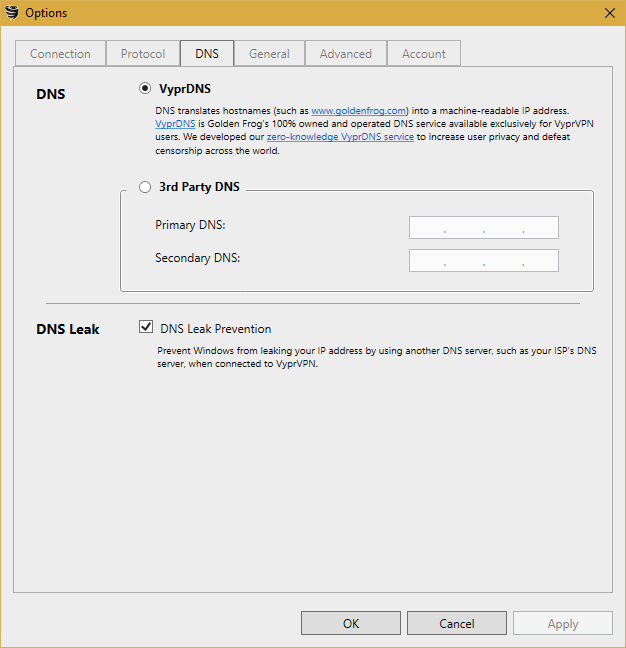 We tested several websites to see how well they loaded using the VPN. The fastest, according to VYPR, did load pages quickly. The
servers in the United States allowed us to stream for Netflix and BBC America
. Servers outside the United States gave us a proxy error, blocking us from viewing. The various US servers we tested did not give us any buffering issues when watching our shows on Netflix. Unfortunately, we could not watch Hulu, as Hulu blocks all proxy servers.
It was a little frustrating to see that when we tried to
use our Outlook application, Gmail blocked connection due to the VPN
. However, if we logged in using Google's website, we received no notification of an unknown log in attempt.
With VyprVPN's
30-day money-back guarantee
you will have time to evaluate their service by checking out speeds at not only different times of the day but also days of the week.