Chrome didn't become the most popular web browser in the world by accident.
Sure, having Google fund the browser doesn't hurt, but plenty of Google apps have failed.
Chrome's blazing speed, simple interface, syncing across multiple devices, and wide-range of extensions are what separates it from the competition.
Download Google Chrome in 3 Easy Steps
Click on the DOWNLOAD button on the sidebar to go directly to Chrome's download page.
Click DOWNLOAD CHROME.

A pop-up window will open with the Chrome Terms of Service, and an option to automatically send usage stats and crash reports to Google. You can uncheck the box if you prefer not to send that information, and then click ACCEPT AND INSTALL.
After the file downloads to your computer, double-click the file or choose RUN, and Chrome will complete the installation.
How to Uninstall Google Chrome
If you decide that Chrome isn't for you, follow these steps to uninstall Chrome quickly.
Type Add or Remove Program in the Windows search bar.

Scroll down to Google Chrome and click UNINSTALL.
Your computer will save your Chrome settings, in case you decide to download it again in the future.
Google Chrome Overview
Chrome's minimalist design approach should not be mistaken for a basic browser, as it is, in fact, a robust and swift one capable of managing demanding tasks without experiencing any performance slowdowns.
Sign-in to Chrome for a Personalized Experience
One of the best features Chrome offers is syncing across multiple computers and platforms. You can log in to Chrome using your Google account, and when you use Chrome for iOS, Android, or on a second computer, you'll have the option to import your browsing history, passwords, bookmarks, plugins, and more.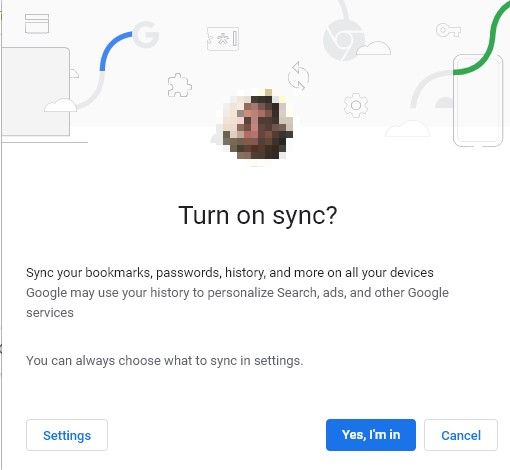 Extensions, Extensions, Extensions
Perhaps the most significant advantage the Chrome has over other browsers is the extensive browser library. The Chrome Web Store has both free and subscription-based apps. You can sort by different categories and find almost any extension you might want — from online security apps to games, productivity apps, and much more. Installing extensions couldn't be any easier if Google tried. All it takes is a few clicks of the mouse to install extensions.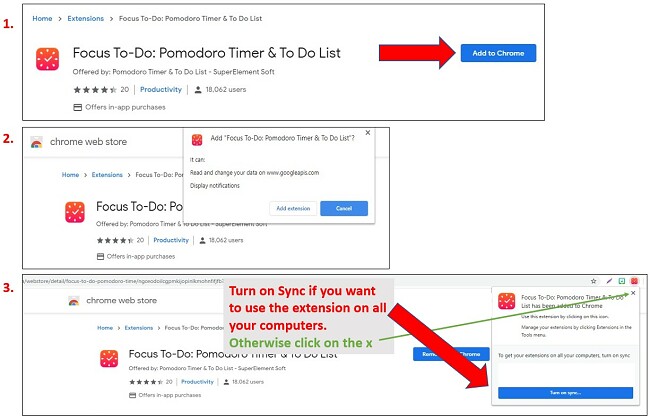 How Secure Is Google Chrome?
It's important to separate security and privacy when talking about Chrome. Google is, at its core, a data collection company. They combine your search history, sites you visit, and your interaction with other Google apps to target (relevant) ads that will appear on many other websites you visit. If you want to hide all of that from Google, turn on Incognito Mode, and Google won't save your browsing history, cookies, or site data.
However, from a security standpoint, Google Chrome does a great job protecting users, as best a web browser can. It doesn't have an antivirus program or malware detector, but it will prevent or warn users from going to an unsafe site.
Chrome blocks all "Insecure Downloads," which are downloads that come from an HTTPS site, but the download link is just HTTP.
Another widespread security concern is with data, including passwords, syncing across multiple platforms. The data is encrypted, but it's on you to remember to log out of the browser if you don't want other people who use that computer to have access to your data. I strongly recommend that you use a secure Password Manager other than Chrome to protect this critical information.
Are Extensions a Security Concern?
On the one hand, Chrome extensions are one of the best features, but at the same time, they can be a gateway for a company to get their hands on your data. Before you add the extension, you will have to approve the "permissions" that it requires to run.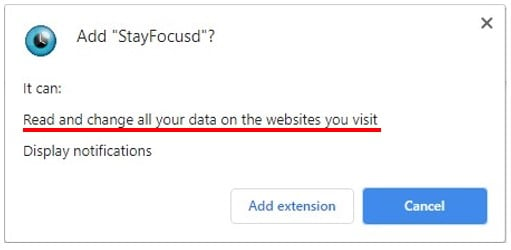 Exploring the developer behind the extension and confirming its authenticity and reputation is a wise step to take. Google also provides a review section for every extension, offering insights from fellow users.
Alternatives to Google Chrome
Chrome may be the most popular browser in the world, but it's far from the only option. Here are a few other options that you can check out.
Firefox: An open-source browser that really focuses on privacy. While not as fast as Chrome, there is no real noticeable drop in page load speed. Firefox has some excellent security and user features as well, such as Lockwise Password Manager, Pocket, Send, Screenshot, and Monitor.
Opera: This browser has made some improvements over the past year that have made it more visually pleasing and user-friendly. It comes with a built-in VPN and ad blocker to increase security. While the VPN won't bypass the Netflix proxy error, it will keep you anonymous online.
Brave: A relatively new browser that focuses on speed and security has steadily increased in the number of users over the past several years. It has a built-in tracker blocker, which in addition to protecting you from tracking, also helps increase the page load speed. One of the more unique features is TOR access directly from a tab, which will allow you to stay anonymous online and search the Dark Web.
FAQ
How can I set Google Chrome as my default browser?
If you have several web browsers and want to set Chrome as your default browser just click on the menu button in the top right corner > Settings > Default Browser > Make Default.
How do I change the default Search Engine?
Google is the built-in default search engine. However, if you want to change it or it was changed when you downloaded some software, go back to the Settings Menu and scroll to the Search Engine Section. Open it up, and you can set the default engine and see a list of options other than Google.
Do I have to sync my browser with every device I log on to?
No. You will be given the option to sync and import all your bookmarks when you log in to the browser.
Can I personalize Chrome?
There is a "theme" section in the Chrome Web Store. There you'll find all different skins for Chrome that will change the color and look of your browser. If you use Chrome on multiple computers, you can import your themes, bookmarks, and favorites by syncing your account.
Is browsing in Incognito Mode really secure?
Incognito Mode should not replace having an antivirus program or a VPN. All it does is hide your browsing activity from Google, at least in terms of collection cookies, adding a site to your browsing history, and trackers. It won't make you anonymous to your ISP, the sites that you're visiting, or protect you from malware or viruses.
Download Google Chrome now!