Duolingo is a foremost free, fun, and effective way to learn a language. Although there are several similar applications on the market, Duolingo's remains a popular choice because of its quick, fun bite-sized lessons. As you move on to other lessons, you will have the opportunity to put the knowledge you gained in the previous sections to practice.
So, if you're looking for a quick and engaging way to learn a new language and improve your vocabulary right from your desktop, you can try Duolingo.
Duolingo is free and can be used by anyone seeking to learn a new language without having to sit in a brick and mortar class or spend hours taking an online course.
Follow the guide below, and I'll show you how to download Duolingo for PC for free.
How to Download and Install Duolingo on Your PC for Free
Click on the Download button on the sidebar to go directly to the official Duolingo download page.
Click on the "Get in Store" button as shown below. This will take you to the Microsoft Store on your PC.

There, you can click on the "Get" button to download and install the application. Wait for the installation to finish.

Click "Launch" to open the application once the installation is completed. Create a new account and login.
Once you're logged in, you can set up your profile and start learning.
How to uninstall Duolingo from your PC
If you are not satisfied using Duolingo for your language lessons, you can uninstall the application from your PC by following these easy steps:
Type Add or Remove Programs in the Windows search bar and click the Enter key.

Scroll and locate Duolingo on the list of installed programs, then click the "Uninstall" button.

Once the uninstallation wizard opens, confirm that you want to remove the software, and it will be deleted from your computer.
If you want to try out other apps for learning new languages, check out the free alternatives below.
How to cancel a Duolingo account
To completely cancel your Duolingo account, you need to first log into your account, either on your browser or the app.
Go to the Profile tab, and then tap on the Settings icon. Then, scroll to the bottom of the page and select, 'Delete Account'.

Duolingo will send you mail to your registered email address. Click on the link in the message sent to you to confirm the account deletion request. You have a 7-day grace period until your account is completely deleted.
To erase your personal information, visit the Duolingo Drive-Thru and select "Erase Personal Data".
Overview of Duolingo
You can learn Spanish, French, English, Portuguese, German, Irish, Dutch, or any of the 40 languages offered on Duolingo. The most thrilling part of using Duolingo is that the lessons and practices are fun and gamified. You learn grammar, vocabulary, sentence construction, and other nuances.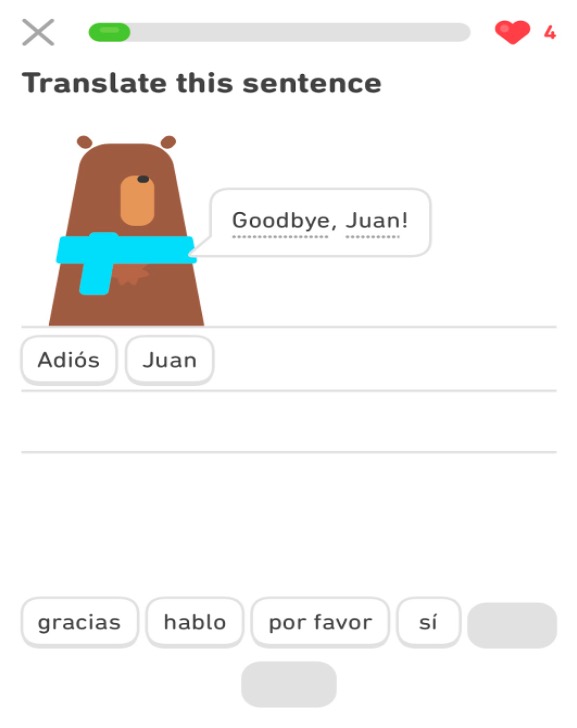 There are over 100 different language courses that have been organized in bite-sized lessons for you. If you're busy, you can install the mobile version, and with just 5-10 minutes of practice every day, you're well on your way to becoming a fluent speaker of a new language.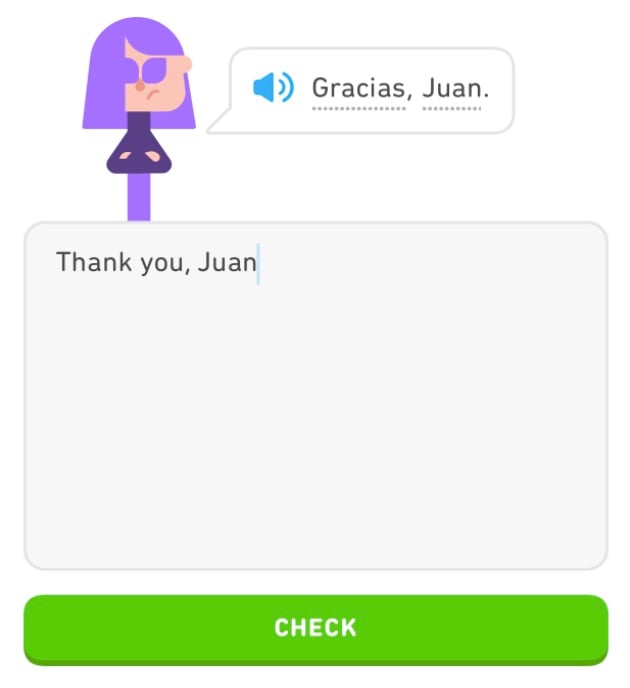 In addition, Duolingo is free. Yes, no fees but you might be requested to participate in ads to continue enjoying the app. As you learn, you will be given the opportunity to practice speaking, writing, and reading the new language you're learning.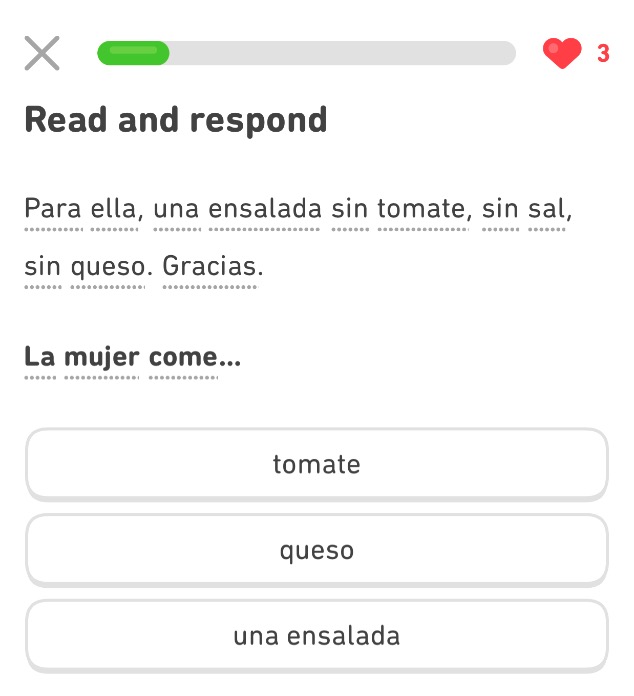 You lose heart when you answer questions incorrectly and get rewarded with shiny achievements as you progress. However, if you're expecting to attain a native-level proficiency in any language, Duolingo may not be enough for that. Having been using Duolingo myself for a while, it's clear that this app is great for giving you a strong base or foundation to build on, but don't expect to achieve advanced fluency using the app alone.
Features of Duolingo
Organized and Progressive Lessons: Duolingo has been structured in a way that allows every learner to move from one stage to another with increasing levels of difficulty. First you will be introduced to words, then phrases, sentences, and so on.
Bite-sized Lessons: The lessons are broken down into small chunks, making it very easy for busy people to take out a quick break and do some learning.
Consolidate on New Lessons: After each stage, you can progress to the next one, but Duolingo also offers you an opportunity to strengthen your skills in what you've learned before. When you level up a skill you earn a Crown, and the exercises you do thereafter become harder.
Sentence Building: You are introduced to sentence structure early on in your language learning journey. This makes it easy for you to start consolidating on new words and improve your vocabulary fast.
Learn 40 Different Languages: You get to learn from a wide array of languages, including Arabic, Spanish, French, German, Russian, English, Portuguese, Korean, Italian, etc.
Gems and Streaks: As you make progress on Duolingo, you accumulate 'streaks' by successfully finishing lessons each day. Additionally, if you maintain this consistency over multiple consecutive days, your streaks increase. Moving from one stage to another grants you access to gems. These gems, in turn, offer the opportunity to enroll in special courses.
Gamification: A major selling point for Duolingo is its focus on improving the language learning experience by using a fun, game-like approach. In line with studies that support a more dynamic language education, Duolingo uses an unconventional study technique that provides motivation, goal setting, and continuous reward system to spur learners on to complete more lessons.
Learn Multiple Language Skills: Learning a language requires you to master multiple skills. This includes vocabulary, grammar, reading, writing, speaking, and listening. There are a bunch of add-ons on Duolingo that you can use to learn certain language skills, such as listening comprehension and practicing reading.
Free Alternatives to Duolingo
Babbel: Babbel has been rated as the best overall language education application out there. You can learn multiple languages on Babbel, and it combines traditional teaching styles with interactive and innovative lessons. But unlike Duolingo, Babbel only offers you 20 days of free use with its money back guarantee.
Drops: With the 5-minutes learning sprint, Drops offers you a quick and fun way to learn something fresh within a very short time everyday. Drops uses more of visual-based learning, unlike most other alternatives. You can play games, listen to audio lessons, use illustrations, and so on.
Rosetta Stone: Rosetta Stone is the oldest computer assisted language education application. It only offers 24 major languages with lessons curated by experts. You'll get a comprehensive learning material and guide to get the best of the language you choose.
FAQs
Is Duolingo free?
Yes, Duolingo offers you a freemium learning experience. However, if you have the time and wish to supercharge your language learning experience, you can opt for the Duolingo plus subscription, which gives a 14-day free trial for a start.
Follow this simple instruction to download Duolingo for free
and start learning your chosen language.
Is Duolingo secure?
Duolingo maintains that it is serious about protecting the confidentiality and personal data of users. However, the company also tracks users' data to monitor learning patterns and probably improve users' experience. You can
safely download and install Duolingo on your computer from the official website
. Avoid downloading the app from unofficial sites to keep your computer safe from viruses and malware.
What is a Crown?
A Crown is a feature in Duolingo that allows you to delve deeper into a particular skill. When you level up (complete the lessons) a skill, you will be rewarded with a Crown. Afterwards, you progress to tougher lessons. After earning a crown in a particular skill, you can choose to go deeper into that skill and level them up or continue with other skills to learn new lessons.
Read More