If you've ever wanted to run Android apps on your PC, BlueStacks can change your life. Once you download the free BlueStacks software, you'll be able to play mobile games or open other apps that were designed especially for Android devices, on your PC.
BlueStacks is an Android Emulator, which means it creates an environment that is compatible with APK files. All you need to do is download the APK file to your computer and run it on BlueStacks. You can use BlueStacks to test out a new app if you don't want it to have access to any of the data on your phone or tablet.
It is also a great software for mobile app developers, as it creates a secure environment for testing the app.
Follow the instructions below and I'll show you how to download BlueStacks for free.
How to Download BlueStacks on your PC for Free
Click the Download button on the sidebar, and the official BlueStacks website will open in a new tab.
Press the Download BlueStacks button, and the setup file will instantly download to your computer.

When the setup file download is complete, click on the file to open the setup wizard.
Press the Install Now button, and the software will install on your computer.
When the installation is complete, you will need to restart your computer.
How to Uninstall BlueStacks
If BlueStacks isn't the right Android emulator for your needs, you can uninstall it by following these 3 simple steps.
Type Add or Remove Programs in the Windows search bar and press the Enter key.

Find BlueStacks in the list of the installed programs and click the Uninstall button.

Confirm that you want to delete the software, and the uninstallation wizard will remove it from your computer.
If you're still looking for a program that allows you to run APK files on your computer, check out these free BlueStacks alternatives.
BlueStacks Overview
BlueStacks is a brilliant solution for anyone who wants to open an Android app on a computer. The popular Android emulator creates an environment that can open APK files that won't open on Windows or Mac devices. The software is lightweight and has undergone major upgrades in the latest release making it faster than ever before.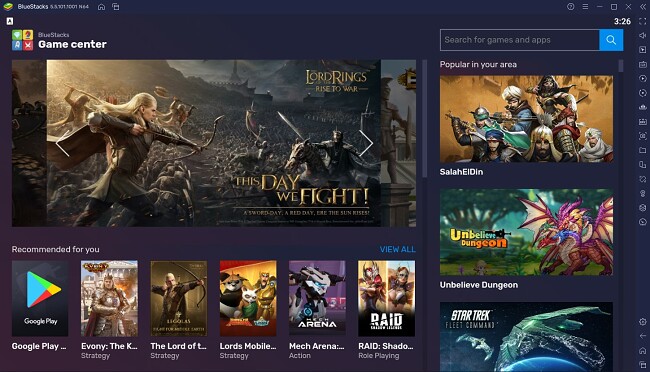 Some of the key technical upgrades include higher Frames Per Second (FPS), resulting in smoother gameplay and reduced RAM, CPU, and GPU usage.
BlueStacks is free to use, and you can connect it to your Google account to download games directly from the software interface.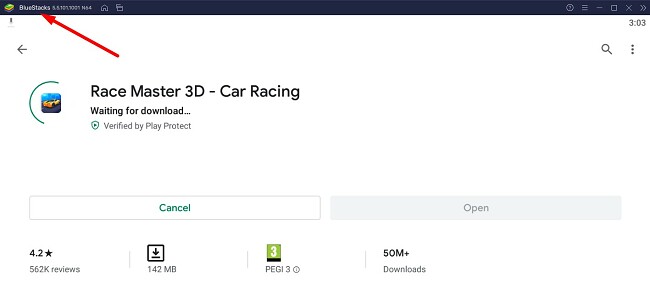 BlueStacks Features
BlueStacks has come a long way since it was first introduced over 10 years ago. The game controls, which were once a major problem, have significantly improved. Now, you can control the games how you want, with the intuitive Game Controls. Use a keyword, mouse, or gamepad controller to achieve PC-type gameplay. All three of these options are customizable, so you can choose what action each button takes. You can import and share your control setting, making it easy to share with your friends.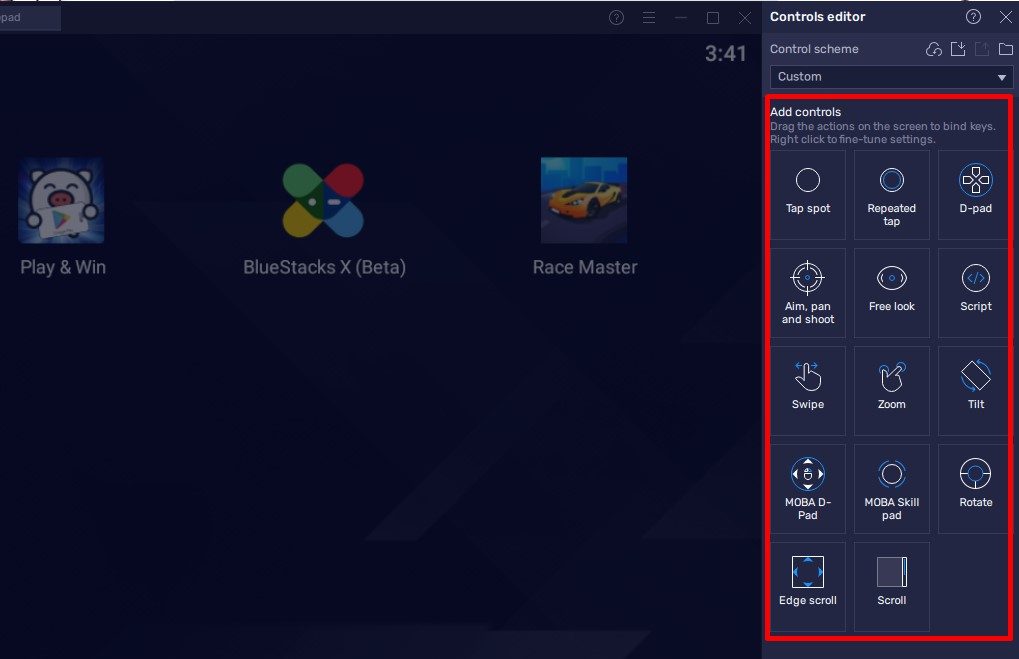 Multi-Instance Gaming
You can open multiple games or even the same game multiple times by opening multiple BlueStack instances. Each Instance is a separate BlueStacks window, and there is no interference between the different games. Make sure to turn on the Eco Mode in your BlueStacks settings to optimize your computer and ensure that each window is running smoothly.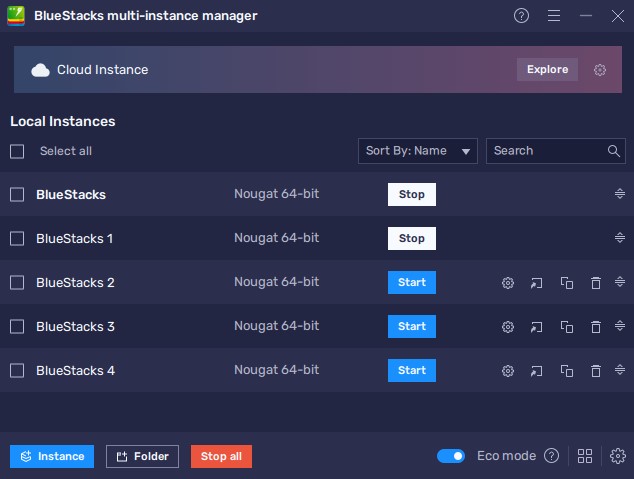 If you have multiple user accounts, you can connect each instance to a different account. This is helpful with games that require you to either buy coins or wait a few hours or a day in between games. You can also use this as a method of quickly growing your guild or adding different treasures that would normally take a long time.
The Multi-Instance Manager also allows you to play both 32-bit and 64-bit Android games at the same time.
Automate your Tasks with Macros
Some games have boring, repetitive tasks, which can be important when you're building your troops or gathering resources. With BlueSTacks, you can record a sequence of actions and have them replicated in a game. This means that you can train your troops in Rise of Kingdoms or execute attacks in Mobile Legends without having to wait and earn the rewards, without having to do anything manually.
If you're not sure which game allows for macros, or you need ideas for setting them up, the BlueStacks Macro Community can help. Get tips and advice from players around the world and revolutionize how you play Android games.
Once you have a working macro, you can save it to your desktop or cloud storage as a .json file and share it with your friends.
Optimize your Computer with Eco Mode
If you notice that your computer is lagging, you can turn on the Eco Mode, and it will optimize your computer and increase performance. This is helpful when using Multi Instance gaming and even just playing data heavy games. According to internal benchmarking tests by BlueStacks, by activating Eco Mode, you will see an 87% drop in your CPU usage and a 97% drop in the GPU.
Instant Translation of Android Games
BlueStacks makes it easy for players to enjoy the Android games in their native language with real-time translation. Certain games feature intricate narratives or instructions presented on-screen. Rather than struggling to interpret the content, players have the advantage of viewing translated versions. These translated texts are superimposed as screenshots while the game continues to run subtly in the background.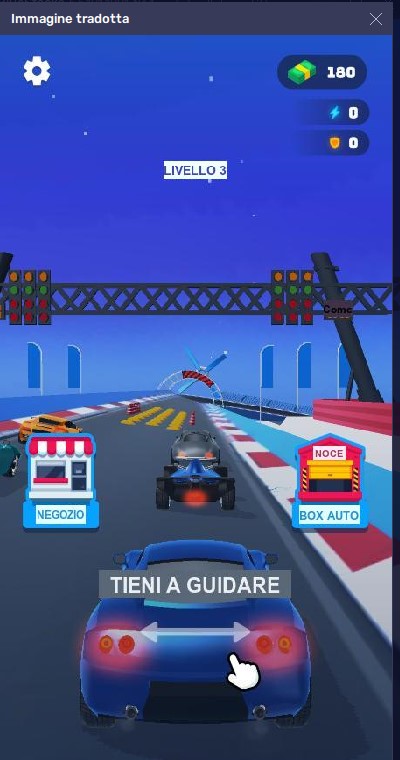 It can take a few seconds to close the translation window, so it's recommended that you don't turn on the translation mid-race or while in a combat situation. To turn on translating, press the Ctrl+Shift+L buttons at the same time.
BlueStacks X Take Mobile Gaming to the Cloud
When you download BlueStacks, you will also get BlueStacks X in the download bundle. It removes any hardware limitations that a player has on their computer or mobile device. This means that you can play any game in their catalog, and because it's in the cloud, there's no need to download the game or worry about storage space.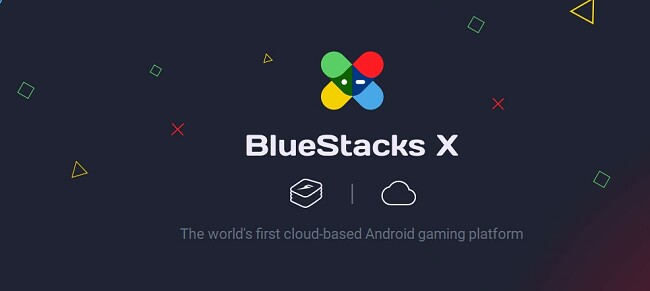 Another nice feature of BlueStacks X is that you can sync your game progress across multiple devices. So if you're playing on the cloud, your progress will be updated to your phone, and you won't have to repeat any levels or earn additional credits.
Free Alternatives to BlueStacks
Nox: The feature rich Nox Android emulator comes preloaded with all the tools you need to enjoy Android apps on your PC or Mac. The hardware is optimized for high FPS, so the gameplay is smooth and buffer free. You can also change the Android OS with a single click and connect it to your own controller for precision movement.
LDPlayer: LDPlayer has quickly become one of the most popular Android emulators thanks to an intuitive interface and high powered performance. It runs on Android Nougat and has an App Store app preinstalled, so it's easy to download the apps or games that you want.
FAQ
Is BlueStacks safe?
As long as you
download the official version of BlueStacks
, there are no safety concerns. In fact, using BlueStacks is actually safer than downloading apps to your phone. Most apps give the developers access to some data on your phone, but BlueStacks runs in a separate environment, so if you downloaded an app from a questionable source or one that was exploited, your private data would still be safe.
Is BlueStacks legal?
BlueStacks is software that creates an Android environment on your PC or Mac. There are no copyright or pirating issues with downloading the software and using it for gambling, testing, or Android app development.
Will BlueStacks slow down my computer?
The BlueStacks software is very lightweight and doesn't take up too many resources from your CPU that it should noticeably slow down. However, when you're playing data-heavy games or have multiple games running at the same time through the
Multi-Instance feature
, it could slow down your computer. To avoid this, BlueStacks has an Eco Mode that can be enabled which saves on RAM, CPU, and GPU usage so that your computer will continue to run smoothly and without any issues.
Download BlueStacks now!