The Only Way to Bypass Saudi Arabia's Omegle Ban
Last Updated by John Bennet on June 20, 2022
Omegle is a popular online chat website that allows people to communicate without the need to register. It also has a video conferencing service that has both monitored and unmonitored portions and has struggled with both boys and censorship.
One of the places it is banned is Saudi Arabia, which has strict rules in place for the censorship of books, newspapers, magazines, broadcast media, and the Internet based on the country's religious values.
However, thousands of foreigners travel to Saudi Arabia each year for business in the petroleum industry. Those who wish to access Omegle and other blocked websites have one surefire option to work around Saudi Arabia's censorship issues.
This article will detail Omegle's struggle with censorship, how bans work in Saudi Arabia, and the best way to deal with both while staying safe online.
History of Omegle
Omegle was founded by an 18-year-old American in 2009 and was up to 150,000 page views per day in less than a month. It was initially a text-only chat that had two people paired together as strangers to talk. The following year, it introduced video chat for people who wanted to use webcams and microphones to communicate.
More
features
followed between 2011-2015, including a
Spy Mode
, the option to be paired with a stranger via shared interests, and an
unmonitored video chat
that has been often modified to avoid risking sexual imagery and content being exposed to children under the age of 18. In 2014, Omegle added a
Dorm Chat feature
that could only be accessed by members with an ".edu" email address.
Saudi Arabia Internet Censorship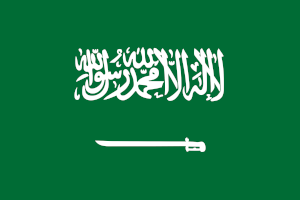 Needless to say, Omegle is a banned website in Saudi Arabia given its religious beliefs and condemnation of things such as homosexuality, profanity, and pornography.
Since October 2006, all international Internet traffic enters Saudi Arabia through a proxy farm in King Abdulaziz city for Science and Technology where it is applied to a content filter. The filter first took shape from a Council of Ministers resolution in February 2001. Its filer has been called the "most aggressive censorship focused on pornographic use, gaming, religious conversions of Muslims, and filtering circumvention tools."
It's not just a filter in place, but also a crime in Saudi Arabia. The country's Anti-Cyber Crime Law states it is a crime to "produce, possess, distribute, transmit, or store Internet content or a computer program that involves gambling, human trafficking, pornography, or anything deemed to be against Islam, public morals, or public order."
The country has gone on to block Wikipedia and Google Translate which were being used as workaround for banned websites.
The VPN Workaround
The most safe and secure way to view banned content while inside Saudi Arabia is to use a Virtual Private Network (VPN). A VPN allows you to route Internet traffic from your computer to a third-party server located outside Saudi Arabia, from which you can request any website you want and receive its data via the equivalent of a proxy server.
A VPN takes things a step farther than a proxy server, however, by using heavy-duty encryption and other security protocol to ensure that no one outside of your connection can spy on what you are accessing online. This form of encryption is like having your data flow through a tunnel established between your computer and the remote server. While your ISP is aware that you are accessing the Internet, it cannot see what you are sending or receiving.
Because of Saudi Arabia's strict policy on "filtering circumvention tools", most VPN websites and downloads are also banned in the country. Thus, if you are travelling to Saudi Arabia, the smartest thing you can do is research VPN clients and download one before you enter the country. If it's on your computer before you enter Saudi Arabia, it will work just fine.
When you start up the VPN client, connect to a remote server outside Saudi Arabia and make sure it's in a country that does not have similar censorship blocks in place. Once you've secured your connection, you can browse the Internet at will, with your requests encrypted at your end, decrypted by the remote server, assigned a new IP address and sent on to the Internet with Saudi Arabia's filters none the wiser.
Because the government takes this censorship so seriously, it is wise to have a quality VPN in place.
One of the best is
ExpressVPN
, which has
thousands of servers
to choose from and great customer service to boot.
CyberGhost VPN
stresses security and is based in Romania, offering
lower latency speeds
than most servers.
Private Internet Access
uses the same encryption grade as the US government and also offers
unlimited bandwidth
.