Stream Hockey Night in Canada for Free from Anywhere (2019)

Last Updated by John Bennet on January 08, 2021
Hockey Night in Canada is more than just the NHL game of the week on CBC. The show, anchored by the legendary Don Cherry, is an institution, it's must see TV for all hockey fans. So, it just doesn't seem fair that just because you happen to be out of Canada you can't view the game.
This is the message you see when trying to watch the CBC online
Today is your lucky day, we have the hack you need to watch Hockey Night in Canada for free from anywhere in the world.
3 Steps to Watch Hockey Night in Canada
Get a fast VPN with Canadian Servers
Connect to one of the Canadian servers
Top 3 VPNs for watching Hockey Night in Canada
There are literally hundreds of VPNs on the market, but not all of them are suitable for streaming live NHL action. There are several factors that go into our decision making that are listed below.
We mentioned earlier that you can watch the games for free. That is through the CBC website, however the recommended VPNs are all premium VPNs and will cost a few dollars a month, which is much less than you'd pay for cable or to purchase the NHL streaming app.
There is a way to make it completely free, as you'll see below the VPNs we recommend include a money back guarantee. If you switch VPNs each month you will be able to access everything for free. This can be a hassle and so we don't recommend it, but it is an option.
The VPN needs:
Servers in Canada
High Speed servers so you can watch the action in HD and without buffering
Unlimited bandwidth
Bypass the CBC geo block
With those in mind we found the top 3 VPNs that fit that criteria.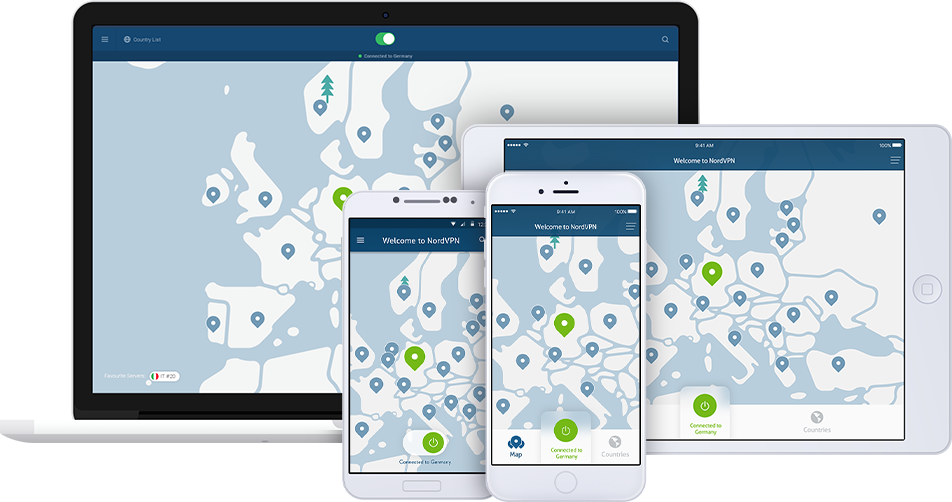 One of the fastest VPNs we've tested
Over 200 servers in Canada
Bypasses nearly every geo block, including the CBC
30-day money back guarantee (You need to provide a reason why you want your money back)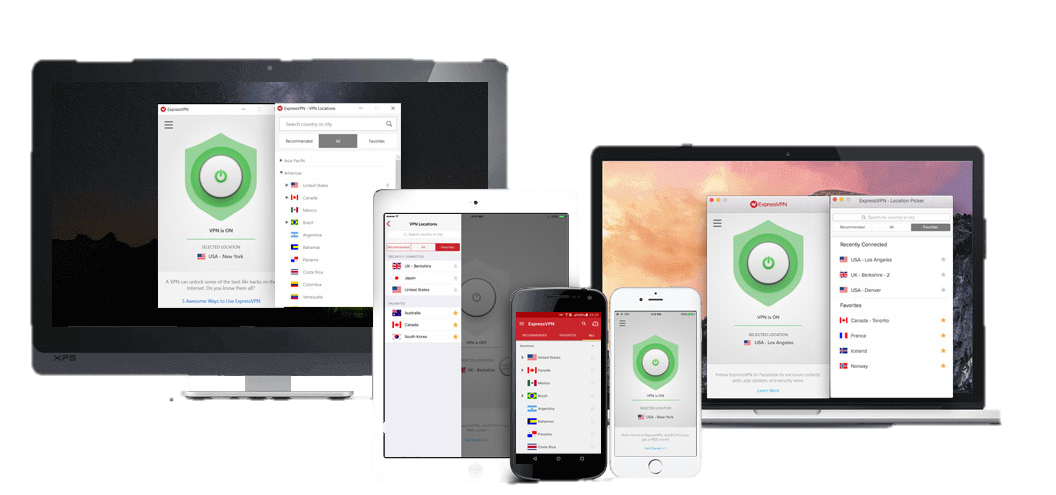 Has servers in Montreal and Toronto
Amazing speeds are perfect for live streaming the fast-paced NHL action
Has no problem avoiding the CBC geo block
30-day money back guarantee (no questions asked)
The Unblock Streaming Profile makes it easy to find the best server to bypass the CBC geo block
90 servers in Montreal, Toronto, and Vancouver
Unlimited speed and bandwidth
30-day money back guarantee (no questions asked)
Hockey Night in Canada Schedule
Hockey Night in Canada usually has four games on the schedule, although sometimes there are just three. You can pick the game you want from the link we provided above.
OCTOBER
Saturday, Oct. 6
• Ottawa @ Toronto, 6:30 p.m. ET / 3:30 p.m. PT
• Montreal @ Pittsburgh, 6:30 p.m. ET / 3:30 p.m. PT
• Winnipeg @ Dallas, 6:30 p.m. ET / 3:30 p.m. PT
• Vancouver @ Calgary, 10:00 p.m. ET / 7 p.m. PT
Saturday, Oct. 20
• Montreal @ Ottawa, 6:30 p.m. ET / 3:30 p.m. PT
• St. Louis @ Toronto, 6:30 p.m. ET / 3:30 p.m. PT
• Nashville @ Edmonton, 10 p.m. ET / 7 p.m. PT
• Boston @ Vancouver, 10:00 p.m. ET / 7 p.m. PT
Saturday, Oct. 13
• Toronto @ Washington, 6:30 p.m. ET / 3:30 p.m. PT
• Pittsburgh @ Montreal, 6:30 p.m. ET / 3:30 p.m. PT
• Vancouver @ Florida, 6:30 p.m. ET / 3: 30 p.m. PT
• Calgary @ Colorado, 10:00 p.m. ET / 7 p.m. PT
Saturday, Oct. 27
• Winnipeg @ Toronto, 6:30 p.m. ET / 3:30 p.m. PT
• Montreal @ Boston, 6:30 p.m. ET / 3:30 p.m. PT
• Pittsburgh @ Vancouver, 10:00 p.m. ET / 7 p.m. PT
NOVEMBER
Saturday, Nov. 3


· Edmonton @ Detroit, 6:30 p.m. ET / 3:30 p.m. PT




· Toronto @ Pittsburgh, 6 :30 p.m. ET / 3 :30 p.m. PT




· Tampa Bay @ Montreal, 6:30 p.m. ET / 3:30 p.m. PT




· Chicago @ Calgary, 10:00 p.m. ET / 7 p.m. PT

Saturday, Nov. 17
· Montreal @ Vancouver, 6:30 p.m. ET / 3:30 p.m. PT
· Pittsburgh @ Ottawa, 6:30 p.m. ET / 3:30 p.m. PT
· Edmonton @ Calgary, 10:00 p.m. ET / 7 p.m. PT
Saturday, Nov. 10
· Ottawa @ Tampa Bay, 6:30 p.m. ET / 3:30 p.m. PT
· Toronto @ Boston, 6:30 p.m. ET / 3:30 p.m. PT
· Vegas @ Montreal, 6:30 p.m. ET / 3:30 p.m. PT
· Calgary @ Los Angeles, 10:00 p.m. ET / 7 p.m.
Saturday, Nov. 24
· Boston @ Montreal, 6:30 p.m. ET / 3:30 p.m. PT
· Philadelphia @ Toronto, 6:30 p.m. ET / 3:30 p.m. PT
· Winnipeg @ St. Louis, 6:30 p.m. ET / 3:30 p.m. PT
· Vancouver @ Los Angeles, 10:00 p.m. ET / 7 p.m. PT
DECEMBER
Saturday, Dec. 1
· Toronto @ Minnesota, 6:30 p.m. ET / 3:30 p.m. PT
· Winnipeg @ New Jersey, 6:30 p.m. ET / 3:30 p.m. PT
· N.Y. Rangers @ Montreal, 6:30 p.m. ET / 3:30 p.m. PT
· Vegas @ Edmonton, 10:00 p.m. ET / 7 p.m. PT
Saturday, Dec. 22
· N.Y. Rangers @ Toronto, 6:30 p.m. ET / 3:30 p.m. PT
· Washington @ Ottawa, 6:30 p.m. ET / 3:30 p.m. PT
· Tampa Bay @ Edmonton, 10:00 p.m. ET / 7 p.m. PT
· Winnipeg @ Vancouver, 10:00 p.m. ET 7 p.m. PT
Saturday, Dec. 8
· Toronto @ Boston, 6:30 p.m. ET / 3:30 p.m. PT
· Pittsburgh @ Ottawa, 6:30 p.m. ET / 3:30 p.m. PT
· Nashville @ Calgary, 10:00 p.m. ET / 7 p.m. PT
Saturday, Dec. 29
• N.Y. Islanders @ Toronto, 6:30 p.m. ET / 3:30 p.m. PT
• Washington @ Ottawa, 6:30 p.m. ET / 3:30 p.m. PT
• Montreal @ Tampa Bay, 6:30 p.m. ET / 3:30 p.m. PT
• Vancouver @ Calgary, 10:00 p.m. ET / 7 p.m. PT
Saturday, Dec. 15
· Toronto @ Florida, 6:30 p.m. ET / 3:30 p.m. PT
· Ottawa @ Montreal, 6:30 p.m. ET / 3:30 p.m. PT
· Philadelphia @ Vancouver, 10:00 p.m. ET / 7 p.m. PT
JANUARY
Saturday, Jan. 5
· Vancouver @ Toronto, 6:30 p.m. ET / 3:30 p.m. PT
· Nashville @ Montreal, 6:30 p.m. ET / 3:30 p.m. PT
· Edmonton @ Los Angeles, 10:00 p.m. ET / 7 p.m. PT
Saturday, Jan 19
· Philadelphia @ Montreal, 6:30 p.m. ET / 3:30 p.m. PT
· Winnipeg @ Dallas, 6:30 p.m. ET / 3:30 p.m. PT
· Ottawa @ St. Louis, 6:30 p.m. ET / 3:30 p.m. PT
· Calgary @ Edmonton, 10:00 p.m. ET / 7 p.m. PT
Saturday, Jan. 12
· Boston @ Toronto, 6:30 p.m. ET / 3:30 p.m. PT
· Colorado @ Montreal, 6:30 p.m. ET / 3:30 p.m. PT
· Arizona @ Edmonton, 10:00 p.m. ET / 7 p.m. PT
· Ottawa @ San Jose, 10:00 p.m. ET / 7 p.m. PT
FEBRUARY
Saturday, Feb. 2
· Pittsburgh @ Toronto, 6:30 p.m. ET / 3:30 p.m. PT
· Detroit @ Ottawa, 6:30 p.m. ET / 3:30 p.m. PT
· Anaheim @ Winnipeg, 6:30 p.m. ET / 3:30 p.m. PT
· Vancouver @ Colorado, 10:00 p.m. ET / 7 p.m. PT
Saturday, Feb. 16
· Montreal @ Tampa Bay, 6:30 p.m. ET / 3:30 p.m. PT
· Toronto @ Arizona, 6:30 p.m. ET / 3:30 p.m. PT
· Edmonton @ N.Y. Islanders, 6:30 p.m. ET / 3:30 p.m. PT
· Ottawa @ Winnipeg, 6:30 p.m. ET / 3:30 p.m. PT
· Vancouver @ San Jose, 10:00 p.m. ET / 7 p.m. PT
Saturday, Feb. 9 – Scotiabank Hockey Day in Canada
· Winnipeg @ Ottawa, 2 p.m. ET / 11 a.m. PT
· Toronto @ Montreal, 7 p.m. ET / 4 p.m. PT
· San Jose @ Edmonton, 7 p.m. ET / 4 p.m. PT
· Calgary @ Vancouver, 10:00 p.m. ET / 7 p.m. PT
Saturday, Feb. 23
· Montreal @ Toronto, 6:30 p.m. ET / 3:30 p.m. PT
· Anaheim @ Edmonton, 10 p.m. ET / 7 p.m. PT
· N.Y. Islanders @ Vancouver, 10:00 p.m. ET / 7 p.m. PT
MARCH
Saturday, March 2
· Ottawa @ Tampa Bay, 6:30 p.m. ET / 3:30 p.m. PT
· Buffalo @ Toronto, 6:30 p.m. ET / 3:30 p.m. PT
· Pittsburgh @ Montreal, 6:30 p.m. ET / 3:30 p.m. PT
· Minnesota @ Calgary, 10:00 p.m. ET / 7 p.m. PT
Saturday, March 23
· N.Y. Rangers @ Toronto, 6:30 p.m. ET / 3:30 p.m. PT
· Buffalo @ Montreal, 6:30 p.m. ET / 3:30 p.m. PT
· Nashville @ Winnipeg, 6:30 p.m. ET / 3:30 p.m. PT
· Calgary @ Vancouver, 10:00 p.m. ET / 7 p.m. PT
Saturday, March 9
· Toronto @ Edmonton, 6:30 p.m. ET / 3:30 p.m. PT
· Ottawa @ Boston, 6:30 p.m. ET / 3:30 p.m. PT
· Vegas @ Vancouver, 10:00 p.m. ET / 7 p.m. PT
Saturday, March 30
· Montreal @ Winnipeg, 6:30 p.m. ET / 3:30 p.m. PT
· Toronto @ Ottawa, 6:30 p.m. ET / 3:30 p.m. PT
· Anaheim @ Edmonton, 10:00 p.m. ET / 7 p.m. PT
· Dallas @ Vancouver, 10:00 p.m. ET / 7 p.m. PT
Saturday, March 16
· Toronto @ Ottawa, 6:30 p.m. ET / 3:30 p.m. PT
· Chicago @ Montreal, 6:30 p.m. ET / 3:30 p.m. PT
· Calgary @ Winnipeg, 6:30 p.m. ET / 3:30 p.m. PT
· Edmonton @ Arizona, 10:00 p.m. ET / 7 p.m. PT
APRIL
Saturday, April 6
· Toronto @ Montreal, 6:30 p.m. ET / 3:30 p.m. PT
· Columbus @ Ottawa, 6:30 p.m. ET / 3:30 p.m. PT
· Winnipeg @ Arizona, 10:00 p.m. ET / 7 p.m. PT
· Edmonton @ Calgary, 10:00 p.m. ET / 7 p.m. PT