Watch BluTV's Best Shows Outside Turkey with this Hack
Last Updated by John Bennet on October 07, 2019
For a country that practices a whole bunch of censorship, Turkey has some pretty intense television shows.
That's largely thanks to BluTV, which started up in 2016 to give modern Turkish viewers a series or three to talk about.
Three in particular have had viewers talking around the world, although it's been tough for most of that world to view them since Turkey restricts access of BluTV to anyone living outside Turkey, with the exception of those who view it on Amazon in Germany and Austria.
Here's a closer look at these three powerful series:
Masum
Masum tells the tale of a retired commissioner named Devet who is relaxing in retirement on a farm outside the city. Their relaxing time is interrupted by shocking news from their youngest son.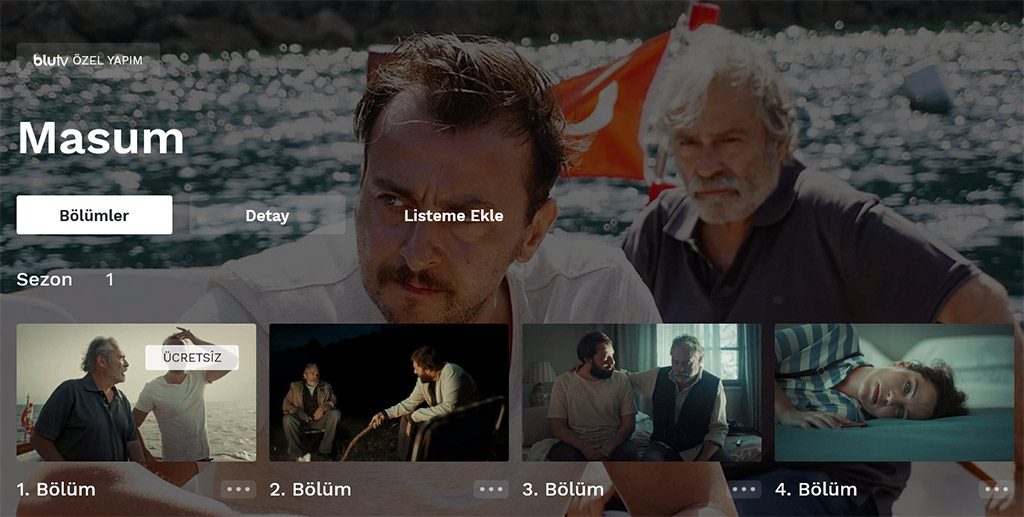 The 8-episode mini-series debuted in 2017 and starred
Haluk Bilginer as Cevdet Bayrakci
and co-stars
Nur Surer, Ali Tay, Okan Yalabik, and Serkan Keskin
.
The series is an adaption of a theatrical play called "Bayrak" by Berkun Oya. The series earned an 8.8/10 rating on the Internet Movie Database (IMDB).
7YUZ (7 Faces)
Also running in 2017, 7YUZ shows the dark side of seven main characters and earned an 8.0/10 rating on the IMDB. With distant strands tying characters together, fans viewed the season as seven independent movies.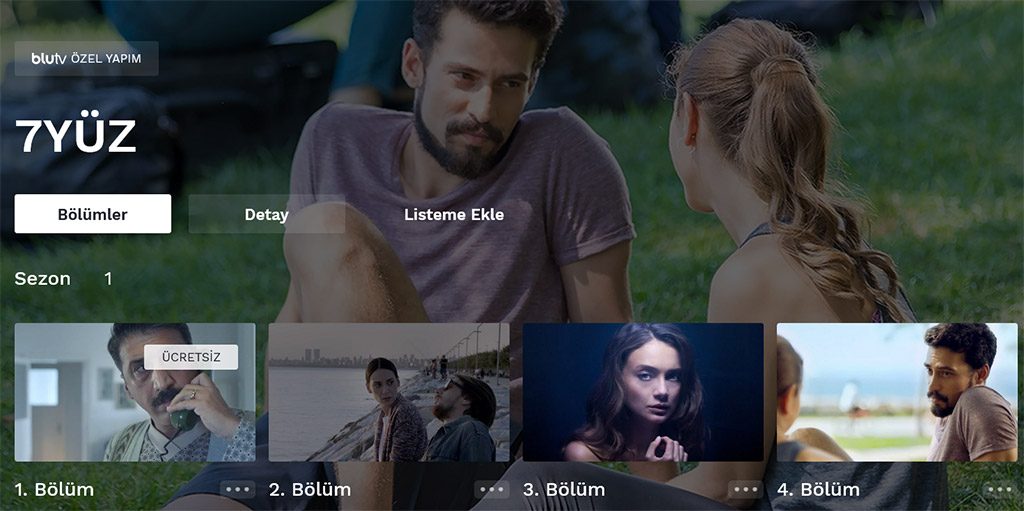 Each contains its own distinct tone, but all the disparate stories come together in the shocking series finale. Stars of the show include
Belcim Bilgin, Cem Davran, and Dolunay Soyset
.
Sifir Bir (Zero One)
This 2016 Turkish drama tells the tale of a group of citizens in the suburb of Adana who take justice into their own hands and fight back against the flow of drugs into their community.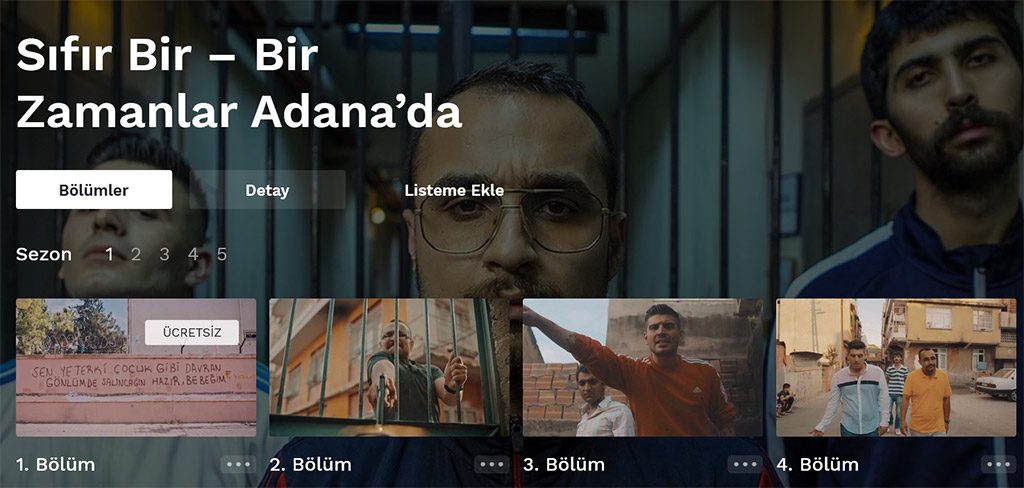 It currently holds an 8.2/10 rating on IMDB and is in its fourth season. The show stars
Savas Satis and Burak Sahin
, who have appeared in all 36 of the show's episodes to date. It has been hailed by fans at the
best crime drama in Turkish history
.
Turkish Internet Censorship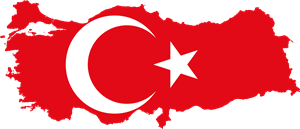 Turkey has been blocking Internet sites for its own people since 2007 and is routinely on the list of countries with the least amount of freedom online for its residents.
Its laws say the government has the right to block websites that encourage drug use, suicide, child abuse, etc., but in practice the government is also blocking the likes of Blogger, YouTube, Wikipedia, and Google, all sites that practice freedom of speech, and thus places where criticism of Turkey's government could be easily found.
On the flip side of the censorship card, Turkey blocks outside IP addresses from streaming content from any of its television websites, declaring that such content is intended only for Turkish citizens and those whose home countries have paid for access.
To otherwise view these sites requires a virtual private network (VPN).
Best VPNs for Watching BluTV Outside Turkey
Security and speed are the biggest two "needs" for using a VPN to access content inside of Turkey.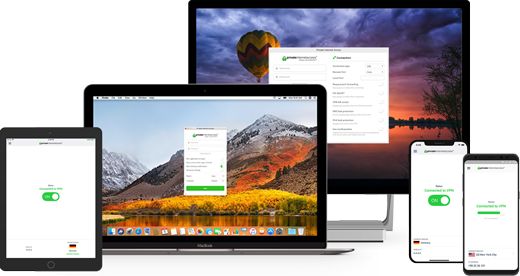 A great starting point for security is Private Internet Access (PIA) VPN. It comes complete with a kill switch, DNS leak protection, a SOCKS5 proxy, and does not keep user metadata.
It has more than 3,000 servers to choose from and you can connect up to five Internet-capable devices on just one license.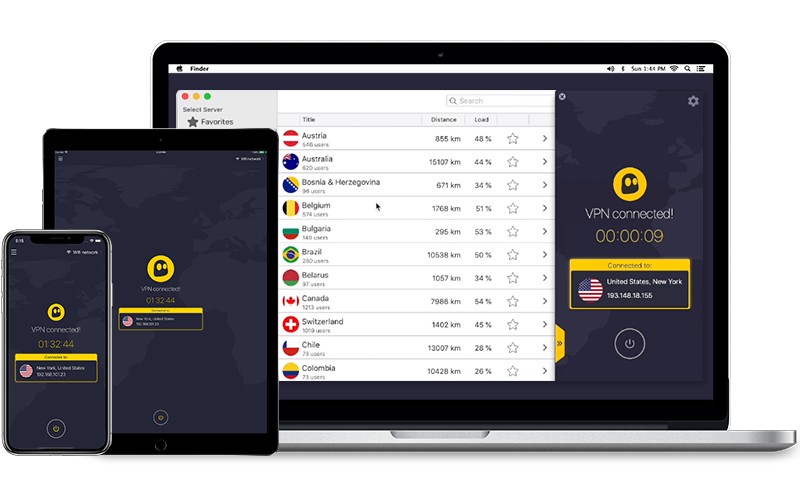 CyberGhost VPN also has multiple servers and strong security, and an extra bonus of owning its own servers in Romania. Many VPNs get their bandwidth by renting it up third parties, but CyberGhost owns its own, meaning your security is as total as it can get.
Its other security aspects include 256-bit encryption, and it stands head and shoulders above the competition by allowing up to seven devices to connect through a single license.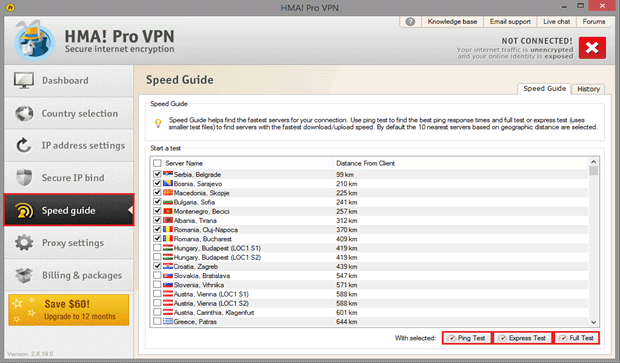 HMA VPN has a server in almost every country in the world, fast speeds, and supports both OpenVPN and IPSec encryptions.
It's one of the best VPN options around when it comes to unblocking websites, which is a strong ally to have when tackling Turkey's national Internet censorship. It's also very user-friendly, especially for newcomers, with a simple interface for both desktop and mobile use.
It also comes with a 30-day money-back guarantee if you want to try out the goods, although that guarantee is limited to 10GB of bandwidth.