Love the Mata Hari TV Series? Watch it Anytime with this Hack
Last Updated by John Bennet on June 22, 2022
There are some historical figures that continue to captivate us no matter how far away from their time we get. One of these is Mata Hari, born Margaret McLeod, the legendary dancer who had passionate love affairs and ultimately became a spy in World War I for Germany.
Russian audiences found themselves under Mata Hari's spell again when the titular television series, a joint work of Russian and Portuguese companies, debuted in 2017.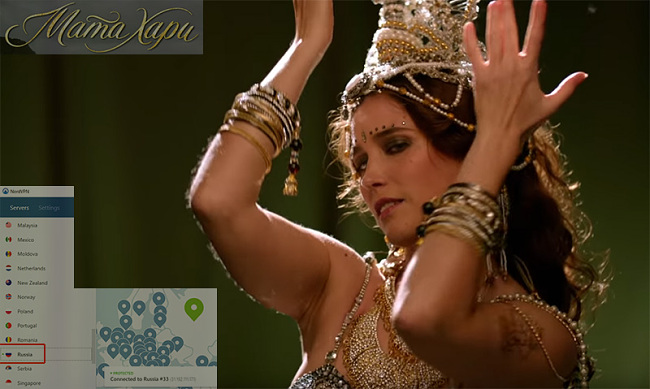 With
Vahina Giocante
in the lead role, Russians gobbled up the 12-episode first seasons that debuted on
Channel One in Russia and Inter in the Ukraine
and are anxious for more in the years to come.
However, for the 20 million – 30 million Russian nationals living outside their home borders, it is almost impossible to watch episodes of Mata Hari. The program is exclusive to the two aforementioned TV networks as well as Portugal's SIC, and cannot be viewed by residents in other countries because of those network's geo-blocking tendencies.
In fact, there are only two ways to watch Mata Hari legally. One involves using US-based Amazon Prime, the other way, using a virtual private network (VPN), will allow you to watch Mata Hari as well as literally any other streaming TV program in the world for a low monthly cost.
Watching Mata Hari on Amazon Prime
The US multimedia giant Amazon has acquired the rights to Mata Hari through its Prime service. If you have an Amazon Prime account or sign up for a 30-day free trial, you can watch all 12 episodes of Season 1 for free.
However, your ability to watch the episodes runs out at the 30-day mark of the free trial. Without a membership, you can buy a single episode for US$0.99 in standard definition or in high definition for $1.99. The entire first season can be purchased in standard definition for US$9.99 or in high definition for US$19.99.
The Basics of a VPN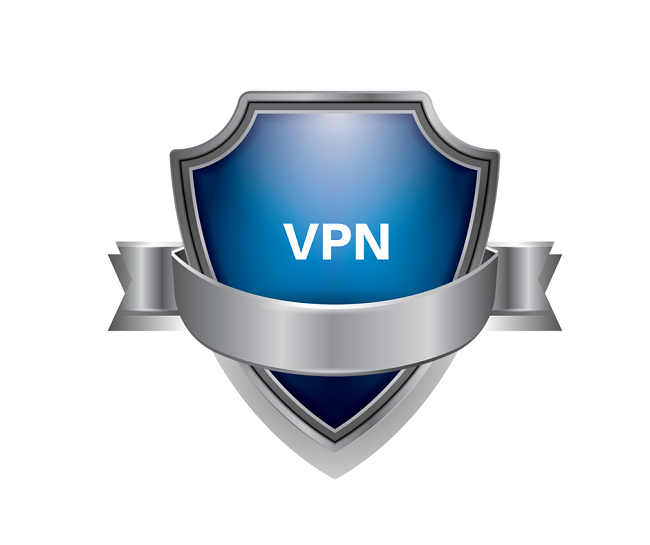 VPNs are primarily used for
security and privacy
while surfing the Internet. They function by using a downloaded client software to form an
encrypted network
between your device and a remote server located in a different location, commonly in a different country or in a secure location in the same country.
Business people will use VPNs when they work on sensitive material, particularly when using public or untrusted WiFi networks. VPNs keep data passing between the home and remote computers safe by having them pass through the encrypted connection which cannot be cracked by a third-party observer or hacker, even your own Internet Service Provider (ISP). Said data is decrypted by the remote server and assigned an IP address commiserate with the location the remote server is in.
If you are trying to unlock geo-blocked websites or material, you would select a remote server in that country. The remote server pairs your requests with a local IP address and sends it on to the website of your choice. In this case, the Russian TV network site will identify your request as coming from a Russian IP address and allow you to start selecting programs to stream.
The data will first download to the remote server, which will encrypt it and send it through the VPN to your device, where you can decrypt it and watch it, regardless of if you are in Cairo, California, Calgary, or Copenhagen.
How to use a VPN to watch Mata Hari
Research VPNs and pick one with good speeds that has available remote servers in Russia.
Download and install the VPN client on the device of your choice.
Open a new connection and pick a remote server located in Russia.
Once connected, confirm that your IP address now reads that you are in Russia by using a "What's my IP?" app or website.
Navigate to the appropriate website and begin streaming episodes of Mata Hari.
What are the best VPNS to use to watch Mata Hari outside of Russia?
CyberGhost VPN
has
more than 2,300 VPN servers scattered across 60 countries
. Based in Romania, it has fairly
low latency speeds
to Russia and
great security, featuring 256-bit encryption
.
Trust.Zone VPN
offers strong service and a
low price
and can be installed on up to three devices. It has servers in more than 30 countries and
unlimited bandwidth
in its standard package.
PrivateVPN
is heavy duty on security with an
automatic kill switch
, built-in
leak protection and 2,048-bit encryption
, and lets you connect via
six devices at once
.