VPN Newbie Stream Korea's Naver TV from Anywhere With This Guide

Last Updated by John Bennet on March 19, 2021
One of the biggest barriers for many people when it comes to trying out a virtual private network (VPN) is believing that it is too technical to set up and use correctly.
Given how many people love streaming movies, TV shows, concerts, games, and more through their TVs, smartphones, tablets, desktops, and laptops, however, using a VPN is not only a great way to work around geo-blocked material, but it is also a great way to insure your safety online.
In this blog we'll tackle the ease of
which a VPN can be installed and operated on any device
and make
some recommendations of great VPNs
for a novice to try out when you realize you want to stream material outside your region or simply want some
extra layers of security
for your personal Internet-capable device.
How do I install a VPN?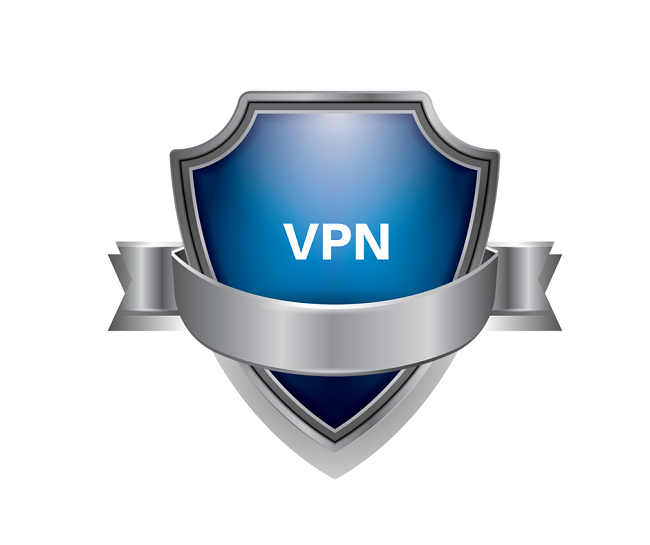 VPNs might seem like other-worldly bits of technology considering they can make you computer appear to be located across the state, across the country, or across the ocean. But they are actually very easy to understand and operate, especially the ones that take care to present an
easy-to-use interface
. You can read more about some of the
better entry-level VPNs
to try out later in this article.
When you've found the VPN that you want to buy or try, go to its website and find the correct download button for the platform you're going to be using it on.
Many VPNs allow you to connect on as many as seven different devices, but try and have the initial download be on a device you plan to use the VPN with a lot so you can get familiar with the functionality of it.
The app or software download will commence automatically once you click or swipe yes on a couple of permission requests. When the installation is done, your device will prompt you to pen the new VPN client.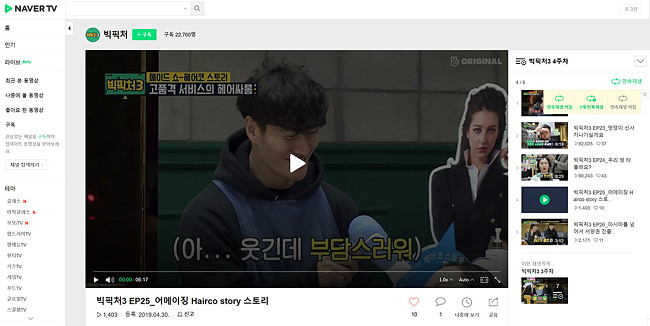 How do I start using my new VPN?
Follow these easy steps to make your first VPN connection.
Double-click or tap the VPN icon.
When the app or program opens, seek out the control for "New Connection" or "Start a New Connection".
When the next screen opens, scroll the list of available servers for the country you want. This comes down to what you are using the VPN for:

If you are simply looking for an extra layer of protection while you use the Internet, particularly if you are using a public WiFi connection, then select a server in your own country, as close to home as possible. This will reduce the latency time for your connection. Latency time refers to the length of time it takes for the signal to travel the actual physical distance between your computer, the remote server the VPN uses, and the website location. These times are in usually in milliseconds, but definitely add up over time.
If you are looking to view blocked content from another country, such as viewing web dramas from South Korea's Naver TV Cast, you must find a server in South Korea so that your IP address will match up with its security protocol.
If you are looking to beat the Internet censorship in the country you are currently located in, look for servers of a nearby country that has less censorship. For instance, if you are located in Turkey, try to find a server in Greece or Italy. If you are in Indonesia, look for one in Australia or New Zealand.

Connect to the server you have selected. A new icon should appear on your desktop or smartphone showing the connection.
In order to verify the IP connection is secure, use an app or go to a website that lets you see your IP address. The IP address should match the location of the server you have selected.
For more advanced users, you can also pick what sort of encryption you want for your connection. If you don't know what this means, don't worry about it. The VPN client will pick one automatically for you.
Best VPNs for New Users
So let's say you're trying to stream Naver TV as the example above. Here are three good choices for easy-to-use VPNs: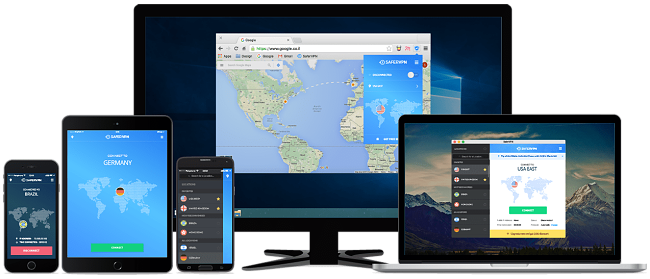 SaferVPN is based out of Israel. It has 760 servers in more than 35 countries and has strong security including a kill switch.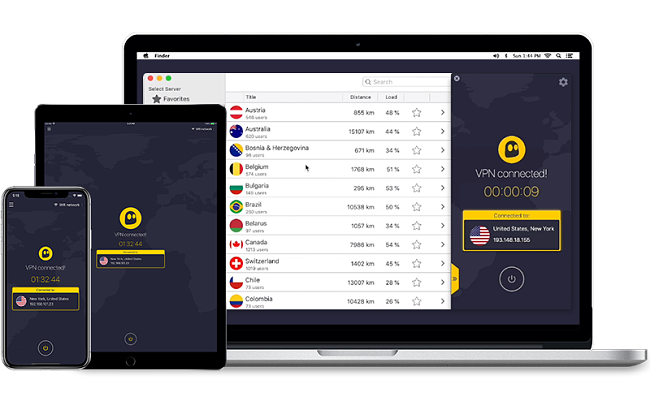 CyberGhost VPN has more than 3,000 servers. You can also use CyberGhost on up to seven connections at one time.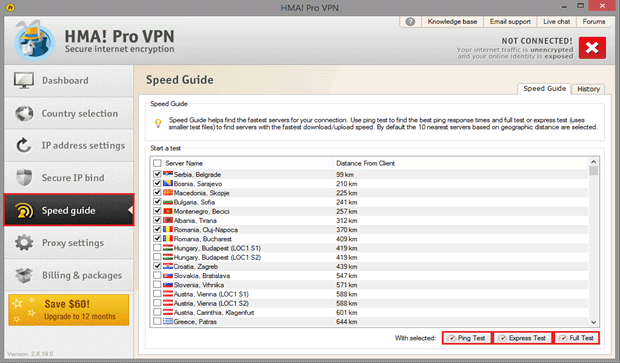 HideMyAss VPN adapts well across several platforms and a good number of servers as well.
It doesn't have a ton of security features, but that makes it less complicated, which can be a good starting point for a new user.