5 Best VPNs for New Zealand for Torrenting and Security
Last Updated by John Bennet on January 28, 2019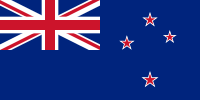 Take advantage of a VPN to bypass geo-restrictions and beef up your security at the same time.
No matter where you go, it seems like internet censorship affects every country nowadays. New Zealand is no different. So, having the best VPN for New Zealand is a must if you plan on visiting there soon.
Internet users in New Zealand deal with censorship on a regular basis. What does that mean exactly? Well, when you attempt to get online using an ISP in New Zealand, you might notice that you aren't granted access to some of your favorite sites.
With the help of a VPN, you are able to work around these blocks.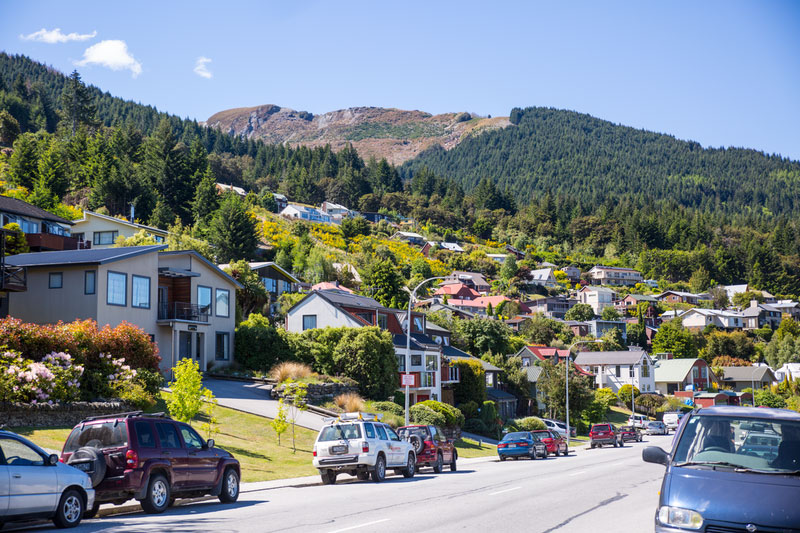 VPNs not only make it easy to get around geo-blocks, but they also offer another benefit; protecting your privacy. By using one of the best VPNs for New Zealand, you can access any content, anywhere in the world.
Back in the day, there were only a few VPN companies to choose from, but just like with any change over time, that's no longer the case. Customers now have their choice of many VPN options, but it can also be a daunting task to pinpoint the best ones.
This is where we come in, to help you choose the best VPN to use in New Zealand.
Selecting the Right VPN Service For New Zealand
When you are looking for a VPN service for New Zealand, you need to evaluate your choices with a checklist to ensure you get what you need and a little bit of something you want, nothing more, nothing less.
We've compiled a list of the essentials you need to consider before picking the right VPN for you.
1
Quality Connection
It's not only the internet connection speeds you need to look into. Using a VPN also dictates your speeds, so you want a VPN service that has consistent speeds. This is important if you plan to stream HD video. Don't skimp and go with a cheap VPN service just to save money; their speeds might make you regret that decision.
2
Location of Servers
The best VPN for New Zealand is going to have servers that are placed around the country and in several other locations around the world. This is the best way to ensure you have access to any geo-restricted content that's important to you. Consider your Hulu, BBC iPlayer, Netflix, HBO Go, and similar sites.
Don't go with a provider that offers less than 100 servers, just keep in mind, the more they provide, the better service you will receive.
3
Encryption
Most users use a VPN to achieve online anonymity. Varying levels of encryption include OpenVPN, PPTP, L2TP/IPSec, and L2TP. The most reliable are OpenVPN or L2TP because they aren't susceptible to the attacks hackers use to gain information.
4
Torrenting
You'll still find several VPN providers that don't support P2P file sharing. That's because most of the content is pirated or illegal. If this is something you need, you'll have to pay close attention to what the provider supports.
5
Reviews
As when making any purchase, you should always read what other users are saying. This gives you an idea of what to expect before spending your money.
6
Privacy
Privacy should be essential to everyone, no matter what you're doing on the internet. Stay away from any company that reports keeping user logs. You'll also want to avoid services that are based in a country with aggressive policies.
7
Supported Devices
The best VPN for New Zealand offers support for multiple platforms. Look for Linux, Windows, Android, iOS, and Mac OS. You'll even find a few that support gaming consoles like Xbox and PlayStation.
The 5 Best VPNs for New Zealand
Now that we've got the basics covered, let's take a look at our pick of the five best VPNs for New Zealand and what makes them unique.

More than 2,000 servers worldwide
256-bit encryption
An automatic kill switch
What makes ExpressVPN stand out in the crowd is their superior connection and top-rated customer support. Not only is the connection fast, but its always reliable as well.
Every plan comes with unlimited bandwidth making them ideal for streaming your favorite music or videos.
You can even try ExpressVPN out for 30-days with a money-back guarantee. If it doesn't work for you, they give back your money, no questions asked.
The service is compatible with every operating system. Use it with Android, Windows, iOS, or Linux.
With their plans, you get two simultaneous connections without having to pay extra. Plus, you're protected with military-grade encryption.
The choice of more than 4,889 servers in 63 countries
DNS leak protection
An automatic kill switch
NordVPN is a popular option amongst those in New Zealand because of its speed and excellent customer support. The live chat feature is helpful making you feel like you are talking with a real person who cares about your needs.
NordVPN provides military standard encryption technology and takes your privacy seriously. With NordVPN, you'll be able to bypass all the blocks on your internet and get back to doing what you love the best. With their 30-day money-back guarantee, if you find it doesn't work for you, you can call them up and cancel your service for a full refund.
With NordVPN, you'll be able to bypass all the blocks on your Internet and get back to doing what you love best.
No logs policy
Automatic kill switch
24-hour free trial
SaferVPN is another popular service and one of the fastest on the market. They are also transparent and honest about not keeping any logs.
SaferVPN's customer service is exceptional, having a live chat available any time of the night and day. Another great thing about their service is that it's easy to use. Because of SaferVPN's user-friendly interface, they are a popular choice amongst VPN beginners.
Just like with the other VPNs reviewed in this article, you get a 30-day money-back guarantee to ensure it's the right service for you.
More than 2,852 servers worldwide
An automatic kill switch
A strict no logs policy
While CyberGhost VPN does offer a free version, we prefer the paid for option instead. That's the only way you'll be able to take advantage of their 2048 bit RSA OpenVPN encryption and over 2,200 servers worldwide.
With CyberGhost's free version, their speeds aren't as good as what you can get with their paid for plans. On top of that, customers have access to specified servers which allow P2P file sharing.
CyberGhost also offers live 24/7 support and allows you to connect up to 7 devices at a time, making this perfect for families or small groups. It's also available to use on any platform on the market.
More than 2,000+ servers in over 140 countries
DNS leak protection
Super strong encryption protocols
PureVPN has 2,000+ servers in over 140 countries, so you'll always be able to find a server that works for you. This is especially important if you need a remote location.
With that said, when you need a VPN in New Zealand, you'll appreciate their high level of cybersecurity encryption. This protects you from viruses and keeps the government from snooping through your information.
There is no trial period, but they do have a 15-day money-back guarantee. However, some users have experienced trouble getting them to honor that agreement, so it's important to take that into consideration.
Don't Let Restrictions Block You
Internet censorship in New Zealand isn't as restrictive as some other countries, but it can still be a nuisance. You might find yourself trying to access a website while there, only to find that it's completely inaccessible.
If you want our expert advice, we recommend ExpressVPN or NordVPN to get around those blocks.
These VPNs are also a great way to maintain your privacy and security at the same time. In just a few minutes, you can get back to browsing the web as it should be, unrestricted and without interruption.