Looking for the Fastest Free VPN in 2020? Here's the top 5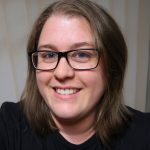 Last Updated by Thalia Oosthuizen on October 01, 2020
More is better when it comes to entertainment, content, and online access, so it's frustrating when we're geo-blocked out of catching some of our favorite shows online. VPNs remain the best way around it, although they can be expensive if you're just looking to catch up on the latest episode of Dr. Who. So, in this article, we will take a look at the five fastest free VPNs available in 2018. We'll also break down some of the major pros and cons for each provider, so you can make the most informed decision.
5 Fastest Free VPNs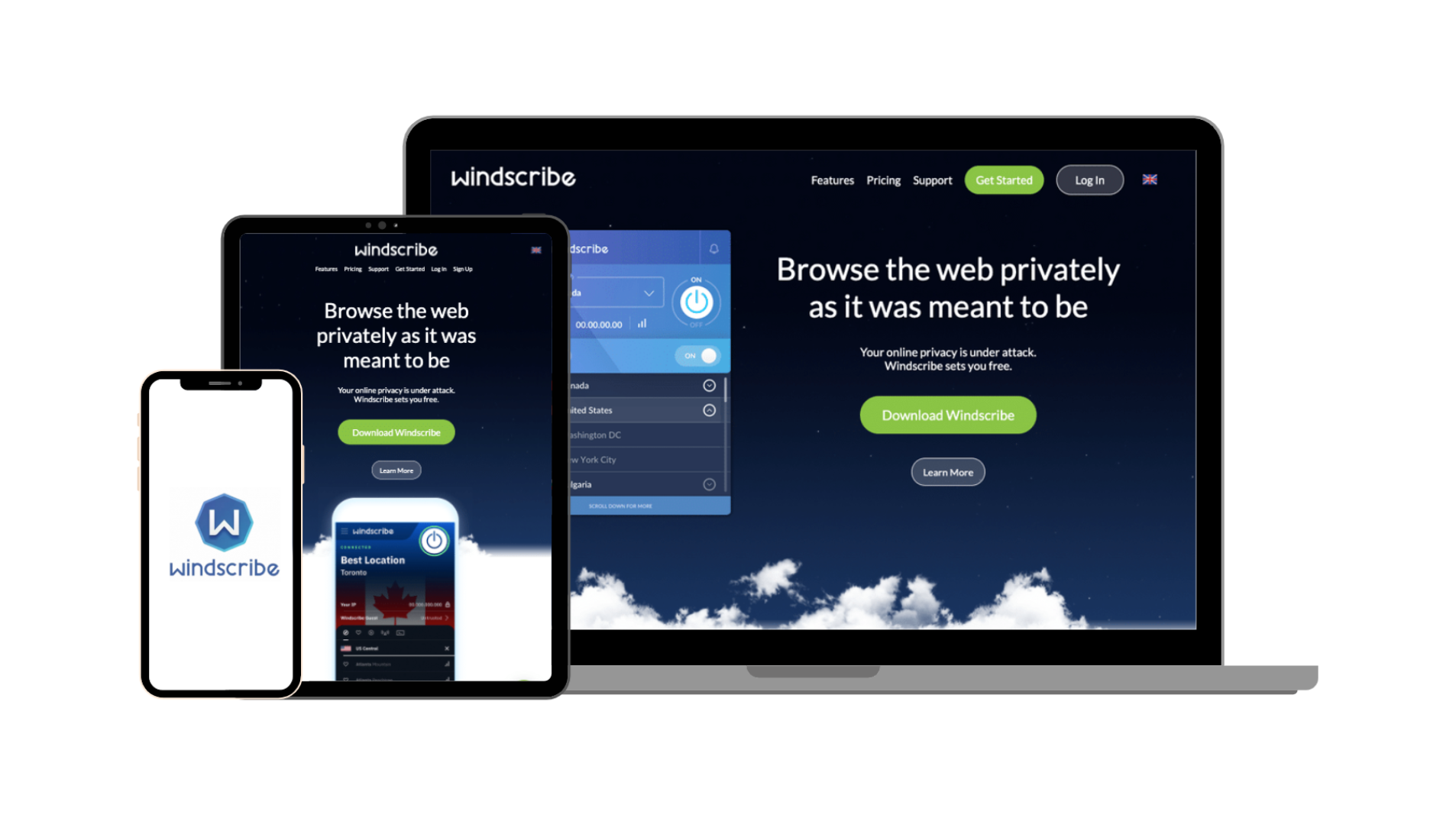 This top-notch VPN is secure and private and offers a generous bandwidth usage.
Server locations: 10
Supported devices: unlimited
Bandwidth: 10GB per month
An excellent VPN that has not been around as long as some others on the list. However, the generous bandwidth, paired with its commitment to protect privacy, makes it one of the best free VPNs available. Windscribe offers 10GB of bandwidth every month and you can select from eight different remote server locations. You will need to register for an account with a username (no email address needed) and password.
Windscribe has a strict zero logs policy and does not store any IP stamps, connection logs, or the sites you have visited. When you connect to the VPN, it logs your username, how much data you used for that session, and the server you are using, but the data erases when you end the session. In addition, tweeting about Windscribe will earn you an additional 5GB of bandwidth, and you can get 1GB for every friend you invite to join.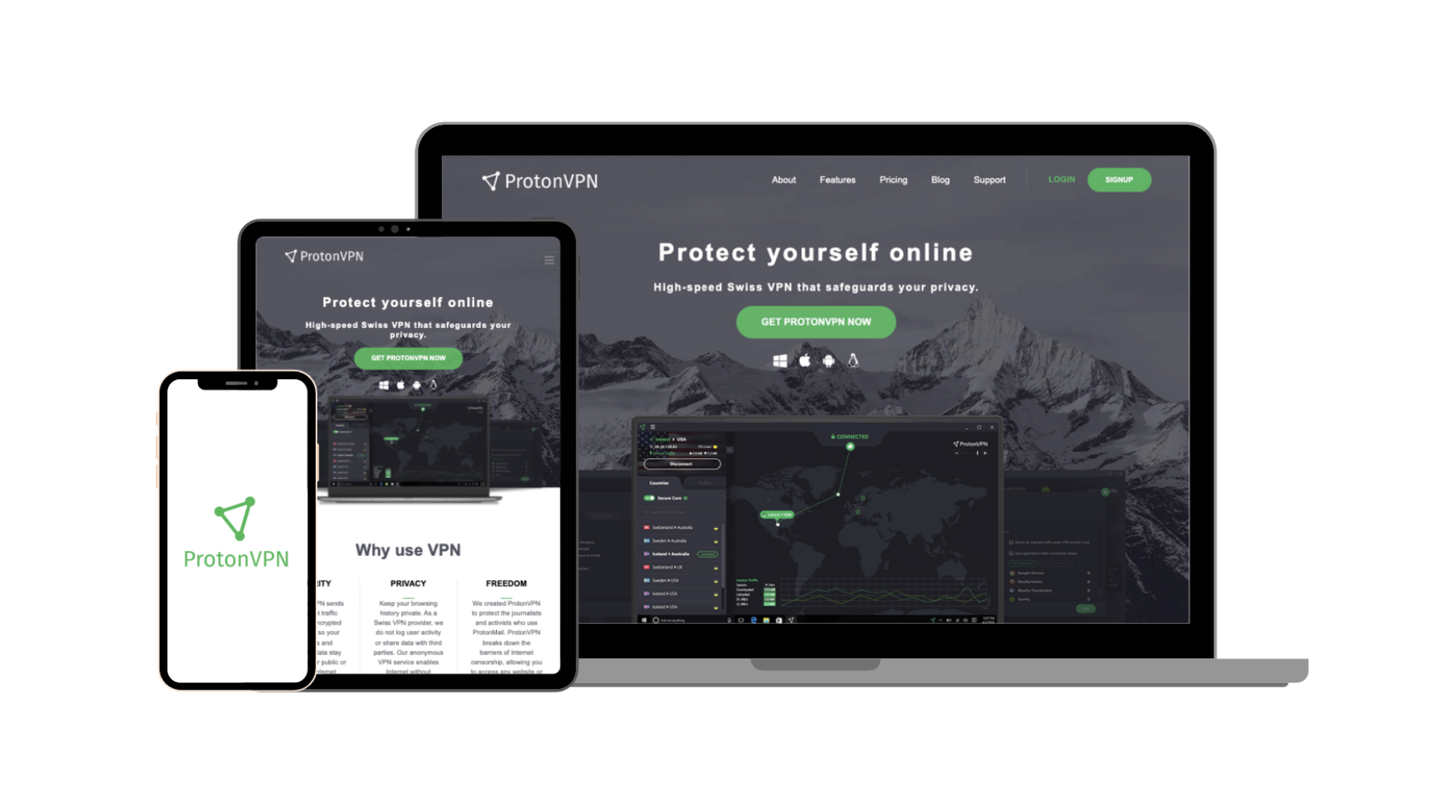 For streaming or downloading, this VPNs unlimited bandwidth allowance is as amazing as it is uncommon.
Server locations: 3
Supported devices: 1
Bandwidth: unlimited
The free version of this service has many positive features, the most remarkable being the absence of any bandwidth restrictions. Of course, there are limitations to incentivize upgrading to the paid plan, and this VPN only supports one device, three server locations, no P2P support, and lower priority speeds when compared to paid subscribers.
Free users do benefit from the strict zero logs policy, lack of advertising on the client or site, and you don't need an email address to sign up. There are clients for all major platforms, and while the speed is somewhat hindered by the paid users, if you use the service out of peak times, you will find that it can be fast, and allow you to take advantage of the unlimited bandwidth.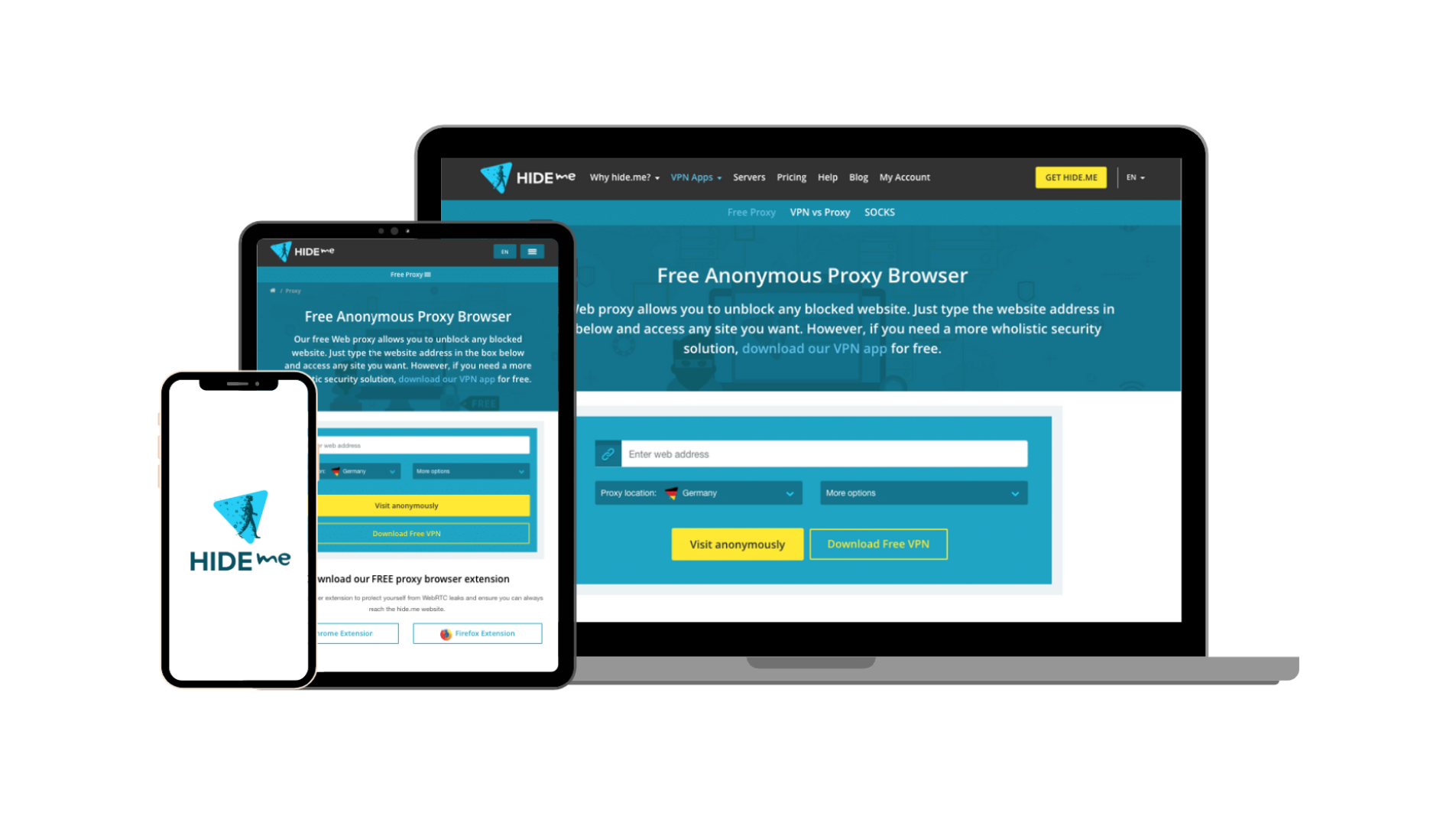 If privacy is your main concern, this VPN provides protection and anonymity.
Server locations: 3
Supported devices: 1
Bandwidth: 2GB per month
Hide.me has free and paid services available, with 2GB of bandwidth per month available. This VPN only supports one device, and there are only three servers available – Canada, Netherlands, and Singapore, in comparison to the 30 locations available for paying users. This VPN doesn't impair your connection at all, and won't store any user data or usage logs. None of your information will be sold on to advertisers or third parties and the site does not have any ads.
The software is available for Android, iOS, Windows, and Mac. Additionally, this VPN has 24/7 live technical support for both paid and free users, which is a nice bonus. Overall, Hide.me impresses and is a good, free VPN that will maintain your security and privacy with very few restrictions or limitations.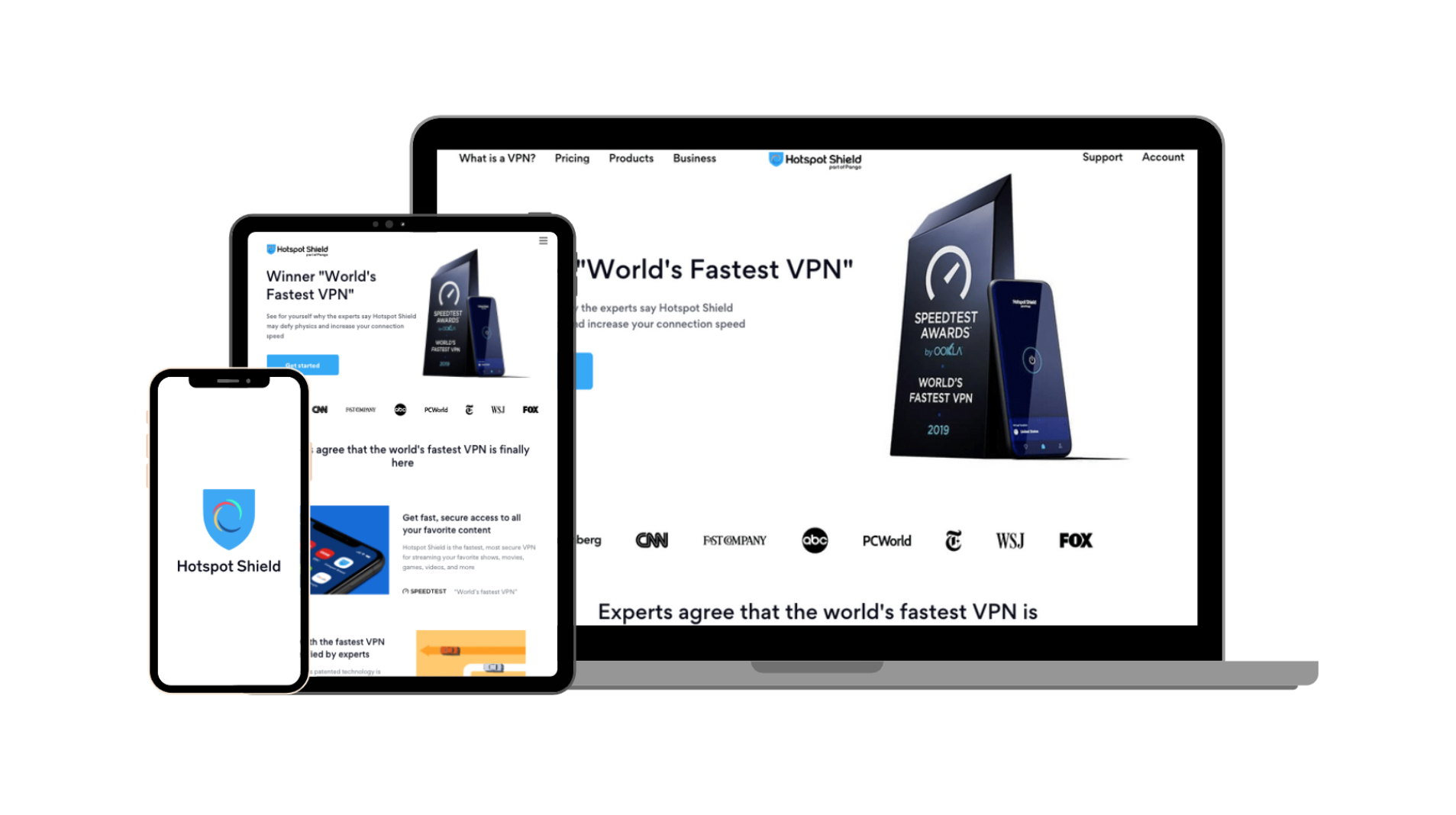 An excellent choice for protecting your privacy when using public Wi-Fi, with impressive speeds.
Server locations: 1
Supported devices: 5
Bandwidth: 500MB per day
One of the most well-known free options on this list. There is, unfortunately, only one server available with the free version, located in the United States. However, this is great if you enjoy watching shows on US Netflix and for general use. Hotspot Shield supports up to five devices on one account, however, you are only allocated 500MB of data per day, so it is important that you only want to use this for light or general use. There is live customer support to paid and free users, which is a nice touch.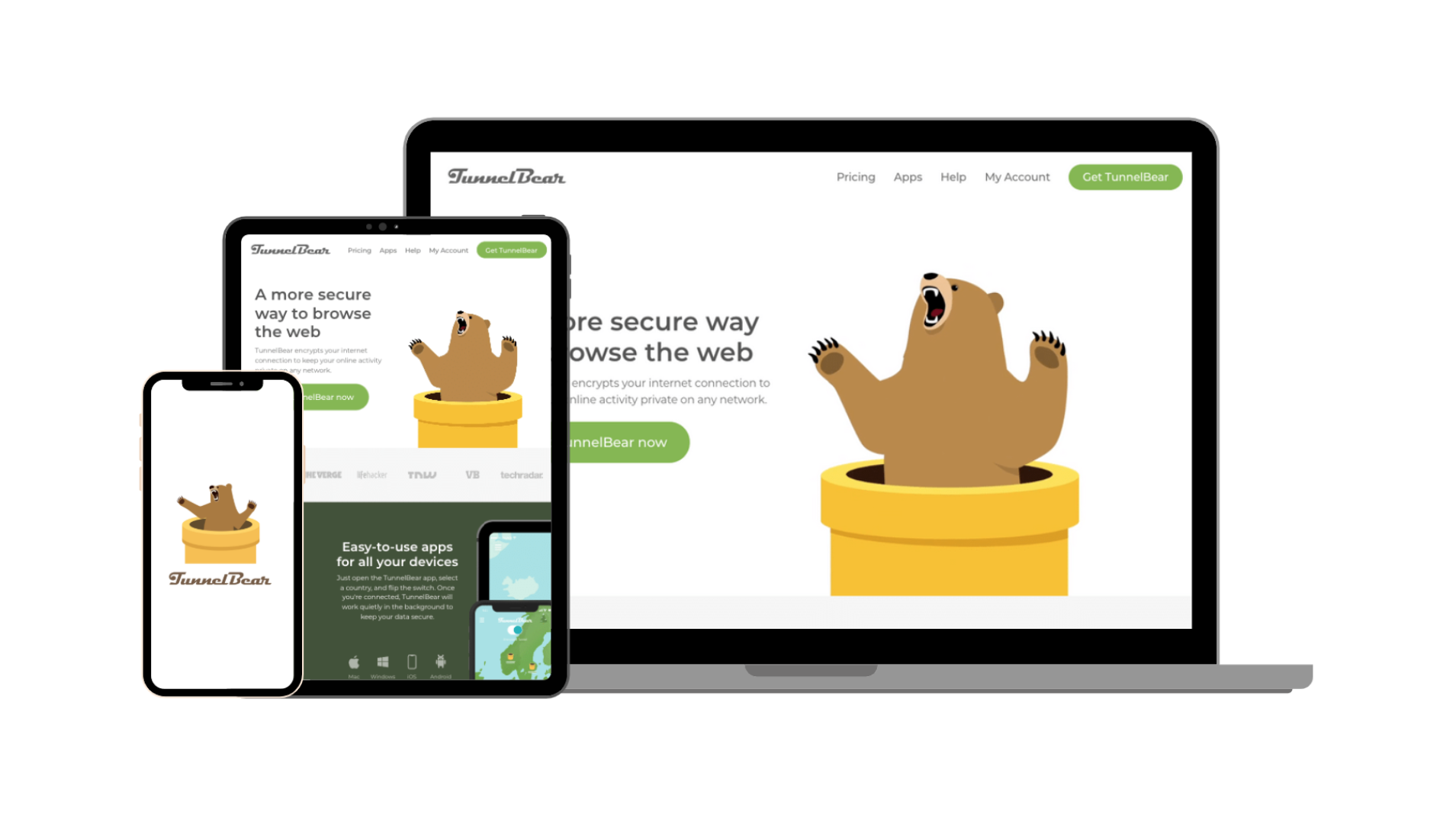 Keeping your identity safe while enjoying high connection speeds doesn't get any easier than using TunnelBear – one of the best free VPNs available on the market today.
Server locations: 20+
Supported devices: 5
Bandwidth: 500MB per month
TunnelBear is very easy to use, boasts fast connection speeds, and excellent 256-bit AES encryption standards. The free service only gives you 500MB per month but is ideal for use on smartphones, or extra protection when required. There are numerous servers in more than 20 locations, which is almost unheard of for free VPNs.
This VPN has a stringent no-logs policy and you are able to use it on up to five devices, allowing you to keep all of your Android phones and tablets safe on a single account. You don't need to provide the VPN with your name when you sign up, and there is no record of how many times you have connected through the VPN – a recent update.
Not Free But worth It: CyberGhost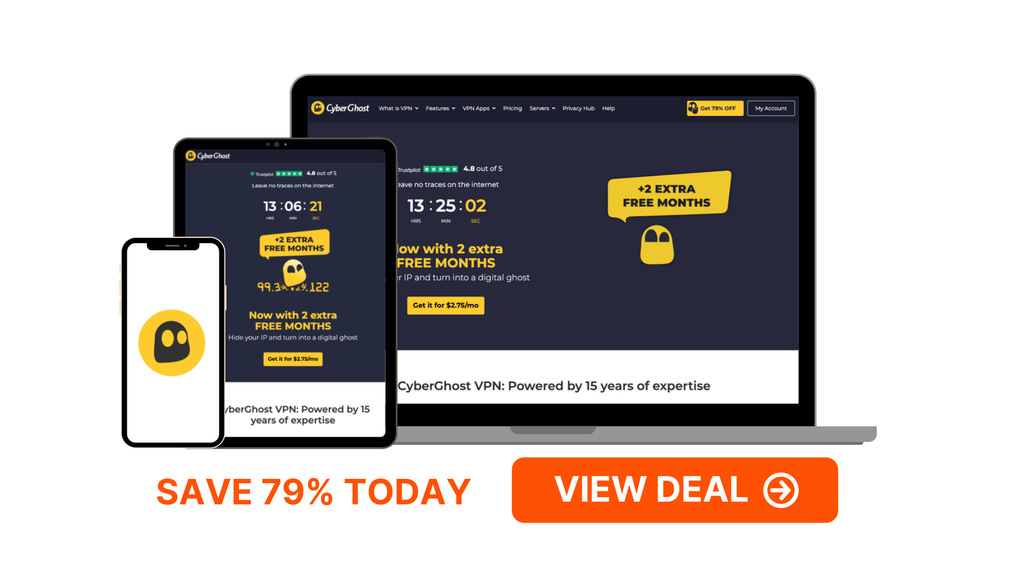 A good, reliable VPN, that will keep you safe and secure, while providing fast connection speeds.
Servers: 2,700
Server locations: 60
Devices supported: 7
Bandwidth: unlimited
While this VPN is not free, it is worth considering when you look at the features it has to offer for a reasonable price. CyberGhost has an ever-growing number of servers in its network, and currently boasts more than 2,700 servers, located in 60 countries. The servers are all high speed and allow you to access content without lag or buffering.
For Netflix, this VPN has a dedicated unblocking profile that has the resources to effortlessly bypass Netflix's blocks. CyberGhost can support up to seven devices on one account and there is a free version, however, the features are limited. The customer support offered is exceptional, plus, it comes with a 30-day money back guarantee, allowing you to try it risk-free.
What Makes a VPN Fast?
VPNs that have a lot of servers are usually faster because you are more likely to connect to a server with fewer users. This means that you have more bandwidth available to you, which increases the speed of your connection.
Having a wide variety of servers in a large number of different locations enables you to find one close to your actual location. The shorter the distance your data has to travel, the lower the latency, and the better the performance overall.
Purpose-specific servers allows for a faster VPN. For example, if you are trying to stream a video, using a dedicated video streaming server will be faster, as it has been optimized for that purpose.
The protocol that a VPN uses also affects the speed at which it operates. Using your VPN with the OpenVPN protocol will normally yield a much faster and more reliable connection.
Split tunneling is another excellent feature that speeds up your VPN because it lets you route sensitive activities through the encryption tunnel, while other activities travel around it as they do not compromise your safety or privacy. If speed is a concern then always look for VPNs that offer split tunneling, which is very effective. However, this is not a common feature, especially with free VPNs.
3 Tips for Speeding up Your VPN
There are a couple of different ways that you can increase the speed of your VPN.
Select a VPN with a wide variety of servers
Use purpose-specific servers
Connect using the OpenVPN protocol
Final Thoughts
Finding a fast, free VPN can be difficult. However, the VPNs we have listed are fast, free, reliable, with a good bandwidth, and suitable for all your online activities.
---
Other Top Fast VPNs
Rank
Provider name
Our score
Price