Stream Liga 1 Matches From Anywhere with This Quick Fix
Last Updated by John Bennet on June 22, 2022
When it comes to passionate sports coverage, there's no better sport in the world than Indonesia's Liga 1, the top pro football division of the Indonesian football league system.

Thirty-six teams have competed in Liga 1 since the league's birth in the 2008-2009 season. But only the top 18 play in the top tier, with
Persija
the current champion and
Persipura
the franchise to beat thanks to its three times as league winner.
Coverage of the league has been intense during the first 10 years with Indonesian television stations, Pay TV services, and streaming video systems all taking a piece of the pie. Things get tricky if you're an Indonesia Liga 1 fan living abroad, however, because all coverage is domestic only.
Thankfully for passionate soccer fans, the use of a virtual private network (VPN) can level the playing fields and will allow you to follow your favorite Liga 1 squad from anywhere in the world.
Why the ban on international viewership of Liga 1?
Like most businesses, Liga 1 TV broadcasters are fiercely loyal of their intellectual property, in this case, the ability to broadcast the sport with the nation's most popular teams. If they are to allow markets outside of Indonesia rebroadcast the games, they'll want a pretty penny to do so.
Someone watching the games on an Indonesian website without living in Indonesia are not part of the TV company's intended audience, and thus have little interest in the advertising that comes with the game. This is not acceptable by the TV companies, hence the block.
How a VPN Unblocks Regional Content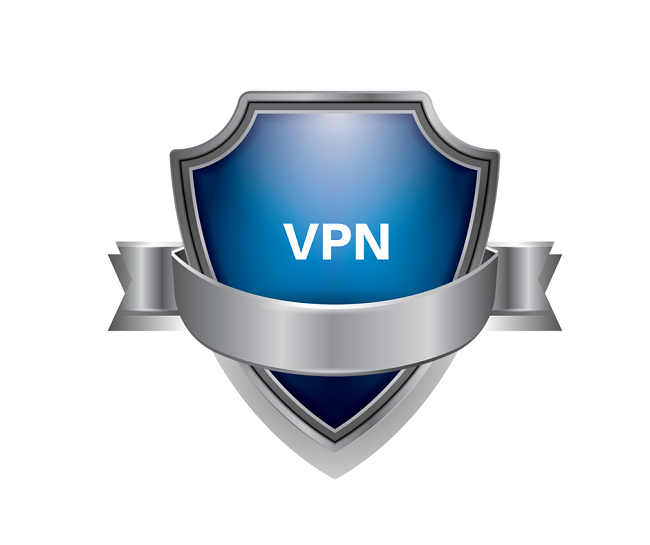 Content such as
Liga 1 Indonesia broadcasts
is considered
regionally blocked
in the VPN community; this means if you aren't in Indonesia, you cannot legally watch it.
VPNs originally were used to guard the transfer of data for companies by encrypting it and using a third-party server to mask the course the data was taking from one party to the other. These remotes servers are often located in other countries. When streaming content became popular, users of VPNs for Windows and other platforms began reverse engineering the way VPNs were used.
The remote server list became the most important part of a VPN's capabilities, as users would search for remote servers inside the country where the blocked content originated. For instance, an Indonesian ex-pat working abroad in France would choose a VPN that had multiple reliable servers located in Indonesia.
When that person wanted to watch Liga 1, he would simply use the VPN to select an Indonesia server, then log on to one of the websites carrying the coverage. That site would see his new Indonesian IP address and allow him to watch or stream live matches.
Best VPNs for Watching Liga 1 Abroad
Speed is a huge factor for streaming any kind of video content abroad, and sports like football are so quickly played that only the best VPNs are capable of keeping up.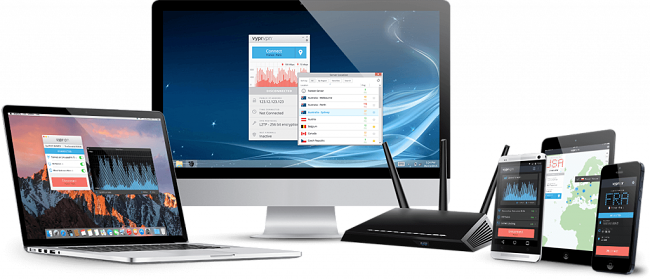 VyprVPN hals out of Switzerland and has intense security protection as one would imagine from a country that has protected its citizens neutrality for centuries.
It comes with 256-bit AES encryption, is compatible with multiple encryption protocol, and offers a homemade firewall to ensure extra protection for your connection.
More importantly, VyprVPN does not limit your bandwidth at any time, making it one of the best VPNs for watching sports.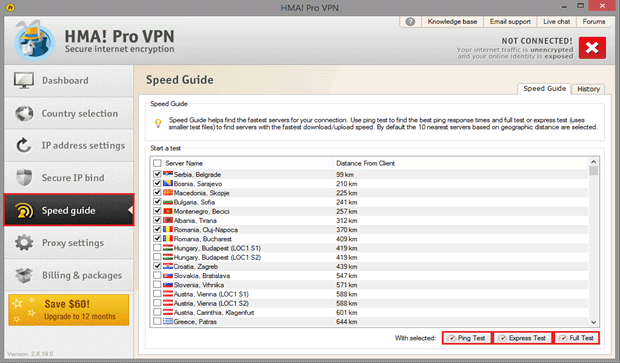 HMA VPN is a consistent top speed performer thanks to a large number of servers that promise to never have you pulling your hair out while being told that a video is continuing to buffer.
HMA does not include what many continue standard security protocol like a kill switch or DNS leak protection, but the company is ultra-confident in its ability to not need them.
Another drawback is that it must keep logs in compliance with UK law, but it counters that with incredible unblocking abilities, support for both OpenVPN and IPSec encryption, and a 30-day money-back guarantee, although that is limited to 10GB bandwidth.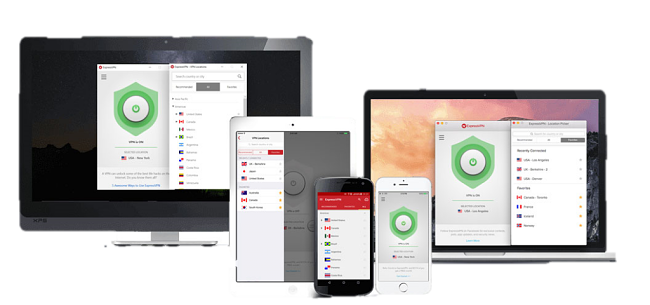 No discussion of speed is complete without ExpressVPN and its best speeds in the industry, thanks to servers in a whopping 94 countries.
The only drawback here is that Express only allows three connections max on one license while most big-name enterprises give you between five and seven.