Valid Avira Phantom Pro Coupon: Save up to 54% Today (Tested October 2020)

Last Updated by K. Andreas on October 01, 2020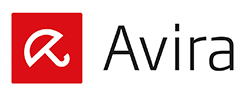 Avira
has a good reputation in
cybersecurity
, mainly due to the success of their antivirus programs over the years. The company entered the VPN market in 2016 and has been steadily improving
Phantom Pro VPN
since.
If you're looking to start using Phantom Pro, there is a chance to save up to 54% off the usual price.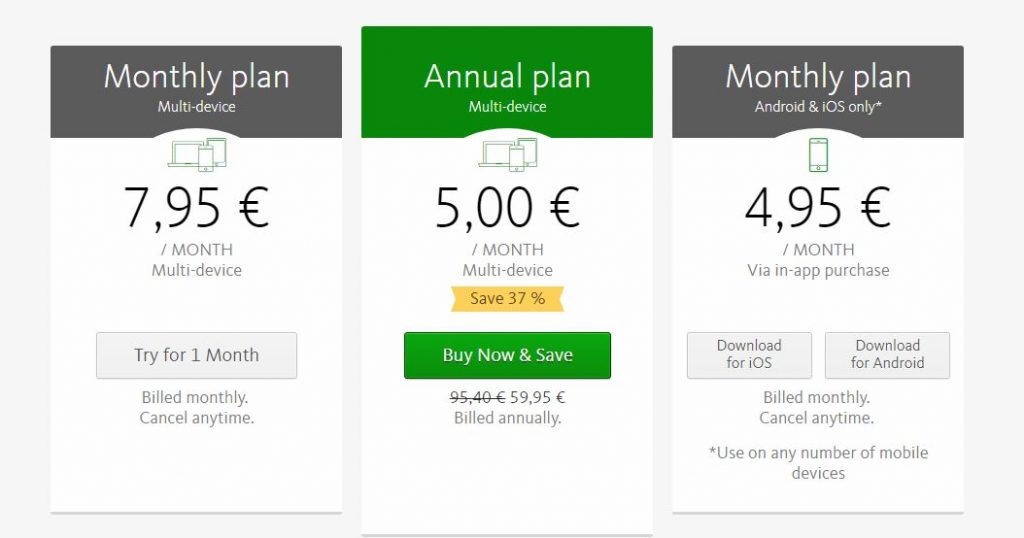 Using the coupon link on our site, the subscription plans for Avira Phantom Pro VPN are dramatically different.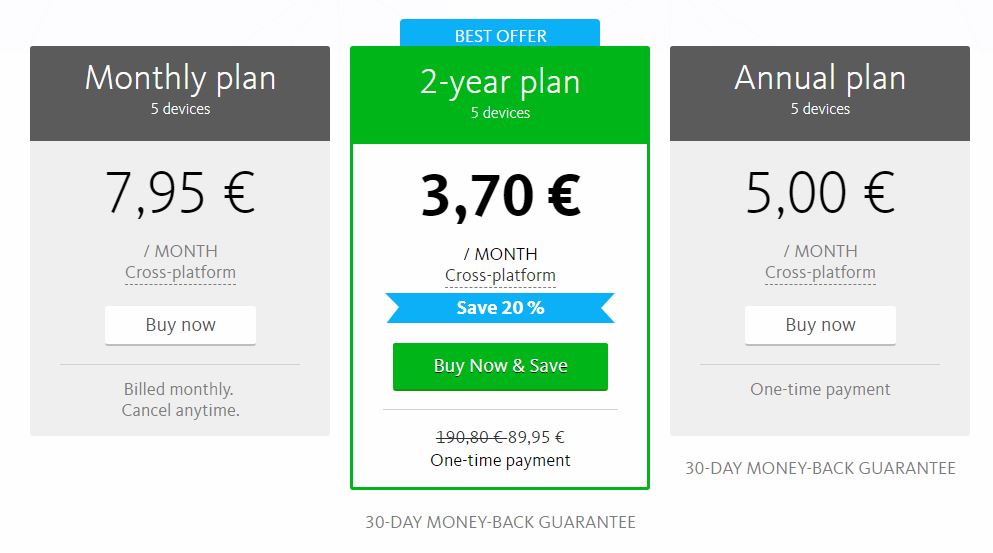 The prices are in euros, which is standard for the Avira site. However, the price discount percentages remain the same when you convert to your country's currency, so keep that in mind.
Also, the prices vary depending on the length of the subscription. When you visit the Avira site on your own, you do get a 37% discount when you opt for the annual plan over the monthly one (multi-device plan). However, you can save even more.
When you use our coupon link
, you get a
unique two-year subscription option
that saves an
additional 20% off the annual plan
, bringing the discount
to 57%
.
While you still get the same price options for the mobile and multi-device monthly plans, our coupon gives you an easy way to get over half off the monthly cost with a two-year subscription.
With current conversion rates, that means you get a two-year Avira Phantom Pro VPN subscription at around $4.12 per month.
How to Tell If This Is a Real and How to Spot the Fakes
Typically, whenever you search for VPN coupons, you end up with several pages of results, many of which are falsely adverting discounts. Some sites contain fake and expired coupons and prompts to drive traffic.
The links can lead to pages containing malware, phony registration forms used to obtain data, and even sell useless codes
Here are some crucial aspects to look for, to avoid the scams.
1

Source of the Coupon
Don't use any websites that provide lists of coupons, and not much else. These are likely either fake coupons, or they'll put you on an endless journey of affiliate sites and pop-ups.
Instead, seek out reputable sites that have a lot of other VPN content, like reviews, blogs, articles, and news. It's also helpful to look at the actual URL. If the site's URL has "https," it's secured and safe.
2

Coupons That Cost Money
If you see a website that asks you to pay for a coupon code or VPN discount or requires a paid membership to access them, it's a scam. Avoid it.
3

No Link to the Store's Website
Official coupons will have a link back to the VPN's actual website, often because the VPN company is advertising their discounts and coupons on someone else's site.
Always try to trace the link back to that particular VPN provider by clicking on the link.
Is the Avira Phantom Pro Coupon Real?
Yes! All the coupons we recommend are vetted and tested beforehand. We directly link are coupons to the Avira site via ours, and their URL is fully secure.
Because of this criteria, you can be assured the Avira coupon is 100% real.
Is Avira Phantom Pro Secure?
Phantom Pro uses 256-bit AES encryption, DNS Leak protection, offers protocols like PPTP, L2TP, IKEv2, SSTP, and OpenVPN, and also includes a kill switch. These are all standard for a reputable VPN, and Phantom Pro is wise to offer them.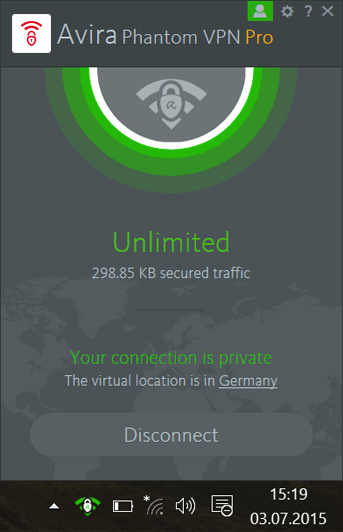 The company does not keep any activity logs. However, they do record some data but are upfront with what they do hold, which includes:
Bandwidth demands
Error logging
Data pertaining to free users vs. paid users
You can turn some of these off in the settings, but be aware that none of them will compromise your activity or identity.
Try Avira Phantom Pro Now – Risk Free
Other Features
Speeds
Avira Phantom Pro's speeds are not the best. While they are not as slow as some of the more inferior VPNs out there, specific servers may cause some buffering or lagging when streaming. Not an issue with browsing, but streaming and downloads are sometimes affected slightly.
Additionally, bandwidth is unlimited and uncensored.
Servers
Avira currently offers 50+ servers in 38 global server locations. While this isn't the most expansive VPN network available, there is still a proper scope for geo-spoofing for streaming, gaming, etc.
Server locations include:
The US
The UK
Australia
Japan
Pricing
Phantom Pro is somewhere in the middle with their pricing. Like most VPNs, their annual plans are a lot cheaper and compare to many of the best VPN's plans. Still, our coupon delivers an excellent price for the positive aspects that Phantom Pro can provide for individual users.
There is a free version available which offers most of the same features and security as Phantom Pro but has a 500mb/month data limit, which is fairly inhibiting for anything but browsing.
Additionally, you can cancel Phantom Pro within 30 days for a refund.
Compatibility
Phantom Pro allows simultaneous connections on an unlimited number of devices with one account. The advantages of this are huge, as you can ensure security and protection on every device connected to your private network for you, family, and friends.
Additionally, the auto-connect feature for wi-fi protects when using public networks.
Compatible devices and operating systems include:
iPhones & iPads (iOS)
MacBooks & iMacs (MacOs)
Browsers
Windows & Android devices
Laptops
Is Torrenting Allowed with Avira Phantom?
Yes. Although not explicitly advertised, (possibly to avoid legal implications), Avira Phantom Pro supports P2P and torrenting.
Does Avira Phantom Pro work with Netflix?
Not currently. In the past, Avira Phantom Pro could access Netflix when using US, UK, and Netherlands servers, but it seems Netflix has caught onto it and has revamped their proxy blockers to be even more useful.
We tried several different US servers, UK servers, and a few other random ones, and got this result every time: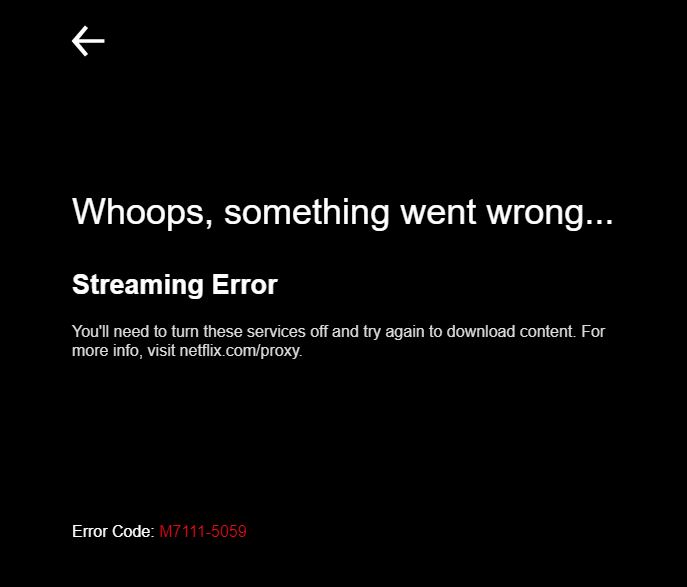 Final Word
Avira's Phantom Pro VPN
enjoys the reputation that the company has developed with their other products, but for now, it's
not for everyone
.
Although it offers standard security on par with the best VPNs, Phantom Pro's speeds, server choices, and lack of Netflix access keeps it in the middle of the pack.
With that said, there are several positive aspects to Phantom Pro, especially if you aren't concerned with streaming. Should you decide to download it, you'll want to use our coupon.