Do you love RecordTV's musical masterpieces? Here's How to Binge Them
Last Updated by John Bennet on August 18, 2020
Nearly 30 years before the US launched MTV into the TV stratosphere, the Brazilian TV station RecordTV beat it to the punch. Visionary businessman Paulo Machado de Carvalho launched RecordTV in 1953 and became an audience favorite in the 1960s and 1970s because of its specializing in musical productions, particularly revolving around the Jovem Guarda, and adaptation of US and UK rock'n'roll of the era.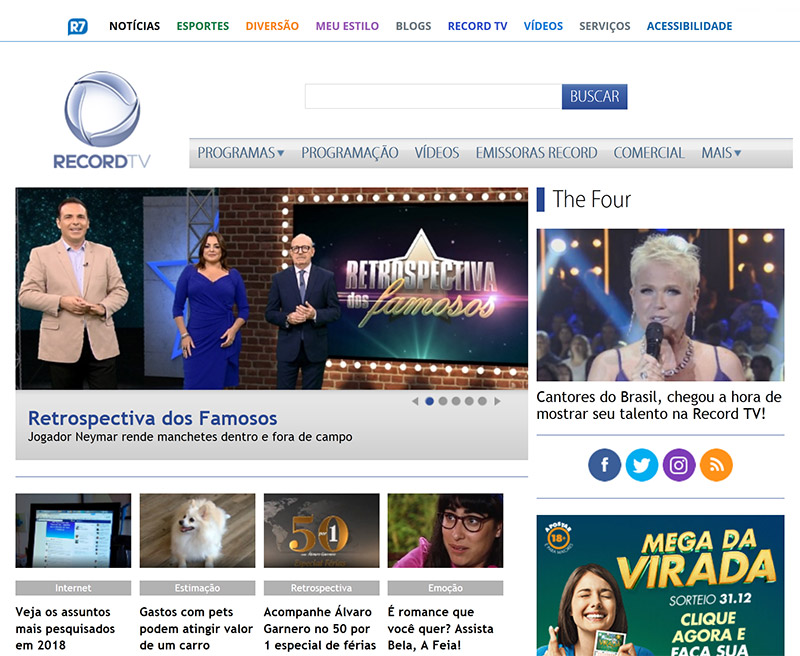 Sinking into anonymity in the 1980s and 1990s, the network found new life under the leadership of
Edir Macedo
and is now the third-largest
commercial TV network in Brazil
, as well as its oldest in terms of consecutive broadcasting.
Its current lineup includes multiple news programs, many American TV series such as "Breaking Bad", "CSI: Cyber", and "Spartacus", and a slew of reality shows and game shows including versions of "Let's Make a Deal", "Top Model", "The Apprentice", and the legendary "Get the F*ck Out Of My House".
RecordTV has a lot of Brazilian's favorite guilty pleasures, but they are rendered unwatchable when traveling outside of Brazil for work, travel, or simply a new adventure.
When Brazilians want to keep up with their favorite RecordTV shows, they typically turn to one of two solutions: Torrents or VPNs. However, only one of those two solutions is both safe and reliable.
Torrents vs. VPNs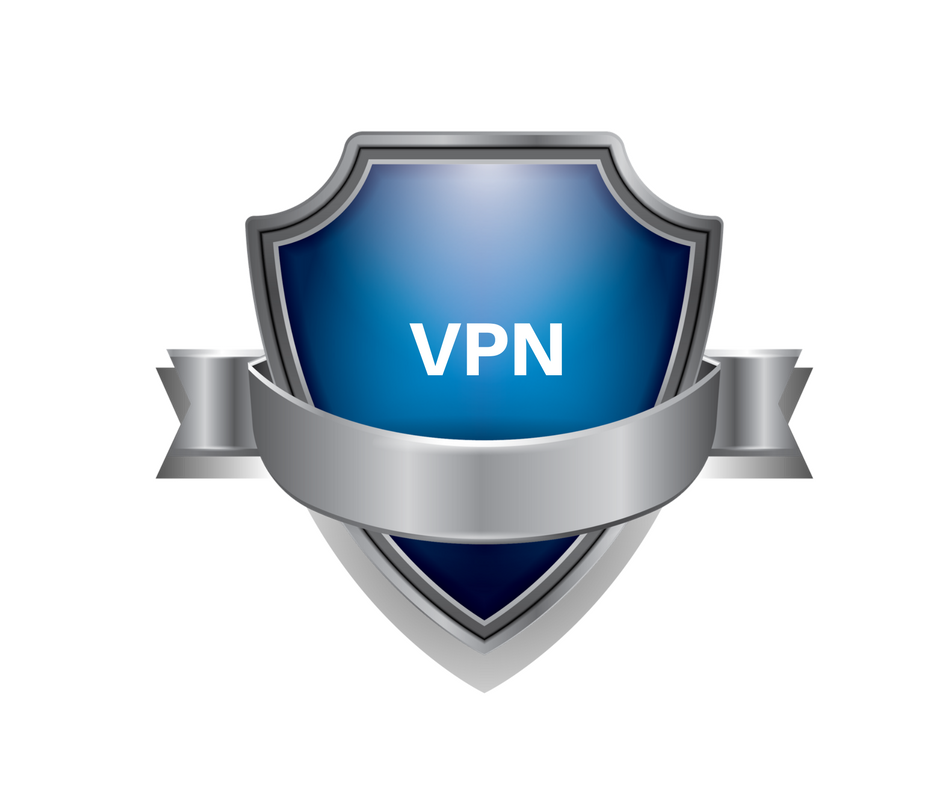 A torrent refers to downloading files that are being seeded by a high number of other users. The phrase '
bit torrent
' suggests you are downloading the bits of a file from multiple other points at the same time. A VPN is a
virtual private network
. It uses an
encrypted connection
to pass information back and forth from the Internet to a user's Internet-capable device.
For the purpose of accessing content in another country, the VPN is used to find a remote server in that country. The remote server uses a new IP address to give the user access to the content, as the website's security believes the user is communicating from inside its borders.
The problem with torrenting is that it is unreliable and can be illegal if proper precautions are not kept. Some files that are available for bit torrent are not often misnamed and actually full of malware or other harmful files. In some jurisdictions, if users are caught using bittorrent to download copyrighted materials, they can be subject to fines or criminal charges.
VPNs do not share these concerns because of their encryption and the fact that most of them do not keep logs of their customers' activity on the Internet.
Ironically, this means the best way to torrent is with a VPN. VPNs will use a remote server to make the connection from the user to the torrent website untraceable because of the encryption factors.
If you use torrenting, make sure you install a VPN client first to ensure total anonymity.
Best VPNs for Streaming RecordTV Programming
Whether you need a VPN for Kodi, Windows, Android, iPhone, or something else, here are some of the best choices for a VPN in Brazil to stream RecordTV content.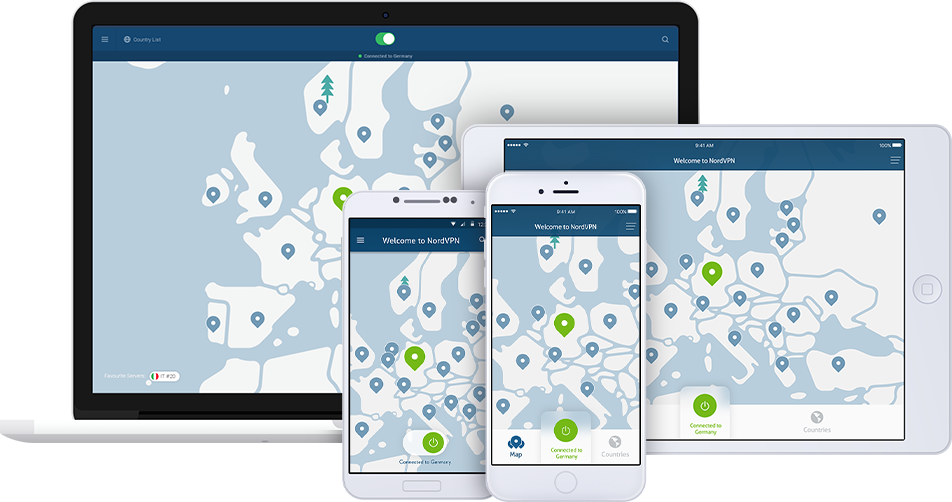 NordVPN packs a punch across the board whether you're concerns are speed, safety, or price. It is one of the most well-regarded VPN services in the world and currently has more than 5,100 servers stretched across more than 60 countries, giving users a pantheon of choices when it comes to making a connection.
For security, NordVPN offers AES 256-bit security and double VPN tunneling. It is based in Panama and recently celebrated its 10th anniversary in business.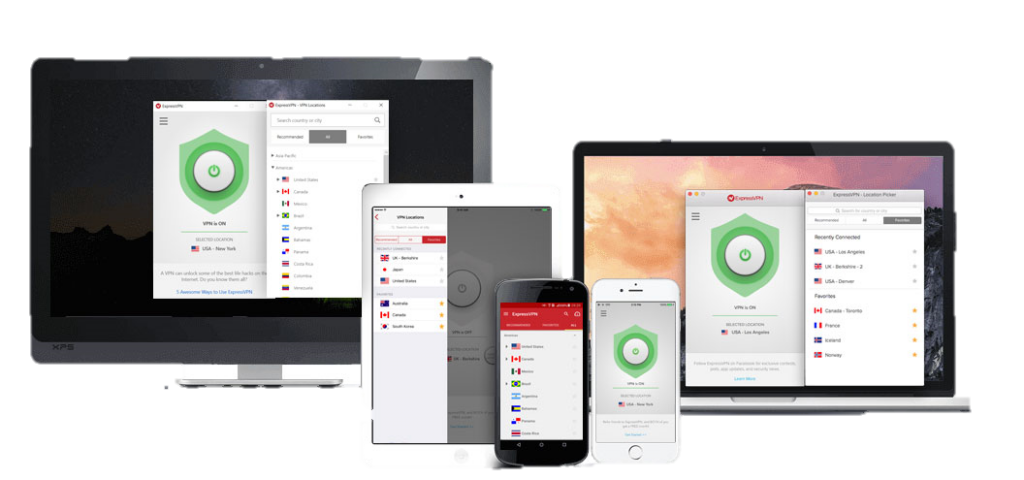 ExpressVPN is known for its blazing speeds and its high prices, but many find the former is worth the latter. It boasts servers in 94 countries, unlimited bandwidth and server switches, and a generous 30-day risk free money-back offer, with no questions asked.
Both NordVPN and ExpressVPN are famous for being able to circumvent Netflix security, and ExpressVPN does it with features including zero-knowledge DNS, a kill switch, and AES-256 bit encryption.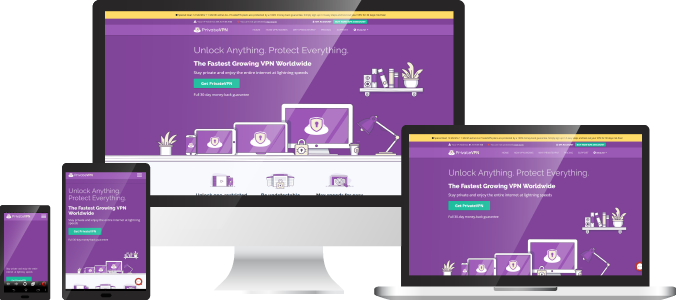 PrivateVPN lives up to its namesake with a host of different features to keep you anonymous and out of harm's way. While most VPNs go with 256-bit encryption, PrivateVPN's tops out at 2048-bit and it adds a strict no-logs policy, an automatic kill switch, and built-in leak protection.
Torrenting fans will be thrilled with the P2P functionality, the port forwarding, and the six simultaneous connections that PrivateVPN offers.