Rally Behind Open Russia with this VPN Solution
Last Updated by John Bennet on January 26, 2019
While the Russian government advocates censorship and control it does not speak for everyone in the country. Against the oppressive storm stood activist Mikhail Khodorkovsky, who founded Open Russia in 2001 to promote democracy and human rights in Russia. Its first incarnation lasted five years before it was closed in 2006.
He relaunched it in 2014 as a nationwide community platform with a significant online presence and a group of activities called "Open Media." Mixing in politics, Khodorkovsky vowed to use the platform to move RUssia away from a powerful president and more towards power in the legislature and judiciary branches.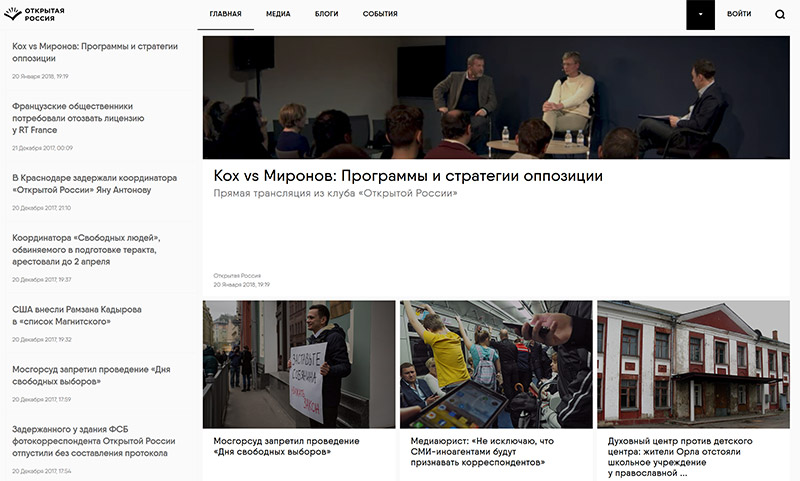 Just after its third anniversary, Open Russia was designated as an undesirable organization by the Prosecutor General of Russia, banning its activities in Russia. At the end of 2017, its website was officially added to a
registry of sites blocked inside of Russia
.
The site and the movement may be outlawed in Russia, but it still exists and is viewable outside of Russia's jurisdiction. Khodorkovsky now lives in exile in Switzerland.
A brief history of Russian Censorship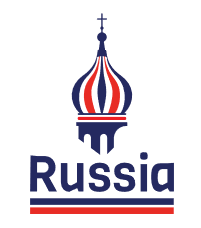 Russian Internet censorship
began in the mid 2000s with the government claiming it was
protecting the citizenship from websites promoting child pornography, drug abuse, and suicide attempts
. Over time, that censorship extended to include any website or subject that went against the government's ideas of was acceptable.
Soon most mass media outlets not controlled by the state government were soon shut down by Russian authorities. Almost every website controlled by a Western authority has been limited, along with the like of Google and Amazon.
In 2017, Russian president Vladimir Putin signed legislation making VPNs illegal. The law went into effect in November 2017.
However, the ban was enforced, suggesting that Russia has neither the technology nor the manpower to enforce the ban, which has gone completely unchecked in the months since.
Best VPNs for Accessing Open Russia
If you live inside Russia or have traveled there and have a passion for Open Russia, you should invest in a VPN that has very strong security features to avoid trouble with the Russian government.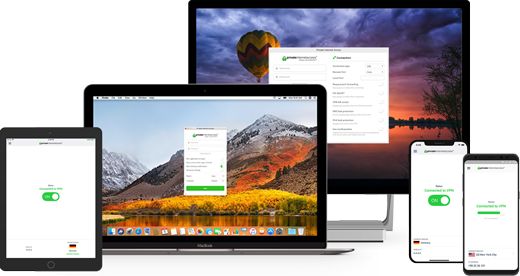 Private Internet Access (PIA) VPN has its headquarters in the US, making it a great VPN for USA websites but it also has pretty nice security features all things considered. Despite its US base, it has a strict no-logs policy and features a kill switch while giving each user five devices per license.
Private Internet Access only has 25 countries in its network, but reaches 3,000 servers which is an ample amount to find reliable connections outside of Russia that aren't subject to similar censorship.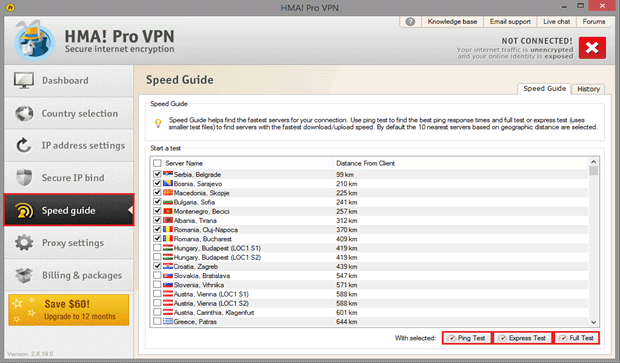 In addition to having the best logo in the market, HideMyAss VPN is a part of the Avast network of products, meaning it has tremendous support and customer service as needed.
There's no kill switch or DNS protection, but Avast's prowess more than makes up for it. It has more than 900 servers spread across more than 190 countries, meaning it's an easy solution if you need a VPN in Russia. It supports OpenVPN and IPSec and has an easy-to-use setup for both desktop and mobile.
It's required to keep logs and metadata by the UK government, but thus far has not faced any legal difficulties as a result. Fast speeds and a 30-day money-back guarantee sweeten the deal, although the latter is limited to 10GB of bandwidth.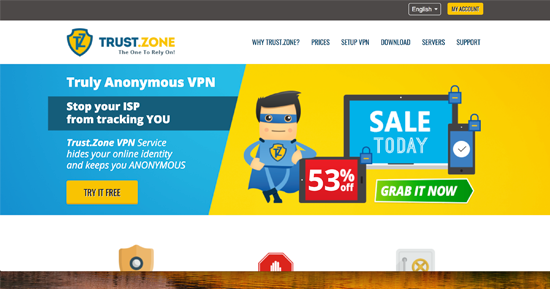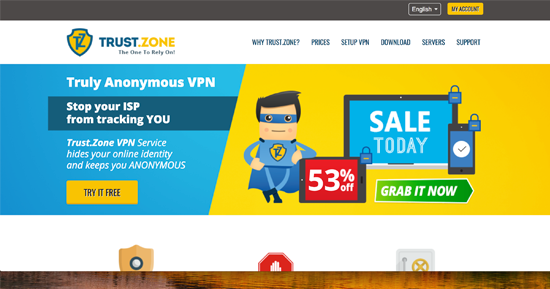 Trust.Zone VPN is located in the Seychelles making it a prime VPN for Canada, Australia, or pretty much anywhere you can think of across the sevens seas. It's a great VPN for beginners and those who aren't ready to delve too deep into the various bells and whistles that typify some products.
It has a no-logs policy and supports OpenVPN encryptions. There are servers in more than 30 countries and its unlimited bandwidth package comes standard. Its free trial is only limited to a three-day period, but it gives you to 1GB of data for those 72 hours, a pretty generous offer of space.
Trust.Zone is very fairly priced and gets reviews across the board for its tidy, easy-to-use interface that makes it a winner among novice VPN users, particularly those who have read about the plight of Open Russia for the first time and are curious to see for themselves what it is all about.