9 Tips to Prevent Webcam Hacking in 2020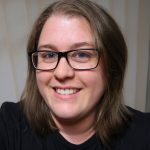 Last Updated by Thalia Oosthuizen on October 01, 2020
Webcams present a huge privacy concern, especially considering they're integrated into most of the devices that we consider vital to our daily lives, like your phone, tablet, or laptop.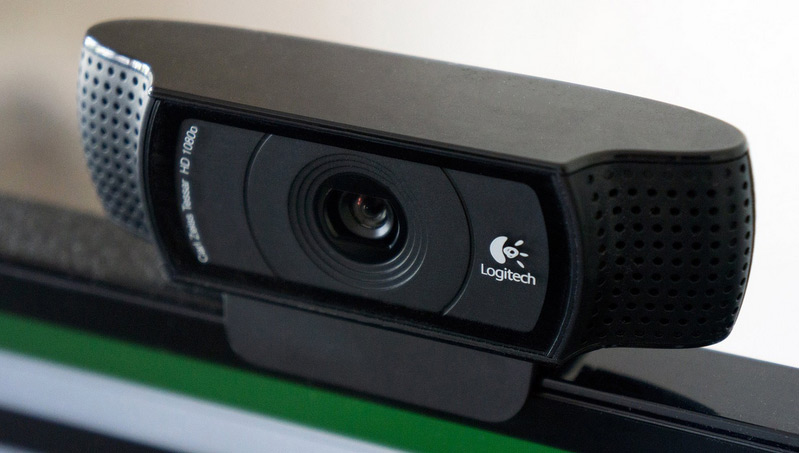 Because of this, it is crucial that you know how to prevent and mitigate hackers from accessing your hardware and software, and using it against you.
1
Place a Cover over Your Webcam
The easiest way to prevent anyone from accessing your webcam. If you don't want tape on your device, you can buy webcam covers that slide closed and open, giving you control of when your camera can be used.
2
Don't Get Into Phishing Traps
It is common for people to contact you pretending to be support agents to help you with issues they claim have ben reported on your devices. This is a method used to gain access and place remote-access webcam software onto your devices, allowing them to control your webcam.
3
Use an Antivirus Software
Select an antivirus with advanced protection against spyware, viruses, and malware. Once you have installed the antivirus, scan your device and always enable the software to detect and block malicious threats.
4
Enable a Firewall
Firewalls protect your device by monitoring your network's traffic and preventing any suspicious connections. Ensure that your device's inbuilt firewall has been activated and is running.
To access your firewall settings on a Windows device, go to your control panel and select "System and Security." From there, click on Windows firewall and turn it on.
To access your firewall settings on a Mac OS device, go to your system preferences and click on "Security and Privacy." From there, click on Firewall and turn it on.
5
Be Alert and Vigilant
Hackers will try anything they can to lure their targets into downloading different RAT software through the use of malicious files and links. Always treat emails you receive from unknown senders as SPAM and never click on links or attachments that look suspicious.
6
Stay Safe When Using Wi-Fi Networks
If you regularly use public Wi-Fi, you are at an increased risk as they are often targeted. If you have to use public Wi-Fi, ensure that you have a VPN activated, so your connection is secure.
7
Secure your Connection with a VPN
Using a VPN allows you to secure your connection with encryption levels that prevent your identification and the access to your data.
CyberGhost, ExpressVPN, and NordVPN are just some of the excellent VPN services available which ensure anonymous and private browsing and shield you from other threats, like malware and viruses.
8
Change All Default Logins
If you have a remote camera connected independently to a Wi-Fi network, the biggest mistake you can make is using the default password and username as they are easily exploited.
9
Close or Shut Down Your Device
When not using a device, it is always best to turn it off or close it over, so your camera is not enabled or in view. This is not a solution, but it is good practice in tandem with other advice.
How serious is Webcam Hacking?
In the last decade, hackers have actively exploited individuals by targeting their webcams and finding vulnerabilities, and with the increase in quality of webcam technology, this has become a severe, destructive problem.
There are many reported instances of unauthorized captured images of victims in compromising positions, or of a generally invasive nature, with the intention of extortion and blackmail.
Can Malware Target Webcams?
A technique known as camfecting is the attempt to hack into an individual's webcam and, unfortunately, can be achieved with many different types of malware.
There is also a type of software called the Remote Access Tool, or RAT, which is a webcam-specific spy software which can infect your devices via two primary methods:
Phishing attachments in emails
Infected websites
Checking if your Webcam has been Hacked
Step 1:
Check the Webcam's Indicator Light
The first thing you need to look at is your webcam indicator light. If the light is on, but you have not turned it on, this could signify an issue. There may be a program on your device using the camera, so check this first.
If the LED is blinking, this is a common sign that there could be malware controlling the webcam. This doesn't mean you have been hacked, as some browser extensions with permissions to use your webcam could be the cause.
To test your webcam, restart your device and launch the browser. If the light comes on, the chances are that one of your browser extensions is accessing the camera. So, to identify which one is accessing it, deactivate each of the extensions one at a time.


You might be unaware of some common apps which use your webcam.
Launch each app individually
to check which ones activate the camera and take note and investigate any that's unfamiliar.
If the camera LED is on upon starting your device but you haven't launched an app or browser, continue to the next step.
Step 2:
Check if the Webcam Processes are Running
Using task manager, check to see if the webcam utility is active. If so, it could just be the default settings that launch the process on boot. If you aren't sure, restart your device and check if the webcam utility started automatically.
Step 3:
Check Which Apps Use the Webcam
Try running your webcam – if you receive an error message saying that the webcam is already in use, there is either an associated app open, or the webcam has been hacked.
Step 4:
Scan Your Device for Malware
If you suspect there is unfamiliar or malicious software using your webcam without your consent, immediately scan your device for malware.
The thought of someone watching your every move through your webcam is a terrifying but real threat, so, ensure you follow the preventative steps outlined above for complete online security.