How to Cancel IPVanish and Get Your Money Back – Tested 2020
Last Updated by John Bennet on October 01, 2020
IPVanish was true to its word and gave us a full refund when we canceled within seven days even though we signed up through their special deals page and got the cheapest plan.
We purchased a subscription to IPvanish with the intention of testing it out, so we could review it for ourselves, both in terms of features and to confirm their 7-day money-back guarantee. While the overall experience was good, we couldn't consistently bypass the Netflix Proxy Error which is why we recommend ExpressVPN instead.
The cancelation process wasn't too complicated and we were able to get a full refund.
Quick Guide: 3 Steps to Getting a Refund From IPVanish
Log in to your account
Click on the Cancel Subscription Link
Confirm that wish to cancel
How to Cancel IPVanish and Get Your Money Back
To get started, head to the IPVanish website. You'll need to start at the site on your device.

Click on "My Account"
at the top to land on the login page. From here,
enter your account credentials
to gain access to your account.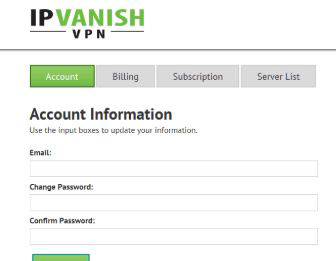 Access your subscription information by clicking on "
Subscription.
"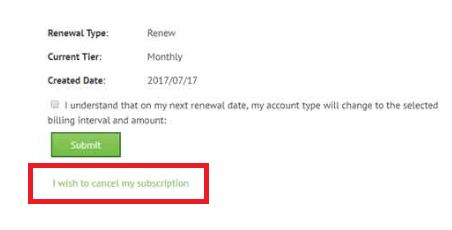 Directly underneath the
green Submit button
in your account information, there is a link that states, "
I wish to cancel my subscription.
" Go ahead and click that link to proceed. IPVanish will then verify that you are okay with not receiving online protection. Simply, proceed and select, "
I Still Want to Cancel.
"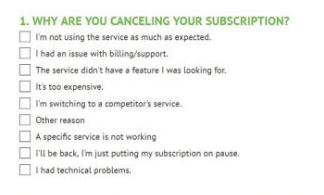 Then, IPVanish will want to know why you're canceling your account.
Select the reason you're leaving
and then click on the "
Continue
" button.
Wait! IPVanish is distraught that you want to leave, so they give it one more try. At this point, you'll likely see one of their deals trying to keep you. To continue with canceling, just click on, "I Still Want to Cancel."
Once you've completed these steps, you'll see a confirmation message regarding the change and acknowledgment that you'll get your money back, as long as you're still in the seven-day refund period.
Contact Customer Support to Be Sure
Even though IPVanish claims users receive an automatic refund during the seven-day money-back guarantee period, we still recommend contacting customer service once you've completed the above steps.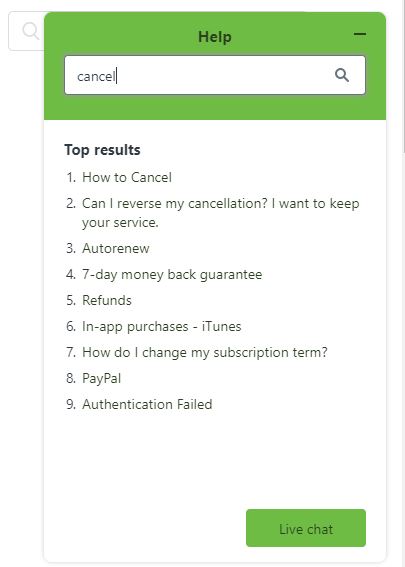 When you are on their contact us page, type something in the search box, such as "
Cancel
." Not only will this bring up some commonly answered topics, but at the bottom, there's a
green Live Chat button
.
If you click that, a new pop-up appears and you are instantly connected to a friendly, helpful team member. Confirm with them that your service is canceled and you'll be receiving a refund.
Terms of the IPVanish Money-Back Guarantee
It's critical that you understand the terms of anything before you sign up. In the IPVanish refund policy, they agree to refund you if you aren't 100% satisfied within the first seven days of service. Clearly, if you ask for a refund after the seven days, they won't honor it.


Where their return policy becomes interesting is when you
pay with variably priced currencies
, such as BitCoin. If you purchase the service with a method that fluctuates in value, you agree that the
refund will be assessed through the USD exchange rate at the time of your refund
, not what it was during the original transaction.
You also agree that some payment methods might not allow for refunds at all. If you pay by paper check, there might be service fees associated with your refund. On the bright side, if IPVanish can't process a refund for you, they offer you service in lieu of the refund.
The best way to try out the IPVanish service is to wait for one of their special discounts. We keep track of all their promo codes so you always receive the best deal on your protection.
If You Need More Time Evaluating a VPN
If seven days doesn't provide you enough time to evaluate a VPN, or you need something while you're traveling, we recommend ExpressVPN instead.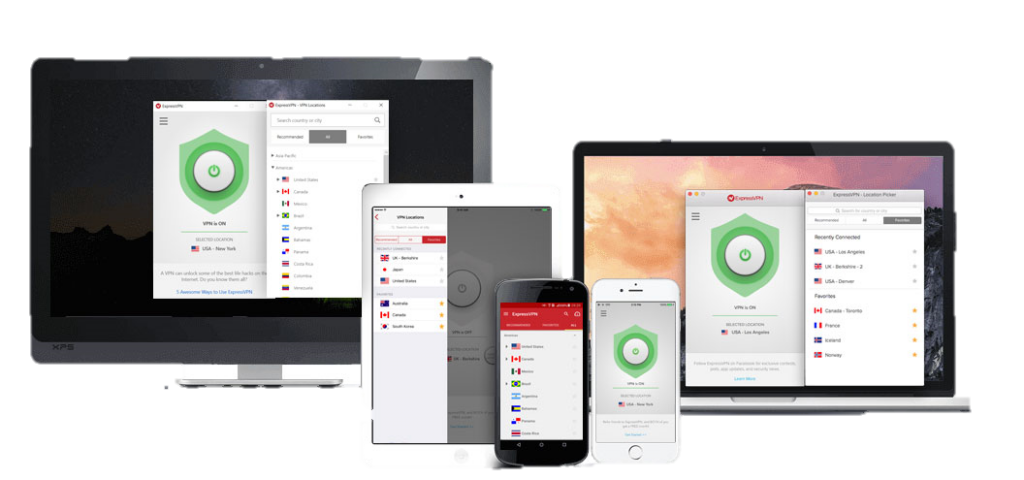 They are one of the leaders in the industry because of their fast servers and extensive worldwide selection. On top of that, users have access to a 30-day money-back guarantee, which gives a little more time for evaluation.
Try ExpressVPN Now – Risk Free
IPVanish Free Trial
If you have an iOS device, you could opt instead to utilize the IPVanish seven-day free trial period. To sign-up, you'll have to go through the App Store and follow through with selecting a plan.
Even though your payment method will be stored, it won't get charged as long as you discontinue the service before the trial period is over.
Is IPVanish Worth the Effort?
IPVanish has been around since 2012 and they are based out of Florida. Their team has more than 15 years of experience in Internet technology, helping them to become a leader in Tier-1 VPN services. That simply means that they own and operate their network instead of using other company's servers.
The service they offer is exceptional and rarely disconnects. In addition, reaching their customer support team is simple and always yields helpful responses. They provide software for your mobile devices plus Mac and Windows.
They maintain a no-log policy to protect your privacy. With that said, not everyone feels comfortable using a VPN provider within the Five Eyes Alliance, so that's something to keep in mind.
Final Thoughts
If you need time to try out IPVanish VPN, it's simple to use their software during a seven-day trial or money-back guarantee. Just make sure you cancel service before your time is up to receive your refund.
Also, take the time to understand the refund policy so you don't lose out in the end.