How to Watch RTP Outside of Portugal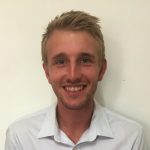 Last Updated by Benjamin Walsh on August 18, 2019
Follow these steps to connect to your chosen VPN and access RTP:
Sign up with a fast VPN provider
Connect to a server located in Portugal.
Open RTP Play via the website or on the app.
Stream.
As Portugal's primary TV and radio network, RTP is the go-to destination for popular Portuguese content. RTP includes four national television channels and three major radio channels which covers almost all of the main TV shows and movies, rich with Portuguese culture.
Watching RTP when you're in Portugal is easy, but those who want to enjoy the streaming app outside of the country it is more difficult.
Whether you are on vacation or live elsewhere in the world, you will not be able to access RTP content as it is geo-restricted. If you try to watch a video on RTP Play, you will be prompted with this message: "SEM DIREITOS DE TRANSMISSAO ONLINE," which means "without broadcasting rights".

If you've been prompted with that message, don't worry, all you need to do is use a VPN. If you don't know which VPN to use continue on reading to learn about the top 3 VPNs we recommend to use to get access to RTP while outside of Portugal.
How a VPN Helps
When online content is geo-restricted, it is inaccessible to those outside of the country. Only an IP address from the required location can access its content. By using a VPN, you can bypass the geo-restrictions and watch RTP as much as you want.
When you connect to one of your VPNs dedicated servers in Portugal, your device's IP address will change to the IP address of that server. This will make RTP believe that you are in Portugal and allow you to access the site.
Based on this knowledge, here are our top 3 VPNs to watch RTP outside of Portugal.
Just remember that when choosing a VPN, your focus should be on speed and performance so you can stream and watch without buffering or interruptions.
Top 3 VPNs

to Stream RTP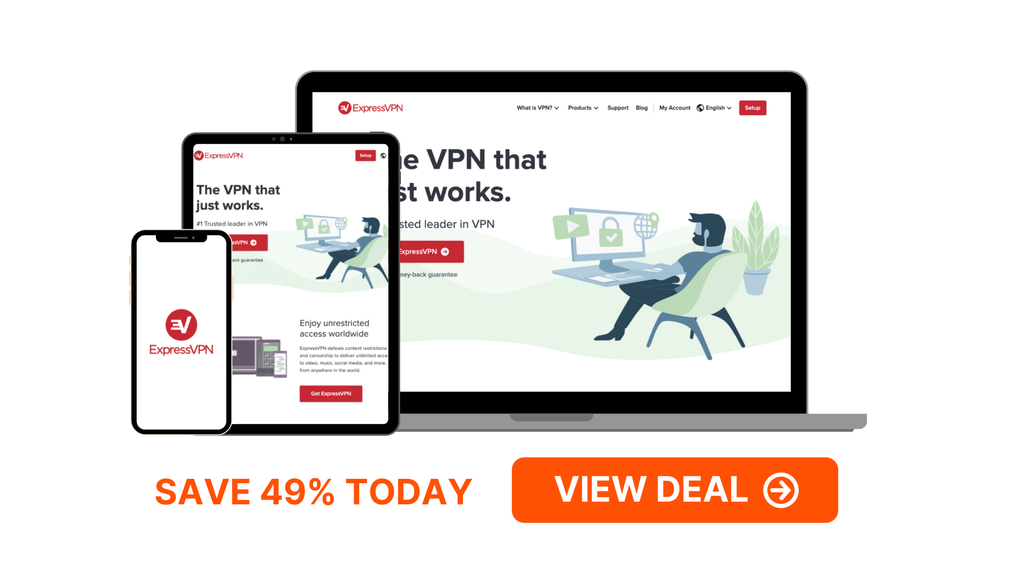 Dedicated server in Portugal.
Exceptional speeds and performance.
Unlimited Data
30-day money back guarantee
ExpressVPN is a popular VPN across the globe. With a dedicated server in Portugal, you can easily overcome geo-restrictions through ExpressVPN. As a result, no matter where you are in the world, you can access RTP and stream as much as you want. Moreover, ExpressVPN offers second-to-none connection speeds and a no throttling policy, so you don't have to deal with interruptions and buffering constantly.
ExpressVPN comes with 2000+ servers in over 94 and is able to be used on Windows, Mac, iOS, Android, Linux, and routers. With ExpressVPN, you can connect up to five devices at the same time making this VPN perfect for you and your colleages needing that extra protection and access while remaining discrete and secure.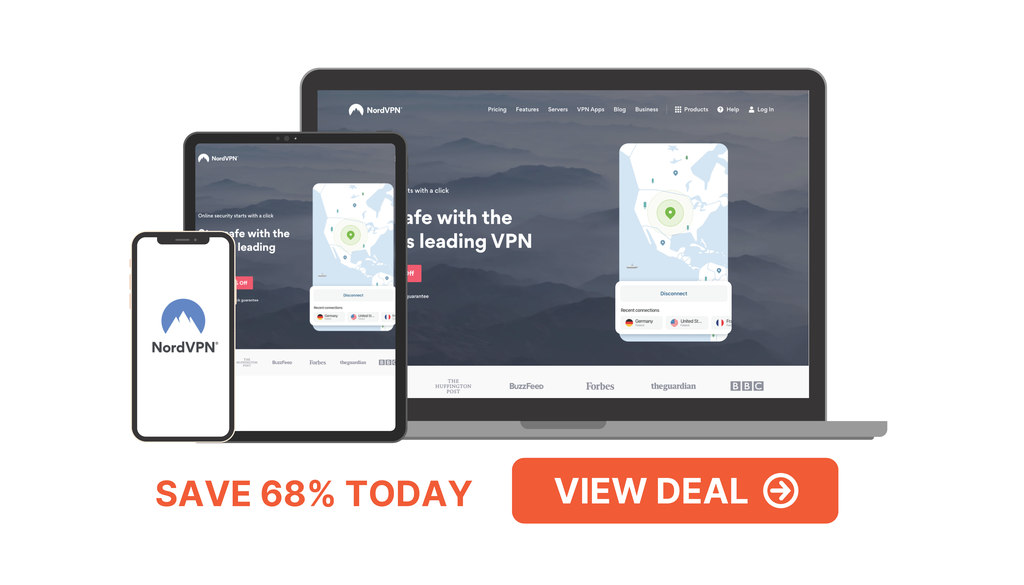 Servers in Portugal.
Smart Play Technology.
Fast servers allow for streaming without buffering
30-day money back guarantee
The main reason NordVPN makes this list is its Smart Play Technology. The Smart Play Technology means NordVPN's servers are optimized around the world for streaming. This optimization allows you to avoid experiencing interruptions when watching your favorite TV shows and movies on RTP. Speeds over both long and short distances are also very fast. This is perfect for RTP as you can connect to their server in Portugal, bypass the geo-restrictions, and stream without having to worry about buffering. It will feel like you never even left the country.
If you are looking for a safe connection, then NordVPN offers some of the most secure servers available. With a 256-bit and double data encryption, you have never been so secure. Along with a secure encryption, you also have access to an automatic kill switch, so if your VPN connection drops, you will be disconnected from the network leaving no vulnerabilities. To some, the kill switch may be an inconvenience when streaming, but you can toggle this on and off.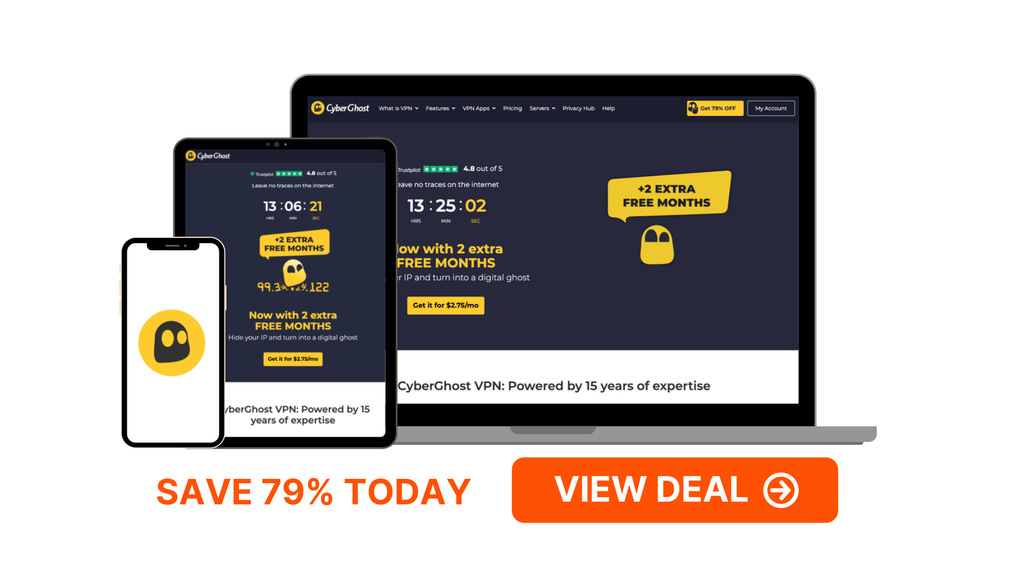 Dedicated streaming section on app.
Extra speed feature
7 Devices connected simultaneously
45-day money back guarantee
First and foremost, CyberGhost offers 10 servers in Portugal alone, so you can connect and stream RTP no problem. Also, there is a dedicated streaming feature on the CyberGhost app that allows you to optimize your VPN for streaming. You can also choose from CyberGhost's list of popular streaming services as well as add your own. To ensure a fast, uninterrupted RTP streaming experience, there is an extra speed feature that can be implemented.
With CyberGhost you are allowed to have up to 7 devices connected simultaneously, making this VPN a great choice for big families or big groups. Everyone is able to connect to the same account. This will enable security, privacy, and accessibility to everyone you are traveling with or to have access to RTP when outside of Portugal.
CyberGhost also offers a 45-day money back guarantee. Why not try them out today?
Access RTP Safely, and Un-Noticed
Overall, RTP is an essential part of Portuguese television and radio. Therefore it is important to grant those outside of the country who want to access RTP's content the ability to do so.
Regardless of what VPN you chose from on this list, each VPN will enable you to overcome the geo-restrictions, watch and listen to your favorite content from wherever you are
.
With this VPNs listed here offering a money-back guarantee of some sort, why not try them out today?