How to Unblock Imgur files in Indonesia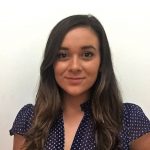 Published by Shelby Taylor on September 29, 2018
More than any other part of the world, Asia and Asia-Pacific have struggled with consistency when it comes to Internet censorship. Nowhere is this more apparent than in Indonesia, which has flip-flopped on several well-known sites in recent years in an attempt to define and curb what is morally acceptable and what is not.
One of the sites that Indonesia has a love/hate relationship with is Imgur, an image source and search website. If you use Imgur for recreation or work purposes in Indonesia, your ability to use it freely on a specific day of the week could be compromised by the government's policies. However, there are workarounds available if you know where to look and are willing to pay a price.
What is Imgur?

Imgur
got its start in Ohio in 2009. Meant as a gift to the Reddit community, it instead went viral and jumped from 1,000 to 1 million hits per day in its first five months of existence. It began getting play on social media sites like Facebook to the point of moving its offices from Ohio to San Francisco and is now the
top picture-hosting company in the US
, outstripping the likes of
Photobucket
,
TinyPic
, and
ImageShack
, according to Google. In the decade since, Imgur has introduced other interactive features like a
meme generator
,
video to GIF app
, and
trophies for things like "Post of the Year"
.
Indonesia and Internet Censorship
Given its geography, the Internet has not come easily to Indonesia or quickly, with its speed just 74th in the world. Country-wide use did not top 50% until mid-2016. During the last decade, the Indonesian government has been more and more focused on online censorship, particularly when it applies to online pornography and anti-Islamic rhetoric.

The government has gone after some of the big fish in the pond, including YouTube and Facebook for actions it deemed anti-Islamic. In 2008, Indonesia passed the Law on Information and Electronic Transactions (ITE Law), and in 2010 drafted a Regulation on Multimedia Content. This would have forced Indonesia ISPs to filter pornography, gambling, hate incitement, threats of violence, exposure of private information, exposure of intellectual property, and false information. People convicted of defamation in Indonesia face up to six years in prison.
Crackdown Online
In 2014, Indonesia's ISPs blocked Vimeo, Reddit, and Imgur over accusations of hosting online pornography. Reddit and Imgur were the first to go down in 2014, both told that they were banned for showing online pornography. Reddit is infamous for having pornography as part of its regular offering, but Imgur falls into a different category. The reason for the inclusion is that Imgur allows for artistic nudity, which is deemed as pornography in Indonesia.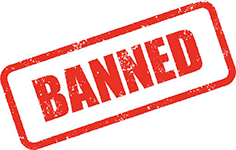 In May 2014, Vimeo was taken down, reinstated, then taken down again a three-day period for the same "pornographic" tag as Imgur.
The bans made no sense to most Indonesians and the companies themselves, as search platforms like Google, Twitter, and YouTube, with the same standards on nudity, remained up.
In 2016, movie and TV streaming platform Netflix joined the banned list for distributing "obscenity" and "sexual exploitation." This came just weeks after Netflix Indonesia opened its doors. Vimeo was restored in November 2015, but Imgur and Reddit remained blocked.
The VPN Solution
The best way to continue using Imgur in Indonesia is by utilizing a virtual private network (VPN). VPNs are advanced version of proxies in that they use connections with remote computers outside of a jurisdiction zone to access the Internet.
A VPN client establishes a connection between your computer and a remote server with the use of a private security tunnel. This tunnel encrypts the material you send to the Internet, including requests for websites or uploaded files. Inside the tunnel, no third party can see what you are sending to the Internet, only that you are using it.
At the remote server site, your requests are downloaded and assigned a new IP address congruent to the remote server's country. Your information is then sent on to the sites you have requested. The process happens the same in reverse. Objects and information you request are sent to the remote server, which encrypts it and sends it back to your computer. The VPN client decrypts the information to your computer without your ISP being aware of the workaround.
If you're interested in quick speeds for your connection, ExpressVPN is right up your alley with ultra-fast server speeds in 94 countries.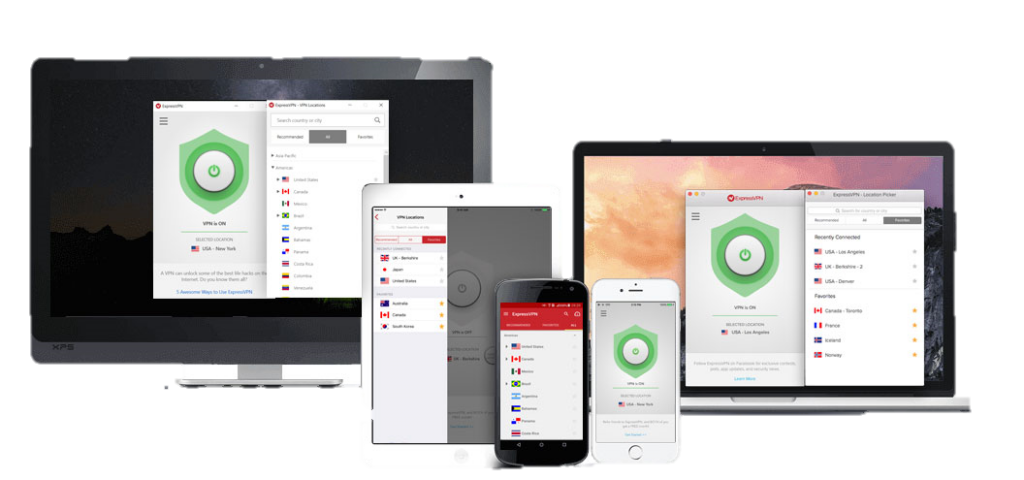 For a reliable blend of speed and price, consider Trust.Zone, which has a kill switch and a great match of unlimited speed and unlimited bandwidth.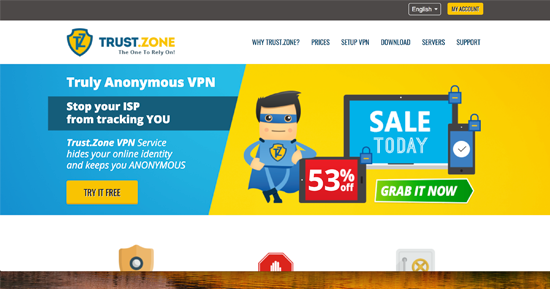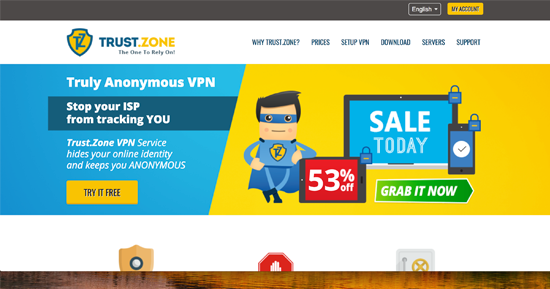 IPVanish lives up to its name with more than 1,000 servers in some 60 countries and 256-bit AES encryption to help keep data safe.