Watch Keeping up with the Kardashians from Anywhere for Free!

Published by Adam Wagner on July 17, 2019
It's so unfair. You want to get caught up on the latest episodes of Keeping up with the Kardashians but you can't seem to watch it online. You've read about Khloé and Tristan's breakup, but you have no way to see all the juicy details.
If you're sick of learning about all the drama that's going on in the Kardashian sister's lives from the news, it's time to do something about it.
By following our three easy steps, you'll be watching Kim, Khloé, Kylie, and the rest of the family in no time. And the best part is, you can do it for absolutely free no matter where in the world you are. So what are you waiting for, you have some television to watch and tell your friends how they can watch as well.
Quick Guide: 3 Steps to Watch Keep up with the Kardashians from Anywhere
Get a VPN. Our top recommendation is for ExpressVPN, which comes with a 30-day money back guarantee.
Connect with a US server
Either log in with a US cable subscription or get an account on Hulu Live or YouTube TV (free trial) and watch
Watch Keeping up with the Kardashians Now!
How to Keep up with the Kardashians for Free
With a VPN, you can instantly access the Kardashian sisters, 100% for free, and no matter where you are. Even though a premium VPN, Hulu Live, and YouTube TV all charge a small monthly fee, each service also offers a free trial. So while you may have to fork out a bit of money in the long run, you can be watching today for free.
If you have an American cable subscription, you may be able to stream through the company's website. Most major cable companies offer this service for no additional charge. But, once again, you'll need to use a VPN to change your location to the US in order for this to work.
Watch Keeping up with the Kardashians Now!
The Best VPNs for Watching the Kardashians
There's an overwhelmingly large number of VPNs available. Some of them are great, and others are completely useless. Figuring out which one to use can be a total pain.
But don't worry, we already found the best VPNs for streaming for you, and listed them here. With any of the following services, you can stream the Kardashians–or anything else you'd like–without issue.
1. ExpressVPN – Lightning Fast Streaming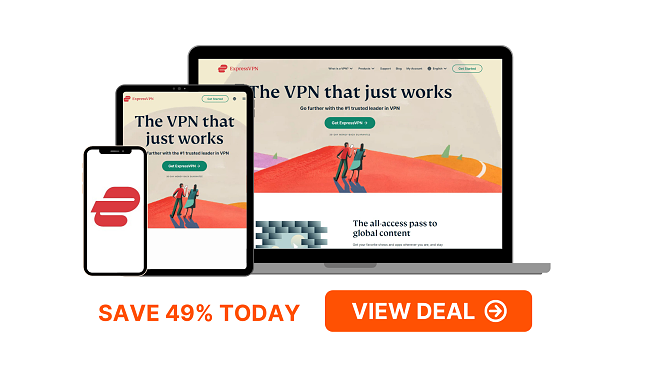 ExpressVPN has definitely earned its place as one of the top VPNs globally. This tool can stream from all the major services (yes, even Netflix), and do it faster than the competition. It does all this while using some of the most advanced encryption available. This is also one of the only VPNs that will work in places like China, proving its ability to maintain your anonymity.
ExpressVPN is currently offering a 30-day money-back guarantee! So if you'd like to give the service a try, now you can–risk free!
Watch Keeping up with the Kardashians Now!
2. NordVPN – Tons of Servers Across the US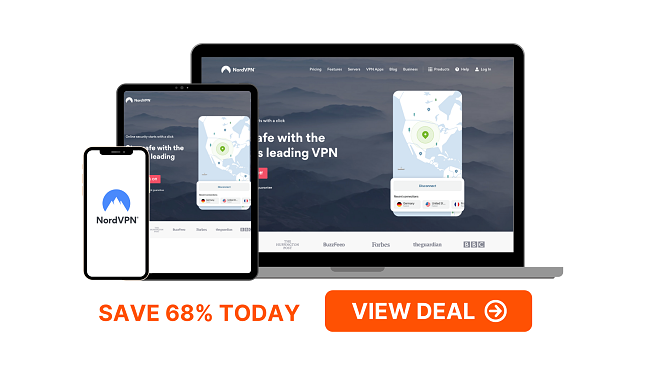 Another great option for streaming your favorite family is NordVPN. This massive VPN has proven its ability to fool the geo-block of pretty much every major streaming service out there. And with nearly 2,000 servers within the US alone, you're sure to find a fast connection.
NordVPN also offers a 30-day money-back guarantee, so now you can give it a try without spending a dime!
Watch Keeping up with the Kardashians Now!
3. CyberGhost – Use Across Seven Devices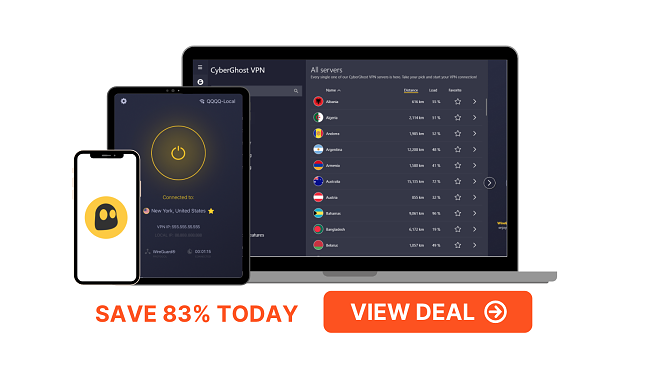 CyberGhost is a perfect choice if you don't want to break the bank. This VPN can easily handle most geo-restrictions while maintaining some decent speeds. It also lets you connect up to seven devices at the same time, so you and your friends can keep up with the Kardashians at the same time!
Another awesome thing CyberGhost does is offer its customers a 45-day money-back guarantee on all plans of a year or longer! One month plans still offer a guarantee, although it's only for 14-days.
Watch Keeping up with the Kardashians Now!
4. Surfshark – The Lowest Prices Available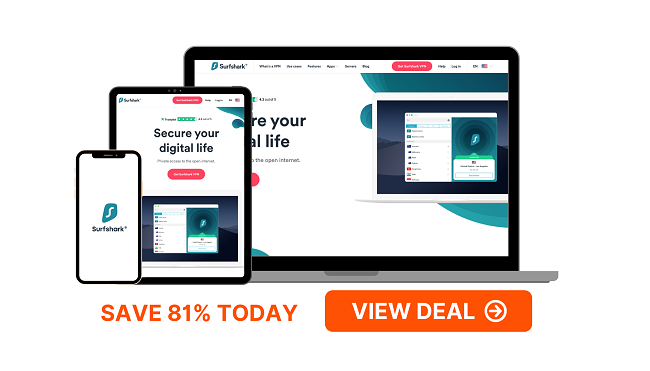 Our final VPN suggestion is Surfshark. This service manages to be one of the cheapest options around without compromising quality and speed. While Surfshark may not have the server numbers that some of the pricier options do, it's still a solid performer.
Surfshark also offers you a 30-day money-back guarantee, so you can see if the service is right for you without risking any hard-earned dollars.
Watch Keeping up with the Kardashians Now!
Why Do You Need a VPN?
The reason you need to use a VPN to access your favorite reality show is a bit complicated. But, to sum it up simply, when you connect to a streaming service, like YouTube TV, it's able to see your location based upon your IP address.
Due to licensing rights, these services place geo-restrictions which only allow certain countries to access the content. A VPN is used to encrypt and reroute your internet traffic to "trick" these services (or anything else you access online) into believing that you're somewhere else.
And while VPNs are great for streaming, that's not all these services are good for. VPNs can also be used to keep your traffic safe from prying eyes, to protect your data when using sketchy hotspots, and to bypass a countries firewall (like The Great Firewall of China).
It's Time to Catch up on the Kardashians!
Now that you know how to watch the latest episodes of the KUWTK, it's time to get caught up! See how Khloé is handling her new life without Tristan, what Kim and Kanye are up to, and how Kourtney's new lifestyle blog is going. The drama-packed episodes are just waiting for you to watch them!
So turn on your VPN, find a fast server in the US, and get in your comfiest chair. You've got some binging to do. And the Kardashian family is guaranteed to keep you entertained!