How to Watch UFC 254: Khabib vs. Gaethje From Anywhere
Last Updated by Kate Hawkins on September 22, 2020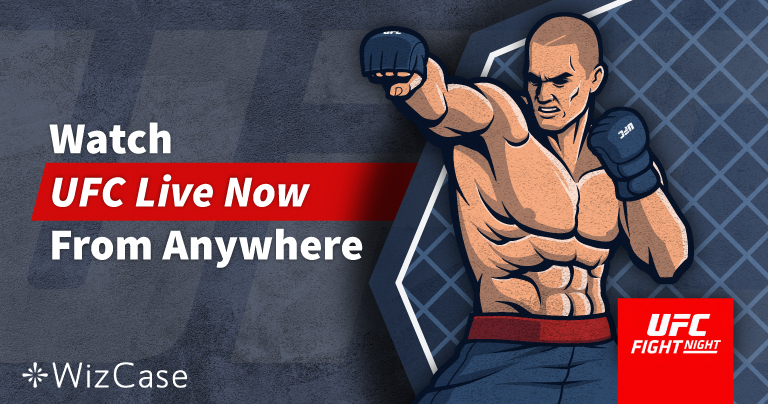 As a diehard UFC fan, I find it really frustrating when I see this error message — especially when I've paid for a streaming subscription but can't use it because I'm not in the right location:
This event is currently blacked out in your region.
UFC 254: Khabib vs. Gaethje is geoblocked so if you're not in the US (or a select few other countries) you won't be able to watch it. Luckily, a VPN can help you get around the block by giving you a new online location.
I tested dozens of top VPNs to find the 3 best providers for watching UFC fights. My test results show that ExpressVPN is the best choice due to its lightning fast speeds and smooth streaming. It takes less than 5 minutes to get set up, so you don't need any technical knowledge to start streaming UFC content right away. Best of all, you can try ExpressVPN for 30 days risk-free with its money-back guarantee!
Quick Guide: 3 Easy Steps to Watch Khabib vs. Gaethje Live
3 Best VPNs for Watching UFC 254: Khabib vs. Gaethje
Key Features:
3,000+ servers in 94 countries for quick global connections
Ultra-fast speeds for streaming sports in HD
Stream the UFC on 5 devices simultaneously
24/7 customer service with live chat and email support
30-day money-back guarantee
ExpressVPN is the best choice for streaming the UFC because of its super-fast streaming speeds. As someone who's watched a lot of live sports, it's important to me that my connection speeds are fast enough to stream without any interruptions. I was impressed by the results of my speed tests with ExpressVPN as its servers are consistently fast worldwide. Every one of the 10 servers I tested had speeds of over 30Mbps, which is fast enough to livestream UFC fights without lag or buffering.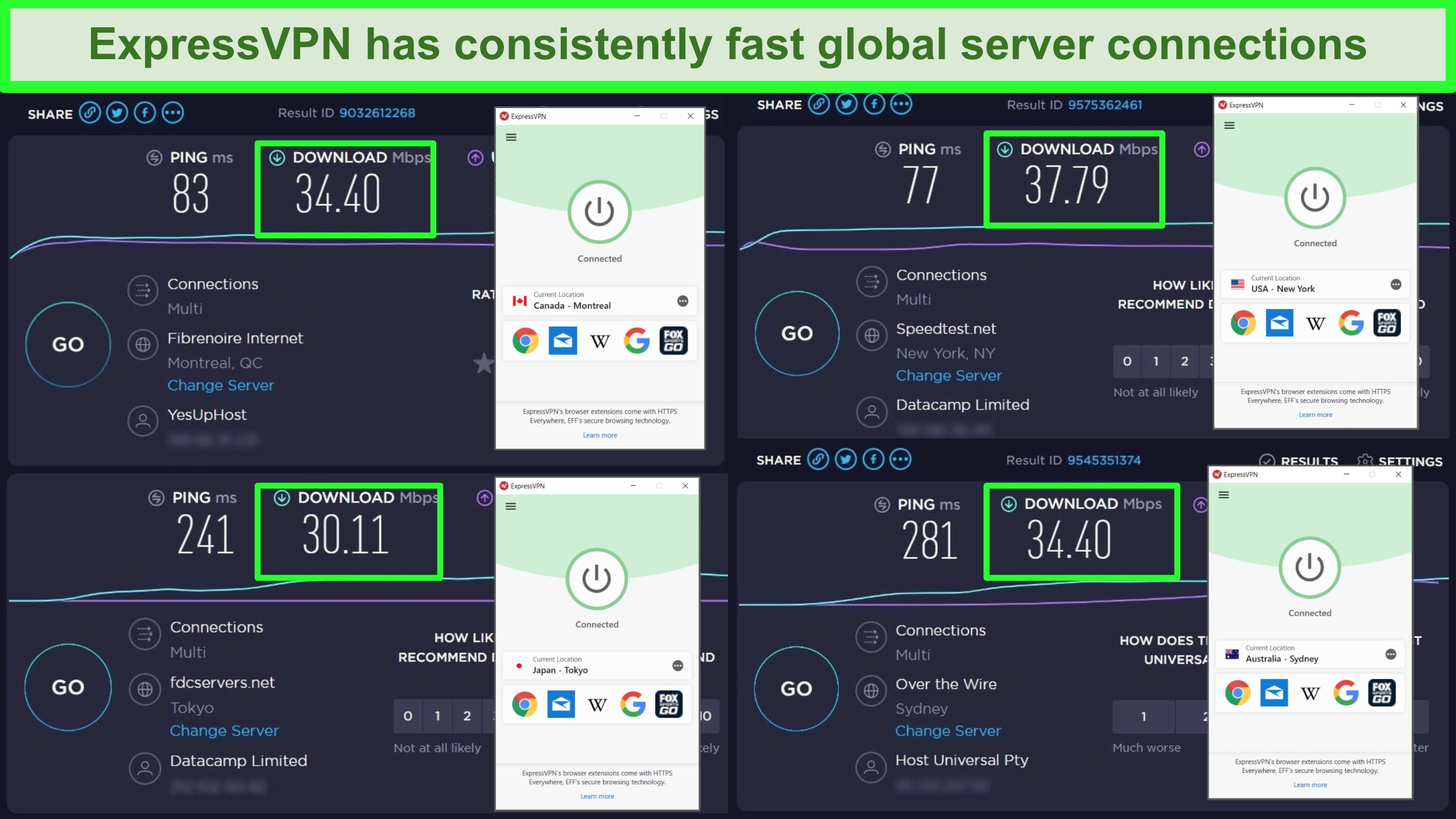 ExpressVPN has fast servers in every location where you can stream the UFC. Choosing a specific server location is simple as ExpressVPN's app is extremely user-friendly. I just typed in the country I wanted to connect to and browsed through all server locations. Connecting is easy too — double-click on the server you want and ExpressVPN connects to the server in just a couple of seconds.
The desktop and mobile apps have the same interface, which I really like because it makes it easy to navigate between different devices. I found the ExpressVPN Windows app is especially useful as it has an app shortcuts bar. All I had to do was add the UFC Fight Pass app to the bar and click the icon before the fight started.
ExpressVPN is slightly more expensive than other VPN services but it provides fast connections, making it worth the price. If you're not sure about subscribing to a plan and want to test it first, you can use ExpressVPN's 30-day money-back guarantee. It's a risk-free way to test the streaming speeds and features before you fully commit.
Getting a refund is easy too. I tested it by asking for a full refund through the 24/7 live chat after around 3 weeks. The "no questions asked" policy is true — there was no annoying troubleshooting or trying to get me to stay. The customer service agent quickly issued my refund and I had my money back in less than a week.
ExpressVPN works with: Windows, Android, macOS, iOS, Linux, routers, Chrome, Kindle, Firefox, PlayStation, Xbox, Switch, Apple TV, Amazon Fire TV, and Smart TVs
ExpressVPN also unblocks: DAZN, NSC Sports, ESPN+, BT Sport, Sky Sports, Sling TV, BBC Sport, Amazon Prime Video, YouTube TV, Sky Go, and more
Get ExpressVPN now and watch UFC
September 2020 Update: ExpressVPN has dropped prices so you can save up to 49%! This is a limited offer so be sure to grab it now before it's gone. See more deal information here.
Key Features:
5,400+ global servers in 59 countries for fast global connections
Fast streaming speeds with close-to-zero buffering
Stream UFC fights on 6 devices at the same time
24/7 customer service with live chat and email support
30-day money-back guarantee
NordVPN is another great choice for streaming live UFC matches due to its huge global network of servers. It has over 5,400 servers worldwide, including 1,800+ servers in the US, 450 servers in Canada, and 200+ servers in Australia. This vast number of servers ensures you'll never need to compete with other users for server space, keeping your streaming speeds consistently fast.
During my tests, I quickly connected to servers in the US, Canada, and Australia — and each server took less than 5 seconds to encrypt my connection. Even better, I enjoyed a smooth streaming experience with very minimal buffering. I ran speed tests on 4 different servers in each location and my average speed was just over 30Mbps, which is fast enough to livestream UFC 254 in HD-quality.
Even the best VPN services sometimes struggle to bypass tough location restrictions and I did find that on a couple of occasions, NordVPN wasn't able to connect me directly to the streaming services I wanted. However, switching servers is so quick so it took just a few seconds to get a working server. Once I found one, I saved it so that I could connect quickly in the future. I recommend finding a server that works with your subscription service in advance so you can start streaming as soon as UFC 254 starts.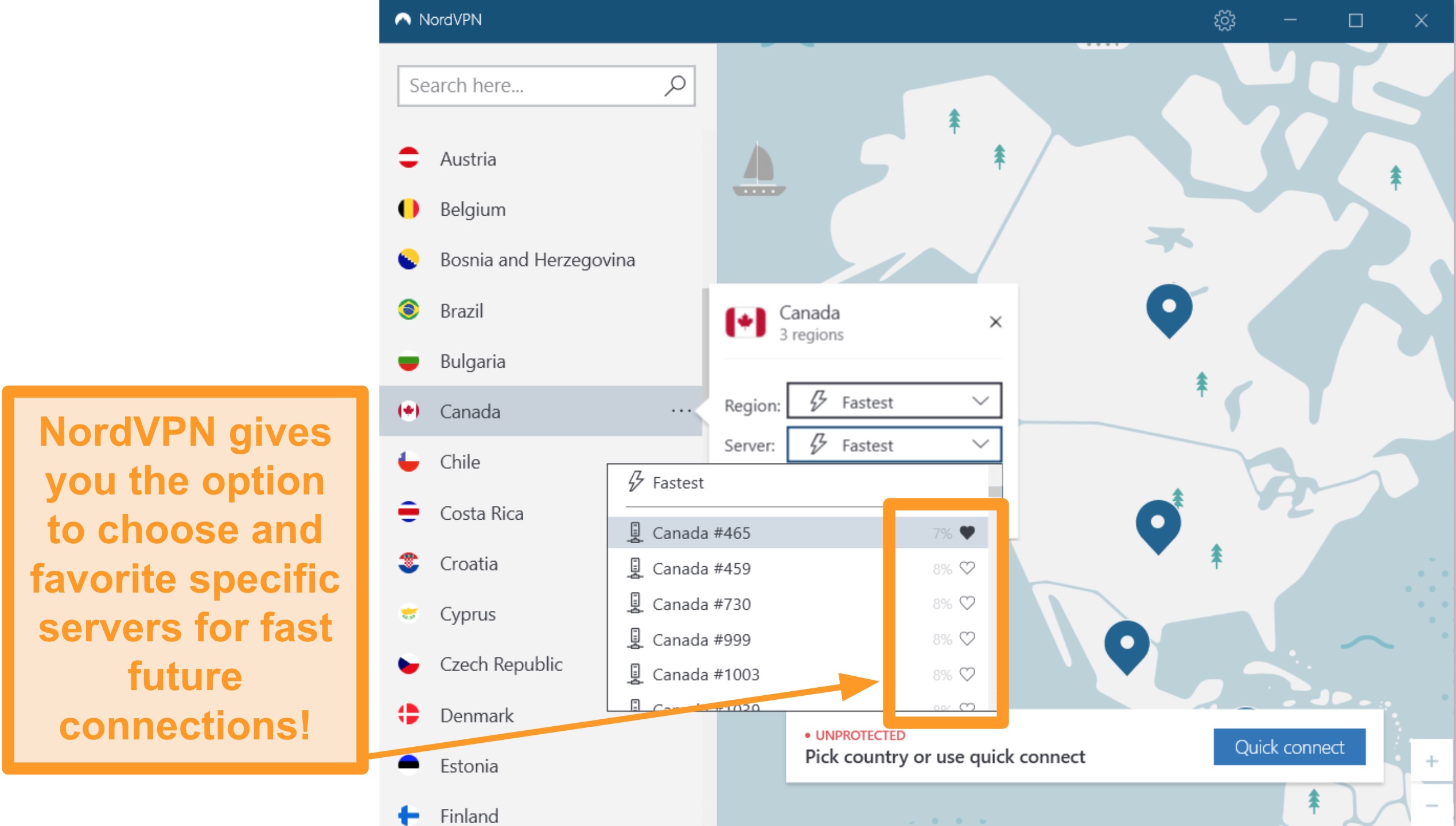 NordVPN is more competitively priced and the longer your subscription, the better the deal you can get on a plan. NordVPN also has a 30-day money-back guarantee you can use to try it for yourself without any risk. If you change your mind later, it's easy to contact the customer support team via live chat and request a refund.
NordVPN works on: Windows, Android, macOS, iOS, Linux, Blackberry, Chrome, Firefox, SmartTV, and routers
NordVPN also unblocks: ESPN+, BT Sport, Sky Sports, DAZN, NBC Sports, Amazon Prime Video, BBC Sport, Sky Go, Sling TV, and more
Try NordVPN today and watch the fight
Key Features:
6,500+ servers across 90 countries for quick connections
Dedicated sports servers optimized for fast streaming
Watch the UFC on up to 7 devices at the same time
24/7 customer service with live chat and email support
45-day money-back guarantee
CyberGhost is a solid option for watching UFC 254, as it offers servers optimized for streaming sports. I streamed previous UFC fights on its optimized servers and I enjoyed minimal buffering, no connection errors, and high-quality resolution.
However, its dedicated sport streaming servers are only available in select countries, such as the US and UK. To stream the UFC in Australia, you'll have to connect to a regular server.
I tested both the optimized and non-optimized servers to see if there would be a difference in stream quality, and there was. My regular Australian server connection was almost 58% slower than the optimized US server — this is partly because of the distance (Australia is 14,000km away from my location!). However, I had to try several different Australian servers to connect to the streaming service. When I used the optimized server, I could connect to ESPN right away.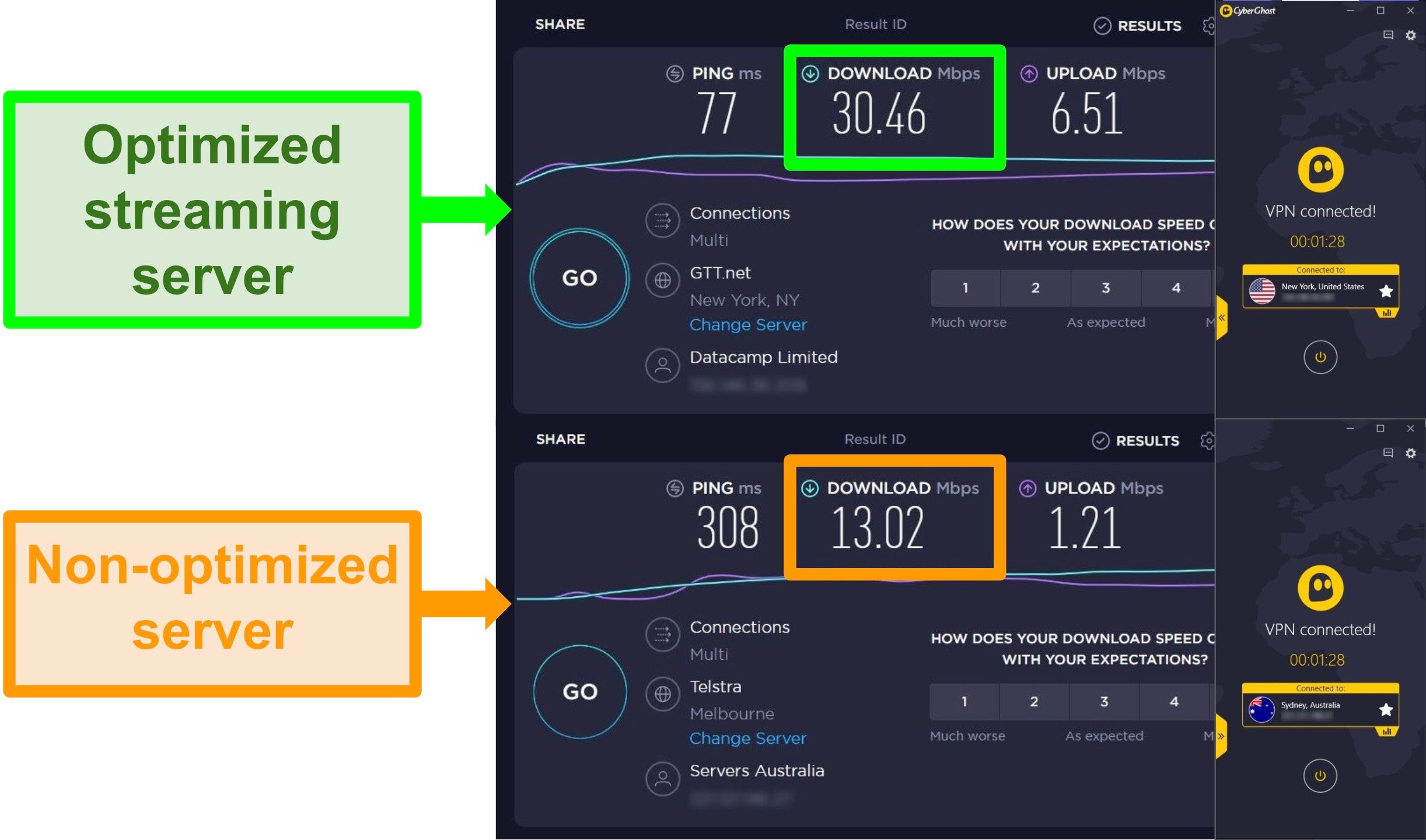 CyberGhost is the most affordable VPN on the list and it's especially cost-effective if you choose a long-term subscription. You can try CyberGhost for over a month with its 45-day money-back guarantee. This is a long money-back guarantee for a premium VPN so I recommend you take full advantage of it.
CyberGhost works on: Windows, Android, macOS, iOS, Linux, routers, Chrome, Firefox, Amazon Fire Stick and Smart TVs
CyberGhost also unblocks: fuboTV, ESPN+, BT Sport, Amazon Prime Video, YouTube TV, BBC Sport, Sling TV, NBC Sports, and more
Download CyberGhost to watch UFC
CyberGhost's Latest Deal September 2020: Get an 18-month subscription for the price of the 12-month plan — which means you get 6 months completely free! Prices start at only $2.75/month. See more information on this offer here.
Why You Need a VPN to Watch UFC 254
Streaming UFC content without a VPN is difficult and potentially unsafe.
When you want to watch a UFC fight from outside of the streaming service area, you have the option of using an unlicensed stream. The problem is, unlicensed streams can be taken down at any moment (even in the middle of the fight!) and are often hosted on websites full of suspicious pop-up ads.
When you stream using a VPN, you get access to the official UFC streams — you'll get uninterrupted access to every moment of the fight and won't have to deal with potential malware threats.
Even better, using a VPN can get you a cheaper UFC subscription! Take a look at the price differences between getting a UFC Fight Pass in the US and Australia: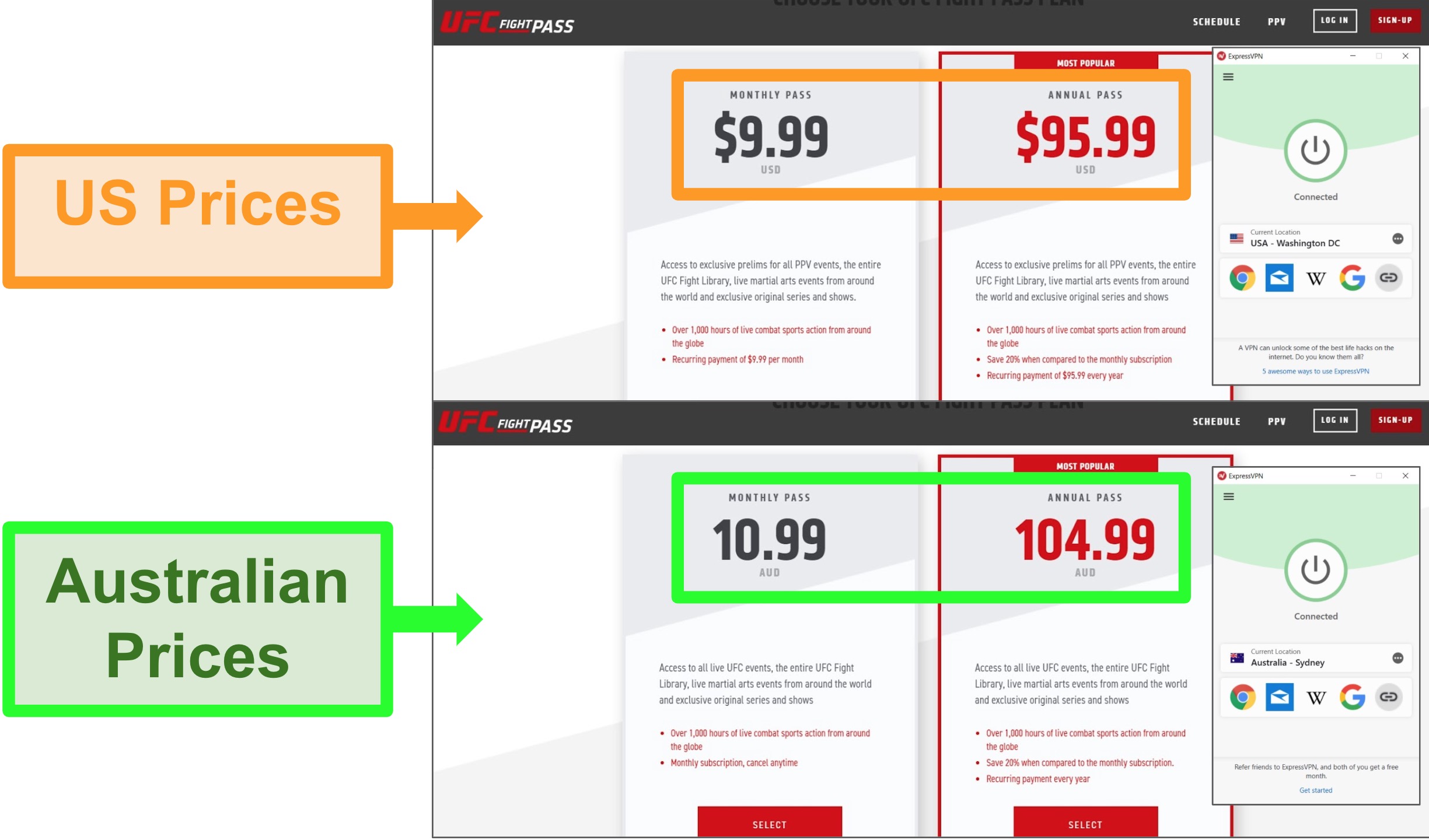 By using a VPN to change my virtual location, I could buy an annual Fight Pass in Australia for $105 AUD — which is about $72 USD and almost 25% in savings! So not only do you get to watch UFC 254 in HD-quality with no interruptions, you also save yourself $20 just by using a VPN!
Free VPNs Won't Work — Here's Why
I've tested the best free VPNs available but none of them can livestream a full UFC fight in HD-quality.
Free VPNs simply don't have the resources to provide a quality streaming experience, which is especially important for live sports events. During my tests, I experienced constant lagging and buffering — if the video even loaded. The trouble with even the best free VPNs is that they're limited in terms of speed and data, usually to encourage you to upgrade to a paid service.
If you choose an unlimited free VPN, you should know they often sell your personal data to advertisers in order to earn revenue. This results in your device being targeted with endless pop-up ads and stops your online activity from being totally anonymous.
My advice is to download a quality VPN with a money-back guarantee. ExpressVPN has a 30-day money-back guarantee you can use to test the service out. Simply contact customer service before the 30-day period is over and your money will be refunded, no questions asked. It's really easy — I did it and I got my money back in less than a week!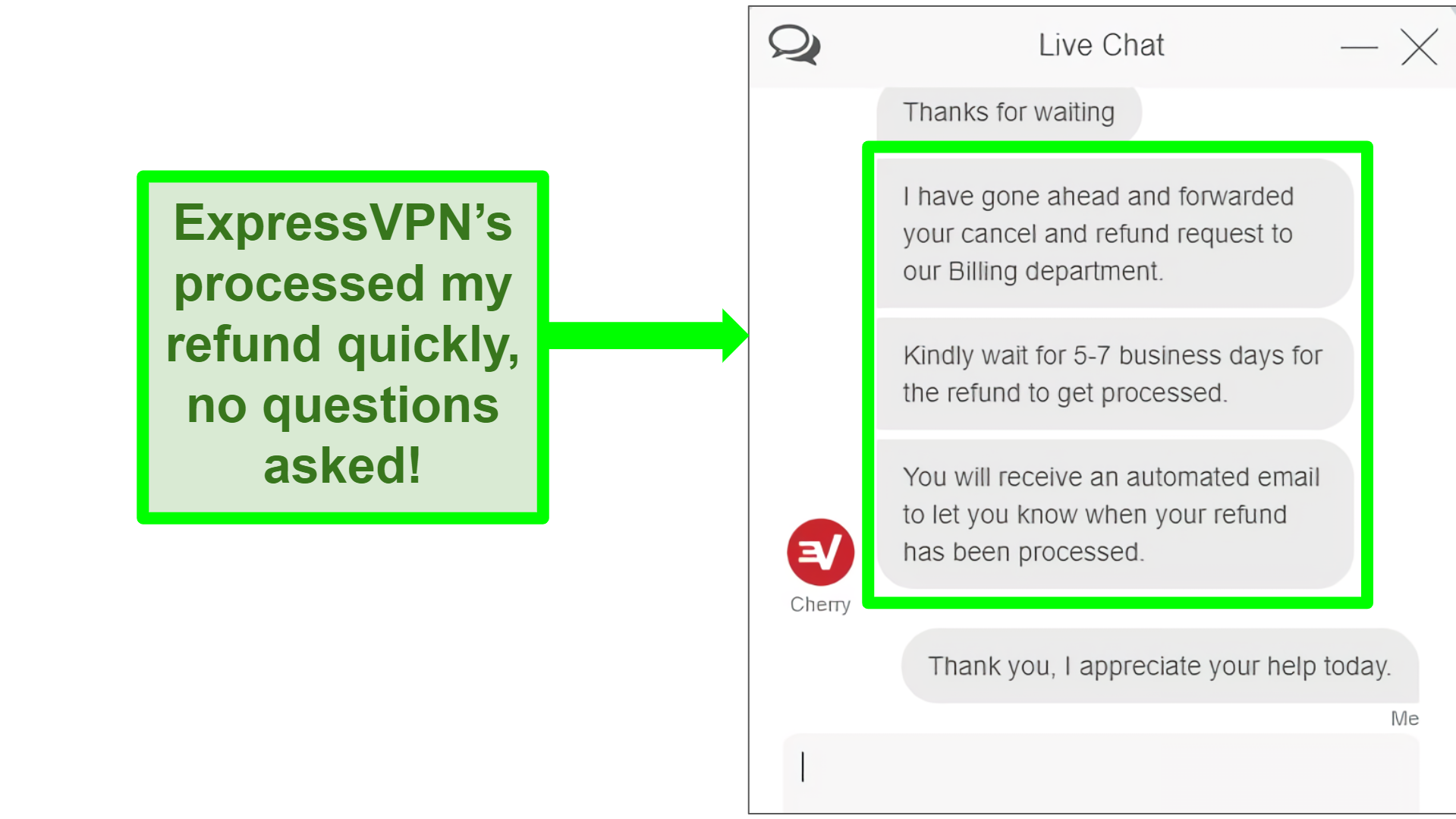 FAQs on the UFC
🔍 What's the best way to watch UFC 254?
The best way to watch UFC 254: Khabib vs. Gaethje is to get a VPN that has proven to reliably unblock UFC content. Alongside a VPN, you can use any of the following streaming services to watch the fight:
❓How can I get a UFC fight pass?
While all of the previously mentioned streaming services work to connect you to the Khabib vs. Gaethje fight, I recommend getting a UFC Fight Pass. Purchasing a UFC Fight Pass is super easy too — just follow these 5 steps:
Get a VPN. I recommend ExpressVPN for its fast speeds and global servers that let you stream UFC fights from anywhere. Plus, ExpressVPN has a great deal for UFC fans!
Launch your VPN and connect to a server in the US.
Head to the UFC Fight Pass website and subscribe to a plan. The monthly plan is cheaper if you only want to stream the UFC 254: Khabib vs. Gaethje fight.
Purchase the UFC PPV event. You can pay by PayPal or using a credit or debit card.
Start livestreaming when UFC 254 begins!
Watch every UFC fight with ExpressVPN!
💰 Can I watch UFC fight 254 for free?
Not legally, no — UFC fight 254 and other matches are only available to view from licensed broadcasters. There are a lot of unlicensed websites that promise you can watch the whole fight for free and in great quality, but that's just not the case.
Unlicensed sites sometimes only let you stream for a few seconds before demanding you sign up for an account, and some want you to download software to continue streaming! Who knows what kind of malware could be lurking in those downloads. It's not safe for your device or your personal data to use an unlicensed UFC stream.
Just like you pay for streaming services like Netflix and Disney+, your best option is to subscribe to a service that gives you legal access to UFC fights. While it may seem expensive, remember you can use a VPN like ExpressVPN to get cheaper plan options (and you can use ExpressVPN for 30 days with its money-back guarantee too!)
Start Watching the UFC from Anywhere With a VPN
Every second counts in a UFC match and you don't want to miss a single kick, jab, or takedown! You can see every moment of the fight in HD-video quality with a reliable VPN, no matter where you are in the world.
For the most consistently fast connections and strong encryption that hides your location, I recommend ExpressVPN. With ExpressVPN, you don't have to worry about lag or buffering at the crucial knockdown moment — and you can use it to watch other live sporting events too, like the Super Bowl, English Premier League, World Rugby Championship, and more!
Don't take my word for it though — try ExpressVPN for yourself risk-free by using its money-back guarantee. Stream UFC 254: Khabib vs. Gaethje and use it as much as you want for 30 days — then get a full refund, no questions asked!