How to Live Stream Croatia vs France in the World Cup Final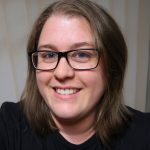 Last Updated by Thalia Oosthuizen on August 07, 2018
After an exciting month of World Cup action we have finally reached the pinnacle with Croatia taking on France for the World Cup title on July 15th.
The World Cup Final is one of the most anticipated sporting events of the year, and while there 80 countries with FIFA broadcasting rights, many of them don't have a live streaming website, and those which do typically cost money and are geo-blocked.
Thankfully, we found 4 different ways to stream the world cup final for free. How? Well, by using a VPN. Let's take a look at how to stream world cup final and semi-final games from anywhere.
1. Watch the World Cup in 4 Steps on BBC iPlayer
Get the fastest VPN and connect to a UK server
Go to the BBC iPlayer and create an account
Click the "I have a TV license" button
Select the FIFA World Cup Final and cheer for your favorite team
In order to steam using BBC iPlayer, you need to ensure that you have chosen a server in the UK or you will be denied access. The iPlayer app only works when used with a VPN if you do not reside in the UK.
2. Watch the World Cup in Russian on Match TV in 2 Steps
Seeing as the FIFA World Cup is being held in Russia, you could opt for the authentic experience by watching the Final Match on Match TV – one of Russia's broadcasting sites. Plus, it is completely free.
Get a VPN that can easily bypass geo restrictions and connect to a Russian server
Go to the Match TV website – If you are getting an error message you may need to clear your cookie and cache and then the stream should start without a problem.
3. Watch the World Cup in Portuguese on RTP in 3 Steps
If you don't live in Portugal, you will need a VPN to access RTP to stream the World Cup Final.
This is a reliable VPN that will quickly connect you to a server in Portugal
Here is a direct link to the RTP1 live stream
Once you have agreed to their terms of service, you can watch the World Cup Final match live
4. Watch the World Cup in French on TF1 in 3 Steps
Connect your VPN to a France-based server
Create an account at TF1 (You can use postal code 75001 for Paris)
Enjoy the game!
Note: When you are filling in your details to sign up for the account, you will need to provide your name, email address, date of birth, gender, and postal code. Use the postal code 75001, which is for Paris. Click the 'X' to ensure you don't receive promotional emails. Then click the 'Terminer' button.
A VPN Unblocks the World Cup Final
While many websites will be streaming the World Cup Final, they will often have geo-blocks that prevent certain regions from accessing the content. To bypass a geo-block, you need to use a VPN.
A VPN allows you to switch your IP address location by connection to servers in other locations. Aside from sidestepping geo-blocks, VPNs also encrypt and secure your data when you are online, protecting your from hackers, which is very useful when streaming online.
With that being said, only a few VPNs will allow you to access content with geo-blocks. This is because many streaming sites have VPN detection and blocks. It is vital that you use a secure, reliable, fast VPN to stream the World Cup Final or you will experience buffering, and we all know how annoying that is.
You Need a VPN to Access These Sites Best VPNs for Streaming The World Cup Final
As we mentioned earlier, all of these sites are geo-blocked, so you will need to have access to servers in the region where they are being streamed from. In order to do so, you will have to use a VPN.
These VPNs have been tested to give you access to these sites while still protecting your data and security. They all have servers in the countries needed for the above streaming services.
NordVPN has multiple device allowances, which is very convenient, especially if you have various house members who want to watch the final on their devices. They have a number of additional security features too, so you can enjoy your favorite teams playing off without a worry. NordVPN is very simple to use, even if you are a newbie. Plus, their servers in more than 60 countries mean that you can easily stream from one of the services we recommended earlier.
This VPN is one of the top-rated and for good reasons. The reliability, access, and speed offered are brilliant. Their features let you enjoy uninterrupted streaming of the final at anytime from anywhere. They boast 24/7 live customer support that responds in under a minute. They also have top-quality 256-bit encryption, keeping you safe and secure while streaming. They also have unlimited downloading.
This VPN provider has reliable and fast connections that are very safe and simple to use. The excellent encryption system protects your data while streaming, and they have servers in 50 countries, giving you lots of location options. They have good customer care and their privacy policy is top-notch, allowing you to enjoy the World Cup final without concerns about your sensitive information being hacked.
This VPN does not keep any logs of your streaming activity. They have speedy servers located in 60 countries. They offer great customer care, albeit not live 24/7. They also boast an outstanding encryption system so your information is safe and protected when you are live streaming the final.
PrivateVPN is a reliable service that is super-speedy and simple to use, even for rookies. The encryption system is great and ensures that you have the security and privacy needed when streaming online. With servers in 56 countries, you have access to the servers needed to stream the World Cup final. Plus, their customer service is first-rate.
What about Free VPNs?
While there are free VPNs available to use for streaming the World Cup final live, this option is not recommended. This is because the biggest risk associated with free VPNs is your data being leaked or taken unknowingly. VPN services are meant to encrypt the data stream between the servers and your device before it goes to the open internet. But free VPNs are often badly configured and may compromise your data. Sometimes, they attach to your encrypted connection and use it for illegal purposes that you could be held responsible for.
Final Thoughts
Any sports fan will tell you that the FIFA World Cup final is a must watch on 15 July 2018. But what if you can't access a television channel that is playing it live? You can stream it live to your device and enjoy all of the excitement in real time. By following the above steps and using the suggested VPNs, you can safely and securely enjoy the matches you want to watch without worrying that your security will be compromised.