Don't Let Your ISP Throttle Your Internet Speeds
Last Updated by Joel Timothy on June 22, 2022
Your Internet Service Provider (ISP) is allowed to throttle your speeds – here's how to get around internet throttling.
It doesn't matter what type of Internet package you use; it's possible your ISP is throttling your speeds. That's because governments have given ISPs the authority to limit your speeds.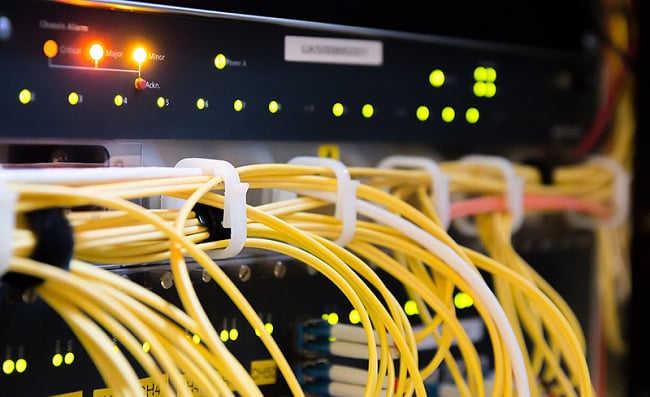 On top of that, they spend a good amount of time
monitoring your activity and storing it
.
What Is Internet Throttling?
Not only have governments passed laws favoring continuous monitoring of residents through their ISP but also to limit their bandwidth.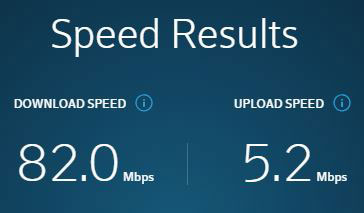 This is an effort to control consumption on the network. Throttling, as it's called, affects your performance on any device on the system.
Why Do Internet Speeds Slow Down?
To be fair, slow Internet speeds aren't always in relation to throttling. Let's take a look at the different reasons why your speed might slow down.
1
Your provider has high traffic at the time
It's possible that the traffic is high at that moment. The connections run much like the highway and there are times it just jams up. This happens most frequently in heavily populated areas during peak times.
This is something you could discuss with your ISP provider if you notice the connection is slower during evenings and weekends. They might be able to boost your speed somehow. You might also need to upgrade to a better plan.
2
Your equipment is to blame
Believe it or not, it might just be your equipment. Routers and modems only handle so much information, especially if you didn't invest in a high-quality option. Budget equipment often causes the connection to slow down or freeze completely.
It's easy to diagnose technology issues; simply reset the equipment and see what happens. If the speed increases afterwards, we highly recommend investing in something better. It does no good to pay for decent Internet speeds if you can't get them in the long run.
3
The ISP throttles your connection
The final reason goes back to your ISP. For some Internet users, it makes sense to throttle your connection yourself. For example, if your plan has a data cap, then you'll want to utilize a tool to throttle the connection and conserve data.
When your ISP deliberately slows down the connection to increase bandwidth for other customers or to save resources, this is referred to as throttling.
Why Do Internet Providers Throttle Internet?
There are several reasons why an ISP might throttle your internet connection.
1. The plan allows it
Some subscription plans have a clause written in which allows your ISP to throttle the speed when you reach your data limit. The first thing to check when you notice the slower speeds is if you have reached this cap.
2. Because of your activity
ISPs also throttle speeds because of your actions online. While this isn't supposed to happen, it still does. If you participate in many high-bandwidth activities, such as torrenting or downloading, your ISP might change your speed.
3. Interconnection throttling
When you connect to your internet connection, your traffic flows through your ISP and goes to another provider. Sometimes, your ISP will degrade the performance at this interconnection point to force the other provider to pay more.
VPNs Detect and Bypass ISP Throttling
VPNs inhibit the ISP from detecting your online activity which might help you avoid throttling. This means that your provider won't be able to tell when you download movies or speed test.
With a premium VPN, you'll also be able to get an accurate speed test to see if throttling is a concern. Aside from that, a premium VPN service protects your privacy and keeps your activities anonymous.
Choosing the best VPN with unlimited speed helps you to bypass throttling on the internet.

Key features:
2,000+ servers in over 94 countries
30-day money-back guarantee
5 simultaneous connections
ExpressVPN is a leader in the industry, offering unlimited bandwidth and fast speeds. With more than 2,000 servers in 94 countries, it's easy to find a connection that suits your needs.
They also provide easy-to-use apps that even a beginner can utilize and understand.
Advanced features include 256-bit AES encryption, DNS/IPv6 leak protection, a kill switch, and split tunneling. In addition, you have access to a 30-day money-back guarantee which allows you plenty of time to try it out before committing.
Key features:
Over 4,889 servers
24/7 customer support
Up to 6 simultaneous connections
NordVPN utilizes cutting-edge technology to give you a secure tunnel while connected to the internet.
They also provide unlimited bandwidth and will never throttle your speeds. You receive maximum protection from hackers and spies, especially while using a public Wi-Fi connection.
They allow access to six devices at once, so it's ideal for the entire family. With all the supported apps, you'll have protection on your phone, PC, tablet, and more. This VPN also offers a 30-day money-back guarantee, so why not try them out today!
Key features:
Supports 7 devices simultaneously
Zero logs policy
Automatic kill switch
You won't have to worry about bandwidth restriction when you sign up with CyberGhost VPN, and you'll also be able to hide your IP address. They have a network of over 3,000 VPN servers in more than 60 countries, giving you access to content from around the world without hitting geo-blocks.
With CyberGhost, you will have access to seven simultaneous connections through a variety of devices. It's also easy to block ads, malicious content, and online tracking with their advanced software package.
CyberGhost offers a 45-day money-back guarantee, providing you with plenty of time to try it out before committing.
Final Thought
Don't let yourself become a victim of ISP throttling. Take control of your internet usage and sign up for a top-notch VPN service today.
You'll receive many other benefits on top of unlimited speeds. Not only will you be able to access geo-restricted content, but you'll protect yourself from hackers, malicious content and ads as well.