Enjoy Korea's EBS TV From Anywhere in 5 Easy Steps
Last Updated by John Bennet on November 03, 2019
While its country's censorship might be in sore need of some upgrading, there are few countries in the world that can match the educational content of the Korea Educational Broadcasting System (EBS).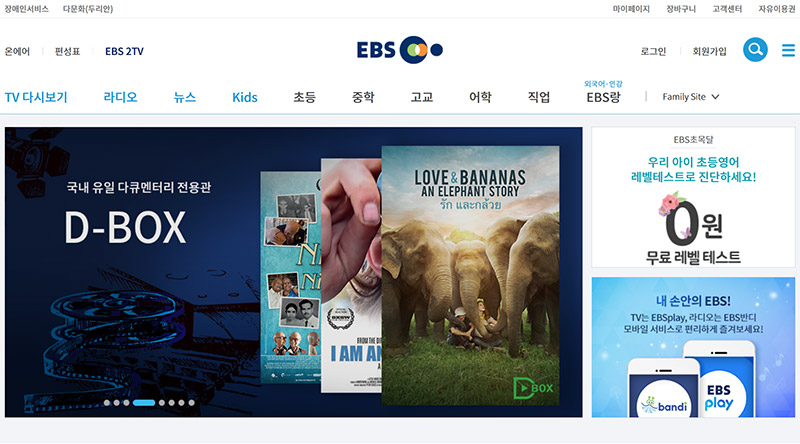 Its motto is "
Education makes the world happy.
" This
combination of television and radio networks
consists of
six television channels and one radio station
that function as follows.
EBS Channels
EBS 1TV: Main channel for documentaries as well as youth programming.
EBS 2TV: A secondary channel to EBS 1TV.
EBS FM: An FM radio station that focuses on language learning and broadcasts the CSAT listening comprehension exams on test days between 8:40 a.m. – 1:10 p.m.
EBS Plus 1: A combination cable/satellite channel that centers on high school test curriculum with complementary programs for in-school education.
EBS Plus 2: Focuses on "lifelong learning" with programs for both older and younger viewers.
EBS English: The first educational channel all in English, specifically for children age 5-18.
EBSuHD: Similar to EBS Plus 1, but mainly for children.
There is also a channel called EBS America that airs in North America and showcases programs that educate foreigners about Korea's children's shows, language, and culture.
Educating Korean children outside Korea
EBS is a wonderful tool for educating children and adults about the country's history, language, and culture.
However, if you are a Korean natural living, working, or traveling outside your home country, you cannot access EBS channels as they are geo-blocked. This is a disappointing loss of a tremendous resource for Korean parents who have moved their families to somewhere else in the world.
Fortunately, by using a virtual private network (VPN), they can still view EBS programming at any time on any device.
To do so, they must research VPNs for Smart TVs, IPTV, or any other screen-size device that makes the experience like that of watching the original broadcasts.
Because Korea is quite particular about who does and does not watch its programming, finding a VPN that maximizes online privacy is also a very good idea.
How to use a VPN to watch EBS Outside Korea
Research and download the appropriate VPN client for your specific needs.
Install the VPN client onto the Internet-capable device of your choice.
Open a new connection and select a remote server located inside Korea.
Make sure your IP address is secure and broadcasting as if you are located inside Korea.
Navigate to EBS's websites and begin streaming content.
Best VPNs for Online Privacy in Korea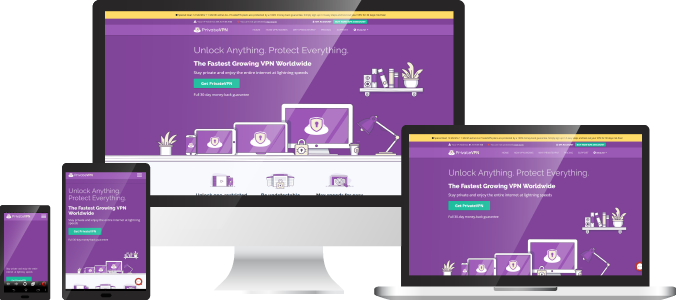 PrivateVPN takes online privacy seriously, to the point of incorporating the term into its brand name. It starts at the top with an automatic kill switch that will sever your true Internet connection in case the VPN server should drop at any point.
Behind that is built-in leak protection, a strict no-logs policy, and 2048-bit encryption. In short, even if Korea's government watchdogs noticed your connection, they would never trace it back to you. PrivateVPN affords you up to six simultaneous connections and other than Netflix, does not appear to have trouble working around any geo-blocking.
PrivateVPN is a bit light on its number of servers, but counters that with a 30-day, money-back guarantee if you want to check out the service before making a full commitment.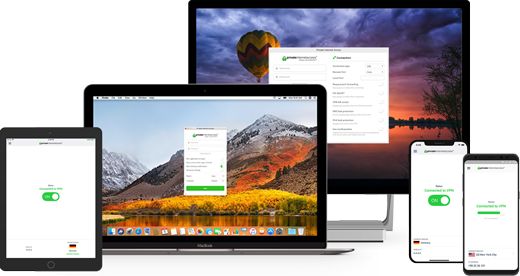 Private Internet Access (PIA) VPN is cut from the same cloth as PrivateVPN, but with more servers to choose from, more than 3,000 at last count. It packs a lot of features into its fold, including a kill switch, DNS protection, a SOCKS5 proxy, and more.
All of this comes at a lower price than you might expect; perhaps part of that is the business's home base of the United States, which turns some people off because of America's not-that-friendly policies on seizing user data if it sees fit to do so. Private Internet Access puts icing on the cake with the offer of up to five connected devices per license as well as a money-back guarantee.


HMA VPN does exactly what its name claims with 900 servers to choose from spread across more than 320 locations across 190 countries. But it does so without a kill switch or DNS leak protection, two things that come fairly standard in the rest of the industry.
HMA claims these aren't necessary and would never happen, but most VPN users would rather be safe than sorry. It has a 30-day money-back guarantee, but take note that it is limited to 10GB of bandwidth. On the encryption front, it supports both OpenVPN and IPSec.