Does PrivateVPN Work With Netflix? Tested October 2020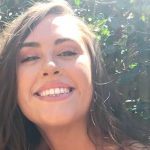 Last Updated by Mackenzie Pringle on October 01, 2020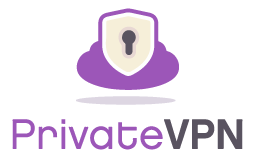 PrivateVPN is a brilliant service and successful when it comes to unblocking the robust firewalls Netflix use.
Bypassing Netflix restrictions is no easy task, and most VPNs choose to focus their resources on other important aspects of their service like security or privacy instead.
Therefore, it's fantastic to see that a boutique service like PrivateVPN has cracked the Netflix code.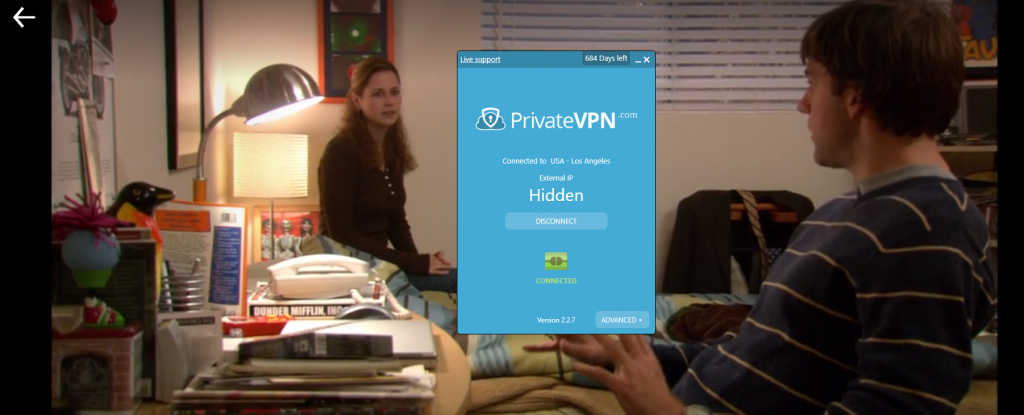 Watching Netflix with PrivateVPN
Even though PrivateVPN can unblock Netflix, the streaming company has an ever-evolving algorithm that can sniff out a VPN from a mile away. Therefore, it's not unusual to find those servers that once worked now blocked.
It's crucial that you understand that you may still receive a proxy error while using PrivateVPN to connect to Netflix.
Occasionally, this is due to Netflix discovering and ultimately blocking the particular server you're using. However, it can also be a technical malfunction.
What To Do If You're Getting a Netflix Proxy Error While Using PrivateVPN
If you're being met with an error screen while trying to watch Netflix, try the following:
Switch servers.

Turn off other VPNs.

Restart your device.
1

Switch Servers
No matter how advanced a VPN service is, there will be occasions when Netflix's algorithms can outsmart them. When Netflix discovers a VPN server in use, it will instantly block it from their website. Unfortunately, you'll no longer be able to stream your favorite shows through that server.
However, the solution to this problem is straightforward. PrivateVPN has many servers that can bypass Netflix so regaining access to the streaming site is as easy as switching servers.
If you're having difficulty, you can always contact their customer support team and request the most recent list of servers that can sneak past the streaming site's firewalls.
2

Turn off other VPNs
If you have multiple VPNs installed on your device, there's a chance that they are affecting PrivateVPN's connection. Ensure you turn off all VPNs apart from PrivateVPN when you attempt to access Netflix.
3

Restart Your Device
To improve your experience, you should restart whatever device you want to watch Netflix, reopen the PrivateVPN app, and to connect to one of their servers before attempting to watch your favorite shows.
If these solutions aren't successful, don't worry. There are a few alternative ways you can watch your favorite shows and movies online.
Try Flixtor, PopcornTime, or CouchTuner.
Torrent.
Try ExpressVPN.
Each of these methods will allow you to access your TV shows and movies successfully, so you're able to binge-watch them with ease.
There may be some circumstances where you'll be met with Netflix's proxy error even when using a VPN that has an excellent reputation for unblocking the streaming site.
The error can occur for different reasons, but no matter what they are if you follow the steps below, you'll successfully gain access to Netflix.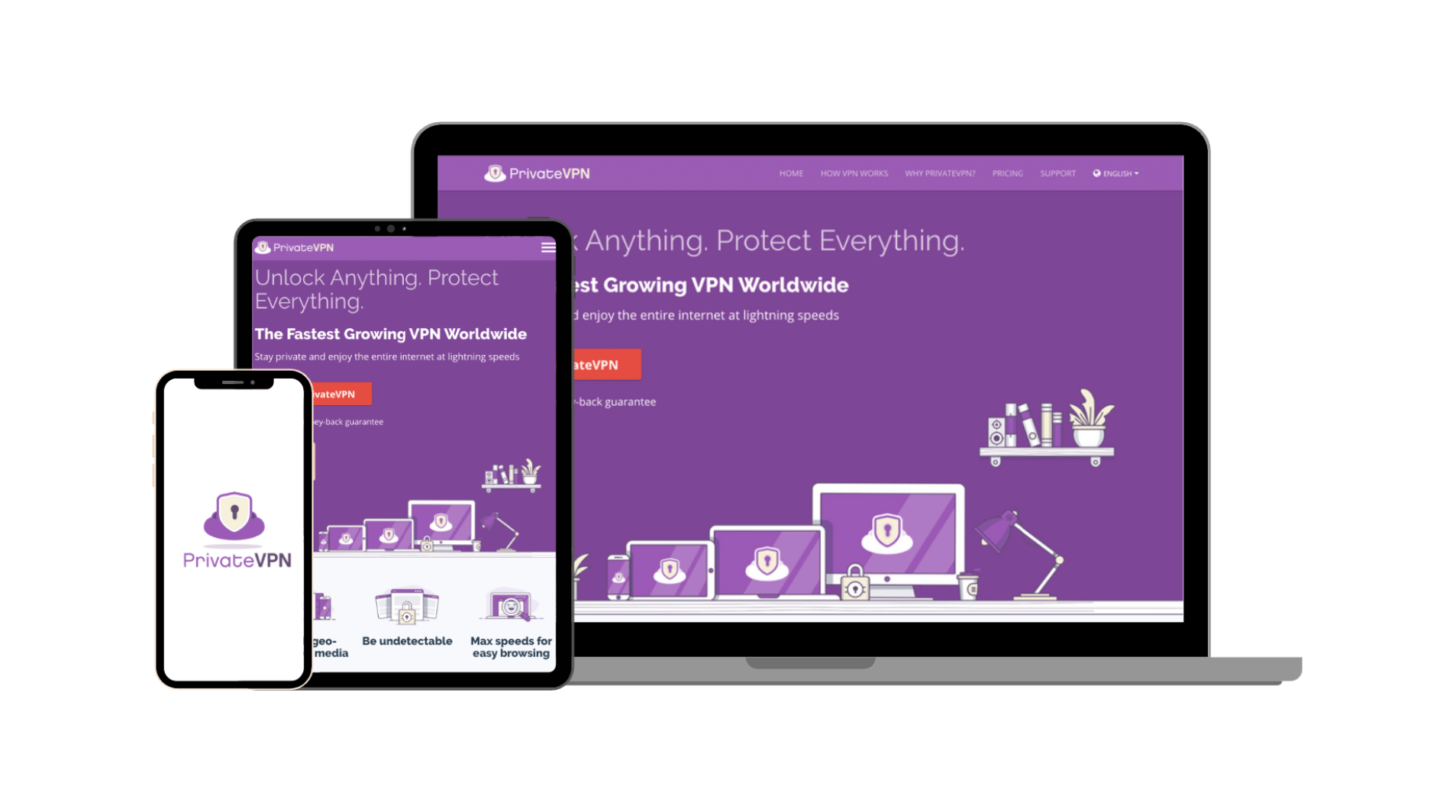 Over 150 servers in 60 countries
Compatible with Mac, Windows, iOS, and Android
30-day money-back guarantee
With PrivateVPN, you can rest easy knowing that your personal information and privacy is always secure. They have fantastic security features like 256-bit AES encryption, a kill switch, and a zero logs policy.
Not only is this VPN great with Netflix, but it also has brilliant torrenting capabilities. We've tested their service on hundreds of downloads without running into any trouble.
PrivateVPN is compatible with many major operating systems so you can access their dedicated apps regardless of what device you're using. With this VPN, you can protect up to six devices simultaneously, allowing everyone in the family to connect while watching their favorite shows and movies.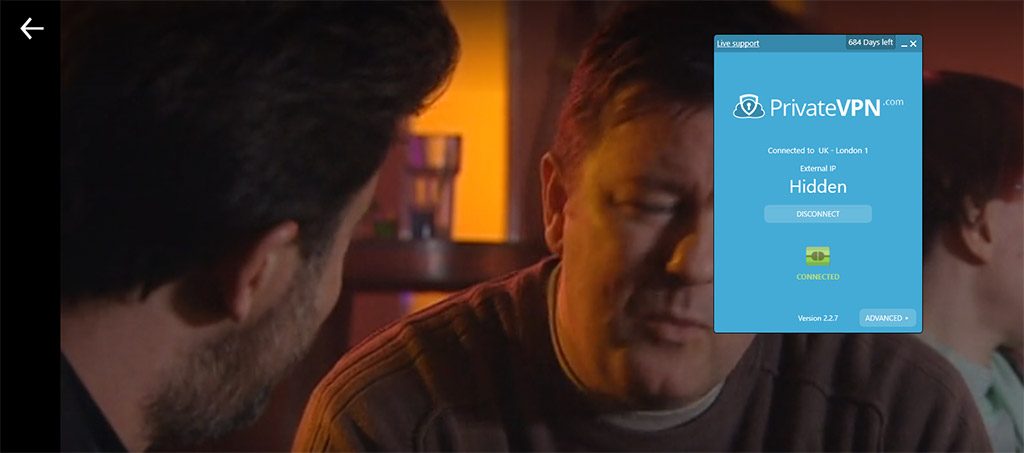 Watching Netflix with PrivateVPN
We'd highly recommend taking advantage of this deal so you can test out the service for yourself before committing to a subscription.
What To Do When PrivateVPN Can't Unblock Netflix
1
Try Flixtor, PopcornTime, or CouchTuner
One of the most accessible alternatives to stream is to use free sites. They often have new release movies, and tv shows available just a few hours after they air.
There are also a few disadvantages to these streaming sites, the most significant being that they are regularly shut down so you are forced to continue finding new sites you can trust. Another downfall is that these websites display multiple ads and there's a chance you may accidentally download malware if you're using an unreliable source.
To save you some hassle, here are our top three picks when it comes to streaming websites:
Flixtor
With Flixtor, finding something to watch is easy as their search engine is organized by categories such as date, popularity, and genre. They deliver high-quality movies and shows with limited buffering and unlike other streaming sites, don't use P2P sharing.
PopcornTime
Technically PopcornTime isn't a streaming website, but rather a streaming app you can download onto your devices. The app is compatible with Windows, Mac, Android, and Linux, and can even be installed onto your iOS devices via a PC or Mac. This service has thousands of movies and shows, and it's effortless to navigate.
CouchTuner
The best thing about this site is that it allows you to stream content from popular cable networks like HBO and Showtime. You'll be flooded with options on CouchTuner and won't have any trouble finding what you like with their search engine and popular recommendations. Unlike other sites, CouchTuner solely focuses on providing users with television shows so if you're chasing any movies, you won't be able to find them here.
While all the above choices are reliable for now, we need to remind you that they could be shut down by the authorities at any time. It's also crucial you're using a VPN while streaming from these sites as there is a possibility that there could be consequences if your ISP or local government discover that you're accessing these sites.
Stream Securely with PrivateVPN
2
Torrent
Unlike streaming, torrenting allows you to download your favorite tv shows and movies onto any device so you can watch them at any time. It's a perfect option if you're traveling or have a temperamental internet connection, as once you've got the content, you can enjoy it offline.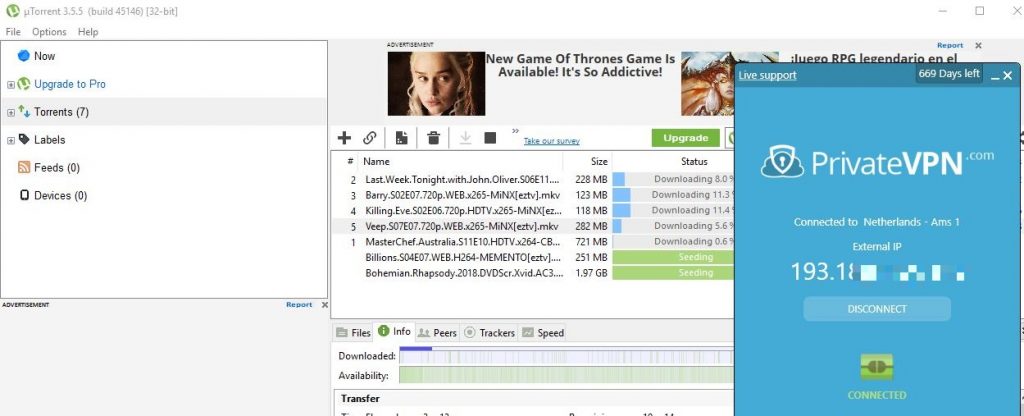 Initially, torrenting will take a bit more effort for you to set up and will require you to install a torrenting client such as uTorrent onto your desired devices. From there, you can visit torrenting sites like the Pirate Bay or EZTV to download any content you feel like consuming.
It's important to understand that there are consequences and dangers when it comes to torrenting. Torrenting works by downloading many small pieces of the content from multiple other users which can, unfortunately, expose your IP address to whoever else is on the network.
Therefore if you're not using a VPN, there's a chance a hacker or cybercriminal might gain access to your personal information, and you could become a victim of a cyber attack.
PrivateVPN has dedicated IP addresses for torrenting included in every subscription. These servers are optimized both for speed and to protect you while you're downloading the files.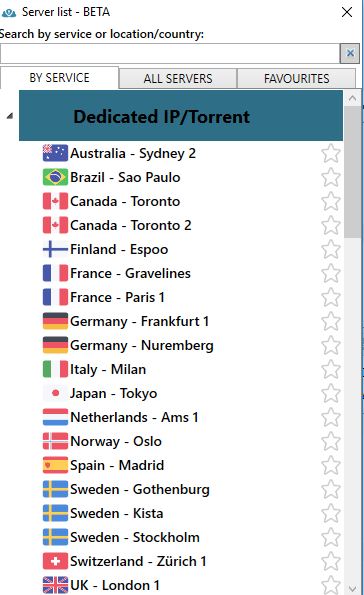 A VPN will also stop your ISP or local government from spying on your data traffic and discovering you torrent illegal content. If they do find any torrenting activities there's a chance your ISP may throttle your speeds, issue a fine, or prosecution.
Don't take that chance, and ensure you protect yourself with a trustworthy VPN service.
Torrent Securely with PrivateVPN

As a last resort, we suggest claiming your 30-day money-back guarantee from PrivateVPN if you're still within the timeframe. The most reliable way to get access to your favorite shows online is to download a VPN that can consistently bypass geo-restrictions.
ExpressVPN is one of the few services on the market that can reliably give you access to Netflix by creating new IP addresses as fast as Netflix blacklist others. It's not a simple task either, ExpressVPN dedicates a lot of time and effort into providing its users with this feature, and it's lucky it has the resources to do so.
Some VPNs that can access Netflix commit their workforce supplying this and tend to lack in many other areas because of it. However, that isn't the case with ExpressVPN.
Express VPN has robust security protocols including 256-bit AES encryption, an automatic kill switch, split tunneling, DNS and IP leak protection, OpenVPN, and a strict zero logs policy. As ExpressVPN is based in the Brittish Virgin Islands, a country located outside of the 5/9/14 Eyes Alliance, you can rest assured that your information is never leaked and shared among government agencies around the world.
You also receive impeccable speeds with ExpressVPN and will never have to deal with buffering while streaming. They also allow you to connect up to five devices simultaneously, allowing you to stay protected on all fronts. With dedicated apps for most major platforms including, but not limited to, Windows, Mac, Android, iOS, Linux, and even some routers, you'll have no trouble installing their easy-to-use service.
ExpressVPN is a great choice, particularly if you want a VPN that can reliably give you access to any Netflix library in the world. They have over 3,000 servers in more than 94 countries so we know you'll never be restricted with what you can watch.
While we love ExpressVPN and what they have to offer, we do understand that they are on the more expensive side of the scale. If you're unsure about committing to one of their subscriptions, you can test them out risk-free with their 30-day money-back guarantee. That way you can decide for yourself if they're worth the cost.
Why You Can't Access Your Netflix When Abroad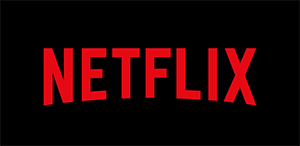 In 2016, Netflix announced that it would be cracking down on the use of VPNs with their service to stop users from accessing content outside of their region.
The crackdown provoked a backlash from some customers, annoyed that they were paying for a service yet not receiving the same amount of content as in other locations.
It's unfair to blame Netflix for blocking all VPNs because if they hadn't; the streaming giant may not be around today. Netflix's decision to restrict the use of VPNs was due to pressure from the TV and movie studios that supply the content.
Studios are concerned that people located in countries without the copyrights to their material were illegally accessing their content through Netflix, and they wished to put a stop to it.
Netflix was informed that if they didn't ban VPNs and enforce geo-restrictions on their site, the majority of its content will be taken away.
The Bottom Line
If you want reliable access to Netflix, PrivateVPN is an excellent choice.
Not only are they a brilliant service with robust security protocols and amazing torrenting capabilities, but they are also one of the few VPNs which can bypass the streaming site's sophisticated firewalls.
If you run into trouble while trying to access Netflix with PrivateVPN, you have nothing to fear, as there are several other methods you can use to watch your favorite shows and movies online.
Whether you decide to switch servers, restart your device, torrent, stream, or try a different VPN, you can still access any content you want.