How to Unblock & Watch DAZN for Italy, Canada & Japan – 2019
Last Updated by Valentine Milner on July 17, 2019
DAZN has quickly grown into one of the most popular streaming platforms. That is if you are in one of the few countries that can watch the streaming sports site.
DAZN only works in Austria, Germany, Switzerland, Japan, Italy, and Canada
Not only is DAZN only available in a handful of countries, the sporting events that are available differ from country to country. This means that just because you have a DAZN account and are in Canada doesn't mean that you can stream the English Premier League, which is available on DAZN in Germany.
What makes DAZN even more frustrating is their extremely sensitive VPN detection. We've tried to watch DAZN with several VPNs and couldn't find one that unlocked it in all the available countries. We found that ExpressVPN and IPVanish can unblock the Canadian site while CyberGhost unblocks Japan and TorGuard can get you access to the Italian site.
Our Top VPNs for Accessing DAZN from Anywhere in the World
By now, we know you've heard of the so-called free VPNs, right? Well, you'll discover that most of them are not free and, to the best of our knowledge, none of them allowed us to unblock and watch DAZN.
With this in mind, we're only going to review the VPNs that are reliable when it comes to accessing sporty content on DAZN.
1. ExpressVPN – Works for DAZN Canada and Germany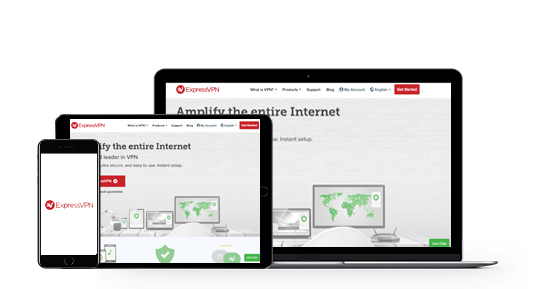 High-speed servers in Canada for a quality stream
Robust security protocols with PPTP, L2TP, and OpenVPN
Over 2000 servers in at least 90 states
30 day cash-back guarantee
ExpressVPN has a lot of servers spread out in Canada and the USA. Most of these networks are found in key locations to protect your privacy safely. In fact, with it, you can narrow down your server location to a single city. However, in our tests, we found that only its servers from Canada can unblock content on DAZN. We used those from cities such as Vancouver, Montreal as well as Toronto and we were pleased with the results.
Although ExpressVPN comes at a costly price, its value is high because of its extensive features and a large network of servers. You can connect it using a computer, router, gaming console, and any handheld device.
2. CyberGhost – Works for DAZN Japan
Has more than 1400 servers in at least 60 countries
Uses strong security features like L2TP/IPSec, PPTP, and OpenVPN
User Profiles makes it easy to find the best server for the job
30-day money-back guarantee
We decided to continue our DAZN performance tests using CyberGhost VPN because we knew it could bypass most popular streaming services. Some suitable examples include Netflix, Amazon Prime, and YouTube Red. Some of these channels even allow you to maneuver through strong geo-restrictions in multiple regions. For instance, we could access Amazon Prime Video in Germany, and in the US.
Sadly, when it came to DAZN, only the Japanese Tokyo (S04-105) server did 'the trick'. The rest of the servers were somewhat discouraging. Even so, we were satisfied with the level of performance we go from this server. After all, we could now watch the latest games and highlights coming from the NFL!
3. IPVanish – Works for DAZN Canada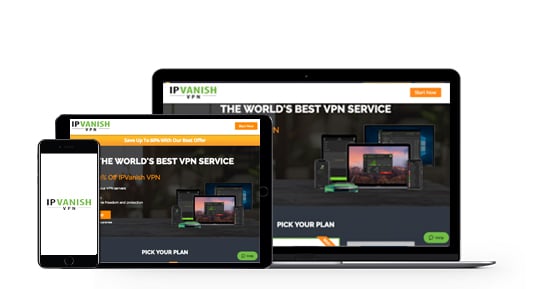 Fast servers in Canada
Offers a nice blend of privacy and speed
More than 1000 servers in at least 60 countries
It uses PPTP, OpenVPN, L2tp, and IKEv2 security encryptions
7-day money-back guarantee
IPVanish VPN is one of the leading VPN service providers today. We tested its wide range of servers to see how they unlock DAZN and we noted a few interesting things. Servers with letter 'a' were the fastest, for example, the one labeled tor-a01.ipvanish.com (Toronto). We tested its other servers in Montreal and Vancouver and found the speeds to be quite remarkable.
IPVanish is also hard to ignore once you look at its value. It's an affordable app that offers unlimited access to its VPN server network plus custom software for Mac, iOS, Android, Windows, Amazon Firestick and more!
4. TorGuard – Works for DAZN Italy
Unlimited speeds and bandwidth
You can switch from one server to another with ease
24/7 live customer support with 99.99% guarantee on uptime
Over 1200 servers including several in Italy
100% anonymity
We saw that many review sites claimed that TorGuard VPN is the top choice for accessing content from DAZN. However, once we carried out our tests, we came to the conclusion that one could only bypass TorGuard in Italy and only when using the IP server 5.150.139.235.
Stream DAZN With Most Devices
The beauty of subscribing to DAZN is that it's a site which has invested greatly in reaches and representation. With it, you can switch from one platform to another quite easily. So, feel free to use it on devices such as:
Smart TVs
Roku
Amazon Fire
iOS
Android tablets and smartphones
Xbox One
PS 4
PS 3
Apple TV
But that's not all, you can also stream content using your computer via Chrome, Internet Explorer, Safari and Edge!
Breakdown of Countries and Sporting Events
Like we've previously mentioned, DAZN is only available in a select group of countries although it continues to expand its service 'jurisdiction'. In these locations, you'll find different sporting events and TV shows. Let's carefully go through them!

DAZN is home to the most popular sporting competitions in Canada and the world. Here, you'll find games from:
MLS
NFL – It's the only way for you to get unlimited access to all live NFL games this season including NFL RedZone, NFL Sunday Ticket, and NFL Game Pass
MLB
With full access to the MLB AND 24/7 NFL, you'll never miss a touchdown, or homerun ever again!
You can also live stream games from:
Top European, US, Japanese, Italian soccer league (Serie A),
Brazilian League
Select football tournaments in South America.
However, you can't stream the English or Indian premier league, the Bundesliga and DFB-Pokal in Canada. Even so, other sporting events available for you include KHL Hockey, Snooker, ATP 250 Tennis, and PDC Darts all in HD!

If you're traveling to Austria or live here, there are a lot of sporting activities coming your way. Most of these events are live and on demand. They include:
In Football/Soccer:
The UEFA Champions League
UEFA Europa League
La Liga and Copa Del Rey in Spain
Premier League, EFL League and EFL Championship
Ligue 1 and Coupe De France
Bundesliga (highlights only)
Serie A
J League
Primeira Liga
Indian Super League
You can also catch all games from the NBA, Ice hockey, all Tennis Tournaments and Rugby championships, the NFL and MLB plus Darts Championships. There's something for everyone here!
For Germans and those traveling to Germany, you can use DAZN to access a wide range of sporting events. Good examples are worldwide football tournaments like:
The UEFA Champions league
The UEFA Europa league
The premier league, EFL league one, EFL Cup, and EFL championship in England
Coupe de France and Ligue 1 in France
Only Bundesliga highlights
The J league
Indian Super League
Serie A
Primeira Liga
If you're not interested in football, you might enjoy the NBA, NHL, NFL, and MLB. Other impressive sporting activities you'll find are prestigious Tennis and Rugby tournaments as well as the Darts Championship.
We discovered that DAZN Japan has the most sporting events as compared to other countries where it's available. It's, therefore, a very popular site for sports fans both in Japan and across the world. Here, you'll find all major football tournaments in the world except premeira liga, Indian Super League and the MLS.
You can also watch:
NFL
MLB
NPB
Formula One
Major tennis matches (excluding except the six nations tournament)
On top of that, you can catch your favorite Rugby games, but it does not stream Rugby Pro 14. Lastly, there's a good chunk of combat sports including the UFC and WWE and to spice things up, the Darts Championship games!
Switzerland DAZN has the fewest selections of games. For instance, in football, you'll only find:
La Liga
Premier League
EFL Championship
EFL League One, EFL Cup
Coupe de France
Premeir Liga
Indian Super League
J league
Despite this, you can still catch your favorite tennis games, the NFL and MLB, Darts Championship and the World Rugby Sevens Series.
Catch all Serie A and Serie BKT games throughout the season in perfect HD quality and multiple devices by using DAZN. Also, don't miss out on the highlights of the best matches of the day. But that's not all, you can even watch:
Ligue 1
LaLiga
Copa Sudamericana
Copa Libertadores
NHL
MLB
and much more!
Wrap Up
If there's anything we've learned from our extensive DAZN tests is that you should never give up. Keep trying all VPNs to get the one which bypasses the DAZN geo-restrictions with ease. All the ones we tested have impressive speeds are affordable, robust security features and are very reliable.
Lastly, remember to pick the DAZN server networks that will help you to catch your favorite sports. Remember that not all of them stream the same games. So, what are you waiting for? Get sporty with DAZN today!