Stream Khabib vs McGregor and Save up to $48 with a VPN
Last Updated by Thalia Oosthuizen on September 26, 2018
We all remember the last fight McGregor was in… and we all know that he now has a point to prove when he returns to the UFC arena. The question on everyone's mind is – will he be able to take down the unbeaten, unbeatable Khabib Nurmagomedov on October 6th in Las Vegas and reclaim the title that Khabib claimed while McGregor was off fighting Floyd Mayweather.
If you would like to find out which fighter will be crowned the champion, you have to watch the fight. There are various different providers online who are going to stream the fight as it happens, punch by punch, but many of these sites of geo-blocked or restricted, which means that you will need an excellent VPN.
We did some research and not only found the best VPNs for the live streaming the fight, but we also found a way for you to save $48 (or more if you go for a longer package)! Read on if you would like to find out more about the fight, how to watch it, and which VPN is the best.
Cheapest Way to Stream Khabib vs McGregor using a VPN
If you think the pay-per-view prices are a bit steep, we have some good news for you. Because the UFC website is geo-restricted, it has various versions of its site in different locations around the world. Why is this important to know? Because each of the locations have a different cost for the pass!
In the US, you can get a fight for $64.99, BUT in the Philippines, it is just $17.10 (920 pesos), which is a huge savings!
Get a VPN with servers in the Philippines (ExpressVPN is a great choice)
Connect to the Philippine server
Go to the UFC site to purchase the fight
Click on the "Purchase Pay Per View" button
If the price listed isn't in peso, clear your "cookies" and reload the page
Enjoy the Fight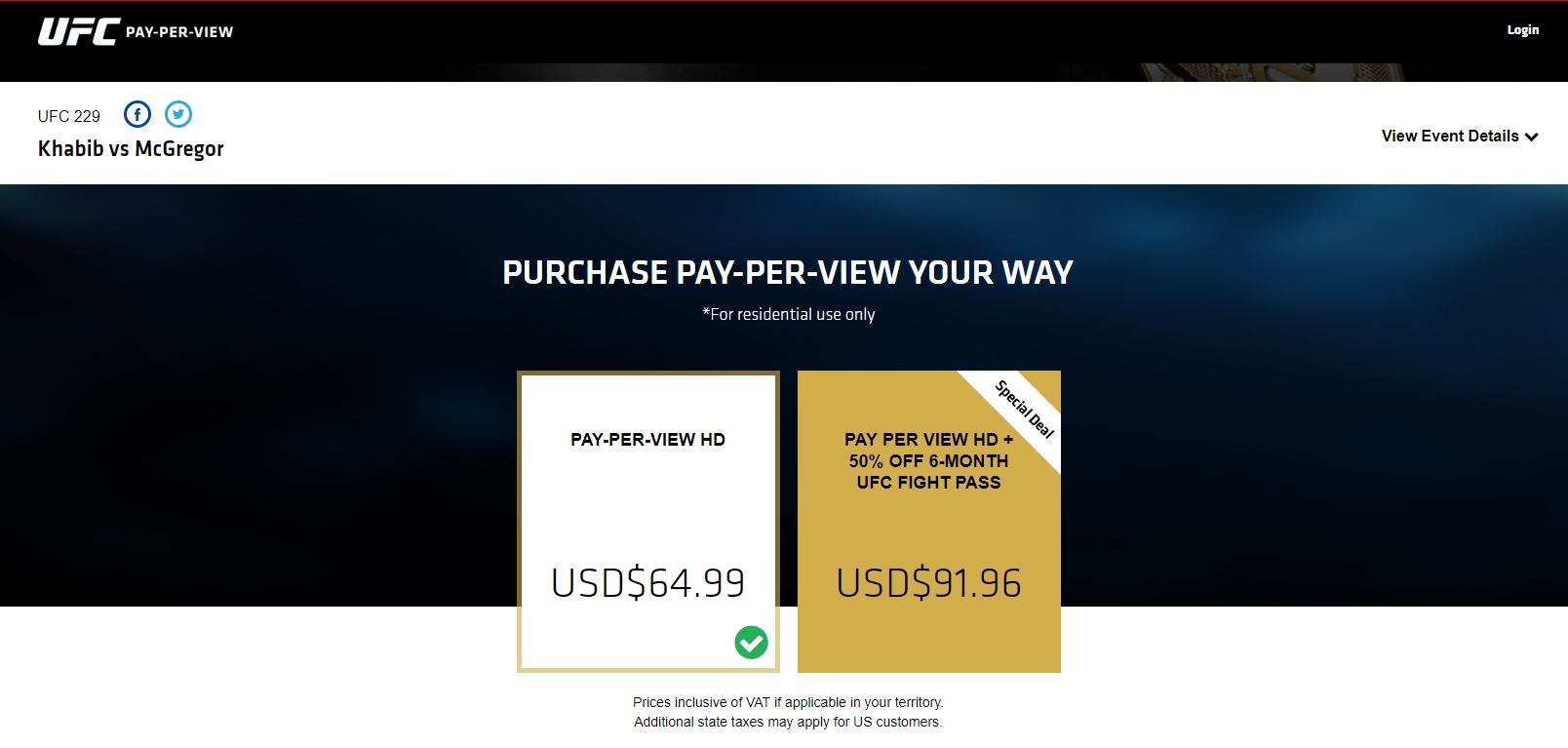 Price listed on the UFC site in the US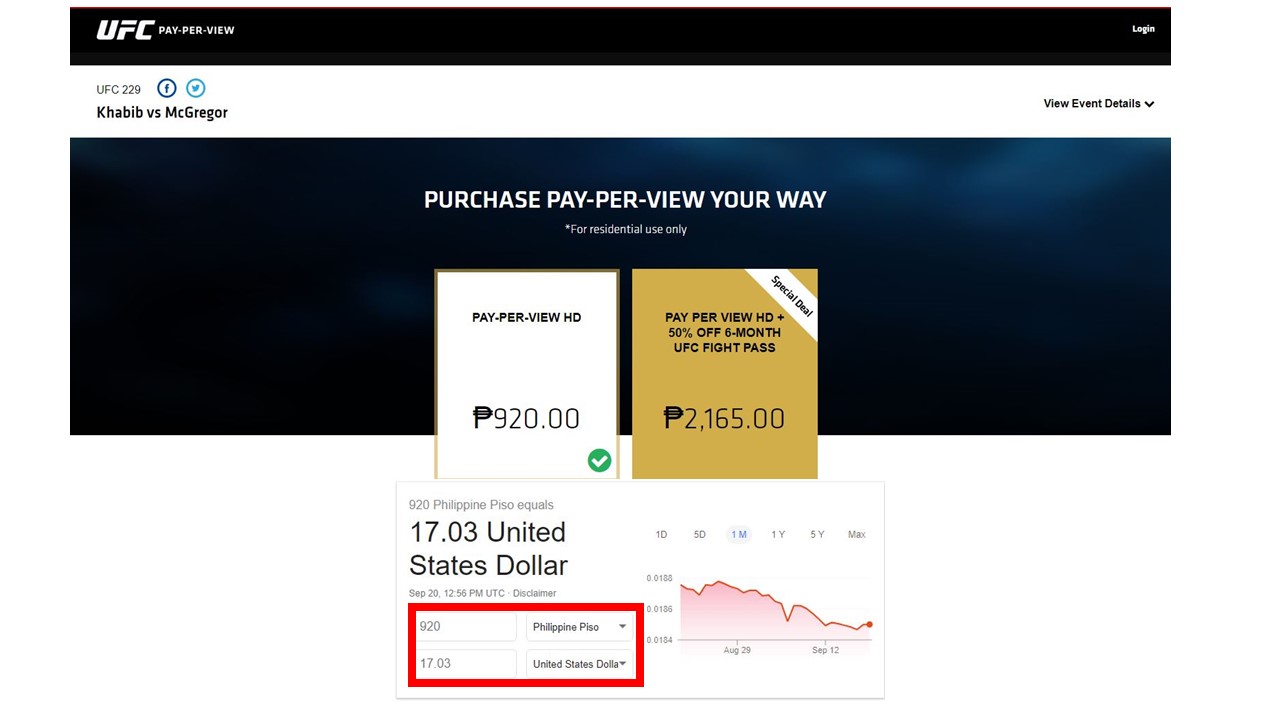 Price listed when our VPN was connected to the Philippines
The Philippines prices are the lowest you will find them anywhere in the world, and you can buy them just by setting your VPN to a Philippines-based server. If you don't believe us, select a VPN from the list below and visit the UFC TV site, changing your location to each of the above to see how the price changes!
Khabib vs McGregor Fight Date and Location
This eagerly awaited fight between the Russian and the Irishman is sure to keep many on the edge of their seats. Khabib claimed McGregor's 155 pound title back in April as Conor has been inactive for quite some time.
McGregor is desperate to reclaim his lost title as well as win the fight against one of the biggest names in the industry at the moment, especially after his humiliating loss against Floyd Mayweather last year. Conor and Khabib will be facing off in the famous Las Vegas T-Arena on 6 October 2018.
This fight is set to be one of the biggest, most intense fights for the UFC this year, primarily because both of these fighters have something they need to prove. Khabib wants to keep hold of his title, while Conor want to reclaim the title and prove himself. McGregor's ego is also somewhat bruised after a series of high profile match losses, so he will be placing all his strength into winning this fight.
So make sure you take note of when the fight will be happening so you don't miss a minute of the action.
3 Best VPNs to Stream Khabib vs McGregor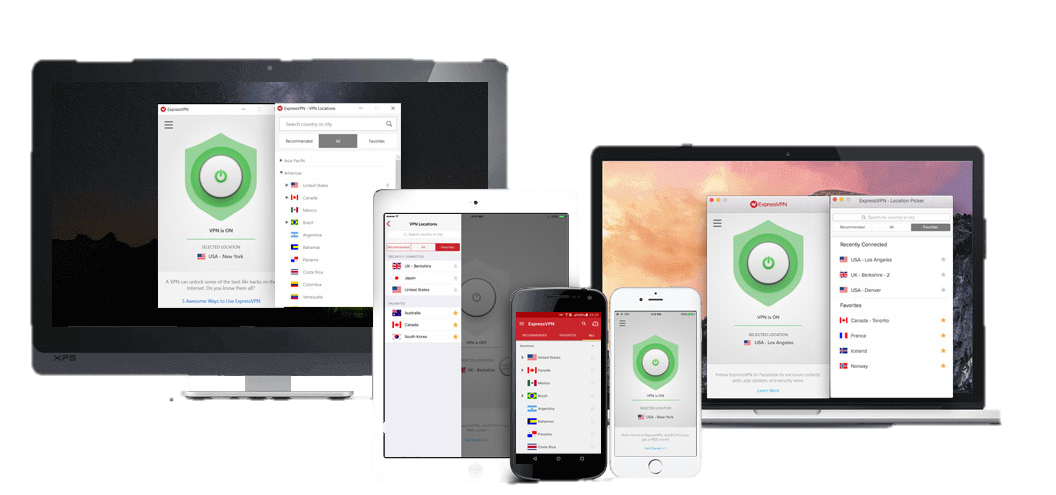 Stringent encryption standards
Ideal for streaming
Fast connection speeds
2,000+ servers in over 90 countries
Strict zero traffic log policy
Doesn't record your IP address
Perfect forward secrecy
Kill switch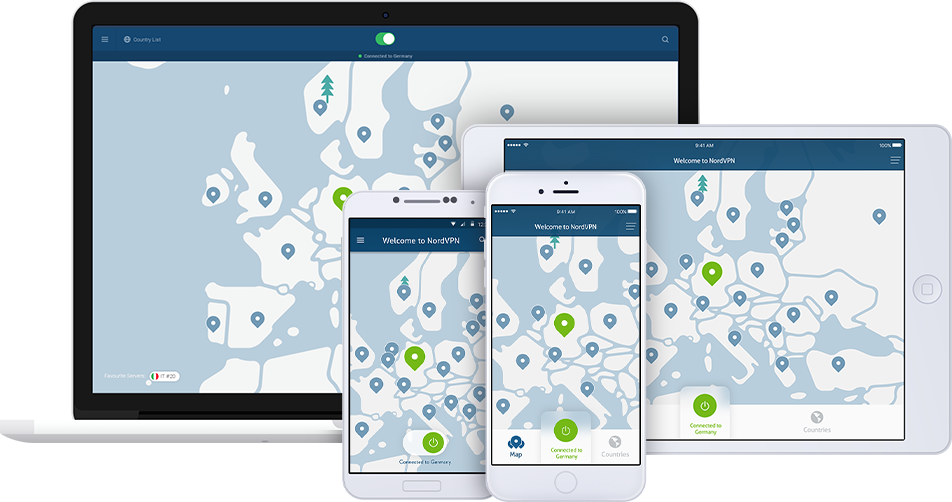 Intuitive, user-friendly app
Very impressive server speeds
Military grade 256-bit encryption standards
Strict zero logs policy
Excellent for streaming services
Over 5,000 servers in 60+ countries
Secure and stable connections
2,048-bit SSL keys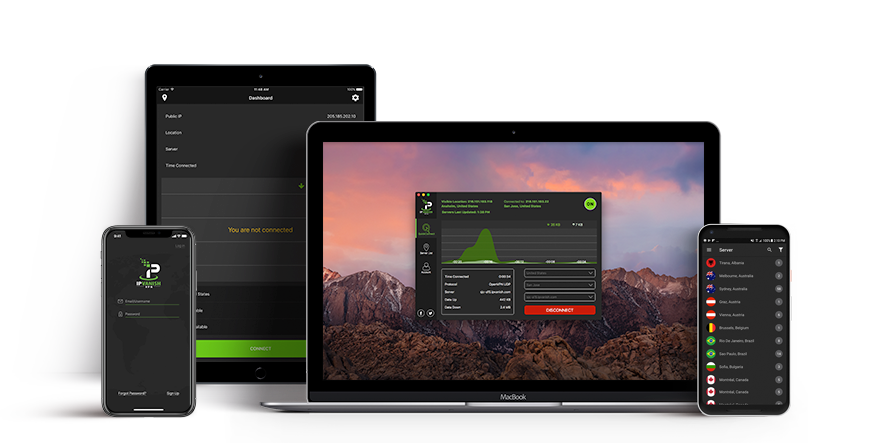 Perfect for HD streaming
Excellent security and privacy features
High connection speeds
Safe and secure connections
Up to 5 devices at the same time
More than 850 servers in 60+ countries
These VPNs can be used for UFC TV, DirecTV NOW, and Amazon Prime Video as well as other streaming sites with geo-blocks, such as Netflix. These VPNs all work to re-route your traffic through servers in the location that you choose.
Can You Watch the Khabib vs McGregor Fight Live for Free?
The UFC fight between Khabib and McGregor is one of the most anticipated fights with many fans around the world waiting anxiously to see who comes out on top.
If you are looking for a way to watch the fight live for free, your best bet is to go a sports bar. As far as watching from home you may be disappointed to find out that there are no legal streams available for free at this point. We have looked through a variety of links that claimed to be free, but they all turned out to be misleading or even dangerous for your privacy.
So, as much as you may want to view the fight for free, this will sadly not be an option. If you just want to watch this one fight, you can take advantage of the 30-day money back guarantees that are offered by the VPN companies, save the $48 and cancel it after the fight.
Final Thoughts
UFC fights are becoming ever more popular, introducing a lot of entertaining fights between superstars, but the online pay-per-view passes or internet TV subscriptions are still the only way to watch the action live. The aim of this article is to show you how to save big and stream the Khabib vs McGregor fight, and we have found the perfect solution: connect to a VPN server based in the Philippines and buy a fight pass on UFC TV. The fight is just around the corner… don't miss finding out who will be victorious in the fight of 2018!