Can Avira Phantom VPN Pro Access Netflix? Test Results 2022
Last Updated by Sayb Saad on November 14, 2022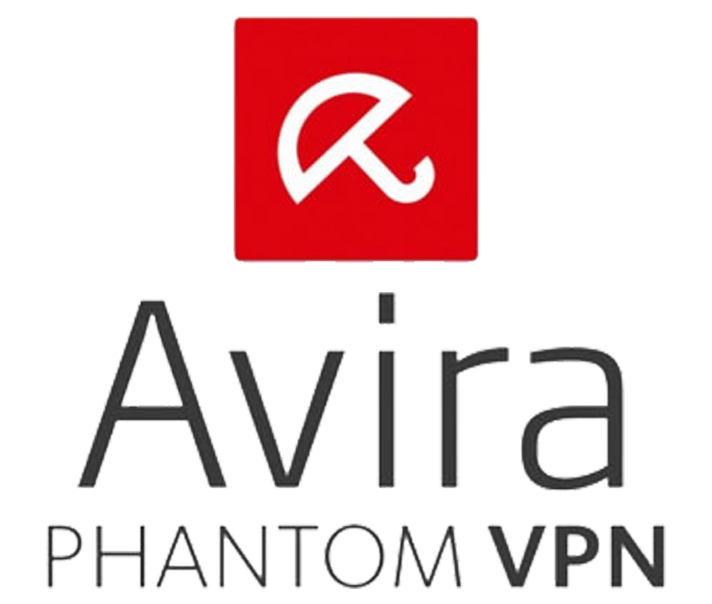 Avira Phantom Pro VPN
is a service provided by a
reputable anti-virus company
and provides adequate security and encryption options; two core aspects as to why it's one of the most popular VPNs that have debuted in the last few years.
However, while Phantom Pro VPN is safe and secure for browsing, reasonably priced, and easy to use, what about bypassing geo-blocks for streaming platforms like Netflix?
Can Avira Phantom VPN Pro Unblock Netflix?
Formerly, Phantom had always been effective at bypassing geo-restrictions on streaming platforms, including Netflix. Unfortunately, this is no longer the case.
Netflix currently blocks Avira Phantom Pro VPN, and it doesn't matter what servers you use.
We began by connecting with a U.S. server. Although we were able to log in, browse shows, and pick something to stream, the result was the infamous streaming error message.
Pardon the interruption
You seem to be using an unblocker or proxy. Please turn off any of these services and try again. For more help, visit netflix.com/proxy.
Error Code: M7111-5059
To be sure,
we tested out plenty of other servers from around the world
, including the U.K., Canada, Mexico, Germany, and the Netherlands. Each time, we got the error screen.
So, at least for right now, Avira Phantom Pro VPN cannot unblock Netflix.
How To Unblock Netflix When Avira Phantom VPN Pro Isn't Working
With Phantom unable unblock Netflix at this time,
there are some other ways
worth exploring that can help you access the content you want on Netflix.
1

Try Torrenting The Shows You Want To Watch
While we don't condone downloading programming illegally, we are fully aware it's still a common method for content consumption. If you do torrent and use other P2P networks, know that you could face repercussions from your ISP, and even face prosecution in some instances.
When downloading using peer networks, make sure you use a VPN to ensure anonymity, and always use trusted sites with no history of malware.
Make sure to check out our best VPNs for torrenting.
2

Try Watching Your Shows On Another Platform
Netflix has thousands of titles available, but you can sometimes find the content you're looking for on other big platforms like Hulu and Amazon Prime.
If you're having trouble finding a specific title on Netflix, run a Google search for it to see if it can be found anywhere else.
3

Get Another VPN
If you're not satisfied with Avira Phantom Pro VPN, you can cancel your plan within 30 days to get a refund. After that, it's time to try using a different VPN instead.
While looking for a new VPN, prioritize options that have a high amount of servers and optimal speeds. This gives you more options for streaming, and also ensures optimal streaming quality that sidesteps buffering and lags.
Two Alternative VPNs For Unblocking Netflix
Below are two of the best options for unblocking Netflix. Each of these VPNs has been tested and verified to unblock Netflix, and also offer a great combination of speeds, severs, pricing, security, and customer support.


3,000+ global servers
Unlimited bandwidth
Split tunneling
As one of the very best VPNs on the planet, ExpressVPN offers servers in over 148 locations, along with the fastest speeds of any VPN; perfect for streaming.
Considering security, Express provides 256-bit encryption, DNS/P leak protection, a kill switch, zero data retention logs, and even accepts bitcoin payments.
Also, ExpressVPN has a 30-day money-back guarantee, so there's no risk to give it a try.

3,600+ global servers
Unlimited bandwidth
Connect up to seven devices simultaneously
CyberGhost VPN is a well-rounded VPN with high speeds, user-friendliness, and industry-best security. CyberGhost can access Netflix servers from several different locations, making it one of the best for bypassing geo-blocking for several platforms.
CyberGhost currently operates servers in over 100 countries, and if you have any trouble getting Netflix to work, you can contact the live support team 24/7, and they'll help you out.
If you decide you don't care for CyberGhost, you have 45 days to get your money back.
Why Netflix Blocks VPNs
Netflix hosts a ton of content, some of which is accessible depending on where it thinks you're located. For instance, certain U.K. shows may not be available for someone connecting from the U.S. or Mexico, etc.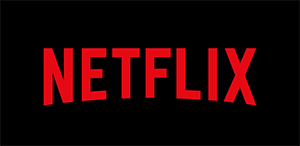 These content restrictions are due to licensing agreements
; something every streaming platform and TV channel in the world has in some form.
Netflix didn't always block VPNs, but now that they're one of the biggest platforms on the planet, license holders forced them to create a way to either prevent them or be liable for unauthorized viewing of their content.
Now Netflix is one of the hardest to bypass in the world, which is why so many VPNs are incapable of doing so.
Why Netflix Is Better With A VPN
So, if you're in a country that can't usually access Netflix, or has certain shows and movies blocked, an effective VPN offers an easy way around that.
In addition to unlocking blocked content from anywhere, a VPN also provides impenetrable security, encrypts your connection, and ensures your anonymity anytime you're connected to the internet.
Does Phantom Work With Other Streaming Sites?
As it stands, Phantom isn't capable of geo-spoofing any streaming services, including:
Netflix
BBC iPlayer
Hulu
HBO Go
While streaming sites strive to become more efficient at blacklisting VPNs and proxy servers, unless Phantom makes a considerable effort to optimize and update their network, we can't see this changing.
Conclusion
Avira Phantom Pro VPN cannot unblock Netflix any longer. Although it does have some impressive features, a useful free tier, and is from a reputable company, you're better off using something else.
For increased access to the Netflix content and a better VPN experience in general, we strongly recommend giving ExpressVPN, or CyberGhost VPN a try instead.